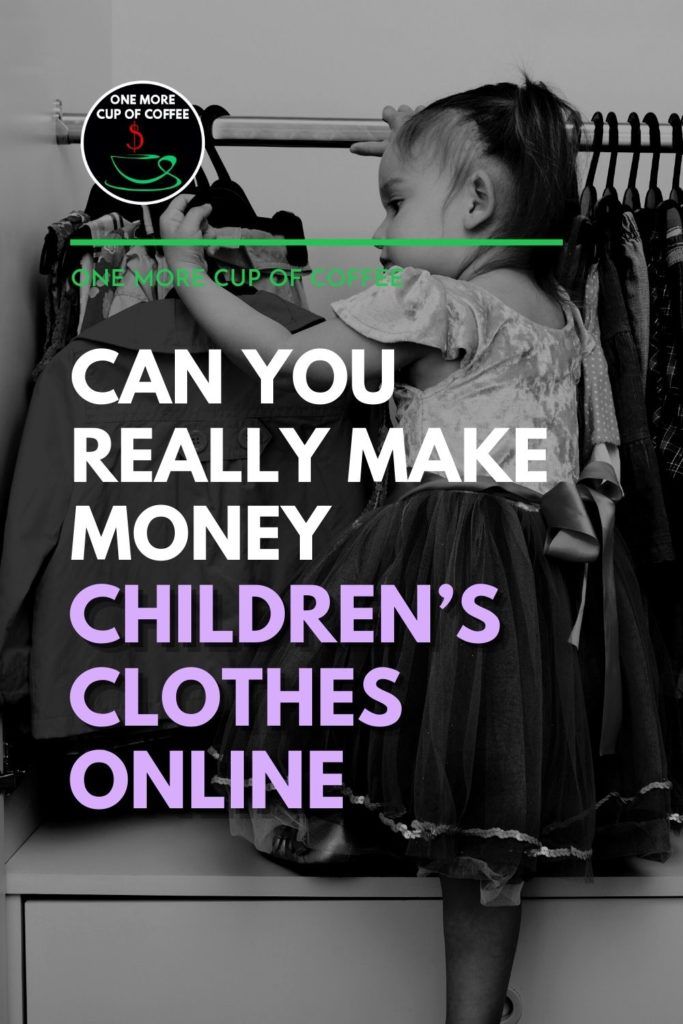 Children grow out of their clothes incredibly fast and it always seems like a shame to throw them out or donate them to a thrift store. Selling children's clothes online is one powerful alternative. This gives you the chance to make money instead of losing it.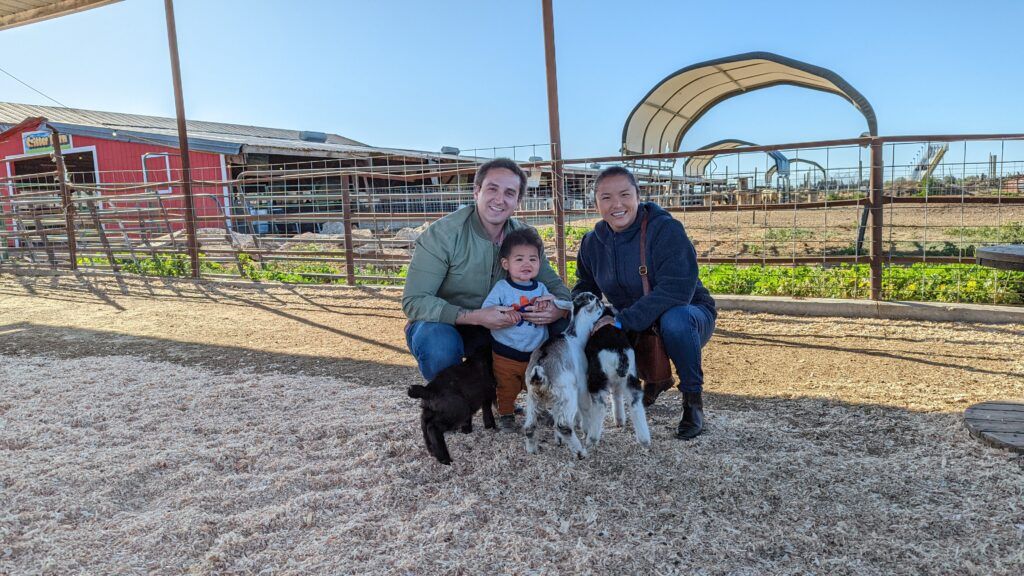 Are You Ready To Work Your Ass Off to Earn Your Lifestyle?
Are you tired of the daily grind? With a laptop and an internet connection I built a small website to generate income, and my life completely changed. Let me show you exactly how I've been doing it for more than 13 years.
You're not limited to second-hand clothing either. There are also ways to make money by promoting new pieces of clothing. That angle could be particularly good if you're passionate about kids' clothing or if you like keeping up with the latest trends.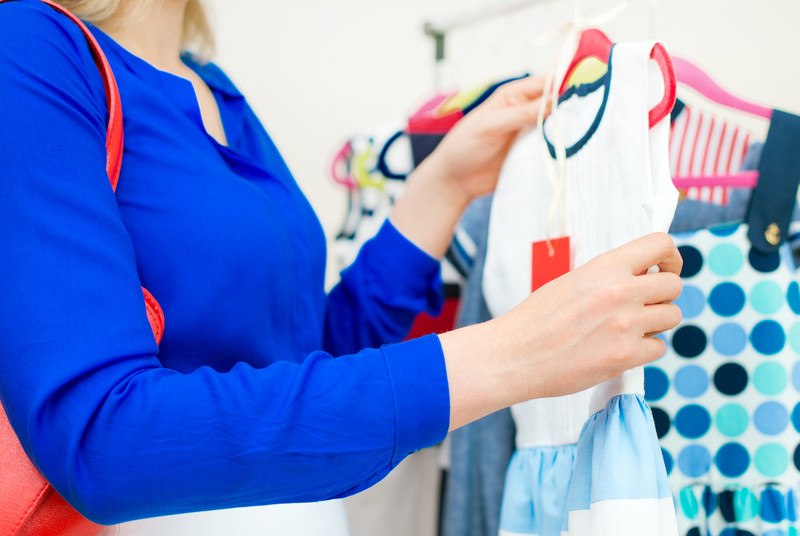 Ways To Make Money Selling Children's Clothes Online
To start off with, let's look at some of the main ways that you can earn with children's clothing.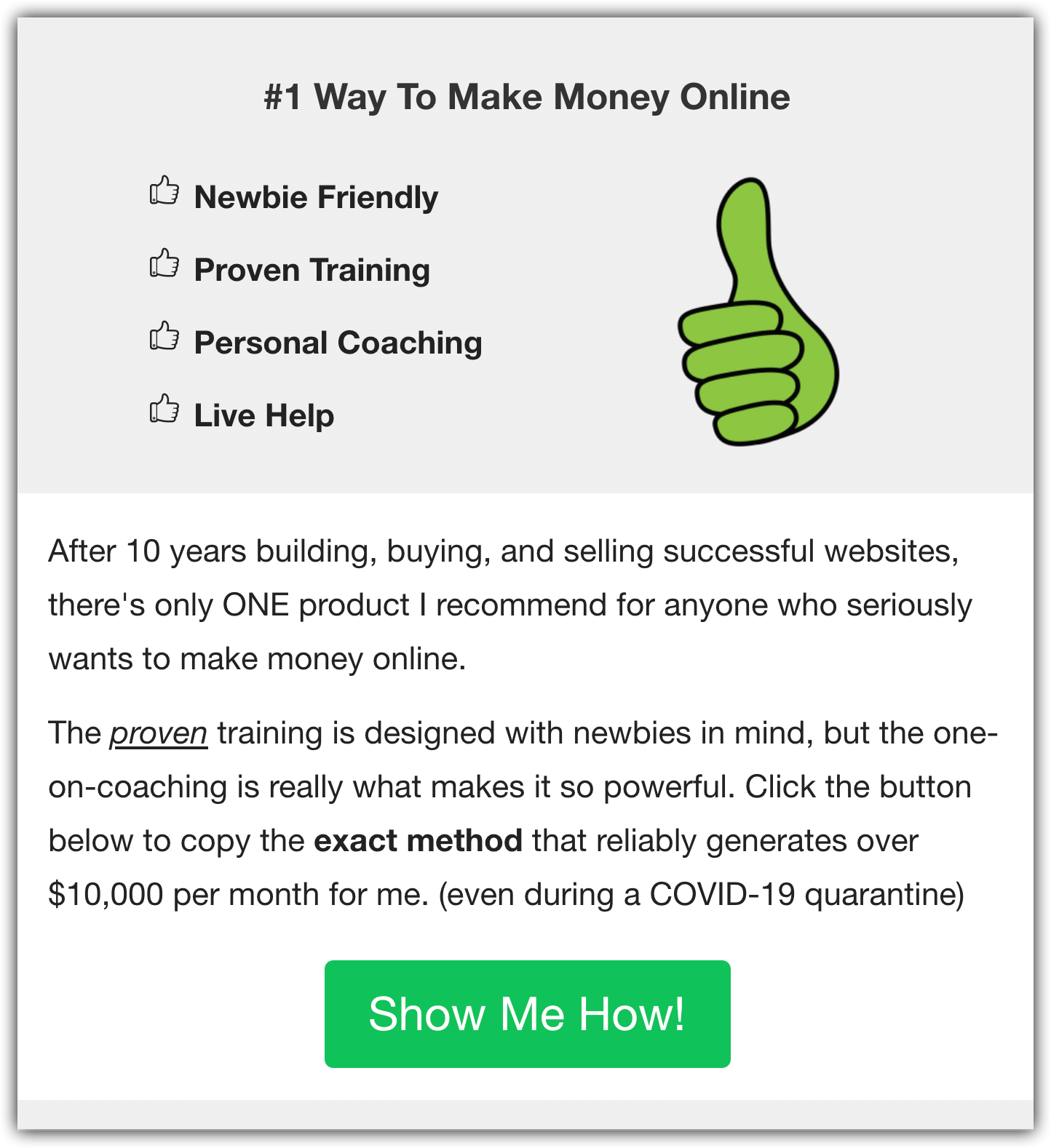 Selling Through eBay
The most obvious approach is simply selling through eBay. eBay has a huge audience and there are already many people selling clothes on there. As a result, buyers often look there for cheap and easy clothing options.
This also means that there is considerable competition. Thankfully, pieces of clothing are very different than each other. Even if you're selling the same item as someone else, yours might be a different size or in better condition.
eBay could be a good choice if you only have a few items to sell or if you don't plan to sell regularly. Even then, it's not the best approach. After all, with so many items on there, it is often difficult to get your pieces noticed.
Another problem is the amount of work. There are quite a few steps involved in getting a listing up on eBay. You can't just list something in a minute or two. The process isn't too bad but it does take time. The more auctions you set up, the more frustrating this gets.
Another issue is customers. eBay tends to favor buyers over sellers most of the time and many buyers simply aren't reasonable. You'll probably end up with some people wanting returns or getting upset at the pieces that you're selling.
This is a particularly big issue for clothing, as customers won't know whether a piece fits until they receive it.
Selling Through Specialized Sites
Thankfully, there are plenty of other places where you can sell clothing online. These are often more specialized and may provide additional protection for the seller. In some cases (like consignment sites), you're not even interacting with the customer directly.
The list below highlights some of the key sites in this field and there are many others out there too. Just be aware that sites will vary in their requirements and how much they pay. You'll also need to focus on decent and clean clothing, pieces that are likely to sell easily.
Ziraffe. This is a slightly unusual consignment site, with an emphasis on sustainable and well-designed pieces. They are much more selective than other sites. But, if you have clothing that fits their parameters, you may earn more. The selective nature should also mean less competition, which increases the odds that people will see your pieces.
Wildflower Kids. This is a particularly large online consignment store, allowing you to earn as much as 40% of how much your clothing piece sells for. That doesn't sound like much, but the income can add up quickly. They also accept more brands than many other sites. Wildflower Kids takes clothing from anywhere in the country and will send you out a bag that you can fill.
Josie's Friends. This is another consignment store option and will give you up to 60% of the sales price. Once again, they will send you a bag that you can fill. They also deal with all the complicated aspects, including photography and making sales.
Kidizen. Kidizen is an app-based option that provides an online marketplace. It acts as a way for sellers and buyers to connect. Because it just focuses on children's products, you'll have a much more targeted audience than with eBay. There is more work on your end than with a consignment site, but you do get to keep almost all the profits.
ThredUP. This is one of the largest consignments stores online. They focus on clothing for adults and kids, making them a particularly powerful choice. There is also a calculator on their site, so you can get an idea of how much your clothing is worth before you send it in. Unlike most other sites, ThredUP will buy the items from you directly – giving you the income much faster.
Scaling Up
Simply selling your own children's clothing as they grow can be a pretty fast way to earn. But, you don't have to stop there. You could also scale up this approach and potentially turn it into an income stream.
To do this, you'd need to increase the number of clothes that you are able to sell. For example, you might reach out to friends and family members, offering to take any clothing off their hands. Perhaps you might pay them a little for the pieces.
Doing so gives you the chance to turn a profit and means they don't have to do any work. It's a win-win. You could even take this a step further and advertise locally. Perhaps you pay $5 a bag for children's clothing. Many people would take you up on that offer.
This might also be a good way to raise money for charity or for an event. If people know that the process is for a good cause, they may simply donate the clothing to you.
Just be aware of the effort involved. Depending on the site you're using, you may have to go through steps like sending the clothing in, photographing it, or listing it. Those aspects are frustrating enough when you only have a few items to sell. They're much worse when you have many different pieces.
Selling Through Your Own Store
Another way to earn is with your own eCommerce store. With this approach, you're creating a store yourself, where people can directly buy clothing from you. You're responsible for all of the components, including setting up the site, shipping, and managing inventory.
The process does involve more work than simply selling through a consignment store. But, it isn't as difficult as it seems.
To start off with, you just need a website. You can make this yourself. There are various services that can make the process easy, including eCommerce platforms like Shopify and Volusion. Such services are intuitive, allowing you to create something that looks great, even if you have no technical background whatsoever.
You'll also need to have photos of the items that you're selling, along with descriptions and other content.
Setting up an eCommerce site will take time, there's no way around that. But, many of the processes just need to be completed once. You're also developing something that could become a long-term business. So, the time aspect is to be expected.
What You Can Sell
With your own store, you can sell second-hand products and/or new ones. You also get more control over the specific items that you sell. This is particularly useful if you tend to buy brands that the online consignment stores won't accept.
For new products, you'd need to find a way to turn a profit. In most cases, this means buying them at a lower price. For example, you might purchase in bulk from a store like Alibaba or take the drop shipping angle.
Just make sure you know exactly what you're getting before you spend money on it. Many inexpensive clothing providers don't produce very good products.
Some people also focus on reselling items that are hard-to-find. This includes pieces that are a limited release. If you can stock up on such items when they are first sold, you can often turn a profit when they're no longer available.
Still, there is some risk involved here. Even if you can find products that are likely to increase in value over time – there's no way to be certain. You could end up buying clothing that no one wants.
Regardless of your angle, the most important piece of advice is to research and plan. Make sure you know what to expect, along with the various risks, before you get involved. Research your competition too. Figure out how you can stand out from the crowd.
Creating A Brand
While we're on the topic – you also need to find a way to get noticed. There will be a lot of competition out there, from many different companies. You need to figure out what niche you're going to operate in and how you're going to distinguish yourself.
Just doing a children's clothing site probably isn't enough. That's an incredibly broad field and there are countless other sites with the same angle. Instead, you need to narrow it down. That may include choosing a specific age group or focusing on a theme.
You'll also need to think about how you're going to promote yourself. Social media is a powerful tool, which includes sites like Instagram and Pinterest. Instagram may be particularly relevant if you're focusing on teens or preteens, as many users of the app are relatively young.
Selling Products From Other Companies
This last approach is a little bit different. In this case, you don't need to own any physical clothing. Instead, you're simply promoting the items that other companies produce.
The main way to do this is affiliate marketing. With this style, you are directing people to a site where they can buy the clothing. If they buy something, you earn a commission from the sale.
The process is simplicity itself. The company is responsible for all of the complicated aspects, including shipping out the products, dealing with refunds, and the like. All you need to do is make that initial referral.
Because you're just making a referral, affiliate marketing is easier to scale up. You don't have physical stock to deal with, so the workload doesn't necessarily increase as your sales do.
There are various steps still, including getting visitors. But, you're not likely to reach the point where you can't earn more because the physical work is too intense. Besides, there are always roles that you can outsource.
In most cases, the best way to affiliate market is through your own website. Having a website gives you the chance to develop an online voice and reputation. For example, I've seen various so-called mommy sites that focus on various aspects of raising kids, including the best places to buy clothing. You could also write reviews of clothing brands that you use yourself.
There are plenty of other angles too. Affiliate marketing gives you an incredible amount of flexibility and you certainly can earn money by writing about parenting. A key aspect is simply working out the angle that you want to pursue and exactly what you'd like to write about.
You don't need to be an amazing writer either. Many bloggers have no previous experience or training. Instead, you can simply learn as you go.
On a side note, you can also sell clothing through network marketing companies. Some of these, like Matilda Jane Clothing, do specifically focus on kids' clothing. However, the emphasis is normally on buying the clothing and then reselling in person, often through parties and events.
There is sometimes an online component, which may include a replicated website or promoting through Facebook. But, by and large, those companies aren't a good choice if you are interested in online sales.
Make Money Selling Children's Clothes Online
There are thousands of different side hustles you could do to earn some extra money on the side, and which one "clicks" for you depends on your personality and goals. However, there's one side hustle that makes an insane amount of money and works for anyone.
Starting an affiliate website is an incredible way to earn extra money because you can do it from your home on a laptop, and work on your business in the evenings and on weekends. The income potential is huge, and it's easy to scale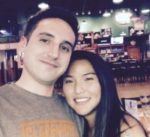 Nathaniell
What's up ladies and dudes! Great to finally meet you, and I hope you enjoyed this post. My name is Nathaniell and I'm the owner of One More Cup of Coffee. I started my first online business in 2010 promoting computer software and now I help newbies start their own businesses. Sign up for my #1 recommended training course and learn how to start your business for FREE!