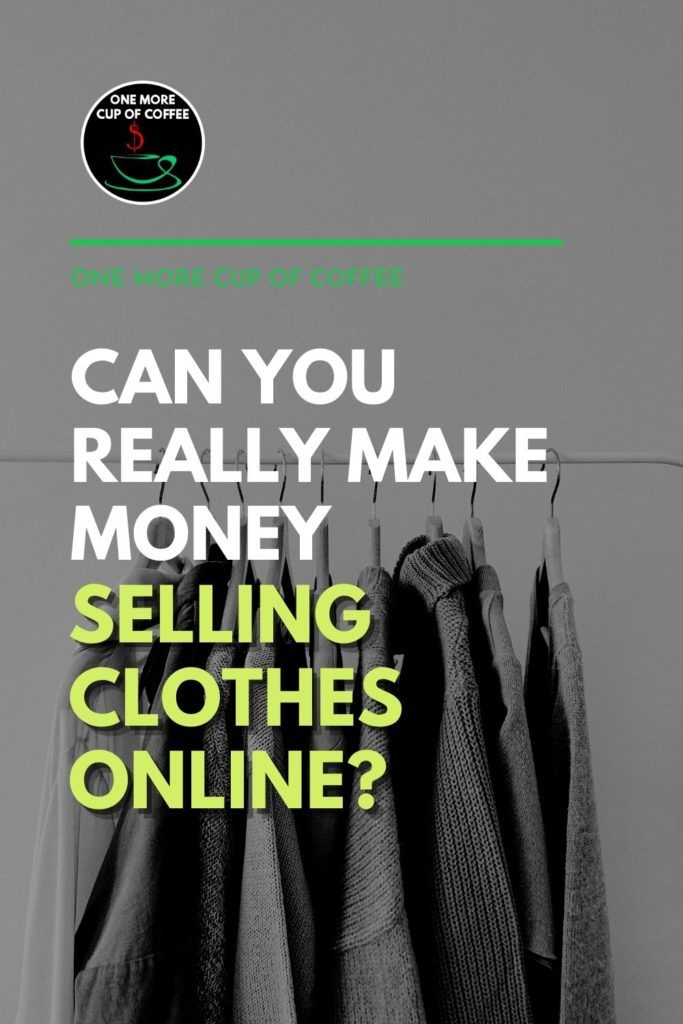 These days, there is no shortage of different ways to make money online. Realistically, you can earn a profit from just about any type of product that you can imagine with enough planning and the right strategy.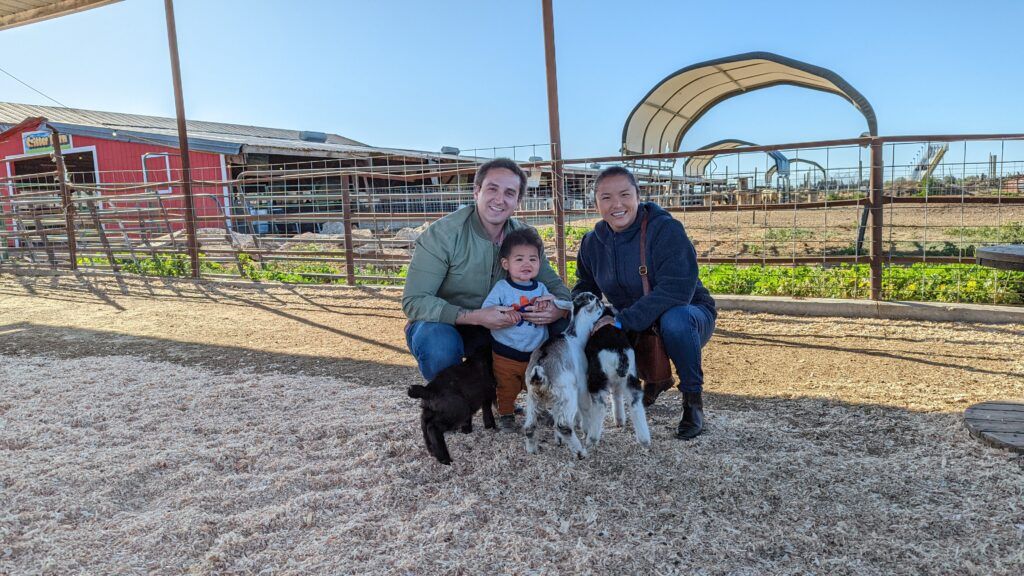 Are You Ready To Work Your Ass Off to Earn Your Lifestyle?
Are you tired of the daily grind? With a laptop and an internet connection I built a small website to generate income, and my life completely changed. Let me show you exactly how I've been doing it for more than 13 years.
This includes being able to make money selling clothes online. Is fashion your passion? Or do you just want to sell extra stuff you have laying around?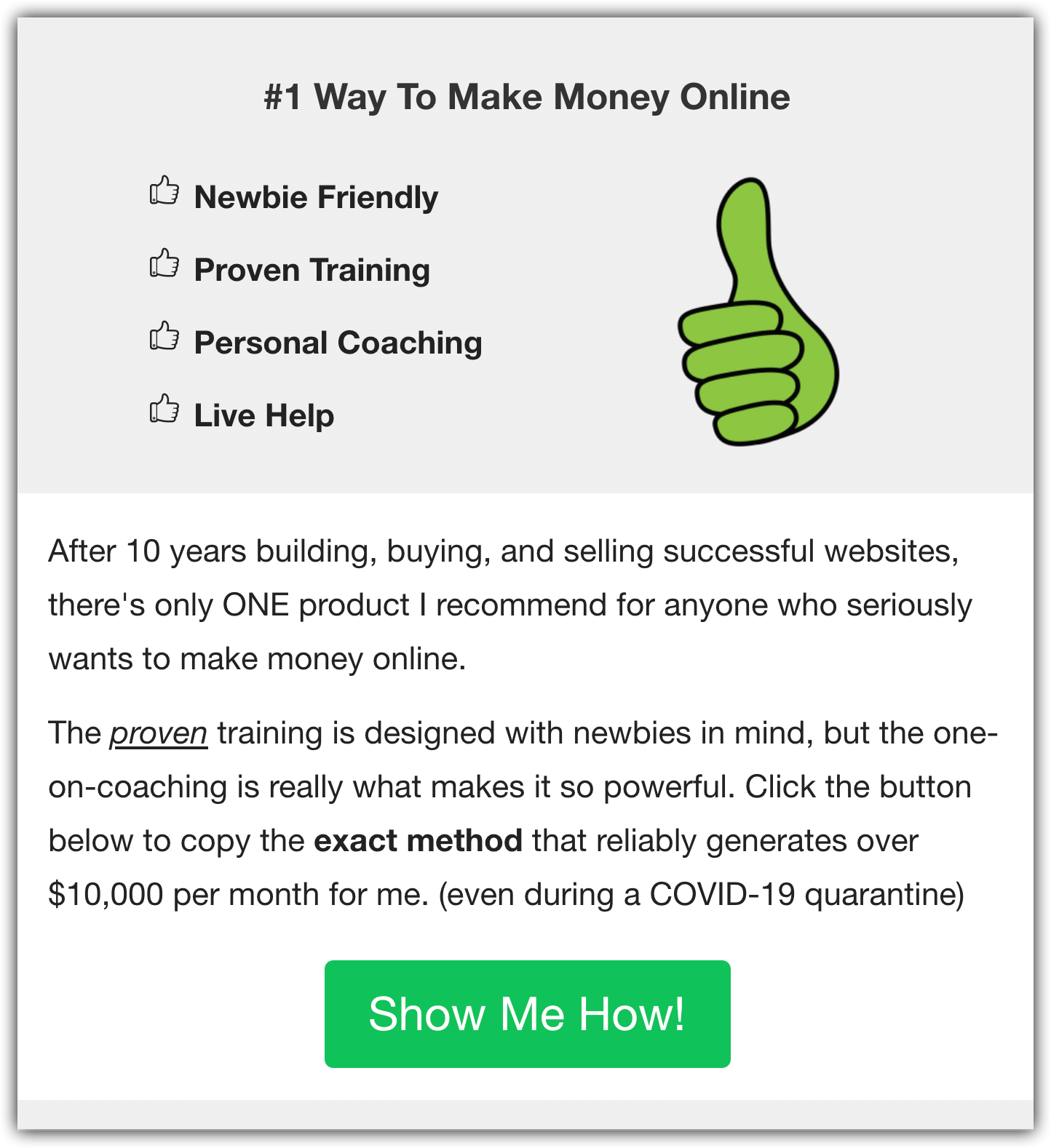 Is Making Money Selling Clothes Online Worth The Hassle?
Not all business ideas and selling methods are equal! Instead, some ways of making money can be exceptionally powerful, while others end up being much more limited. Additionally, some ways may be a better match to your personal needs than others.
So today, we're taking a look at the idea of selling clothing online, including what you can expect and what you can get out of it. After all, the area is an interesting one, especially for people who are passionate about style or fashion.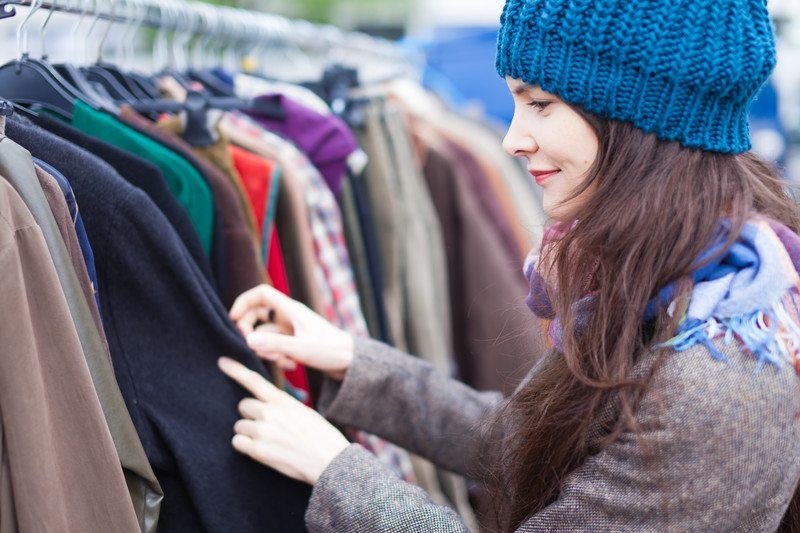 Selling Your Old Clothing
Perhaps the most popular idea in this area is selling your old clothes online. By this, I'm thinking about clothes that you no longer wear, perhaps because they are out of style or because they no longer fit.
On average, many people do end up buying more clothes than they need. Likewise, people will often stop wearing clothes when there is nothing wrong with the item itself. This is particularly true for children's clothing, as children grow so quickly.
This means that there is still value in the clothing and it can be worth trying to sell it on. You'll probably find that selling old clothing is much like selling a car. As soon as it's been worn, even once, the value greatly diminishes unless it becomes a collector's item.
eBay is one of the best options for selling used clothing, partly because so many people turn to it for second-hand products anyway. You can also sell clothing via other sites. For example, Craigslist can be a good place to advertise and even social sites like Facebook often have groups for clothing sales.
There are also other options out there, including a number of sites that specialize in used clothing. For example, there are sites like refashioner that specialize in unusual and vintage clothes.
This type of site may not be suitable for everyone but it could easily be a good choice if the clothing that you have is a little different. You'll probably end up earning more money from a specialized and professional site like this, versus Craigslist and eBay which are going to have people looking for bulk or for other "good deals"

Realistically, it's worth taking the time to shop around and figure out what options work best for your style and condition clothing.
In particular, sites like eBay and Amazon are great simply for their sheer number of customers. But, it's easy for your clothing to get lost or unnoticed, as there are so many different items for sale.
In contrast, more specialized sites may have fewer customers but it is easier to get noticed. Plus, you may be able to target an audience that is more likely to be interested in the types of clothing that you have.
If you have a vintage red leather jacket in good condition, then that will fetch much more specific customers than something like a blue blouse you bought last year.
You can also turn to apps for reselling things like OfferUp, ThredUp, or LetGo, which are gaining momentum over Craigslist, which doesn't have a great reputation.
Being Successful With Clothing Sales
Selling clothing online is one thing but being successful at doing so is quite another. To make the process worthwhile, you need to take some time to plan and do research. If you want to just get rid of a few times and make some money (garage sale style), my suggestion is to do your best on eBay and let that be it.
Don't think about it too hard. If you want to start making an income by selling clothes, then you need a business strategy.
The first step is figuring out what products are likely to sell. A plain t-shirt probably isn't worth the bother if there's nothing unique about it.
Some unique band gear from a concert would be worth looking into. A good way to start is to look at what is currently available and how much it sells for.
Another important aspect is the presentation. There is no shortage of second-hand clothing online, so you're always going to face competition.
The way that you present your clothing can make all the difference in terms of whether or not you actually make sales. The two images below are a good example of what to not do.
The goal is to make the clothing look as good as possible while making the sale seem professional. Having a mannequin is ideal but if you don't, you can still make the clothing look appealing simply by having good lighting and making good choices about presentation.
The first photo does not make the dress look attractive at all! It's laying on the floor, crumpled up, with laundry baskets and a chair in the photo. The second dress does better but uses very poor lighting on a dark dress. It's hard to see what's going on!
Making sure you iron the clothing first is also a good idea, as this can majorly impact how the clothing falls and its overall appearance. Some bloggers also suggest setting up an area to shoot the photos.
This should be somewhere well-lit that doesn't have a lot of distracting clutter. All of these steps can make a major difference in how a given piece of clothing appears.
I like this next photo much better. There's nothing amazing about it, but it's got good lighting, is hanging up, and there's nothing distracting or gross in the frame.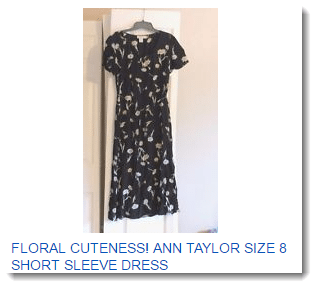 After all, people tend to buy clothing because they think it will look good on them. So, clothing that looks bad in photos is going to have a much lower chance of selling.
Don't forget about the uniqueness! If you're trying to start a business, you may want to consider having a "theme" to what you sell. General "used clothing" doesn't sound attractive, but having a shop dedicated to beachwear for women or fun ties could get you more access to niche markets of people.
Don't Forget! Feedback and reputation. Success on sites like eBay heavily depends on your rating as a seller. As such, people that have low ratings typically struggle to make sales.
The importance of feedback means that you need to strongly focus on customer service, including shipping products as soon as you can. It's important to accurately describe and photograph your clothing. Attempting to hide any blemishes or issues might help you to sell an item but it will only result in an unhappy customer, which is no good for long-term income.
Overall, selling used clothing online can be a great way to clean out your cupboards and avoid wasting clothing that is still very good. At the same time, it can be quite profitable and may provide you with some extra money to buy new clothing.
On its own though, this isn't a viable strategy for making a decent income. After all, you will typically be selling items for less than you paid for them. Plus, you can only sell so much before you start running out of clothing!
Retail Arbitrage
An extension of the previous idea is to buy and resell clothing. The idea here would be to buy the clothing at a low price and sell it on for a profit. Again, eBay is a good site to rely on but you could also turn to Amazon or other sites, especially if the clothing was new.
The process of buying low and selling high is called arbitrage. If you're buying from stores like Walmart then reselling online, people call this retail arbitrage.
Most of the concepts for reselling clothing are the same as selling your own. So, you still need to pay close attention to your feedback and you need to focus on taking good pictures of the clothes that you are selling.
However, with reselling clothing, you also need to source it in the first place. Specifically, you need to find clothing that you can turn a profit on. There are a number of different options for achieving this.
For example, one way might be to trawl thrift stores, looking for appealing clothing at a decent price. This can be a powerful method but it is also time-consuming, especially as many clothing options from a thrift store aren't especially great.
The process also involves considerable legwork, as you would want to visit multiple thrift stores and keep an eye on their new products. Garage sales would also be another option, although again there is significant legwork involved.
An alternative option is to buy clothing new. For example, you may be able to buy items on sale and resell them for higher. Likewise, clearance items are often inexpensive and this makes it easier to make a decent profit.
Buying and reselling clothing is a viable option, especially if you develop an eye for what people are looking for. In theory, this is even something that you could turn into a business if you wanted to. It's easy to see how this could be appealing to somebody who enjoys fashion and shopping for new clothes.
Because you're moving physical items, you also have to deal with shipping, listing, returns, etc. Doing this process through Amazon is well documented with the course Amazon Bootcamp, which I've reviewed.
Nevertheless, from start to finish, there is a huge amount of work involved in this process. After all, you would also have to manage the listing of individual products and shipping them out, not to mention keeping the clothing on hand until it does sell.
At the same time, this creates a business strategy that is difficult to scale up. While you could try to increase your profit margins or sell more expensive products, most of the potential for income would involve making more sales.
Selling new clothing has very low margins because of competition, although high-end stores do make better money. The point is that you will not be immune to the issue of competition and slim margins, so keep that in mind.
Online Shopping Malls
Another way to sell your own clothing that you make or buy is through places like Etsy. You can create your own shop and sell things by theme or just whatever you can find. One interesting idea for a shop I saw was selling mother-child matching clothes! You could do the same for couples, or twins.
In my opinion, a lot of these items on Etsy tend to be overpriced and have longer shipping times. Returns tend to be a pain as well. That's from the customer perspective though! I'm not sure how well they sell as a business owner.
You could also start your own eCommerce store, sourcing clothing from China, then selling them in the US. You can depend on organic traffic, social media traffic, or paid traffic through channels like Facebook or Google ads.
Selling T-Shirts Online
One idea that's been passed around a lot lately is the idea of getting rich selling t-shirts. It's easier than ever to print and order t-shirts, so sites like Spreadshirt are quite popular among online personalities for selling branded shirts easily.
While I don't think selling funny t-shirts online is going to be a way to "get rich" as some programs claim, it's certainly a viable way to make money, especially if you can find a good niche.
I've looked into a few products that teach you how to get started selling t-shirts online, and my favorite was T-Shirt Titan. That's a link to my review of the product, or you can see my full post about making money selling t-shirts online.
Selling Clothes As An Affiliate
If your focus is clothing, then affiliate marketing can be another way to make money. Affiliate marketing is a very different approach because you're not dealing with physical products yourself. Instead, you're basically promoting products that are sold by other companies.
In some ways, this is a bit like working on a commission for a company. Your job is to convince people to buy a product. If they do, you get a commission.
But a person in a store has to make each sale individually and they have a limited audience. You can only sell to who walks in, for a limited number of hours.
That isn't the case with affiliate marketing. Instead, you have access to a huge online audience. Your website is online 24/7 and you can serve thousands of people simultaneously.
Affiliate marketing also means you don't have to worry about making, sourcing, listing, or shipping products. Instead, you just focus on your own site and the content you create.
There are actually many affiliate marketers out there already, including a number that focus on clothing. Take fashion bloggers as an example. This type of blog can be a fun way to talk about clothing and many fashion blogs have a large number of followers.
For example, the images below come from a plus-sized fashion blogger and she has more than 500,000 likes on Facebook. You can also gain followers on Instagram and Snapchat, growing your following that way.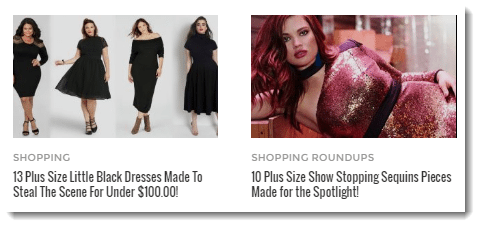 Like many others, this blogger makes use of affiliate marketing, linking potential customers to sites where they can make purchases. In most cases, there is very little sales pitch involved at all and there doesn't need to be.
You can be as sales-y or non sales-y as you want. Some marketers just come out and say, "This is an affiliate link. I make money if you buy through me.". Other people are more subtle about their marketing.
You can also pick a niche more relevant to yourself, or that you find more interesting, like men's fashion, designer handbags, designer clothing, or even jewelry.
Affiliate marketers are actually in a great position because they're providing information that people are actively looking for – such as advice on what products to buy or what clothing suits a specific figure.
They take the risk of trying and buying items, then write informative reviews that help people for free. Their payment is when people buy through their affiliate links.
This also creates a system that is easy to scale up. After all, there are no physical products to worry about and you don't have to deal with individual sales either.
As a result, the amount of work involved in making a handful of sales is about the same as in making hundreds of sales. You can write an article today that will create residual income for years in the future.
Essentially, this gives you the chance to develop a blog about fashion (or anything else, for that matter) and spend your time talking about the field.
Other topics similar and related to clothing would be sewing, tailoring, and repair, kids fashion, plus-sized fashion, men's grooming, men's hats, men's shoes, prom dresses, stylish clothing for conservative religions, hip hop fashion, printing your own t-shirts…what else can you think of?
Getting Started As An Affiliate Marketer
This brings me to the big question, how do you do it? At face value, affiliate marketing can sound complicated, but it really isn't.
Instead, the process mostly just relies on building a website and getting people to visit it. It's pretty much that simple. Make a site, then get traffic to it.
The part that people get stuck on is usually the traffic part. It can be tough in the beginning, but not impossible!
Make Money Selling Clothes Online
There are thousands of different side hustles you could do to earn some extra money on the side, and which one "clicks" for you depends on your personality and goals. However, there's one side hustle that makes an insane amount of money and works for anyone.
Starting an affiliate website is an incredible way to earn extra money because you can do it from your home on a laptop, and work on your business in the evenings and on weekends. The income potential is huge, and it's easy to scale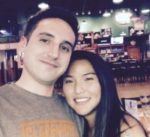 Nathaniell
What's up ladies and dudes! Great to finally meet you, and I hope you enjoyed this post. My name is Nathaniell and I'm the owner of One More Cup of Coffee. I started my first online business in 2010 promoting computer software and now I help newbies start their own businesses. Sign up for my #1 recommended training course and learn how to start your business for FREE!