Ruby Ribbon is a clothing network marketing company. It is hardly the first company to do so and it won't be the last either. For example, Peach, Agnes & Dora, W by Worth, and the now-infamous LuLaRoe all focus on the same concept. However, Ruby Ribbon is also a little different, as the company focuses largely on underwear, shaping items, and swimwear.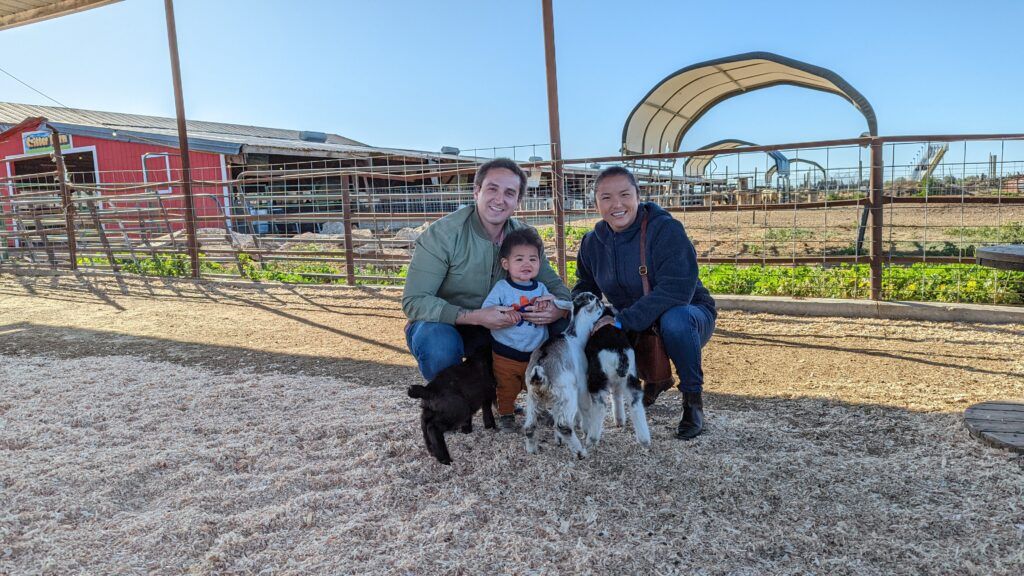 Are You Ready To Work Your Ass Off to Earn Your Lifestyle?
Are you tired of the daily grind? With a laptop and an internet connection I built a small website to generate income, and my life completely changed. Let me show you exactly how I've been doing it for more than 13 years.
Selling clothing through network marketing is an interesting idea. There are some advantages to doing so, as clothing is a popular product type and is always in demand.
Women are often looking for pieces that look good, are in style, and are not exactly the same as what the people around them are wearing. This pattern creates an evergreen market.
On the other hand, there are a lot of companies operating in the clothing niche. Customers have many physical stores to choose from, not to mention online shopping options and the various MLMs.
Then there is the challenge of selling clothing as a distributor. This always seems like an odd choice, as customers want to try clothes on and be certain that the piece looks right on them. Even then, there is no shortage of dissatisfied customers and people who are looking for returns.
Distributors are never going to be able to have the same amount of stock as you would find at a physical store, which puts them at a disadvantage. It can also create a frustrating way to earn money, as the distributor often ends up being the middleman between the customer and the company.
None of the issues mean that you can't make money with Ruby Ribbon. They're simply challenges that you need to be aware of.
Two Ways To Make Money With Ruby Ribbon
Ruby Ribbon allows distributors to earn in two key ways. The first is to sell the products and earn a commission by doing so. The second is to work on building a team as well. Distributors don't get paid for recruiting people, but rather for the sales that the people in their downline make.
In this post, we're going to examine Ruby Ribbon and see how it stacks up overall, including the potential for making money.
Make Money From Product Sales
Ruby Ribbon largely focuses on underwear and shapewear. This aspect alone makes them distinct from most other clothing network marketing companies. Some of their products are also unusual and similar styles may not be easily found in local stores.

Ruby Ribbon has been particularly famous for demiette and camis that act as a bra alternative. The idea can be an appealing one, as many women do struggle with discomfort from wearing bras.
The way the company specializes in this area is easy to see, as they offer many different colors and sizes. This sizing is an important point. Ruby Ribbon often goes up to XXL with pieces (or size 50, depending on sizing), if not higher. This is unusual for a company that offers women underwear.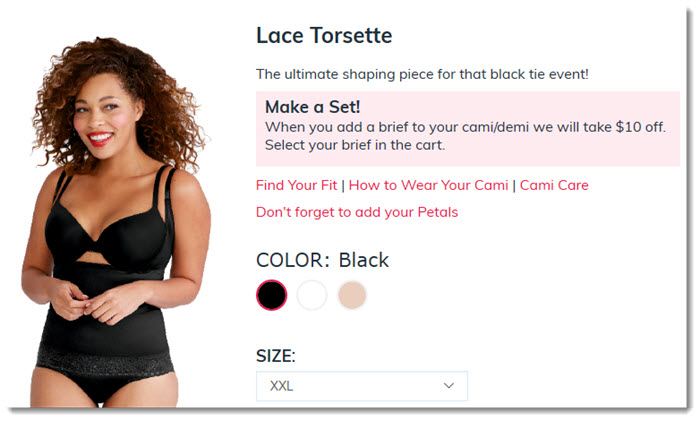 The pieces aren't inexpensive. A single cami often costs $69 or more. That's a lot to invest in a single piece of underwear.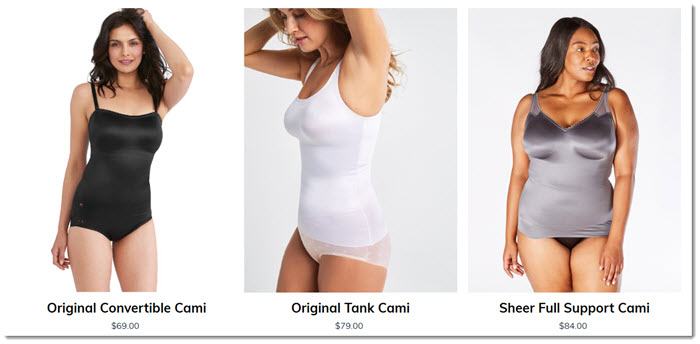 That being said, if the products are as good as the marketing suggests, customers may well be willing to pay those prices.
I can't personally say whether the products are any good but the reviews are positive. That's true even for larger cup sizes. For example, one review found them effective instead of a bra and she was a 40 DD. Other reviews suggest that they can work for larger sizes too.
From what I've seen online, the outcome is impressive. It's unusual to find any company that offers products like these for such a variety of sizes. I'm sure Ruby Ribbon isn't the only option. But, at least the items are unusual. That's important for making sales.
There is also some basic clothing, including tops and leggings. Leggings are overdone by clothing MLMs, but at least Ruby Ribbon seems to focus on ones that are functional, rather than pieces that just look appealing.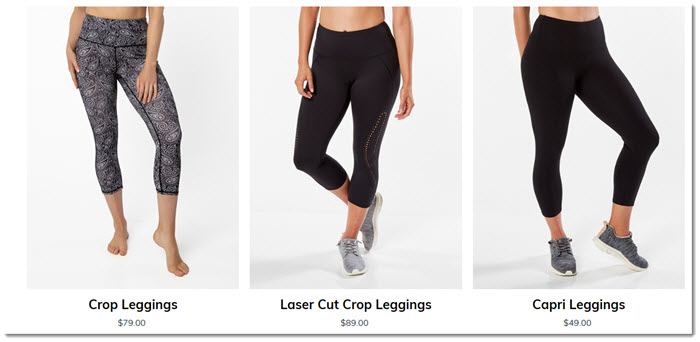 The final product range is swimwear. This isn't designed to be shaping and the selection is very small. I don't know that much about average sizes or prices for women's swimwear, so I can't really say if these are unusual or not.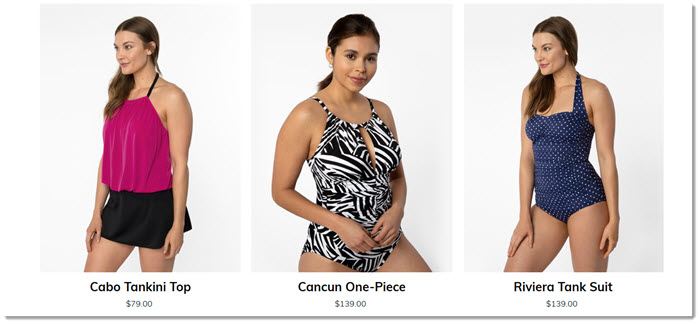 I'm surprised to find that, overall, I like the pieces that Ruby Ribbon has to offer. They manage to be different and appealing, without having to resort to marketing tricks or excessive branding. The size range still isn't large enough to work for everyone but it is better than many other brands.
Ruby Ribbon is fairly transparent with their compensation plan, which is a shock actually. Most clothing MLMs seem to hide this information. It's nice to find one that's honest and upfront.
As always, the first step is that you earn from sales. With Ruby Ribbon, commission ranges from 20% to 40%, depending on your sales and your rank.
One thing I like is that this starts off simply. You can get to the 25% commission level simply from sales alone. You don't need to recruit anyone else. If you do recruit, you can earn 3% from the sales of those people right from the beginning. A decent number of companies allow this but many more don't.

And honestly, the starting rate of 20% commission on sales isn't too bad. It's not the highest rate in the MLM field but it's still above many other companies. You're not just selling $20 products either, which helps with the amount you earn from each sale.
At the initial two ranks, you just need to sell $300 of product every three months. That's a fairly low requirement and should be easy enough to achieve. Honestly, if you can't sell that much in three months, you shouldn't be in direct marketing.
If you're only interested in a little income, you could just stay in these early ranks. This still gives you the chance to make money, without many requirements or complexities.
But, a word of warning, the Stylist Sponsor Bonus is different. To earn this, you need to be making at least $300 in sales each month. That's a more difficult goal and requires consistent sales.
Make Money Building A Team
The first two ranks are focused on sales. After this, you need to start looking at building a team. The first team rank is Senior Stylist. This requires one active Stylist in your downline, along with $1,500 in sales.
The Senior Stylist rank raises the sales commission to 30%, but doesn't offer any compensation from your team. To build a long-term business with Ruby Ribbon, you'd want to go further, into the leadership ranks.
There are five of these and they all offer 40% commission on sales and a 4% Leader Sponsor Bonus on sales volume. The available bonuses increase across these ranks, as you can see below.

The basic idea is typical for an MLM. You're earning extra income from the sales success of the people and teams under you. The further you go, the higher your potential.
In this case, it's not clear what all the terms are. The plan talks about Generation Team Bonuses and a Central Team Member. Those terms aren't used in other MLMs and Ruby Ribbon doesn't define them. So, the process may not be as simple as it seems. But regardless, you're still earning from the people in your team.
This type of system can work well, if you can get a large enough team. After all, if you had dozens (or more) people under you, any percentage of their earnings would be significant. That's especially true if they were making regular sales.
But, things aren't as simple as they seem. One aspect is the ranks. Progressing through those ranks dramatically increases your chance for income. But, there are extra requirements as you go along too.

Basically, you need to hit $4,500 in sales across your entire team and you need to make $1,500 in sales personally, regardless of rank. You also need to recruit and maintain three active stylists. To progress through the ranks yourself, you have to ensure that the people you recruit hit at least the Leader rank.
This may not seem so bad at first. The requirements are even simpler than many other MLMs. But, there are still some challenges.
One issue is sales. The personal and team sales goals are both monthly. So, you have to hit those sales targets every single month to stay at that rank and earn the bonuses. That's incredibly difficult in practice. Most of us find that life is unpredictable. It may be easy enough to make sales some months and difficult to do that at other times.
And honestly, $1,500 in clothing sales is a lofty goal anyway. Even with the prices of the products, it's hard to see how you could achieve this consistently.
The other issue is recruitment. You need to have at least three recruits at all times. At the later ranks, you also need people in leadership positions.
This is a problem because people don't stick around. Most of those who join an MLM (any MLM) quit within a year. They often find that the workload is too much, the costs are too high or that they're not earning as much as they expected.
That's frustrating if you're trying to build a team. You may have to regularly find new recruits. In practice, you're likely to run out of potential candidates fast. Plus, if you recruited someone who then quits, their experience may make others wary.
Simply recruiting isn't enough either, you need some people to get promoted. Those individuals need to be earning at least $1,500 in personal sales themselves and have three active recruits. It's easy to see how that could be challenging.
All of these goals are achievable, of course. Some people will also find them easier than others. But, it's clear that the process isn't nearly as simple as Ruby Ribbon implies.
If you're considering Ruby Ribbon (or a similar company), I always recommend considering your audience. You need a wide range of people to sell and to recruit to. After all, anyone who joins through you has to make sales and recruit as well. You don't want them to be directly competing with you.
Making Money With Clothing
I always think that clothing is odd for direct marketing. Most people are used to visiting multiple stores and trying on clothing before they figure out exactly what they want. Ordering online or in someone's home is a very different experience. Some people enjoy it, others find it frustrating.
There is, of course, considerable demand for clothing. We all need it. And people are often looking for items that make them look and feel amazing.
But, many of the items from Ruby Ribbon are wardrobe staples. They're things that people would buy once and then use repeatedly. There are some more fashion-focused items on sale too but those are less unique. This aspect could make consistent sales more difficult.
There are also costs involved. You use Trunk Shows to make sales. These can be done online too but the main focus is on in-person shows. You bring the clothes with you and then people get to try them on. From a sales perspective, the idea is powerful.
But, your potential to make sales is directly related to how many products you have to showcase. With so many Ruby Ribbon items and countless sizes, there's no way you'll have something for everyone. And, people often want to try items on before they buy them.
Oh – and it's not clear how you actually make sales. From the phrasing on Ruby Ribbon, it seems likely that customers order from a replicated website or a catalog. So, you probably don't have to buy and resell products. I hope that's the case because reselling is risky and expensive. Still, even if you don't have to resell, expect to spend a lot of money buying the products for people to try on.
Can You Generate Reliable Income With Ruby Ribbon?
The Ruby Ribbon Review
Ruby Ribbon is better than most of the clothing MLMs that I've seen and the potential for income does certainly exist. In fact, Ruby Ribbon is one of the better clothing MLMs out there.
But, as I mentioned before, the process of earning isn't simple. Clothing remains an unusual item to try and sell from your home. Even if you don't need to maintain stock to sell, there's likely to be pressure to buy.
More importantly, could you make sales regularly? The items from Ruby Ribbon are appealing, but they wouldn't be suitable for everyone.
You'd need customers who could afford to spend $50+ on a single piece of underwear, ideally ones that would do so regularly. Don't forget, you're also competing against other distributors and companies. Those factors make sales much more difficult.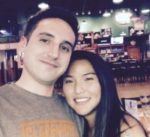 MLM Critic & Author: Nathaniell
What's up ladies and dudes! Great to finally meet you, and I hope you enjoyed this post. I have to be honest though. I'm not a big fan of MLM. Tried it. Hated it.
Affiliate marketing is cheaper, faster, and easier. See for yourself and join millions of other successful affiliates generating income from their blogs!
No inventory. No fees. No recruiting. 3 BILLION potential buyers online.
Reader Interactions