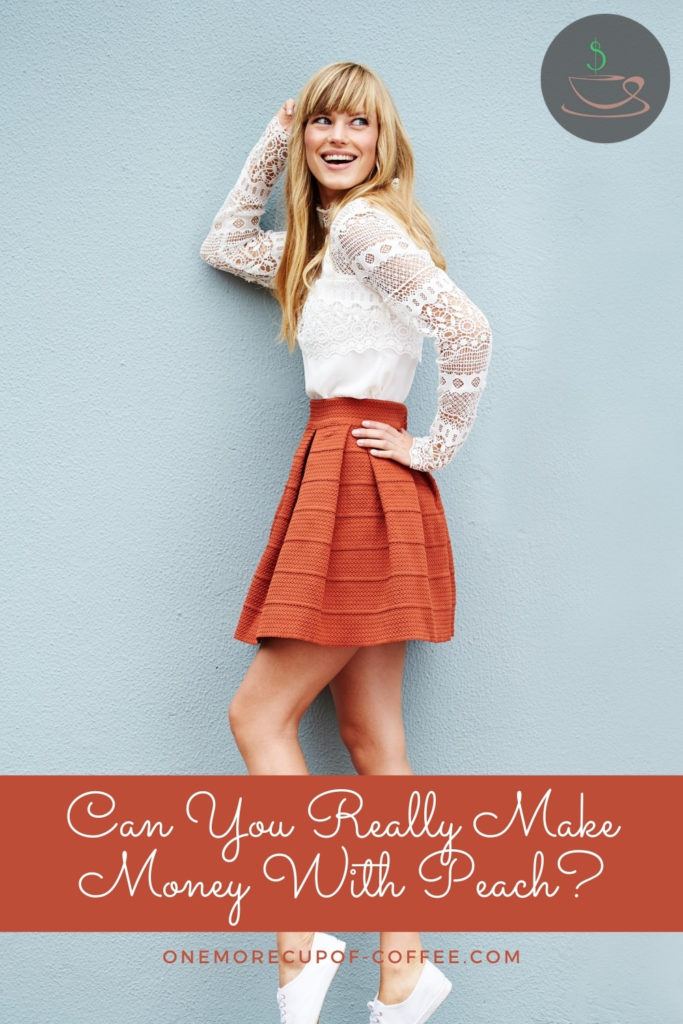 Peach offers the chance to make money by selling clothing. While the idea of selling clothes through direct marketing is a little odd, there is a variety of companies that allow you to do precisely that.
The field is pretty interesting. On the one hand, the demand for clothing remains high. Many people are also looking for clothes that make them look and feel good.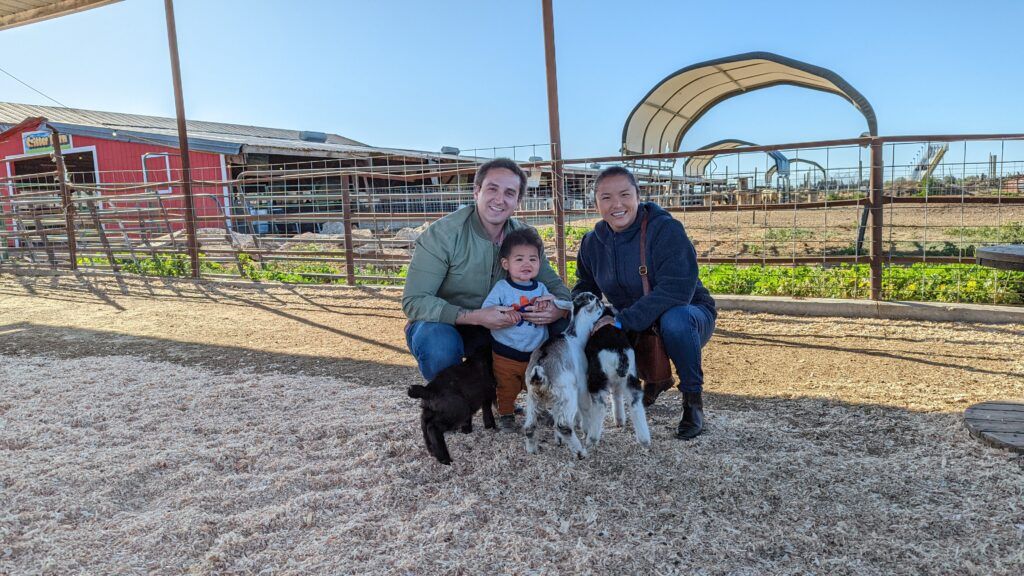 Are You Ready To Work Your Ass Off to Earn Your Lifestyle?
Are you tired of the daily grind? With a laptop and an internet connection I built a small website to generate income, and my life completely changed. Let me show you exactly how I've been doing it for more than 13 years.
This type of demand is particularly common among people who need to look good so that they can make business and social connections. This means that clothing doesn't need to have rock bottom prices or even be a good value for money. Many companies manage to be successful by promoting styles or brands that customers find desirable.
Peach is a little different than most other clothing MLMs too.
The company focuses on a style called athleisure. This idea has become popular in recent years. It refers to pieces of clothing that are comfortable and are suitable for being active in. Athleisure pieces can often be worn in many different environments, including exercise classes, day-to-day living, and even work.
The idea does not appeal to everyone. Some people have embraced the trend and love the concept that clothing can be enjoyable and practical. Others have no interest in this type of clothing and may even hate it.
Perceptions of athleisure are important, as distributors will want to make regular sales. This makes it critical to consider your audience and your own opinion of the clothing.
All-in-all, there is the potential to make money with Peach. Selling clothing does have some advantages too. The real question is whether Peach is realistic as a way to earn.
Two Ways To Make Money With Peach
Peach is an MLM. This means that there are two distinct ways to make money. The first is by selling the products, while the second is by building a team.
To be clear, this doesn't mean that you earn money by recruiting people directly. Your income comes from the success of your team, particularly the sales that people in your downline make.
This overall structure is common, but each company has distinctive features and quirks. That's why this post also considers whether Peach is realistic as an overall income opportunity.
Make Money From Product Sales
Peach is one of a dozen or so MLMs that offers the chance to make money by selling clothing, along with related products. However, the overall style and choice of items are a little unusual.
For one thing, the company focuses much more heavily on gym gear and items that are very functional, while also looking good.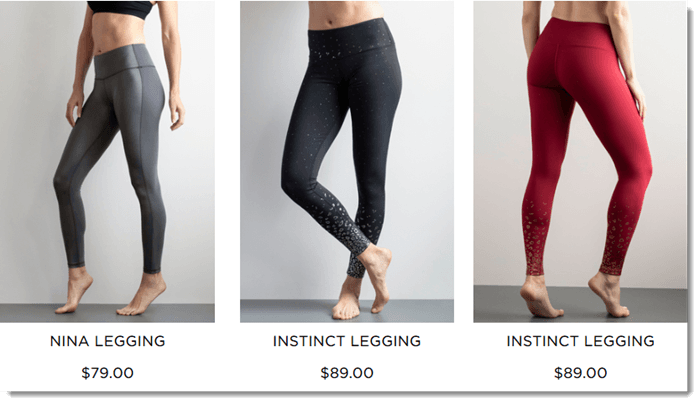 Of course, that isn't all of their products, there are still more formal pieces, including dresses, along with jewelry and accessories.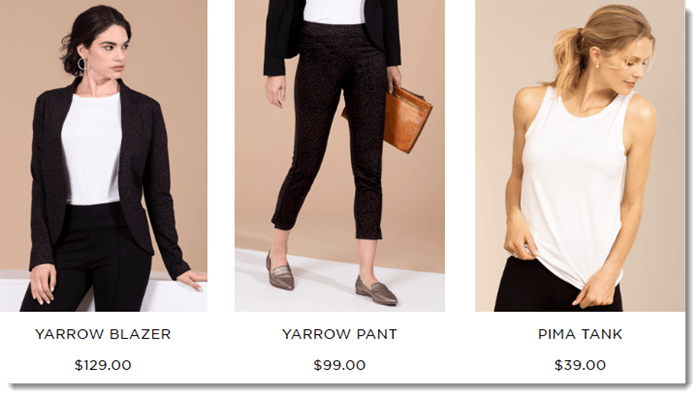 Peach uses the term athleisure ware in some of its marketing. They describe this as clothing that can be worn for working out but are also effective in regular life and even at work. It's easy to see what they mean, most of the pieces seem more practical than what other clothing lines offer, while still looking like they're high-quality.

There are other products and companies out there that fill a similar role. But, I haven't seen many ranges that focus so strongly on the concept.
The biggest catch has to be the price. Many of the items might look simple and no hassle but they're still priced like they are much more. For example, some of the basic t-shirts cost around $50, while many pairs of leggings are almost $80.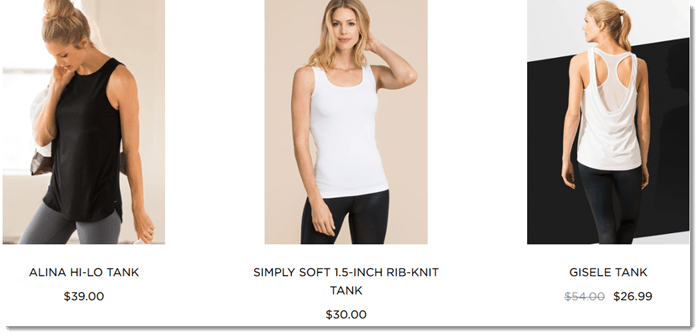 Those are fairly expensive prices for items that aren't that impressive. Now, I'm sure that a $50 t-shirt looks better and feels better than a cheap one from the local store. But, you've still got to find people willing to pay those prices.
One other aspect to mention is the bras. At one point, Peach's marketing focused on their bras and the company offered a bra fitting service. This aspect seems to have been phased out entirely. There is no mention of it on the site.
While having a personal fitting service made Peach very unusual, the approach could have been very frustrating for distributors. Removing this aspect makes the process of sales much simpler and is probably better in the long-term.
Selling Clothing From Home
The products from Peach do seem appealing. Customers can find similar pieces in many other locations, but the ability to order them from the comfort of home is an important feature.
There are some advantages to buying items all from one company too. Peach certainly focuses on making sure the different clothing pieces complement one another. This could be another important aspect of sales.
But, I always come back to the same issue. How practical are clothes for direct marketing?
Products like jewelry, cosmetics, and health items make sense to sell through direct sales. With those, people know exactly what they're getting. The main complexity is multiple flavors of a product, which are clearly labeled and described.
Clothing is much trickier. Every item comes in multiple sizes. The sizes are rarely consistent between brands, so customers have no way to be certain what will fit them. At the same time, pieces often work well for some people and not for others, even if the sizing is right.
That's a key reason why it takes so long for people to find clothing that they like and look good in.
It's easy to see how this would be complicated in the home environment. Many MLMs require distributors to have stock for customers to try and buy. Others suggest that distributors have sample products on hand.
Peach doesn't have any requirements in this area. Sales are made online, so you don't need to make purchases if you don't want to. Even so, Peach recommends that people buy between 8 to 10 products per season.
Distributors get 40% off the retail price for products for their first 30 days of membership. They can stay at this level if they are considered active (we'll come back to being active soon). These aspects mean that there is some pressure to buy, even if making personal purchases isn't essential.
As a distributor, you would want some stock for people to try on, enough that people could probably guess at sizes for other items. There is probably a system in place to allow customers to return items that don't fit. Even then, you end up with a considerable amount of legwork.
Is it really worth all that hassle? Personally, I don't think so. Many customers aren't going to want the effort either. After all, getting sizing right can be tough when you're trying on items at the store some days. Getting it right in a home environment would be much trickier.
If you're passionate about Peach, perhaps it's worth trying. Selling clothing from home may have its frustrations but some people seem to make it work.
On the other hand, you might want to consider other alternatives. For example, fashion affiliate programs still allow you to promote clothes. But, you don't have to worry about physically stocking samples or dealing with returns. Instead, you can just focus on the parts that you enjoy.
Earning Money Through Product Sales
Selling clothing from home certainly isn't the most powerful income approach. But, some people do find success. Some of that comes down to the audience.
In this case, you would want people who are fairly active and are willing to invest in athleisure wear type clothing. You also need people who would rather shop through a distributor than visit stores. This might include women who are short on time or those that have young kids.
So then, making money. Peach only offers vague details on their site but the information is still out there.
First off, distributors earn up to 25% in basic commissions for sales. They get 20% of their monthly sales are less than 500 Personal Volume (PV), which is equal to $500. Hitting 500 PV or more in a month provides a 25% commission instead.
Sales are made through catalogs or online. This means that distributors don't need to buy and then resell clothes (although they theoretically could if they felt like it).
This aspect is actually really powerful, as most clothing MLMs don't allow for it. In particular, companies like LuLaRoe and Cabi require distributors to buy the clothing first and then resell the pieces to customers. Reselling is always tricky, as you have to guess at what people will want to buy.
There is also a sales bonus. Distributors who hit specific tiers get bonuses on their commission for the month. These are the bonuses:
Reach 1,500 PV: 5% Power Seller Bonus (30% total)
Reach 2,400 PV: 7% Power Seller Bonus (32% total)
Reach 4,000 PV: 10% Power Seller Bonus (35% total)
Being able to reach a 35% commission from sales alone is pretty impressive. Still, you would have to hit $4,000 in sales a month to get the highest possible commission. You would need a large audience and fantastic sales skills to get anywhere close to those values.
There is also a $100 bonus for getting active and a 5% Power Seller Bonus. However, these two bonuses are received as Stylist Credit rather than cash.
Make Money Building A Team
In most cases, earning a decent income from sales alone wouldn't be viable. You would need a very large audience to do so. Making sales also take physical time and energy, so you probably wouldn't be able to hit high enough levels.
It's also worth mentioning that the products from Peach are often designed to be worn as part of many different outfits. This could mean that customers won't often be coming back for new clothes often.
Of course, Peach isn't designed to allow you to make a high income from sales alone. The idea is that you build a team and increase your earnings that way. If you're not familiar with the approach, this means that you need to recruit other people into the company and have them do the same. The person you recruit becomes part of your downline. Anyone they recruit falls into that downline as well, and so on down the chain.
Peach uses a unilevel design. Here, people fall into levels based on who recruited who. So, Level 1 would be people you recruit, Level 2 would be anyone they recruit, and so on.
You then get percentages of the total sales from each generation, based on your rank. For example, the first team rank is Senior Stylist. You would earn 4% on Level 1 recruits and that's it.

If you increased to the next rank (Lead Stylist), you would earn 6% on Level 1 recruits. The following rank (Executive Stylist) offers 9% on Level 1 recruits and 2% on Level 2. The pattern continues until the Executive Director rank. Anyone here or above earns 15% on Level 1, 5% on Level 2, and 2% on Level 3.
There are also various bonuses that offer extra income, including one-time payments for hitting the higher ranks. You can also receive generation bonuses if you have one or more legs with an Executive Director in it.
For the most part, the design is typical. It means you can make significant income if you grow a large enough team. But, in practice, most people aren't able to.
There is one interesting aspect to note. The plan doesn't go as deep as many others. Instead, it just has three levels. But, the percentage per level ends up much higher than most plans I've seen.
This creates a focus on creating a high performing team, rather than recruiting as many people as possible. I still don't like the model but it is one of the more appealing examples.
Can You Generate Reliable Income With Peach?
The Peach Review
If you want to sell clothing from home, then Peach is the best example that I've found so far. This means that earning money certainly is possible. The risk is also less than with most other clothing MLMs.
Even so, it's important to think seriously before you get involved. One challenge is that models like this sound like they should work very well, but they're not nearly as powerful in practice.
The sales aspect is a perfect example of this. Companies often say or imply that sales will be easy because the products are wonderful and will 'sell themselves'. That's not true.
There are many different clothing companies out there, including ones that have similar products to Peach at lower price points. Besides, the clothes are pretty expensive. People are likely to be very hesitant about actually buying them. Getting repeat sales is likely to be more difficult still.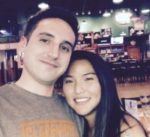 MLM Critic & Author: Nathaniell
What's up ladies and dudes! Great to finally meet you, and I hope you enjoyed this post. I have to be honest though. I'm not a big fan of MLM. Tried it. Hated it.
Affiliate marketing is cheaper, faster, and easier. See for yourself and join millions of other successful affiliates generating income from their blogs!
No inventory. No fees. No recruiting. 3 BILLION potential buyers online.
Reader Interactions