Company Name: Peach
Costs: $99
Rating: 41/100
Do I Recommend Peach?
I can see why people would want to make money with Peach. The company does offer some interesting products and a surprisingly appealing compensation plan. Still, I don't ever recommend trying to sell clothing from home. If you want to join an MLM, look for a product type with fewer complexities. Better yet, try affiliate marketing. That approach is simply more powerful.
What Products Does Peach Sell?
Peach is one of a dozen or so MLMs that offers the chance to make money by selling clothing, along with related products. However, the overall style and choice of items are a little unusual.
For one thing, the company focuses much more heavily on gym gear and items that are very functional, while also looking good.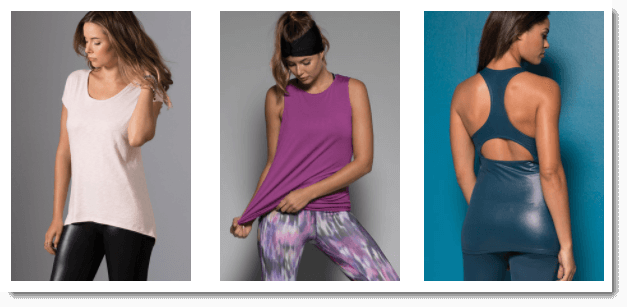 Of course, that isn't all of their products, there are still more formal pieces, including dresses, along with jewelry and accessories.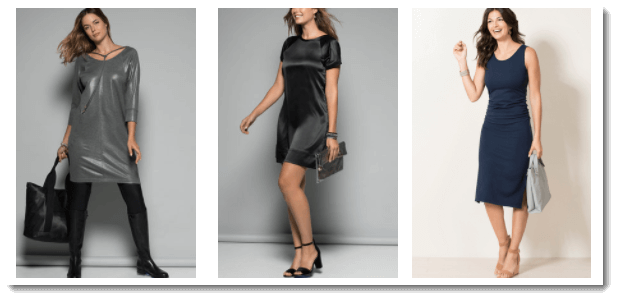 Peach uses the term athleisure ware in some of its marketing. They describe this as clothing that can be worn for working out but are also effective in regular life and even at work. It's easy to see what they mean, most of the pieces seem more practical than what other clothing lines offer, while still looking like they're high-quality.

There are other products and companies out there that fill a similar role. But, I haven't seen many ranges that focus so strongly on the concept.
The biggest catch has to be the price. Many of the items might look simple and no hassle but they're still priced like they are much more. For example, some of the basic t-shirts cost around $50, while many pairs of leggings are almost $80.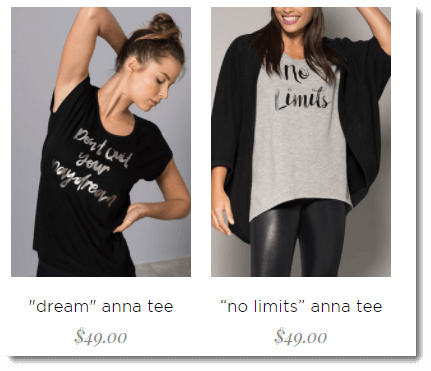 Those are fairly expensive prices for items that aren't that impressive. Now, I'm sure that a $50 t-shirt looks better and feels better than a cheap one from the local store. But, you've still got to find people willing to pay those prices.
One other aspect to mention is the bras. At one point, Peach's marketing focused on their bras, although this seems to be discussed less currently. Right now, there is only one style of bra on offer. This costs $88 and comes in two colors (black and cappuccino).
The idea seems to be that distributors provide a fitting service, helping customers to determine their correct bra size. The company also has a considerable range of sizes, more so than many physical stores.
If the fitting service is provided well, then the appeal of the bras is easy to see. There are many other places that will do bra fittings but not in the comfort of a person's home. I also don't know of any other MLMs that attempt to fit bras.
The company does offer details about their system too. They basically use a 10-point sizing and measurement system, with information inputted into an algorithm. From there, two to four sizes of bras are sent out for the customer to try. In theory, one of those should be the perfect fit.
It's a well-planned service and is really the best you can hope for from a company like this. Customers would still have a better chance of getting a good fit in a store, with more products and sizes to choose from. Still, the idea of doing a bra fitting in a safe environment would appeal to many.
There are some related products, including bralettes and sports bras. But, there is still only one underwire bra on offer. That aspect is a little concerning. It doesn't matter how amazing that one bra is, it's not going to suit everyone. Just having one product like this on offer is always going to limit your potential audience.
Selling Clothing From Home
The products from Peach do seem appealing. If nothing else, the bra fitting aspect is unusual. That alone would be enough to get people interested in the company. But, I always come back to the same issue. How practical are clothes for direct marketing?
Products like jewelry, cosmetics and health items make sense to sell through direct sales. With those, people know exactly what they're getting. The main complexity is multiple flavors of a product, which are clearly labeled and described.
Clothing is much trickier. Every item comes in multiple sizes. The sizes are rarely consistent between brands, so customers have no way to be certain what will fit them. At the same time, pieces often work well for some people and not for others, even if the sizing is right.
That's a key reason why it takes so long for people to find clothing that they like and look good in.
It's easy to see how this would be complicated in the home environment. As a distributor, you would have some stock for people to try on, enough that people could probably guess at sizes for other items.
There is probably a system in place to allow customers to return items that don't fit. Even then, you end up with a considerable amount of legwork.
Is it really worth all that hassle? Personally, I don't think so. Many customers aren't going to want the effort either. For example, the bra fitting service involves one measuring session and then a later session to actually try on the bras.
If you're passionate about Peach, perhaps it's worth trying. Selling clothing from home may have its frustrations but some people seem to make it work.
On the other hand, you might want to consider other alternatives. For example, fashion affiliate programs still allow you to promote clothes. But, you don't have to worry about physically stocking samples or dealing with returns. Instead, you can just focus on the parts that you enjoy.
Is Peach A Good Business Opportunity?
Selling clothing from home certainly isn't the most powerful income approach. But, some people do find success. Some of that comes down to the audience.
In this case, you would want people who are fairly active and are willing to invest in athleisure wear type clothing. You also need people who would rather shop through a distributor than visit stores. This might include women who are short on time or those that have young kids.
So then, making money. Peach only offers vague details on their site but the information is still out there.
First off, distributors earn up to 25% in commissions for sales. Customers also seem to be able to order online or through catalogs and distributors then receive a commission from those sales.
This aspect is actually really powerful, as most clothing MLMs don't allow for it. In particular, companies like LuLaRoe and Cabi require distributors to buy the clothing first and then resell the pieces to customers. Reselling is always tricky, as you have to guess at what people will want to buy.
There is also a sales bonus. Distributors who hit specific tiers get bonuses on their commission for the month. These are the bonuses:
Reach 2,400 PV: 5% Power Seller Bonus
Reach 4,000 PV: 7% Power Seller Bonus
Reach 5,000 PV: 10% Power Seller Bonus
PV is a measure of volume but Peach doesn't state what this translates to. Based on other companies, the first tier is probably at least $2,400 in sales, if not more. And remember, you have to hit that in a month.
As a result, the bonus really only applies to people who are exceptional at selling products. Still, it's always good to be able to earn extra just from sales and means that you have more options.
In most cases, earning a decent income from sales alone wouldn't be viable. You would need a very large audience to do so. Making sales also takes physical time and energy, so you probably wouldn't be able to hit high enough levels.
But, you're not really meant to either. MLMs are designed so that you can earn more through recruitment than with sales alone. If you're not familiar with it, this means that you need recruit other people into the company and have them do the same. The person you recruit becomes part of your downline. Anyone they recruit falls into that downline as well, and so on down the chain.
Peach uses a unilevel design. Here, people fall into levels based on who recruited who. So, Level 1 would be people you recruit, Level 2 would be anyone they recruit and so on.
You then get percentages of the total sales from each generation, based on your rank. For example, the starting rank is Senior Stylist. You would earn 3% on Level 1 recruits and that's it.
If you increased to the next rank (Lead Stylist), you would earn 4% on Level 1 recruits. The following rank (Executive Stylist) offers 6% on Level 1 recruits and 2% on Level 2. The pattern continues until the Executive Director rank. Anyone here or above earns 10% on Level 1, 5% on Level 2 and 2% on Level 3.
There are also various bonuses that offer extra income, including one-time payments for hitting the higher ranks. You can also receive generation bonuses if you have one or more legs with an Executive Director in it.
For the most part, the design is typical. It means you can make significant income if you grow a large enough team. But, in practice, most people aren't able to.
There is one interesting aspect to note. The plan doesn't go as deep as many others. Instead, it just has three levels. But, the percentage per level ends up much higher than most plans I've seen.
This creates a focus on creating a high performing team, rather than recruiting as many people as possible. I still don't like the model but it is one of the more appealing examples.
How You Sell
Peach is unusual for a clothing MLM, as it offers four different mechanisms for making sales. One of these is hosting a party or a trunk show. This concept is repeated across many different companies. This basically means you're holding an event, either at your place or at someone else's.
This provides a powerful way to show off the products and even let people try them on. As a result, the more items you have, the better the chances of sales.
Parties are a good way to pitch to many people at once and you get the most out of your time. But, they do still take energy to organize and can be draining. Some people find them expensive, as you may be providing nibbles or prizes, with no guarantees that people will buy anything.
Beyond parties, there are styling appointments, which can be in-person or online. An in-person appointment would involve a one-on-one appointment, where you help people figure out what items would be perfect for them. If this goes well, you could easily make a large sale as a result. However, there is a considerable time investment and you might see no return for it.
An online styling appointment is basically the same thing. You're just using a chat program instead and talking people through the catalog. It could be harder to get sales this way but the time commitment may not be as significant.
This aspect also highlights that you can make sales digitally. You could potentially use the idea to your advantage and try to get online traffic. For example, social media marketing or building your own website are both tools you might turn to.
The final option is special events. This just focuses on the idea that you can sell at events like pop-up shops and fairs. However, many of those platforms would require you to buy the products first and then resell them. That style works, it just comes with more risk.
Final Review
If you want to sell clothing from home, then Peach is the best example that I've found so far. Even so, be careful. The products aren't cheap and clothing comes with more complexities than most other types of product.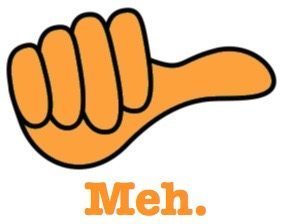 Whatever type of product you decide to promote, it's important to own your own website to grow your business.
Parties only work if you have a network of friends with money in their pockets. Network marketing only works if your friends are interested in joining business opportunities.
With a website you can reach the entire world, and only promote great products to people interested in what you have to say. Plus, you open up doors to multiple streams of revenue like affiliate sales, ad click revenue, paid advertising, and even selling your own digital products.

What's up ladies and dudes! Great to finally meet you, and I hope you enjoyed this post. My name is Nathaniell and I'm the owner of One More Cup of Coffee. I started my first online business in 2010 promoting computer software and now I help newbies start their own businesses. Sign up for
my #1 recommended training course
and learn how to start your business for FREE!

Latest posts by Nathaniell (see all)