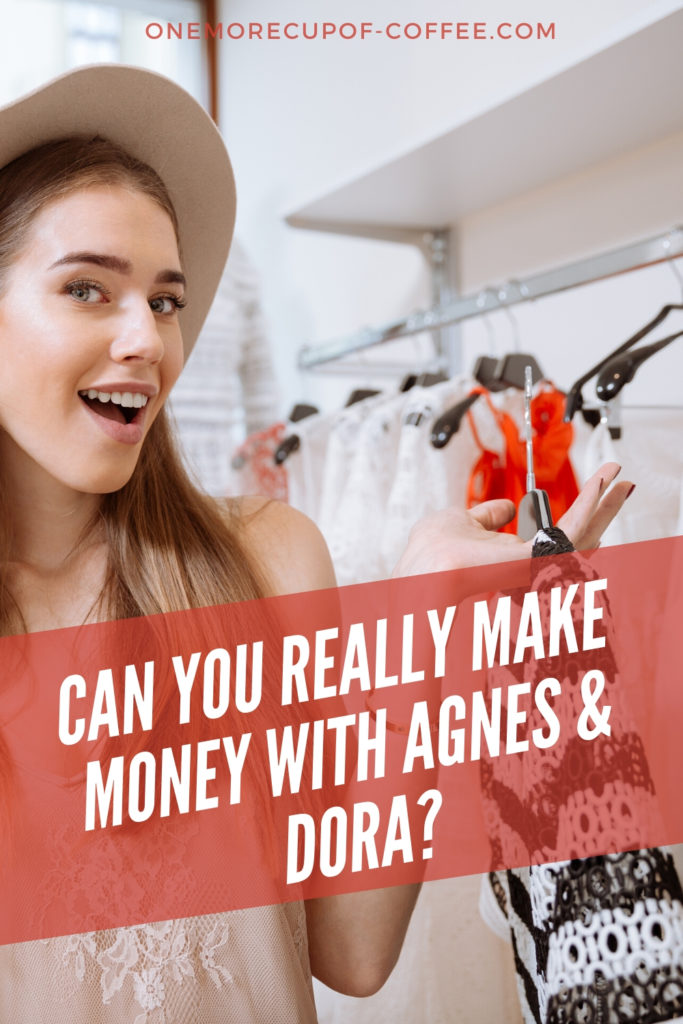 Agnes & Dora is a clothing network marketing company. This means exactly what you might expect – that you're selling clothing.
Like most similar companies, Agnes & Dora focuses on clothing for women. They have a decent selection, which is a distinct advantage, but the female-only focus does limit your potential audience (there are some kids pieces too, but the selection is small and the clothing is targeted at girls).
Perhaps the first thing to mention is Agnes & Dora itself. The company has maintained a fairly good reputation, with customers being happy with the quality of the products and the approaches that Agnes & Dora takes.
This aspect is worth highlighting because, honestly, many clothing MLMs cannot say the same. For example, companies like LuLaRoe and Matilda Jane Clothing have been subject to considerable controversy.
We should also talk about the idea of selling clothing through network marketing.
There's no denying that clothing is popular. The industry seems to just keep growing, with customers buying new pieces regularly (regardless of whether they need them or not). While there has been growing interest in more sustainable approaches, like buying second-hand clothing instead, companies that sell new clothes continue to do well.
This suggests that clothing is a great product type to promote. Yet, there are some less appealing things about the industry too.
One serious issue is the amount of competition. Seriously. How many different clothing stores are there in your local area alone? What about all of the websites that you could purchase clothing through?
Sure, companies have their own characteristic features, but customers only have so much money. Does Agnes & Dora have what it takes to get people to buy the products regularly? We'll take a look at that question shortly, but first, let's talk about one more thing – selling clothing through direct sales.
The direct sales model always seems odd for clothing. Customers like to try pieces on and to be confident before they make any purchases. There is no easy way to do this in the home environment.
Some companies attempt to get around the issue by having distributors carry stock, which can be frustrating and expensive for distributors (and you're not going to have every size on hand anyway). Other times, you might have a sample collection that people can use to get a sense of the size they need to order.
Still, whatever the approach, customers probably won't get the right size all of the time. This might lead to returns or upset customers. Neither of those outcomes is good for your business.
Two Ways To Make Money With Agnes & Dora
So then, let's talk about money. The first approach is to simply sell the clothing, where you're earning a commission on the sales that you make. The next is to build a team as well.
MLMs are structured so that the greatest income potential comes from being good at sales and team building. So, in this post, we're looking at the overall income potential of being an Agnes & Dora rep.
Make Money From Product Sales
As we've already mentioned, Agnes & Dora is a fashion and clothing company, which mostly focuses on items for women (with some kids pieces thrown in the mix). It's often considered a direct competitor to LuLaRoe, especially as there are similarities in some of their clothing styles.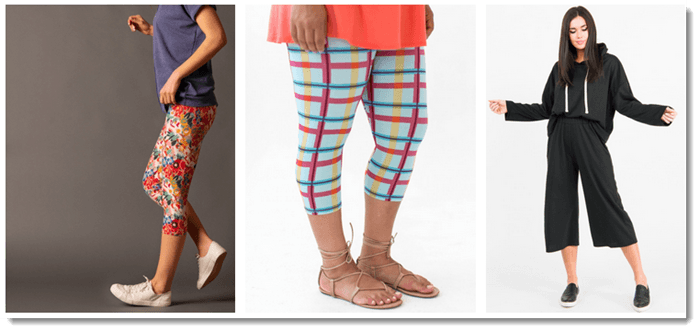 The products are designed to be unusual, so you often won't find similar items in physical stores. The most common difference seems to be the cut of items. Many of products are distinct in their physical shape or the way that they flow.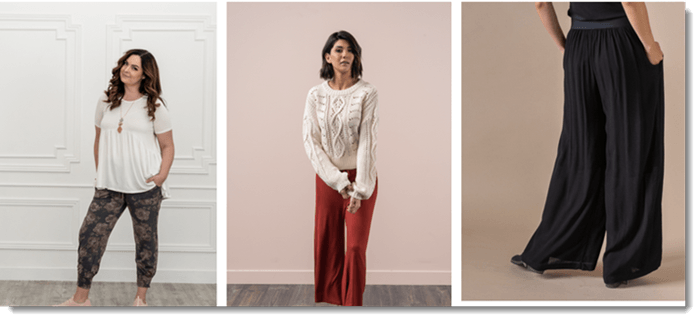 There are a few bright items in the mix but most of the products from Agnes & Dora tend to be fairly muted in color and tone. That can be a good thing, as it helps the items appeal to a wide audience.
So, the clothes are distinct enough to keep people interested and conventional enough that you'd attract a wide audience. There is also a significant range on offer. Thus far, it all sounds perfect.
Even so, the company is often compared to LuLaRoe for a reason. Many of the items are very similar in style and shape, with the main difference simply being the patterns. This isn't necessarily good or bad – as the styles are still different than conventional stores. But, it is something to be aware of.
Quality And Price
As you may expect, finding realistic reviews about the clothes is tough. Most of the opinions come from distributors or people who are enamored with the products. While they may not want to be misleading, people in these situations tend to always look for the positive.
One useful review suggests that the quality is good enough. By that, I mean that the clothes aren't low quality and they're not likely to fall apart on you. They also seem to feel nice when worn.
However, perspectives on quality differ. Other people claim that the items don't measure up to their price and tend to fade or get holes much more quickly than they should.
To be honest, this isn't surprising. MLMs need to pay their distributors, without cutting into their own profits. Most of the time this means that the products end up being more expensive similar items from a non-MLM.
On that note, we need to talk about the pricing. The pieces from Agnes & Dora aren't too bad for an MLM clothing company. I did see many items that were less than $50, including various dresses.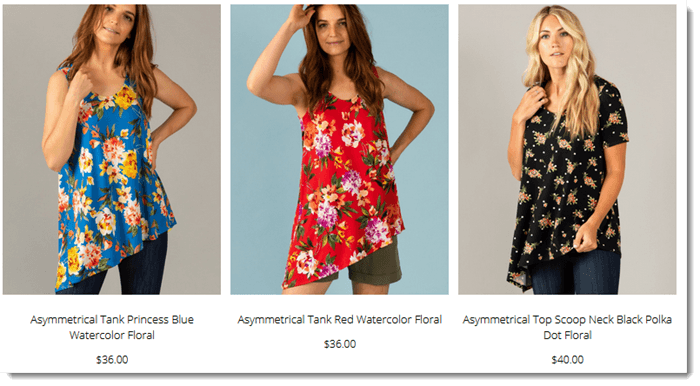 Even when items are above the $50 mark, the prices don't seem to be excessive.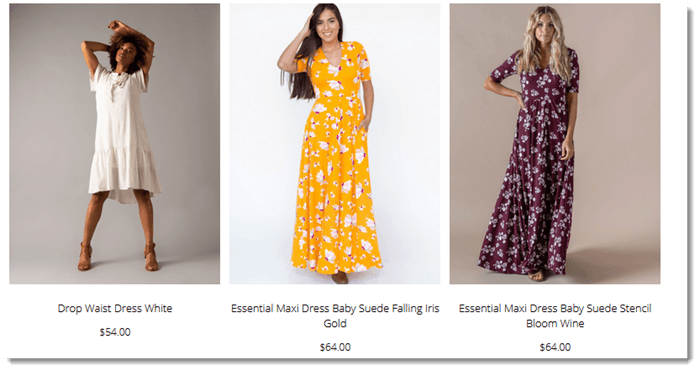 These prices are from the website, suggesting that they're the recommended retail values. Distributors would buy the items at a discount and then sell them for a profit.
Whether the prices are reasonable depends on your perspective. Many are more expensive than you'd find in chain stores and there are certainly cheaper options out there. But, the prices aren't insanely expensive either. Many people will regularly pay this much for items of clothing.
If nothing else, you may find that people are willing to buy the less expensive pieces. And, there is enough of those to make the idea viable.
As always, the popularity of the products comes back to who you're making sales to. Like LuLaRoe, Agnes & Dora has many passionate followers who tend to love the clothing and the styles. But, other people will have little to no interest.
A key topic to consider is what your audience would think. Are they likely to want to buy these items? Would they be willing to purchase from you directly?
It's also worth remembering that this is a different process. Most people are accustomed to buying clothing in physical stores, with all of the associated aspects. Shopping from a distributor instead is a very different approach. Some people will enjoy it more, others will hate the idea.
Finally, Agnes & Dora isn't the only place to purchase Agnes & Dora items. Many of them can be found at low prices through services like ThredUp.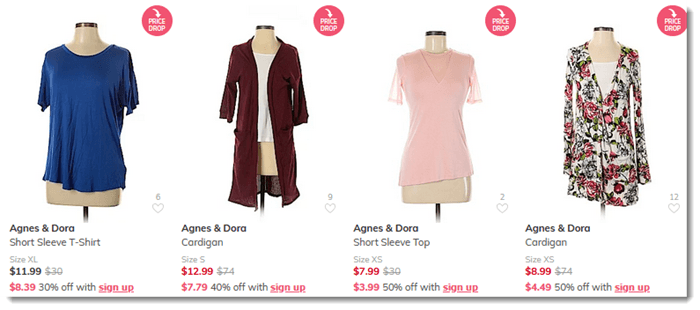 Now, these pieces won't generally be in season and most will be second-hand. Even so, options like this could make sales more difficult for distributors.
Making Money With Agnes & Dora
The website for Agnes & Dora focuses on their products, which isn't a bad thing. However, this does mean that it takes a bit of work to figure out the money making side of the process.
One reason may be that Agness & Dora is currently relaunching its business model.

The company doesn't provide many extra details, so it's not clear what the changes are.
We were able to dig up details about the previous compensation plan, which we'll discuss next. Just bear in mind that some aspects may change as the company goes through its transition period (this highlights an underlying issue with MLMs – you have no control. The company can entirely change their compensation plan and there is very little that you can do to protect your income approach).
In many ways, Agnes & Dora looks great. Clothing is a popular field and the styles would appeal to many people. But, clothing has additional complications in the MLM field.
The first problem is that people need some sense of how the item will look on them. That's particularly true when they're paying $40 or more for a single item. Some companies do sell clothing through catalogs only. But those ones tend to focus mostly on items that are low quality or will fit many types of people.
To get around this, most clothing MLMs operate through an inventory model. LuLaRoe is one example of this, Matilda Jane Clothing is another. This model means that you need to stock the items first and then resell them. Because you're offering clothes, you're going to need a considerable inventory, with multiple sizes and styles.
Note: Phrasing on the Agnes & Dora site suggests that distributors do get a replicated website, so they can make sales this way. However, it isn't clear whether a physical inventory is needed as well. I personally suspect distributors will need some products on hand, as it's rare to see a clothing MLM that doesn't require stock.
Thankfully, distributors for Agnes & Dora do get to pick their own inventory. This gives you flexibility, especially as audiences will vary in the styles that they like. But, you can still end up with a setup that looks something like this: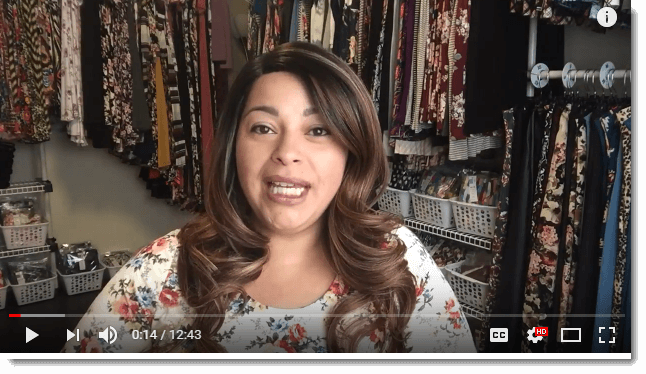 All of the items here seem to be part of her inventory, which suggests considerable investment. In fact, the starting cost was either $3,500 or $5,000. That fee provides the starting inventory, although you'll need more as you go along. This style has some definite disadvantages, although some people do enjoy it.
So then, the basic idea is that you buy at a discount and then sell at full price. Doing so gives you a profit margin, which is how you earn money. The more product you turn over, the greater your income.
As with other companies, you could just make money from sales. But, you're not buying at wholesale prices and your profit margin isn't likely to be amazing. This means you'd need many more sales than with conventional reselling techniques.
Make Money Building A Team
The company is also an MLM, with an emphasis on recruitment. The idea is that you get others involved and then earn money from their sales and success. There are also various bonuses along the way and extra requirements.
Unusually, Agnes & Dora offers little information about this process. It's clear that there is a recruitment element and some distributors do talk about this. But, there are no details, which is never encouraging.
As a general rule, most of the income potential from an MLM will come from team building. But, the process is always time-consuming. With Agnes & Dora, the process is likely to be more difficult still.
I say that because there is so much involved. Anyone who joins needs to buy and maintain inventory, while also getting sales. This could easily mean you need to provide more training and support than with other companies.
Key Advantages
The first advantage of Agnes & Dora is the products. The clothing seems to be relatively popular and unusual enough that people would be interested.
Another benefit that Anges & Dora offers is flexibility. Distributors have considerable freedom about how they sell the products and where they do so. This includes selling via Facebook or even creating an eCommerce website and promoting the products that way.
Distributors also have access to photos from the company to promote the items. That's significant, as some companies prohibit distributors from doing this.
The emphasis is still on making sales in person. But honestly, the online world is an essential tool if you want to make consistent sales. Being online lets you interact with people more effectively and allows you to reach those that you couldn't otherwise.
Online interactions are also powerful for people who lead busy lives and don't have the time or energy to attend parties. Regular customers may also prefer this style, as they will already know which styles they like and how the items are going to fit.
Of course, MLMs aren't really designed for online sales. Agnes & Dora does this better than most but it's still not perfect.
What Are Those Challenges?
In the case of Anges & Dora, the first problem is simply the inventory idea. Having to buy and resell any product always involves risk. You need to determine what people are going to buy. And honestly – people aren't easy to predict.
You do get a discount on the products you buy. But, it isn't that amazing. As a result, you have to sell most of your inventory each time to stay afloat.
It's easy to see how that would get difficult fast.
Another challenge is simply that you're selling clothing. Clothes are a very individual purchase and pieces can look very different on one body type compared to another. This often means that customers are picky and that they'll have second thoughts about items as they wear them.
It is entirely possible to sell clothes and to do it well. Some Agnes & Dora representatives take advantage of this process by offering amazing support and customer service, far more than people would get in a regular store. By doing this, it is possible to keep people interested and passionate.
The problem is, your products are working against you. For example, if you offer refunds or allow people to make exchanges, the cost often comes out of your own pocket. The company has a limited return policy and can make the distributor take responsibility for issues.
And honestly, even if the return policy was amazing, the process would get tough fast. Clothing will just get returned far too often, adding a layer of complexity that you don't need. In contrast, product areas like makeup or health tend to get fewer returns, with people knowing what to expect before they buy anything.
The final thing to mention is flexibility. I mentioned this before as an advantage – as Agnes & Dora has more options than many other MLMs. But, you are still very limited in some areas, such as the issue with returns.
Another aspect of flexibility is pricing. While you can sell the products in various ways, you're not allowed to discount them too much. This makes it much more difficult to move excess stock. It also increases the risk that you'll end up with items that you simply cannot get rid of.
Some distributors would sell at a discount anyway, especially if they were dissatisfied with the company. But, doing so could get their status revoked. Other distributors will often report when someone sells at a heavy discount, making it a risky process.
With good planning, you could mostly overcome these problems. But, is it worth it? The issues add in considerable complexity and risk, while the company doesn't have that many advantages to make it stand out.
Can You Generate Reliable Income With Agnes & Dora?
Agnes & Dora Review
I want to make one thing clear – making money is possible with Agnes & Dora. This is the case for almost every MLM out there. MLMs aren't even scams and most are completely upfront about their model.
Still, it's important to have your eyes open. Despite all of the promises and hype, many people end up in debt as the result of MLMs. This is partly because there is constant pressure to buy the products yourself, especially with an inventory-based model.
Companies also make the idea sound much easier than it actually is.
If nothing else, remember that making in-person sales takes work. The process is rarely ever as simple as sharing your excitement or showing people how wonderful the products are. After all, people are subjected to marketing and sales pitches every day. Most aren't going to see the products from Agnes & Dora and fall in love with them.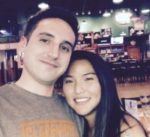 MLM Critic & Author: Nathaniell
What's up ladies and dudes! Great to finally meet you, and I hope you enjoyed this post. I have to be honest though. I'm not a big fan of MLM. Tried it. Hated it.
Affiliate marketing is cheaper, faster, and easier. See for yourself and join millions of other successful affiliates generating income from their blogs!
No inventory. No fees. No recruiting. 3 BILLION potential buyers online.
Reader Interactions