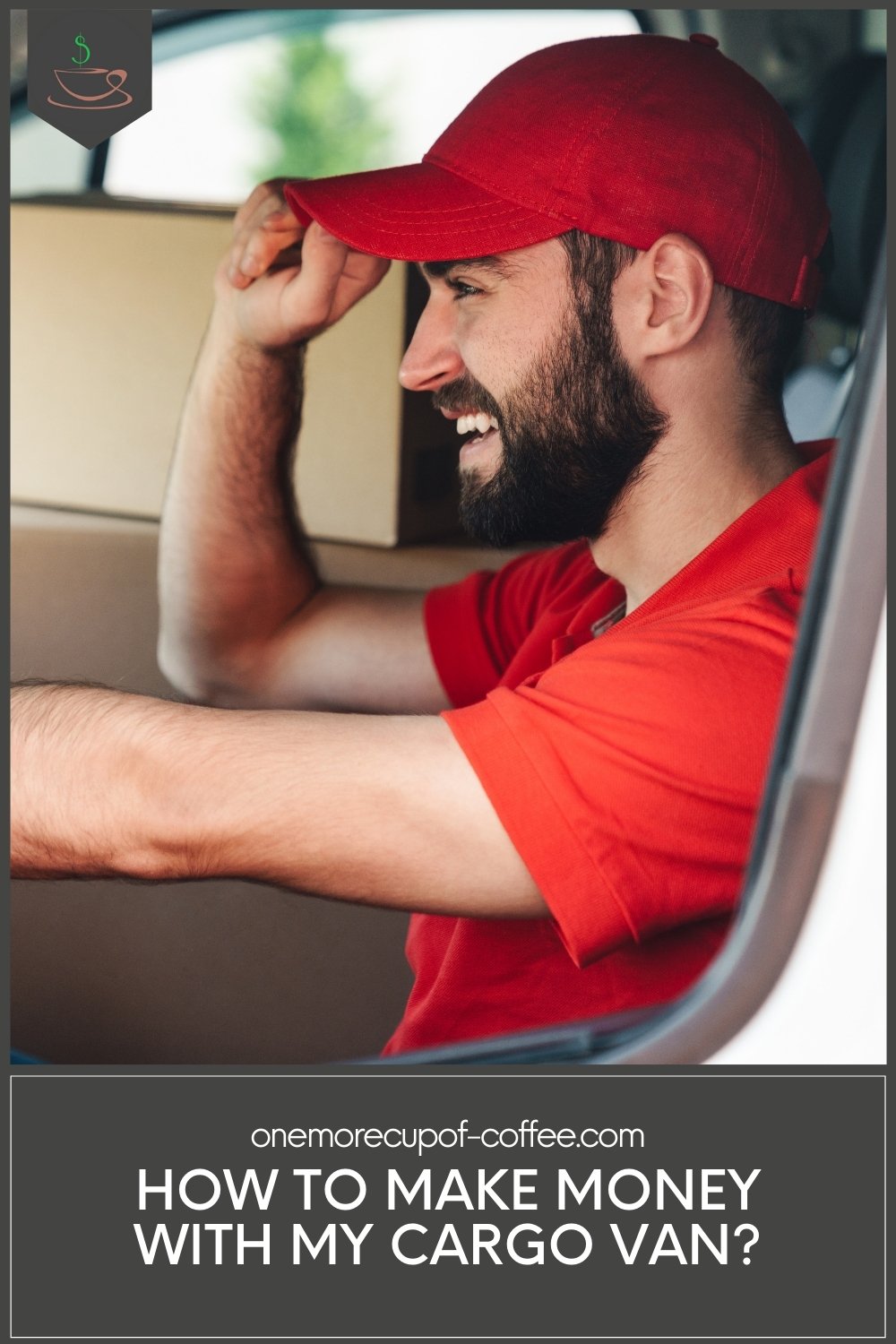 Ever found yourself driving down the road with the windows open while thinking to yourself, "How can I make money with my cargo van?"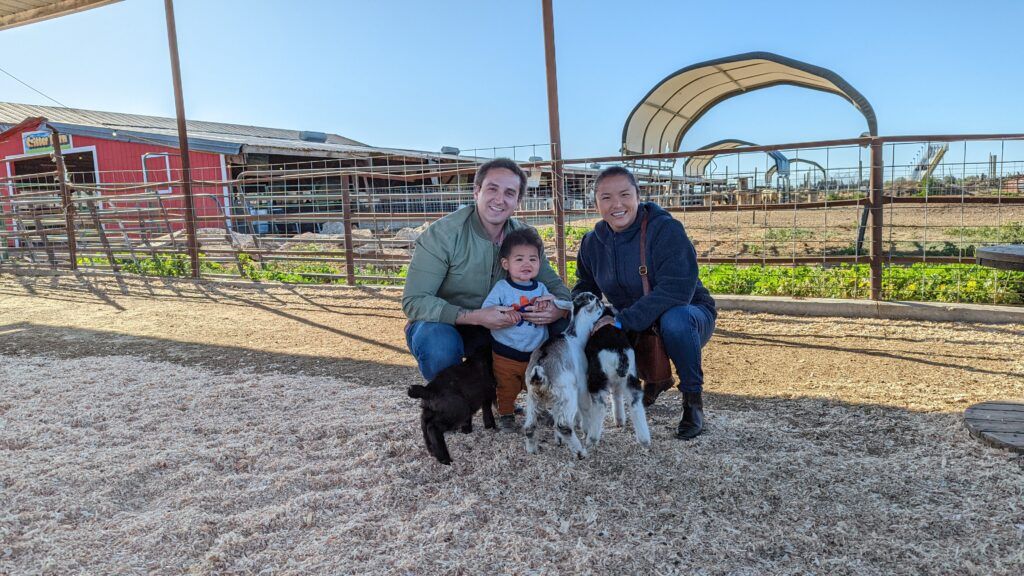 Are You Ready To Work Your Ass Off to Earn Your Lifestyle?
Are you tired of the daily grind? With a laptop and an internet connection I built a small website to generate income, and my life completely changed. Let me show you exactly how I've been doing it for more than 13 years.
Whether you acquired an old van by accident or decided to buy one on a whim to later convert into a campervan, the cargo van currently sitting in your yard has tons of money-making potential.
Cargo vans are versatile and spacious, making them ideal for hauling around bulky, oversized items or turning the interior into a cozy living space.
Ford, Nissan, Chevrolet… even Mercedes-Benz has their own type of cargo van. That's how popular these types of vans really are! That said, the number of ways you can use your cargo van as a mobile business may surprise you.
In this guide, you'll learn how you can make money by turning your previously cast-aside cargo van into a legitimate business on wheels (or home, if you prefer to make money living the #vanlife!).
How To Make Money With My Cargo Van
Whereas cargo vans in the past may have been jokingly referred to as the "kidnapper" van, nowadays they are more well known as a type of van used by van lifers (Sprinter vans, in particular). But you don't need to sell your home or all of your precious belongings and move into a van to make money with your cargo van.
While van lifers use their vans as homes, in which they work online doing jobs like freelance writing, photography, and any remote job, cargo vans can be used in various ways – by day – so you can still get back home in time for dinner and a good night's rest.
Using your cargo van as a job will still require a little bit of extra flexibility, though. While you may not get to DIY your own schedule, you will get to have more wiggle room when it comes to jobs you decide to take on. Some contracts may require 8+ hours of driving in one day while others simply require that you drive across town.
In any case, most of these jobs detailed below pay very well – up to $100/hour in some cases. So even if it's a long drive, at that rate, do you really mind?
Here are the most popular ways to make money with your cargo van:
Expediting
Courier Delivery
Independent Contractor
Cleaning Services
Food Trucks/Catering
Last Mile Delivery
Renting It Out
Mobile Business
You can learn more about each of these jobs below, or check out the below video in which the channel Everything Apax details how he uses his cargo van to make money expediting.
1. Expediting
As a van expediter, your job is to haul freight or heavy loads from one destination to another. Unlike truckers, expediters don't have a predetermined route and instead take jobs as they appear. And unlike couriers, van expediting typically means express service. Items or products can be fragile, perishable, or time-sensitive.
How much you can earn expediting with your cargo van will depend if you take on freelance jobs and set your own rates, or if you sign with a company. If you apply to jobs online, you may see compensation calculated per mile (e.g. $0.75-$0.85 per mile). Getting paid per hour is also possible, but is rarer to see.
Per ZipRecruiter salary stats, the national earning average for van expedited van drivers is $38,121/year or roughly $18/hour.
You can find expediting cargo van jobs by posting your services on freelance marketplaces or in online classified advertisements, such as Craigslist or Facebook Marketplace, and on websites such as ExpeditedDrivers.com, Indeed.com, etc, or by signing up with a cargo van expedite company.
2. Courier Delivery
Cargo van couriers typically focus on delivering local cargo. A van courier is responsible for the delivery of X, Y, Z – whether that's moving furniture for a private home, transporting goods to/from a company warehouse, or running delivery errands. Courier deliveries may also specify same-day delivery or even same-hour delivery.
How much do cargo van couriers make? There is a high demand for drivers with their own cargo van.
Job listings on sites such as Indeed, ZipRecruiter, HaulHound, and SimplyHired, currently have listings with competitive pricing, with some jobs offering pay up to $1,300-$1,500/weekly. (That works out to be around $35/hour). You could charge even more as a freelancer, depending on the urgency and deliverables requested.
Type in Google "cargo van courier jobs" to find a job near you. Recommended apps for cargo van courier delivery:
3. Independent Contractor
To truly take charge of your earnings, consider becoming an independent courier or contractor. By removing the middleman, you get to decide which jobs you take on and how much to charge.
Independent, or freelance, cargo van couriers will have even more responsibilities than a van driver with a company contract.
To become an independent cargo van driver, you should:
Have your own cargo van that passes vehicle maintenance inspection
Be 18+ years or older
Have a clean driving record and valid driver's license
As mentioned earlier, classified ads are a good starting place to find independent courier jobs. To find even more opportunities, cross-reference your search by using apps such as GoShare which aims to help you part-time or full-time work.
Independent van couriers can earn up to $100/hour. On average, GoShare drivers earn between $47 and $71/hour.
4. Cleaning Services
Do you know what type of vehicle is perfect for storing bulky cleaning supplies and equipment? Cargo vans! That's right, offering personalized cleaning services is another way you can make money with your cargo van.
With a cargo van, you can pack in equipment that would typically dirty up or take too much space in a normal-sized car. Services such as gutter cleaning and pressure washing can now be a service you can offer on wheels.
It doesn't have to be all about cleaning houses, either! You could pick a niche and focus your area of expertise such as with cleaning yards.
How much can you earn? You can charge a decent amount for specialized services such as these, and it would still be cheaper than if the client were to hire out a whole agency/company to come to their house and do it for them instead.
5. Food Trucks/Catering
The catering business is constantly booming and there's a high demand for on-demand delivery. You could even outfit your cargo van to fit coolers and other special equipment specifically needing for catering or other events.
Food trucks are another possible way to earn money with your cargo van but will require much more work to pull off than just picking up packages and delivering them across town.
Still, it's a possibility, and if you would love to work for yourself in the industry doing food side hustles, then this could be a great way to do just that!
6. Last Mile Delivery
What's last mile delivery? This phrase refers to the very last step of the delivery process of the delivery of a parcel from its origin to its final destination – aka – the last mile. Typically, this is the most costly leg of the journey and the most demanding.
Since people are increasingly expecting to have free, fast, and speedy delivery, companies are hiring cargo van drivers for last mile delivery jobs. This way, companies can cut costs of shipping fees while ensuring customer satisfaction. Even giants like Amazon and Wal-Mart have tapped into the last mile delivery approach to improve efficiency.
7. Renting It Out
Finally, if you want to make money with a cargo van but aren't ready to take on another part or full-time job, then consider renting out your van.
You can either rent your cargo van out empty to people who are moving locations and need a budget-friendly solution, or you can rent out your cargo van per night to vacationers, road trippers, etc! You can do this and make great money, but your van needs to be outfitted campervan-style for this to work
So which will it be?
If your cargo van is converted into a campervan, consider renting it out on Outdoorsy. Folks who rent out their RV can make huge money – up to $30-$60k per year. While your cargo van won't be so luxurious and thus will have a lower cost to rent out per night, you could still make lots of extra income doing this!
Other Mobile Business Ideas For Your Cargo Van
Not into delivery, food trucks, cleaning, or even renting out your van? No worries! Here are some more mobile business ideas to get inspired by:
Helping college students move
Pet grooming services
Bicycle repair
Mobile gym
Pop-up coffee shop
Bookmobile
Hauling waste
Removal service
Birthday/Wedding events
Mobile florist
Example Of Cargo Van Businesses
The Independent Cargo Channel on YouTube is a great example of how much you can make doing jobs with your cargo van. Octavio is an independent contractor and shares in the below video how he makes $100 per hour thanks to his independent cargo van job.
How Much Can I Make With My Cargo Van?
How much you can make driving a cargo van varies depending on the job.
From what we've seen above, most cargo van drivers make an average of $20-35 per hour but can make up to $75-100 per hour. Keep in mind that many cargo van jobs will pay per mile, rather than by the hour (but it depends).
If you have a cargo van you're currently not using, then hopefully you now know what potential it has to make money!
If you're not inspired to turn your vehicle into a business or part/full-time job, then consider selling it to get it off your hands. Vans are selling like hotcakes at the moment as more people are opting outside!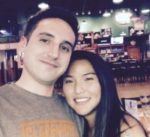 Nathaniell
What's up ladies and dudes! Great to finally meet you, and I hope you enjoyed this post. My name is Nathaniell and I'm the owner of One More Cup of Coffee. I started my first online business in 2010 promoting computer software and now I help newbies start their own businesses. Sign up for my #1 recommended training course and learn how to start your business for FREE!