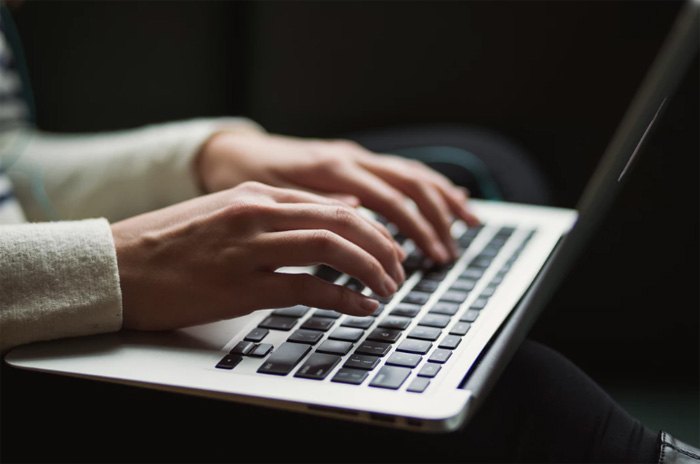 A lot of writers fantasize about creating and publishing their own books. And yet, at some point along the line, most writers also end up writing books for someone else… and sometimes, they do it strictly for cash, without even getting their name on it! But can you really make money ghostwriting?
Making Money Ghostwriting
Before we get too far into the question about whether you can make money, let's have a look at what is involved in ghostwriting. Ghostwriting is the practice of writing someone else's book for them, often without you getting any credit for it at all.
Instead of credit, you would be paid a handsome sum as a writer to write either all, or part, of the project… though your name, as a ghostwriter, usually does not appear on the jacket or anywhere in the acknowledgments.
People choose to hire ghostwriters for a variety of reasons. A lot of people think that the 'stereotypical' ghostwriting customer is someone famous, who doesn't have the time or the skill to write their own book.
But this is actually not true. While some celebrities do hire ghostwriters, the customer base for this type of writing is actually much more diverse than that.
Busy professionals, like lawyers and/or business coaches, may seek out the help of ghostwriters to get books written in a more timely fashion… especially if they aren't writers themselves.
Professionals who are looking to develop a personal brand may seek out the help of a ghostwriter to assist them in putting together their own book. Ghostwriters could also be called upon to go over a book that has already been written, to work out the kinks and whip it into some kind of passable shape… either for self-publishing, or for a publisher.
How Much Do Ghostwriters Usually Make?
This is not an altogether easy question to answer. There are a lot of factors that go into how much a ghostwriter may charge.
Is the writer re-working an existing book, or are they crafting something entirely new? Is there going to be a lot of research, or will they have most of the information provided by the client? What style of book are they writing?
At the core of the matter, there are two overarching factors that determine how much it will cost to get a book written by a ghostwriter.
How long will the project take?
How experienced/professional is the writer?
Longer projects will generally cost more than shorter ones, and rightfully so. Book projects can take time. They require research, outlining, writing, proofreading, editing, re-writing, etc.
Plus, more experienced writers also generally have the ability to charge more for their time than inexperienced writers. If a particular writer has already written several books and completed them successfully, he/she will generally be worth more to clients than a writer who has never written anything.
According to one poll, ghostwriters were averaging somewhere between $10,000 and $50,000 for fiction and nonfiction books in the word range of 50,000-70,000 words. This may give you an idea of what ghostwriters make on-average, though keep in mind that there are a lot of different factors to consider.
You also need to ask yourself how much can I charge, based on not just my skill, but also my current level of experience? What can I show clients that will help me to demand a better rate?
Do you have any previous projects that you can show them? If you don't, you may have to bite the bullet and do your first project at a very competitive rate. You are new to the industry, so you will need to prove yourself before people will be willing to take a chance on you!
In fact, if you are a writer thinking about becoming a ghostwriter, one of the best things that you can do for your career is to write and publish your own book.
You don't need to go through a mainstream publisher to do this, either. You can actually use vanity or self-publishing services, like Blurb.com, to lay out your book and print it on-demand.
This gives you a finished product to show prospective clients, both to show them that you are serious about your craft and that you also have the ability to create a product from start to finish.
What Is Required To Become A Ghostwriter?
Contrary to popular belief, you don't need a college degree to become a ghostwriter (though it can help you to break into the business, as it adds credibility to your platform). The biggest requirement is that you be good at what you do… writing.
If you are an awesome writer who has a true, dedicated talent for the written work, then you can absolutely make money as a ghostwriter. You also have to have some marketing skills, as you will need to be able to market to find business.
In addition to this, you also need to have an eye for details, and the commitment to see long-term projects through from start to finish.
There are also some equipment needs that you need to think about. Do you have a computer that you can use to craft the book you've been hired to write? Do you have professional software? Do you know how to use a word processor?
You will also doubtlessly need access to the internet, and it certainly wouldn't hurt to put your own website together either.
The Upsides And Downsides Of This Side Hustle Idea
There are definitely some upsides and downsides to ghostwriting as a side hustle. Obviously, if you aren't a writer, the process of trying to put an entire book together could end up being quite overwhelming.
You may also find yourself overwhelmed if you haven't had much practice writing in the genre you agree to ghostwrite in.
You do not get any public credit for a ghostwritten book. All of the rights belong to the people who are paying you… so your name usually won't even appear within the book. You are literally performing a service, and have no right to any future profits that the book might produce.
These are not altogether downsides, but they are things to consider when going into a ghostwriting project. If you want public credit for the book, and/or want to potentially make money off of the book sales, after the project is complete… then you would probably be more interested in 'co-authoring,' not ghostwriting.
The upsides of this side hustle, however, are quite numerous. This is an artistic hustle that can give you the ability to earn money with your passion. If you have a love for writing and see yourself as a professional writer in the future, then becoming a ghostwriter can be an awesome way to work toward that goal.
You can also use your experiences with your first ghostwriting project to catapult yourself into potential future gigs. Once you go through the process from start to finish, you will discover that finding new clients gets easier with practice.
Ghostwriting also pays pretty well—especially at higher levels. Once you start writing content for more prestigious professionals, you may find yourself earning more and more… and could possibly even come to a point where you get the chance to do it full time!
My Personal Thoughts About Ghostwriting As A Side Hustle
I don't think that ghostwriting is a good choice for someone who isn't a writer. If you want to be a writer, have writing experience, or are otherwise talented in this area, then this is absolutely a business that you can get into.
But if you dislike writing, and/or have no passion for it beyond just the idea of making money, then you may want to choose a different type of side hustle to make extra cash with.
Writing is an art form and a labor of love. If you don't love it, it can become very frustrating. I have ghostwritten a lot of different things, and I can tell you from experience that this is not the business to be in unless you have a true passion for writing and love to put words down on paper.
It is also true that ghostwriting involves making someone else's ideas come alive… not your own.
When you ghostwrite for someone, it is their book… and they have the final say in how things are worded. So if you do not like the idea of being the craftsman for someone else's invention, this may not be the side hustle for you (thankfully, there are plenty of other writing side hustles out there).
But if you love the idea of getting paid to write the book with the understanding that you will be setting it down and leaving it alone after your work is complete—then this may be the perfect type of side hustle for you!
It takes time to build this business and make money with it. But at the end of the day, those who stay dedicated will probably be the most likely to make decent money at it. You do have to market yourself and meet people… but that is also something that comes easier with time.
Our Final Opinion Of Ghostwriting
Should you try to be a ghostwriter and earn some extra money with it as a side hustle?
There are a lot of ways to make money online. Some are good, some not, but ALL of them are still just trading hours for dollars.
Starting your own affiliate website really is the best way to build passive income and "make money while you sleep". Affiliate websites earn income in every timezone, and can be instantly accessed by billions of smartphones across the globe!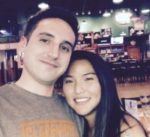 Nathaniell
What's up ladies and dudes! Great to finally meet you, and I hope you enjoyed this post. My name is Nathaniell and I'm the owner of One More Cup of Coffee. I started my first online business in 2010 promoting computer software and now I help newbies start their own businesses. Sign up for my #1 recommended training course and learn how to start your business for FREE!
Reader Interactions