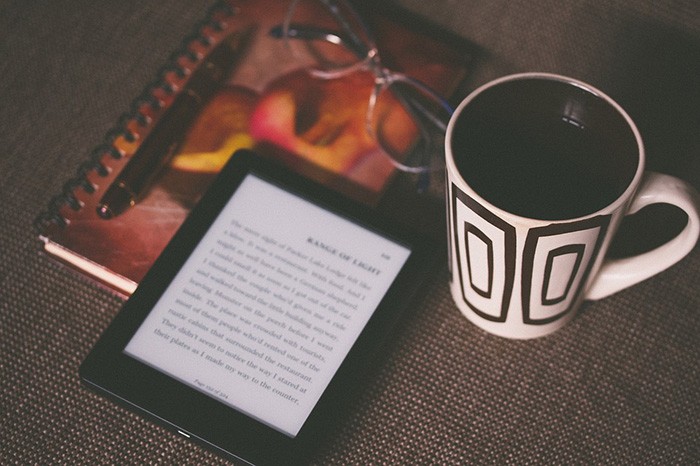 Media in the form of books has changed so much over the years. It used to be that there were two questions – hardcover or softcover? Today, we have eBooks to add to the mix. If you're a writer, I'll show you how to get a job writing eBooks.
Why eBooks?
The internet has literally transformed the world we live in. How rare is it to get a hand-written letter anymore? They've been replaced by email, instant messaging, Facebook, and text messages. And, if there's a favorite product that we usually buy locally, if we can find it for nearly the same price online, we'll go that route instead.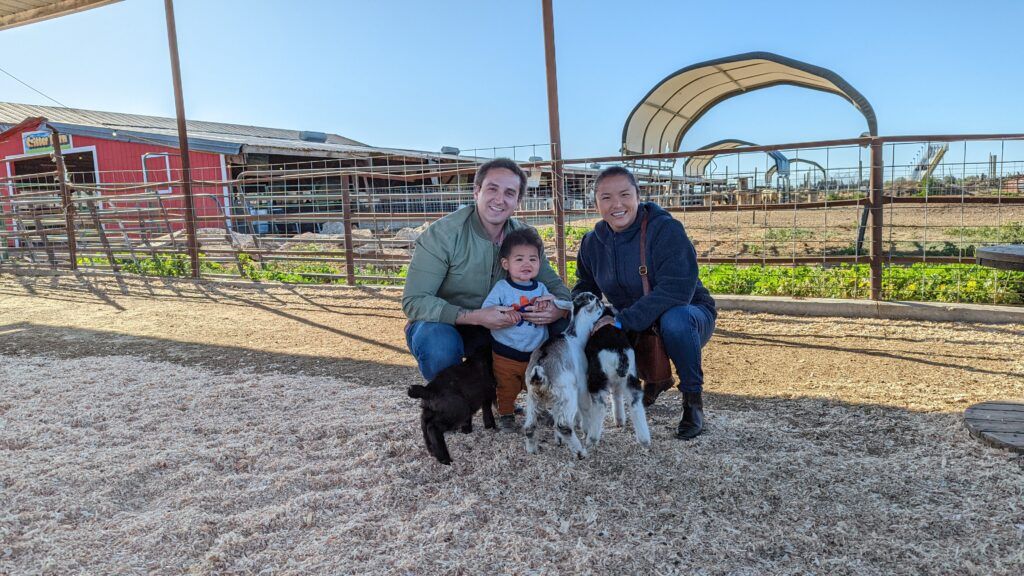 Are You Ready To Work Your Ass Off to Earn Your Lifestyle?
Are you tired of the daily grind? With a laptop and an internet connection I built a small website to generate income, and my life completely changed. Let me show you exactly how I've been doing it for more than 13 years.
The world is so fast-paced, bookworms also rarely have time to read the classic novel or book that spans 700 pages long. Hardly anyone wants to lug their current reading material around anymore either. Many instead turn to eBooks.
If we're a writer, there are huge plusses to publishing on the eBook platform. Here's the great thing about eBooks – we don't have to wait for a publisher to give the go ahead to publish our books. We can do it ourselves, the self-publishing route.
eBooks have simplified the world of publishing and really has become a handy platform for readers as well. After all, all we have to have is our favorite handheld device and our books or rather, eBooks, are at our fingertips wherever we go.
We also don't have to decide whether to put eBooks on our bookshelves to collect dust or worry about the hassle of trading them in or bringing them to a used book store when we're done because it's all digital.
As a writer, the idea of writing eBooks can be lucrative because millions of them sell each year, offering us a sizable portion of the publishing market and an easy way to produce them. All we have to do is write them.
And it doesn't matter if we write nonfiction, how-to's, romance, sci-fi, mysteries, philosophical books, or whatever. All genres seem to do very well in the eBook market.
More than $8 billion in sales are expected from eBooks next year alone. Any writer should find the prospect of being part of that market exciting and enticing.
How do I know if writing an eBook is right for me?
eBooks offer a unique opportunity to be a game-changer for serious writers. These days, blogs are going up in record time and often, writers think that's the way to go. If you want to take your writing a step beyond being a writer and become an author, eBooks are the way to go.
If you decide to go the self-employed and self-published route of eBooks, both are important to your potential success as an eBook author.
The reason why is because you'll need a platform to promote yourself as an eBook author and also to promote your work.
What could I write about?
That depends on your niches and expertise. If you have a blog or start one, your blog posts are a good place to start. You can take the ones that all fit together, edit them, and form an eBook with them.
Or, if you have had an idea stirring around in your mind for the next best-selling work of fiction, what are you waiting for? eBooks have made it easier than ever to be published.
Or, perhaps you have expertise in a certain area, that's another good place to start. The point is there are literally thousands or even maybe, millions of things you could write. You just have to figure out what kind of author or writer you are.
Self-publish or freelance?
There are advantages to both. There are many opportunities on freelance sites, such as Upwork, Freelancer, and others that advertise for eBook writers. The advantage is that you often don't have to worry about 100% of the responsibility of the project. Usually, they will have someone else to do the formatting and other things, such as marketing the eBook.
The disadvantages are that sometimes freelancing jobs are ghostwriting jobs, that is they won't be credited in your name. So, you may write an eBook or several of them where you don't get credit or have your name on the covers. And every author wants to see their name in print.
Another disadvantage is that if it becomes a successful eBook, you only get the amount you contractually agreed to, and often it's not very much. But, sometimes you can get steady work in this way, with the subjects and titles already provided to you and all you have to do is the research.
The advantages to self-publishing are that you are in absolute control. In essence, you are self-employed and in business for yourself. No one controls your destiny but you. If your eBook is successful, you reap the financial rewards from it.
The downside is that you have to handle your own marketing to get your book out there. It can be hard work that you'll have to be vigilant about to make sales. But, then again, the sales remain yours.
If you put an eBook out there that is highly successful, big-name publishers might take notice. That's what happened to 50 Shades of Grey author, E.L. James.
RECAP – Market for eBooks
Upwork
Upwork always has clients looking for eBook writers. Generally, they will provide the subject, the outline, number of pages, etc. Sometimes they will provide the general content, but want a polished writer to make it marketable.
I've seen most of the jobs posted paying between $75 and $250. In most cases, these are freelance ghostwriting positions, meaning they will not give you credit for your writing.
Some things you'll want to consider before choosing to put in a proposal is the length of the book, how much material they provide and how much research, in turn, you will have to do, and how much time it will take you.
One misconception about Upwork is that people often think they have to bid within the proposed budget. While many people offer a lower proposal to up their chances of acceptance of a job, many also choose to propose a higher amount if they feel the budget falls short of the amount of time they will spend on the project.
Freelancer
Freelancer works much the same way as Upwork, but rather than proposals, you bid on the contracts you want.
The reviews I've seen haven't been as kind for Freelancer as they are with Upwork, but I still think it's a platform worth investigating.
You'll want to keep in mind some of the same things I pointed out as with Upwork, such as the length and time of the project.
Self-employment/Self-Publishing
In my view, once you've got a little experience under your belt, this is the way to go. You can self-publish and market your eBook through Amazon's Kindle Direct Publishing. They do charge you a commission on your sales, but it's worth it to be on a platform that has nearly 90 million potential eBook readers.
It's also encouraging to know that 38% of sales each day on Amazon's Kindle goes to self-published authors.
These are the steps to self-publishing on Amazon's Kindle:
Write your eBook.
Upload your eBook.
Market and sell your eBook.
It's that simple. Well, in theory. They take care of the formatting. Marketing is probably the hardest part. Even then, it's not as hard as it sounds. To enhance your chances of success, you'll want to promote your eBook through various channels. Let's look at some of them:
Turn your social networking into an advertising blitz. Your Facebook and Twitter accounts can help you to establish a presence as an eBook author.
Start your own website/blog. And link it back to your Facebook and Twitter sites and vice versa. Then link it all back to your Amazon eBook page.
Entice your readers with a sample chapter from your eBook. Then, they'll want to know the rest of the story.
The best thing about self-publishing is that you don't have to deal with rejections from publishers and wait to hear from them to decide if they are interested enough to publish your eBook. You can do it yourself. 700,000 other eBook authors are doing it the world over, so why not you?
If your first book gets mediocre or low sales, don't fret. Hardly any author or eBook writer scores with the first book. The key is to consistently put your name out there and don't give up!
Final thoughts
If you are about writing eBooks, it can be done. All you have to do is produce great content and you're on your way. You can either get a job writing eBooks as a freelancer or take it a step further and self-publish. Either way, the choice is yours. You could also make money promoting other people's ebooks through affiliate marketing, alongside other relevant products and make a full time income involved in the industry, and without needing to become a successful writer 😉
As a writer, you have an in-demand talent that can be used to earn you TONS of money online. You can earn money freelance writing, for sure, but it's still just trading dollars for hours. Personally, I recommend starting your own website! Information is the currency of the internet, so why not leverage your talents to build yourself a serious online income! Learn how to create your own blog-style website and make money through advertising.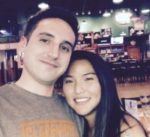 Nathaniell
What's up ladies and dudes! Great to finally meet you, and I hope you enjoyed this post. My name is Nathaniell and I'm the owner of One More Cup of Coffee. I started my first online business in 2010 promoting computer software and now I help newbies start their own businesses. Sign up for my #1 recommended training course and learn how to start your business for FREE!