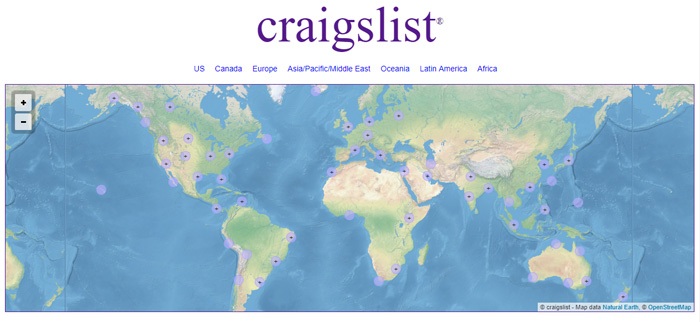 Note: This article was written by a guest writer here on One More Cup!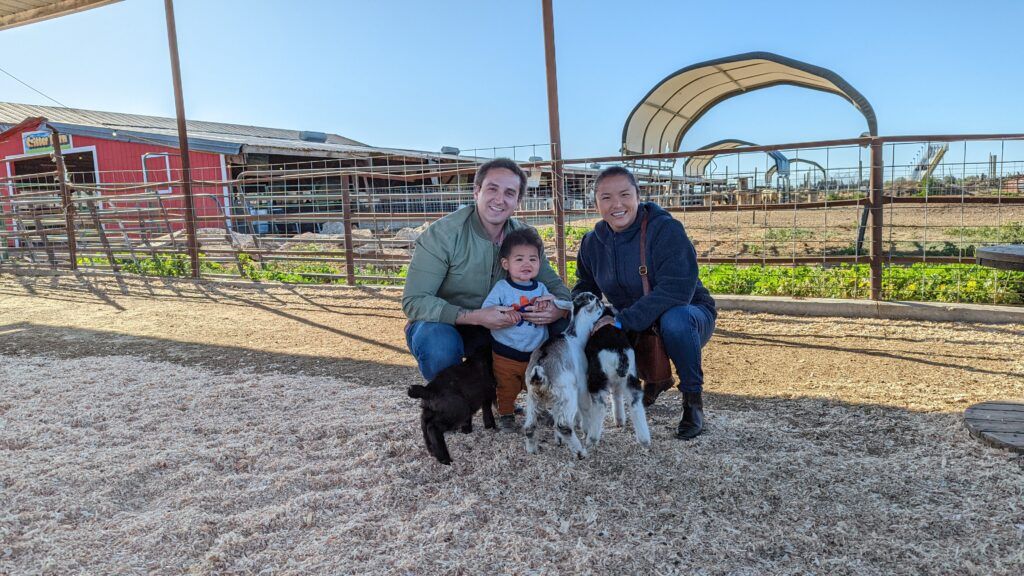 Are You Ready To Work Your Ass Off to Earn Your Lifestyle?
Are you tired of the daily grind? With a laptop and an internet connection I built a small website to generate income, and my life completely changed. Let me show you exactly how I've been doing it for more than 13 years.
Lately, it seems like a lot of people are talking about CL because of the recent 'crackdown' on the personals section (Yes, as it turns out, CL dating is no longer a thing).
But ever since the site was first launched, it has been a hub for commerce between private buyers and sellers—and today, we are going to talk about that. Can you really make money selling things on Craigslist?
I have recently had an experience that taught me 'yes,' though I will admit that I had to learn about it first. Here's the story.
Why I Decided To Make Money Selling Things On Craigslist
I am actually not a 'career Craigslist seller.' There are people out there who sell stuff on Craigslist full-time, often picking it up at garage sales or at the flea market before selling it on CL for a profit. Some people have also made some serious money getting stuff cheap (or for free!) on CL and flipping it.
But my reasons for using Craigslist were a little bit different. I recently moved to a new city, and ended up moving out of a rather large 3-bedroom house with a 1-car garage into a rather small 2-bedroom apartment with 2 small parking spaces. Needless to say, I needed to downsize.
So I rented a storage unit, moved my stuff, and put everything that didn't end up going in my apartment into storage. The next step? Well, I wanted to get rid of the storage unit!
I am kind of a minimalist as well, so the idea of having a bunch of random stuff around that I wasn't going to be using really didn't appeal to me. I also didn't want to be constantly spending money on a storage unit.
What Did I Have To Sell?
I decided pretty quickly that I was going to try to move everything through Craigslist—but I did not anticipate how much work it would be. But first, let's talk about what all I had to sell. I had…
Some sporting goods/hunting gear
Some carpentry tools
Some music gear, left over from when I used to play in a band, run sound, and DJ
Some other odds and ends (A bicycle, an air compressor, an old-fashioned bowl sink I never installed, etc.)
So yeah. I had all of this stuff, but wanted to sell it and make a bit of extra cash at the same time. I looked into pawning some of it, but truth be told, the amount of money you get for selling things to pawn shops tends to be pretty low.
I did actually end up selling a couple of things to a local pawn shop, because they offered me pretty good money for a few of my more expensive tools… But aside from that, it was almost a waste of time to even bother with pawn shops.
So I firmly decided that Craigslist was the way to go for everything else.
But first, I had to list everything.
Listing My Stuff On Craigslist
This was actually the hardest part. Using my smartphone, I started moving my stuff into my apartment and taking pictures of it. I wanted to get it all out of the storage unit as fast as possible, so as I listed it, I just kept it in a corner of my living room until it sold.
This also allowed me to get nicer pictures of the stuff, as I had pretty nice white walls and light carpet in my apartment.
So this is basically what I did. I took pictures of everything using my smartphone, and then wrote out the listings on my laptop (posting listings from your phone is kind of a hassle), and waited.
My First Listing
This was my first listing, and it sold within the first few hours. I learned a lot from this post.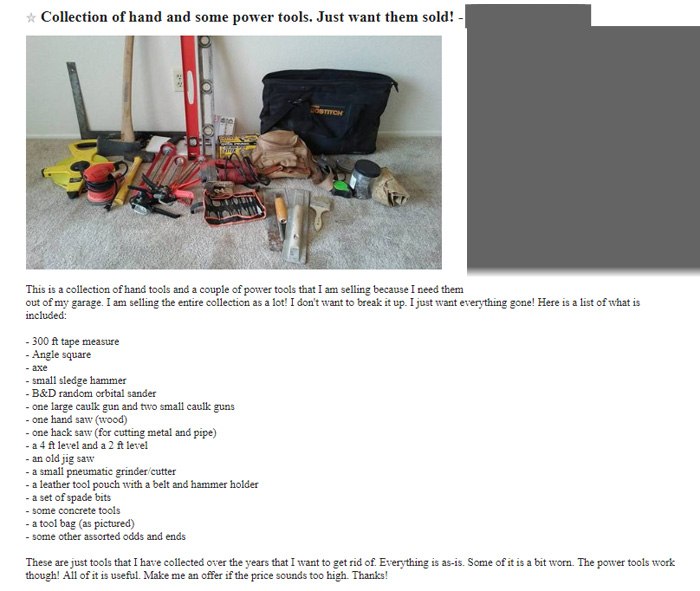 You will probably notice how "chill" I sound about posting this stuff. I was trying hard to avoid sounding like a swindler, and to be honest, I was a bit timid about asking too much. I priced the lot super low, and it sold so fast! It sold literally within the first few hours.
I think I took a good picture in this listing, and I think I did a pretty good job on the description. But I also think I just priced it too low. It is blocked out on the photo, but I priced this lot of tools at just $25.
I could probably have made $40 easy on this lot, or maybe even more. I could certainly have sold it for $35 and still sold it fast. But I did learn from this. I learned that it might be better to price things a bit on the high side, and then slowly bring them down until they sell.
Dealing With Customers
I quickly began to realize how difficult people on CL could be. When I posted listings, I did not include my phone number. I simply used to Craigslist email relay system, and I was pretty happy with that. But I started to see a trend develop that really drove me crazy.
Here is an example the type of customer that started to cause me problems.
Customer: I want this, but I am working right now. I get off work at 4. I can go to the bank and then meet you at 5. My phone number is blah-blah-blah. Text me the address. Can you hold it for me?
At first, being the naïve, nice guy that I was, I said yes. I didn't text my address right away, but I did text to exchange numbers, and generally believed he was going to follow through.
Well, over the next few hours, I got like 5 other emails… some of them ready right now to give me money and pick the stuff up. But I had already told this guy I would hold it.
Then, when 5 pm came along, after he had not returned my follow-up text, and I never heard from him again, I realized that I had been duped. I'm not sure what happened, but he never responded or showed up to pick up the stuff.
And that was when I started to alter my postings to account for this. Take a look at this posting I did a day or two later.
As you can see, I was starting to wise-up a little bit. I included this little message at the end.
Cash only. First meet, first serve. As is. Thanks!
This, I felt, let people know that I was going to sell the item, for cash only (I suggest not taking checks. How do you know they aren't bad?), to the first person who could meet me. Also, I started including 'As Is,' just to cover myself in case someone tried to come back and say something didn't work, etc.
So yeah. I felt like this really helped me to deal with customers better. I still got asked to hold items, but I now just said 'no holds, I give it to the first person who can pick it up.' And this worked a lot better.
My Most Important Tips For Selling Things On Craigslist
Here is a summary of the main tips that I would give someone who wants to sell stuff on Craigslist.
Clean your items before you list them. Make them look as clean and as shiny as possible. This really does make a difference!
Make sure it works first, so that you can post that it works with confidence. Buyers care about this!
Post a good photo. Make sure it's clear, has good color and quality lighting, and that customers can see vital parts of the product. If possible, include more than one photo. This really helps.
Write a detailed listing. Describe the item, and be honest—but also try to sell it. I found pretty good results when I made people understand that I wasn't just 'dumping' items, but was downsizing. This, I think, makes customers know that the stuff probably works well and isn't being sold because it's junk.
Research prices. Don't sell stuff too cheaply! The lower you price it, the faster it will sell—but you may be surprised at what you can make if you have a little bit of patience. Research the same product online and see what it is selling for on Ebay. Then, post it for $5 more than that, and wait. If it doesn't sell in three days, lower the price by $5 and update the listing. Repeat this process until you hit your bottom dollar or you sell it.
I recommend not taking checks. Cash is king!
Make sure your listing has no typos.
Things sell better Friday through Sunday. Don't be discouraged if you don't sell things as quickly Monday through Thursday. In the U.S., most people get paid on Friday. So to be super honest, timing your stuff to hit the listings as the top post at about 3-4 pm on Friday afternoon is a pretty golden spot to plan your post!
Sometimes, things just don't sell very well. There will be times when you will have no choice but to keep listing an item, or to price it low enough that you take a hit. If this happens, try using Facebook Marketplace and some other sale apps to get more attention for the item. This is more work, but sometimes Craigslist doesn't move certain types of items as well as Facebook Marketplace or Ebay.
So yeah. These are my main tips for making money on Craigslist. I hope this helps! You can definitely make good money on CL, but it does take work.
The most frustrating part was dealing with the people involved. I actually really ended up making some sweet cash by the time I sold all of my stuff though, so it was well worth the time and effort for me!
Our Final Opinion About Craigslist
Should you try to make some extra money by selling stuff on CL?
There are a lot of ways to make money online. Some are good, some not, but ALL of them are still just trading hours for dollars.
Starting your own affiliate website really is the best way to build passive income and "make money while you sleep". Affiliate websites earn income in every timezone, and can be instantly accessed by billions of smartphones across the globe!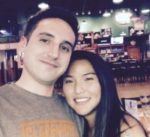 Nathaniell
What's up ladies and dudes! Great to finally meet you, and I hope you enjoyed this post. My name is Nathaniell and I'm the owner of One More Cup of Coffee. I started my first online business in 2010 promoting computer software and now I help newbies start their own businesses. Sign up for my #1 recommended training course and learn how to start your business for FREE!