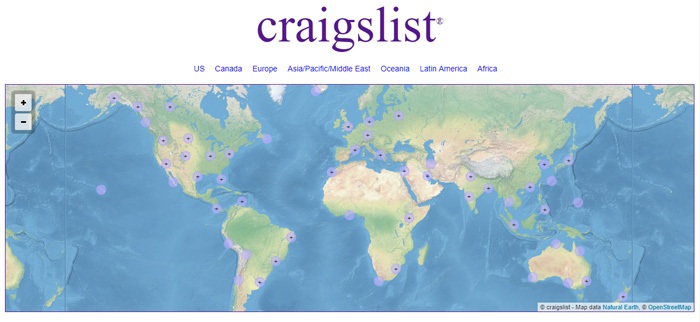 Protecting yourself is one of the most important things that you can do online. There are many different scams out there, including ones that take place on Craigslist. Some of the Craigslist scams are extremely obvious, but others are not.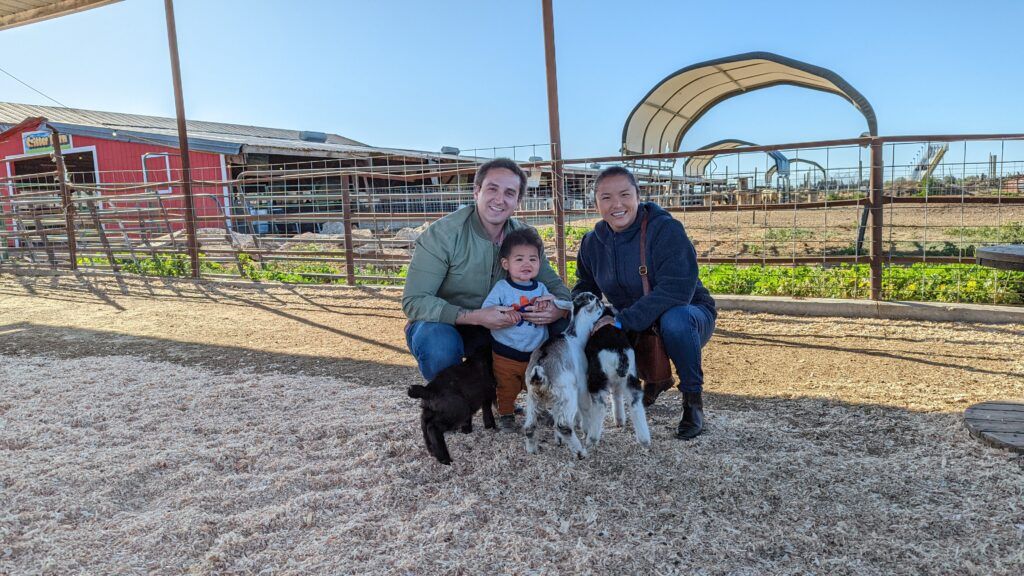 Are You Ready To Work Your Ass Off to Earn Your Lifestyle?
Are you tired of the daily grind? With a laptop and an internet connection I built a small website to generate income, and my life completely changed. Let me show you exactly how I've been doing it for more than 13 years.
I was almost the victim of a Craigslist scam myself. I returned from China in 2012 and needed a truck. I found a "great deal" (the first sign of a scam). It was a widow selling a truck that used to belong to her fiancé before he died overseas in the military. She "just wanted to get rid of it quickly" and was selling it below book value.
The trouble was, she was in a Midwestern state, and I was in California. She was going to ship it to me for free, have me test drive it, and I could send it back if I didn't like it. Luckily, my too good to be true spidey-sense kicked in, and I looked up those parameters in Google. Yup, it was a common scam.
In fact, scammers are much more intelligent than we give them credit for. They develop complex strategies to fool people online, tweaking them when the scam becomes well-known. This means that you should always proceed with caution, even if you're normally good at spotting problems. I never leave to a Craigslist meeting without going with another person or at least telling someone where I'm going.
To help you along, this list features the current scams that are taking place on Craigslist, along with patterns to watch out for.
Product-Focused Scams
1. Fake Tickets
Craigslist might seem like the perfect place to get cheap tickets, especially to events that have sold out. While some ticket scalpers do sell on the platform, many of the sales come from scam artists instead. Scammers will often sell fake tickets to various events.
Don't assume that you can tell whether a ticket is real or not either. Some scammers have become very good at making fake tickets, even including security features like watermarks. If you're getting the ticket mailed to you, there's the chance that they send something entirely different than what you paid for.
This doesn't just apply to event tickets either. Some scammers even sell airline tickets through Craigslist. In this case, the ticket itself is typically real, but the scammer has canceled it, making the ticket worthless. Victims normally find this out when they're at the airport, which is a horrible situation.
No matter how much you want the tickets, avoid Craigslist and focus on reliable sites instead. With Craigslist, the risk is simply too high.

2. Counterfeit Products
The same pattern applies with other types of products too. Many of the products on Craigslist aren't what they seem to be. This is particularly true for items that are commonly counterfeited. For example, a brand name handbag might end up being a cheap knock-off. A cheap DVD may prove to be a pirated version rather than the real deal.
If you're meeting in person, then you have the chance to inspect the product before making a purchase. Just be careful. Anyone willing to mislead you in the initial listing may be problematic in person as well.

3. Misrepresented Products
Another issue is when sellers promote the item as being much better than it is. This is particularly common for vehicles. Even an in-person inspection mightn't show up all the problems. For example, you could purchase a car through Craigslist, just to find that it has hidden rust problems or that it isn't even safe to drive.
This means you need to be particularly careful of sales where the quality of the item is hard to judge. In the case of a vehicle, you might be able to bring a mechanic friend with you to reduce the risk of problems.
The scam extends to any sales where the product is going to be shipped to you. Sellers are very good at carefully choosing which photos to post. This particular issue isn't just limited to scammers either. Many legitimate sellers will slightly misrepresent products, especially if they need the money. This means that you should always check carefully, even if the seller appears trustworthy.

4. The Sealed Box
Inspecting products is always important, even if the item appears to be in a sealed and shrink-wrapped box. In one current scam, Craigslist sellers are simply selling a weighted box that they have rewrapped. The box looks like it has been factory sealed, so buyers often won't check what's inside. The seller may also give plenty of reasons for why they don't want to open the box.
For that matter, a sealed box should raise your suspicions. People do sometimes buy items, never open them and resell them for whatever reason, but the practice isn't common. Most legitimate sellers will have at least opened the box.
Payment Scams
5. Trusted Payment Scam
Another trick is when scammers send you a fake email as confirmation of payment. This might mean that you get an email that seems to be from PayPal saying that the money was deposited. Despite the email, the scammer hasn't paid you at all. The approach can be convincing, as the scammers rely on trusted payment methods.
This scam has various goals. The simplest is to convince you to mail the item to the buyer before payment. It may also be a phishing email, where the scammer is trying to obtain your login details. They could also be trying to get money from you directly. For example, some emails state that the payment is 'on hold' until you complete a certain action.
Checking whether you've been paid is simple. Just log into your PayPal account as you normally would (don't click on any links in the email). If there are no funds present, then the email you received was fake.

6. Odd Payment Methods
Many Craigslist scams take advantage of unusual payment methods. Cash is the best way to accept payment, especially if you're meeting in person anyway. That way the product and money change hands at the same time.
If cash isn't viable, PayPal is a good technique or another recognized payment service. This type of approach means that you'll often be protected by the terms and conditions of the company. If things go wrong, you may have some way of getting money back.
A cashier's check can sometimes be viable too, but only if you go with the other person to see it issued. Otherwise, there's a risk that you'll get a fake. Wire transfer payments are almost certainly a scam. Always remember that a bank might process the check and give you the money even if it is fake. It takes time for them to identify the check as being problematic. By the time they do, you may have already sent the item.

7. 'Only Secure Payment Methods'
Some scammers take advantage of concerns about cashier's checks and wire transfer. They do this by offering payment through secure channels only. You often won't see this style in the listing itself, but it is common when you're interacting with the buyer or seller.
One example is when the seller says that they are affiliated with eBay and that they have a purchase protection account. The seller then typically wants personal information from you, including your name and address, so that they can begin the deal.
With scams like this, the seller isn't associated with eBay at all. If they were, they'd be able to direct you to the eBay listing for the item. Instead, they are normally using a fake service. This may look and feel like eBay. If you fall for the scam, you might end up sending money for a product that you'll never receive. You could also be logging in to a fake eBay page and giving away your login details.

8. Use Of An Escrow Service
Promotion of an escrow service is another sure sign of a scam. This pattern is most common with remote sellers, particularly ones who claim that they're from the United States but are currently traveling.
An escrow service can sound like a good way to keep everyone safe, but most such online services are scams. Even if the service they suggest appears genuine, it's best to avoid escrow altogether. Scammers can create fake versions of legitimate escrow sites and steal your information. Craigslist is designed for local buying and selling, there shouldn't be any need for relying on questionable third-party services.

9. Partial Payment Scam
This type of scam targets sellers. The buyer offers partial payment before the good or service is delivered and the rest after. The idea can seem reasonable, as this does act as a method of protecting the buyer. Some legitimate buyers will even use this approach.
Even if the buyer seems trustworthy, don't fall for the scam. Once they have the item, they have no reason to pay you the rest of the money. The only time that you should accept partial payment is when you have some way of ensuring that you're going to get the rest of the money. Even then, be cautious. The scammer might have a way around whatever technique you have in mind.

10. The Buyer Pays More
Some scams occur when the buyer says that they've paid more than the asking price. This often happens when people pay you via check and they ask you to wire them the difference. In many cases, they'll choose the amounts so that you end up with a little extra. The pattern is seen for many types of listings, including product-based posts and rentals.
This scam catches people out, as fake checks can clear and the bank may give you the money. When the bank finds out that the check is fraudulent, you're on the hook for the balance. This normally happens after you've sent the money to the scammer. In fact, one lady was threatened with federal prison time and even had to repay the money she deposited even though she wasn't the originator of the same (she just cashed the check).
The pattern is also an easy way to spot a scammer. Few real buyers would randomly pay more money, not even by accident. Most would try to haggle the price down instead.

11. Paying Movers
Another version of the previous scam is where the buyer sends you extra money to pay for movers. This is often seen when you're selling furniture or large items on Craigslist. You will typically get a text message or an email from the apparent buyer (scammers don't like talking on the phone) saying that they're sending a check for the purchase price and to cover the price of movers.
You're then asked to pay the movers using the funds that the buyer provided. Of course, the certified check is a fake, so you lose that money, along with the item that you were selling.
Employment Scams
12. Fake Jobs
Many companies list jobs on Craigslist and individuals might create listings for services that they need. Among these legitimate opportunities are many fake ones. Some are obvious scams, including those that sound too good to be true and often include poor spelling and grammar.
Others are much more difficult to spot. For example, envelope stuffing scams are often promoted through Craigslist. These approaches never work as they seem and can end up costing you money.
Some job listings might promote ways to earn money, rather than legitimate jobs. This includes posts that ultimately lead you to an MLM opportunity, survey sites or information about making money online. If you want to make money in any of these ways, it's better to research them yourself and find the best approaches. It's never a good idea to trust someone who is prepared to mislead you on Craigslist.
In some cases, the listings are more concerning still. This includes jobs where you are meant to act as an intermediate. The role might involve accepting payments and wiring the funds or receiving packages and sending them somewhere else. The idea might sound risk-free, but you would typically end up involved in fraud. Alternatively, the role might be completely different than it sounds.
With so many styles, fake jobs can be tricky to spot. One key indication is if the job sounds too good to be true. This includes any role that pays well, lets you work from home and doesn't require experience. No job in a real company is ever going to work like that.

13. Nanny And Babysitting Jobs
A particularly problematic scam involves listings that offer the chance to be a nanny or a babysitter. This can seem like a real job at first, especially as the pay is often reasonable for the position.
Once people are 'hired' for the position, they're generally sent money and instructions. The money comes in the form of a check and the 'employee' is meant to cash it and then use the funds for various things. The key aspect is that some of the money will go to another person, such as someone who is apparently a landlord for where the scammer plans to move to.
The other person is involved in the process (or is simply the scammer themselves), so you're basically just giving money away. Scams like this can be convincing, as you're not paying out of your own money. The problem is that the initial check was fake. When it bounces, you're responsible for making up the money. This leaves you out of pocket and the scammer is nowhere to be found.
You'll sometimes see this technique with other types of jobs, but it is particularly common for nanny and babysitting roles. This seems to be partly because the claims almost sound believable. Additionally, the roles don't tend to involve significant experience or qualifications. This allows the scammer to target younger and more inexperienced job seekers, who are often easier to con.

14. Work For A Fee
A variation on the fake jobs concept is when listings charge you a fee for a chance at the job. The phrasing might suggest that this is for a background check or an application fee. This style is almost always a scam. While some legitimate companies do charge application fees, they don't typically advertise on Craigslist.
The payment requirement won't always be mentioned on Craigslist either. The initial advertisement might sound genuine, which helps it remain on Craigslist longer. When you do contact the person behind the listing, you're often sent to a website that provides more details, including information about paying a fee.
Rental Scams
15. The Popular Rental Scam
This type of scam involves a highly desirable rental opportunity. Perhaps it's an apartment in an ideal location at a perfect price, or maybe it is a house that looks amazing and has everything you might want. Because the property seems like such a good deal, potential renters are willing to go above and beyond to secure their chance to rent.
The scammer is often able to collect deposits and fees from many different people, then never let the apartment to any of them. In many cases, the scammer isn't a landlord at all and the property images are sourced from the internet.
A variation on this is where the person who posted the listing claims to be a middleman, perhaps doing a favor for the landlord. The scam progresses much the same way. Potential renters never interact with the real landlord. The landlord won't even know about the scam and may not be renting out the property to begin with.

16. Holiday Rentals
This scam follows a similar idea as the previous one, where the scammer is trying to rent out a property that they don't own. The difference is that here they're renting out houses for short-term stays, such as over a holiday weekend. The scammer will often ask for a deposit up-front to secure the rental. They may even ask for the entire fee.
Scammers also make use of details from legitimate rental listings to make their version feel legitimate. Some of the time the property they're listing is genuinely available for holiday rentals, just not through the scammer. The pattern is becoming especially common due to the popularity of vacation rentals and booking online.
Phishing Scams
17. Fake Craigslist Sites
It's important to make sure you're actually on Craigslist when you're looking at listings. The web address is https://www.craigslist.org or a location-specific variation like https//detroit.craigslist.org. If the URL doesn't match, then you're on an entirely different website.
This is really important, as fake sites can be used to obtain your login credentials or to open you up to other scams. If you're at all uncertain, leave the site. You can always do a Google search for Craigslist instead to be sure that you end up in the right place.

18. Scam Emails
Many Craigslist scams don't occur on Craigslist itself. Users often find that they get scam emails instead, especially when they have their contact information listed on a post of their own.
There are many different forms of scam emails. Some will follow the same patterns as the scams in this list, others will be completely different. Scams tend to change over time, as scammers learn what works the best.
You'll sometimes find that the emails don't look like scams at first glance. One example is where you're emailed about a potential job opportunity. The scammer might not ask for anything in that initial email. Once you reply and start engaging with the scammer, they will try to manipulate you.

19. Dating Phishing Scam
Another phishing approach turns up in the personal ad section of Craigslist. When users try to connect with someone that they're interested in, they get sent to a verification site.
The sites often look like an extension of Craigslist. In other cases, they may look like something else trustworthy. Either way, the goal is to get personal information from you.

20. VIN Vehicle Checks
This is a relatively new scam and targets people who are selling vehicles on Craigslist. The scammer claims that they are willing to buy the vehicle at a good price, as long as you order a VIN report. They specify a single site to get the report from, one that is cheaper than most other options.
Sellers often fall for the scam, as the request seems reasonable and the report is relatively inexpensive (typically $15 or less). The sale never materializes, so the seller loses out. The scam isn't just the price that you pay to get the report. Instead, you're often being sent to a site that will steal your credit card information too. That's a serious problem.

21. Re-Scamming
This scam is frustratingly clever. Scam artists target people who have already been scammed once. They approach you and claim to be a representative of some federal government, one who has successfully caught the person who scammed you.
They then state that they want to pay restitution to you and the other people who were scammed. To get the promised money, you need to provide personal details, which can then be used for identity theft. In many cases, the person behind this scam is the same as from the original one.
Other Scams And Scam Approaches
22. The Person Won't Meet Face-to-Face
Craigslist is designed for local sales, that's the whole point. When someone isn't local to your area or won't meet you in person, this is a good sign of a scam. This is true regardless of whether you're a buyer or a seller.
The other person won't always be a scammer, of course. While Craigslist is designed for local interaction, many people use it to target a wider audience, especially if their item is somewhat unusual. Meeting in person can also be a little silly if
You'll need to use your own judgment to decide whether the other person is legitimate. If nothing else, an unwillingness to meet in person is an indication that you should be wary and take extra precautions.

23. 'Verified by Craigslist'
You'll also find scammers using language that makes it sound like Craigslist supports them in some way. This includes terms like verified, certified or guaranteed. You might also see phrases like 'Craigslist Buyer Protection".
Language like this is a sure sign of a scam. Craigslist doesn't verify listings, that's partly why so many scammers use it. There certainly aren't any protection services or guarantees.

24. Strange Requests
For that matter, any weird request is an indication of a scam. One example is where the person you're interacting with lives in one state and wants the item shipped to an entirely different location. The term 'shipping agent' is sometimes used in this type of scam.
There are few legitimate situations where that process makes sense. Even if the buyer is genuine, it's not worth the risk. Ship to their location only or, better yet, avoid them entirely.

25. Playing On Emotions
Many scam artists will try to mess with your emotions. This is particularly common when they email you, although listings on the site can do this too. To do this, scammers will often provide more information than makes sense. For example, a used car listing might contain details about how the owner needs to sell the car because they need money for surgery or because they were recently divorced.
In a similar way, one job offer that was doing the rounds talked about how the writer needed a babysitter for their child. The email provided details about the child and the mother's situation. There's no way a real person would provide that much sensitive information in an email to a complete stranger.
Techniques like this can make you feel sorry for the scammer, which makes you more vulnerable. A good test is to think about whether a real person would provide the information.

26. Dating Scams
The personal section of Craigslist also means that you can run into classic dating scams. This type of scam can be fairly involved, where the scammer focuses on developing a romantic relationship that leads to requests for money and/or personal information.
Communication is typically done through social media or emails. The scammer will often claim to be away from the United States, perhaps because they're traveling for work or something similar.
This type of scam seems to be less common on Craigslist than on sites like Facebook and Instagram. Even so, it's an important one to watch out for. Regardless of the information that someone provides, there will always be things that you don't know about the person you're interacting with.
Protecting Yourself From Scams
Craigslist simply provides a way for people to find and communicate with one another. Anywhere you can connect with people to buy and sell, such as eBay or Facebook, there will be opportunities to get ripped off.
The platform offers few protections, so you'll need to be extra careful about any interactions that you make. One important protection approach is to always meet in a public place and make sure there are other people present.
It's also important to read all communications carefully and look for signs of a scam. Common patterns include vague information, offers that sound too good to be true and unusual payment approaches. Poor spelling or grammar is also an indication of a scam. These patterns can occur for legitimate offers too, but even one red flag is an indication to proceed with caution.
You should also stick to your guns concerning payment and meeting people. This gives you the upper hand and helps ensure that you're not playing into someone's scam. Don't let your guard down, even if the person's request seems genuine. It's always best to be cautious, especially since Craigslist won't protect you.
Have you been scammed on Craigslist? Tell us your story in the comments.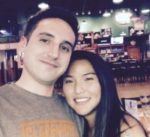 Nathaniell
What's up ladies and dudes! Great to finally meet you, and I hope you enjoyed this post. My name is Nathaniell and I'm the owner of One More Cup of Coffee. I started my first online business in 2010 promoting computer software and now I help newbies start their own businesses. Sign up for my #1 recommended training course and learn how to start your business for FREE!