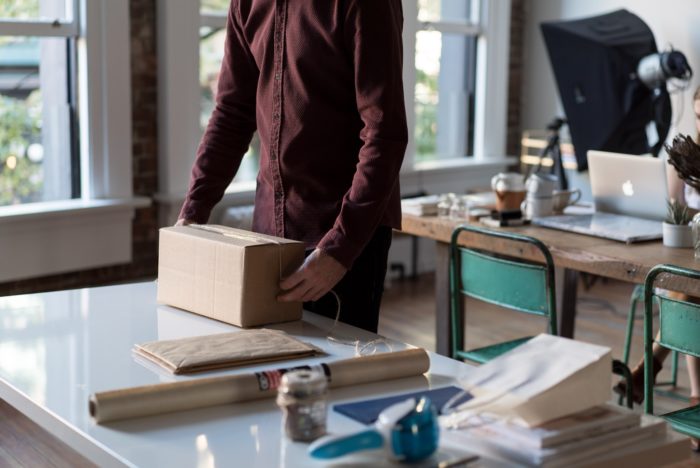 This is a side hustle that keeps coming back around. And while it may still be tough to beat the post office or FED-EX in a lot of cases, there is still a huge market for doing this gig yourself and making cash doing it. Can you really make money delivering packages? In this post I'm looking at the actual revenue potential of a couple package delivery companies you can join, but here's a full list of package delivery gigs you can check out to earn some side income.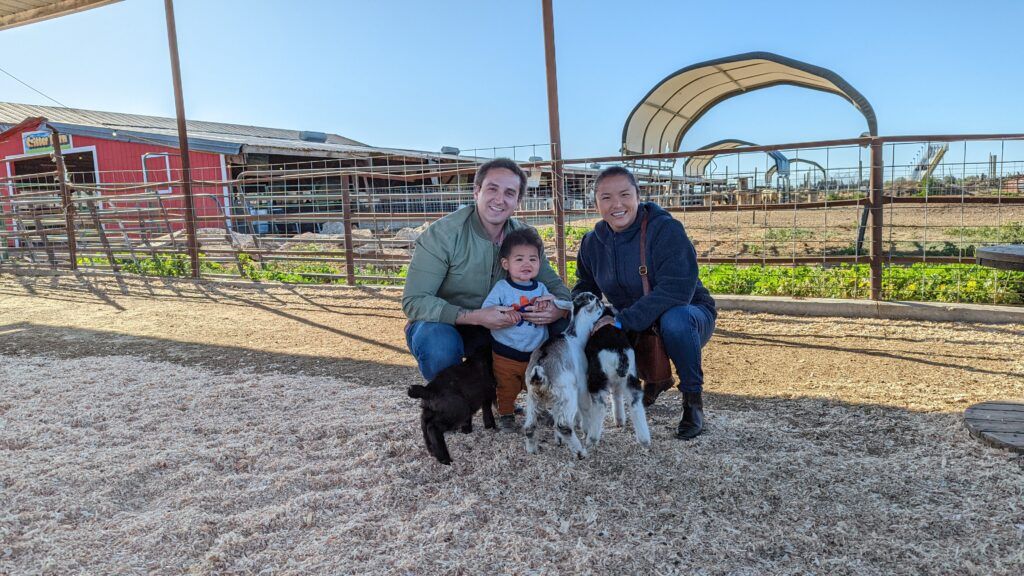 Are You Ready To Work Your Ass Off to Earn Your Lifestyle?
Are you tired of the daily grind? With a laptop and an internet connection I built a small website to generate income, and my life completely changed. Let me show you exactly how I've been doing it for more than 13 years.
Making Money Delivering Packages
Traditionally, this side-hustle (or gig) has been known as a courier service. And despite the fact that packages can easily be sent through the mail, it is actually a booming industry today!
Of course, you may need to be a bit flexible on exactly what types of packages you are interested in delivering… but let's talk about several ways that you can actually earn money at this side hustle today!
Burpy.com
With this website, you can become a vetted personal shopper, collect items for clients, deliver them, and get paid.
Most of the deliveries taking place over Burpy are in the grocery market, so this is more like a personal shopper gig than a package-delivery gig. But it still counts, because you have to collect the groceries and deliver them to your clients!
The main upside? If you work with Burpy, you can get a flexible schedule of either full or part-time work. You can also make up to $25 an hour.
The main downsides? Burpy.com isn't supported in every city.
TryCaviar.com
TryCaviar.com/Apply
Caviar Courier service hires couriers and pays them up to $25 an hour for each delivery.
Essentially, this is a technology platform that connects diners with local restaurants. In other words, you get paid to deliver food through this app!
Payouts are given through Cash App.
Main upsides? It is a flexible side-gig where you can basically work whenever you want.
Main downsides? They are currently only servicing a few more than a dozen metropolitan cities across the United States. So your city may not be included!
DDIWork.com
DDIWork.com/Drivers/
Delivery Drivers Inc. is an on-demand delivery service that pays drivers to pick up and deliver food from local restaurants to homes and businesses.
You need to be at least 18 years old in most cases to drive for them. You must also have a valid driver's license and auto insurance.
Main upsides? DDI actually offers quite a few perks to drivers. For example… they help to manage your weekly accounting, itemize your income expenses for you, administer weekly wire deposits into your bank account to pay you for your earnings, etc.
Main downsides? DDI takes a cut of your gross delivery fees as payment for using the platform. These fees range from 10% to 15%, depending on the market.
Postmates.com
This is, perhaps, one of the most well-known delivery services of all time!
Their motto is "Anything, anytime, anywhere. Postmate it."
They have an app for both iOS and Android, which you can download for free, that gives you virtually full access to everything they offer… including the ability to take delivery jobs.
There are no fees or time commitments, you get to keep 100% of what you earn on each delivery, you can earn on your own schedule, and you get your earnings deposited weekly for free.
The main upsides? There is actually a lot of business on this app.
The main downsides? The app is only available in major cities.
Flex.amazon.com
No list of delivery services would be complete without talking about Amazon Flex.
Amazon Flex basically gives you the ability to deliver packages for Amazon, in exchange for payment that will equal out to somewhere between $18-$25 an hour.
They offer flexible hours, give you the ability to be your own boss, and make the process of delivering packages pretty easy.
They are not available in every region, and you will need to pass a background check to qualify.
Main upsides? They give you the opportunity to deliver packages for not only Amazon.com, but also Prime Now, AmazonFresh, Store Orders, and Instant Offers.
Main downsides? Once again, you may not be able to find work on this hustle in every area. You are far more likely to make money and find jobs in this niche in well-populated metropolitan areas.
Deliv.co
Deliv.co/drivers/
Deliv is a same-day delivery service that partners with retailers like Best Buy, PetsMart, Walgreens, Office Depot, etc., to help local businesses deliver retail items to customers.
Basically, you let them know when you are available to do deliveries, and during those times they send tasks to your app.
This company offers a pretty flexible way to earn money, and they pay up to $22 an hour.
As far as requirements go, you need to be at least 18 years old, must have a car that is 1998 or newer, must have a smart phone with a data plan, and must be able to lift up to 50 pounds.
You must also be able to pass a background check.
Main upsides: The company pays well, gives you flexibility, and is available in 35 markets in the US.
Main downsides: They are only available in those 35 markets! So if you don't live within driving range of one of them, this company isn't going to help you much.
Doorman.co
Doorman.co/delivery-drivers/
Doorman is a website that will basically pay you to deliver packages. They also claim to give you more freedom and flexibility than rideshare companies!
With this company, you can…
Be your own boss
Earn as much as you want
Get paid consistently every week via direct deposit
Make steady, guaranteed hourly rates
The requirements? You must have a smartphone. You must have a large vehicle (or a bike in NYC).
You must have car insurance. You must also have a clean driving record.
Main upsides? The company seems to be growing in the eCommerce space in several larger cities, which means that there may be quite a lot of business!
Main downsides? They only seem to be operating in San Francisco, Chicago, and New York City at the moment!
Things To Consider When Delivering Packages As A Side Hustle
One common theme that you may have noticed here is that a lot of these services are unavailable in more rural areas.
Therefore… if you don't happen to be living in a metropolitan area, your opportunities for package delivery gigs are probably going to slim down a lot.
If you live in the middle of nowhere, in a very small town, or in a place that isn't large enough to be considered a 'major city,' then there is actually a good chance that you are going to have trouble finding ways to make this side hustle work.
Granted, you can deliver groceries from pretty much wherever you are. But as far as package delivery is concerned, the majority of this business happens in the major metropolitan cities.
Basic Requirements
Another thing that you may have noticed is that a lot of these side hustles require a vehicle. This isn't really that surprising, and you will find that many of the best package delivery businesses operate this way.
In some cases, you can use a bicycle or a scooter to deliver. But in the vast majority of circumstances, you are going to need a car. And in some cases, you may need a larger vehicle, like an SUV or a truck. Your vehicle may also be required to be no older than a certain amount of years to qualify.
A valid driver's license, insurance, a clean driving record, a smart phone, and being able to pass a background test are also pretty important factors that you will probably need to have sorted out if you really want to make money doing this.
My Personal Feelings About Delivering Packages As A Side Hustle
There are a lot of great upsides and downsides to this side hustle. Let's go over some of the most important details.
Upsides
Profitable
You work on your own terms
Plenty of different apps and companies to choose from
It is pretty easy to find work in larger cities
Downsides
This side gig is not available everywhere
If you don't have a car, you are going to be pretty limited in where you can work
Since most of these gigs are freelance gigs, there is no guarantee that you will stay busy 100% of the time
At the end of the day, I think that this side hustle would be perfect for people who want to make some extra cash on their own terms while driving around delivering things. I am not sure that I would try to deliver packages for extra money on a full-time basis… but I do feel like this could be an awesome option for people who want to freelance, meet new people, have new experiences every day, and enjoy driving around.
If you don't enjoy delivery work, this is obviously not going to be the perfect side hustle for you!
But if you don't mind driving around, seeing new places, and delivering… then you can easily make $20 an hour or more with this hustle!
Our Final Opinion Of Delivering Packages
Should you try to deliver some packages and make some extra money with this side-gig?
There are a lot of ways to make money online. Some are good, some not, but ALL of them are still just trading hours for dollars.
Starting your own affiliate website really is the best way to build passive income and "make money while you sleep". Affiliate websites earn income in every timezone, and can be instantly accessed by billions of smartphones across the globe!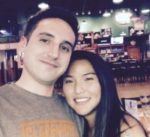 Nathaniell
What's up ladies and dudes! Great to finally meet you, and I hope you enjoyed this post. My name is Nathaniell and I'm the owner of One More Cup of Coffee. I started my first online business in 2010 promoting computer software and now I help newbies start their own businesses. Sign up for my #1 recommended training course and learn how to start your business for FREE!