If you live in a decently populated area, then you've probably heard of takeout delivery services like Uber Eats and Grubhub. While these are the most popular apps that pay you to deliver takeout, they are by no means the only way to do it. But can you really make money delivering takeout?
People are always going to want fast food. The demand for quick, easy eats isn't slowing down anytime soon. Between busy schedules, school, work, families, and everything else, getting fast food delivered to your door can be a huge help.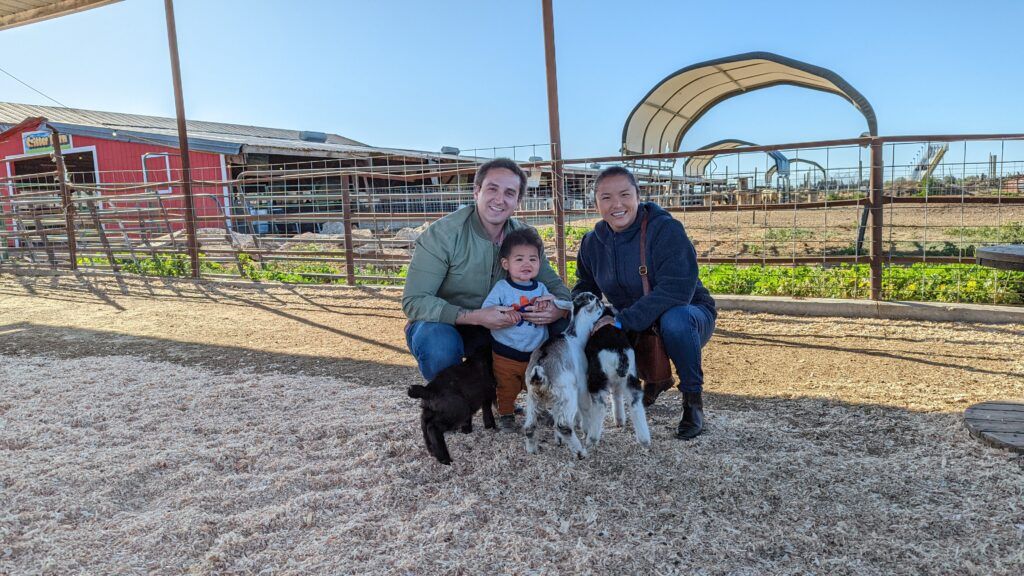 Are You Ready To Work Your Ass Off to Earn Your Lifestyle?
Are you tired of the daily grind? With a laptop and an internet connection I built a small website to generate income, and my life completely changed. Let me show you exactly how I've been doing it for more than 13 years.
That's where delivery services come in. Postmates is by far the oldest and most popular delivery service out there right now. It's not just takeout, though – with Postmates, you might find yourself delivering groceries or goods from other retailers.
UberEats, GrubHub, and DoorDash are exclusively for takeout, including fast food deliveries. They are flexible, allowing you to work the hours you want to work… and do not force you to make a quota each week or work when you don't feel like it.
Making Money Delivering Takeout
There is certainly money to be made delivering takeout, but you still have to put in the work. If you only work a few hours a week, you can't expect to make a ton of money with this side-hustle.
For the most part, these takeout delivery services are app-based. You can choose to work, pick up jobs, and do everything else that you need to do right within the associated app. But can you make a sustainable income using an app like UberEats?
Let's take a look.
Do People Really Make Money Doing This?
In short, the answer is yes. A lot of people have (and do) make money with these takeout services. The amount varies, and I'll go over exactly how much you can expect to make later on.
The people who make the most money with these takeout delivery services tend to be the ones who put the most time into them. If you treat it like a full-time job, you could actually expect to be making as much as you would at a 'normal' full-time job…. which is pretty awesome!
It takes a bit of effort to get started. There is a bit of a learning curve to it. But once you get it figured out, it tends to move faster and get easier.
How Do You Get Started With This Side Hustle?
Getting started delivering takeout can be a hassle. It really depends on the app that you choose. The first step, of course, is to have a smartphone. This is a pretty critical part of the process.
To get started, you can apply on the website for each app or on the app itself. Here are the basic requirements you will need to meet to be considered.
Having a checking account to get paid and a valid driver's license (or ID if delivering by bike) are great places to start.
When delivering by car, you have to be 18 or older for DoorDash and UberEats, while GrubHub requires you to be 19. All apps require you to have a valid driver's license, vehicle insurance, and an active registration if you plan on delivering with a car.
UberEats and DoorDash only require 1 year of driving experience, whereas Grubhub requires 2 years' experience minimum.
UberEats also has requirements for your car. You have to have a 2 or 4-door car made after 1999 to be considered. For other delivery methods, most apps will accept bike, motorcycle, and scooter deliveries, though there are restrictions based on your location.
All apps require you to pass a background check to start doing deliveries. This means that you will have to be comfortable with giving them your social security number when you apply.
Finally, for DoorDash, you must complete an online or in-person orientation. There are actually quite a few apps that are now requiring a phone call or similar orientation-esque activities.
How Much Can You Make Delivering Takeout?
How much you make delivering takeout is mostly up to you, though there are a few variables that can throw curve-balls into this mix.
For example… the city you live in might have low rates for deliveries. Takeout delivery companies pay out based on a number of factors, including: your location, demand, and customer statistics in the area.
Of course, it certainly pays to live in a larger city if delivering takeout is an option you're looking at pursuing.
Even if UberEats, DoorDash, or any other service is available in your small town, you might not make a lot doing deliveries. You also might not get a lot of opportunities to make deliveries!
Pay also varies based on the times that you choose to work.
While it's true that all of these app-based takeout delivery services are flexible and allow you to work whenever you want, you're going to be paid more for deliveries taken on during busy hours.
Lunch and dinner times especially get you better rates than choosing to work at random times throughout the day.
It's also worth noting that each service offers different rates, even within the same area or during the same hours.
I have a very limited amount of experience with this side-hustle personally. But even with my limited experience, I realized that it was going to take me a lot of trial and error to discover which app I wanted to use at which time to maximize my rates.
That's a lot of work, but it could be worth it in the end.
You also get paid for mileage, so you can choose to take longer deliveries to maximize how much you're making.
It is best to keep a few things in mind when considering how much you can actually make delivering takeout.
First, the app is going to take a cut of your earnings. That is how they earn their share.
How much they take differs from app to app, but all of them take some sort of cut.
Second, you get to keep all of your tips. This is a great thing… but only when people choose to tip you in the app. I know some people who get tips all day long, and some who never do – and it has nothing to do with how quickly they deliver the food or how friendly they are.
Unfortunately, you can't count on making any tips when you start delivering takeout. Tips are nice, but they are inconsistent in most cases.
But when you do get them, the apps won't take any of that money – it's all yours.
Basically, you can work as much or as little as you want. How much you work does affect how much you can earn, but there are also factors that are out of your control.
Keep that in mind when considering how much you're going to make as a food delivery driver.
Is it Worth the Time and Effort?
If you have free time and don't mind driving, scootering, or biking around town, it can be worth your time to deliver takeout.
Here are some great upsides to this side hustle:
You can turn your free time into cash by working when you want to

If you choose to use your bike

(or deliver on foot, where available),

you will basically be getting paid to exercise

You don't have a boss or manager

Average pay rates for most apps range between $8-25 an hour, depending on experience and a host of other factors

Most apps don't require you to have a brand new car or a car at all
The effort can be a little daunting, especially when you consider how much it takes to get started working for some of these companies. Here are some of the things that make delivering takeout less viable.
Rates vary by location, time, and tips. Your earnings may seem to fluctuate randomly

To get paid the best rates, you have to troubleshoot a lot of these factors. This can take a lot of time and practice

The app gets a cut of the money you make

You might not make a lot starting out

When you accept deliveries, delivering on time can be stressful

Applying to any of the apps requires you to pass a full background check

If you're using a car for UberEats, your car must be newer than 1999
In the end, a side-hustle like this is really only worth it if you put in the time. Effort aside, who's going to make more money… someone who works a couple of hours a week delivering takeout, or someone who delivers for several hours each day?
My Personal Feelings about This Side Hustle
I think that delivering takeout can be a viable option for making money, if you treat it seriously. Like I said before, if you only work a few hours a week, there's no way that you're going to make a sustainable income.
If you're only delivering takeout occasionally, it may be a waste of time. The effort required to get started and approved to work for these apps is really only worth it if you could see yourself doing a lot of deliveries.
Otherwise, your time would probably be better spent elsewhere.
A lot of people have made solid salaries delivering takeout when they use it as their full-time job. But that means dedicating 40 hours a week, 52 weeks a year to it.
So if you already have a full-time job and are only looking for a profitable side-hustle once in a while, delivering takeout might not be the most time-efficient option for you.
Our Final Opinion about Making Money Delivering Takeout
Should you try to make extra money delivering takeout?
There are a lot of ways to make money online. Some are good, some not, but ALL of them are still just trading hours for dollars.
Starting your own affiliate website really is the best way to build passive income and "make money while you sleep". Affiliate websites earn income in every timezone, and can be instantly accessed by billions of smartphones across the globe!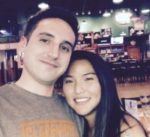 Nathaniell
What's up ladies and dudes! Great to finally meet you, and I hope you enjoyed this post. My name is Nathaniell and I'm the owner of One More Cup of Coffee. I started my first online business in 2010 promoting computer software and now I help newbies start their own businesses. Sign up for my #1 recommended training course and learn how to start your business for FREE!