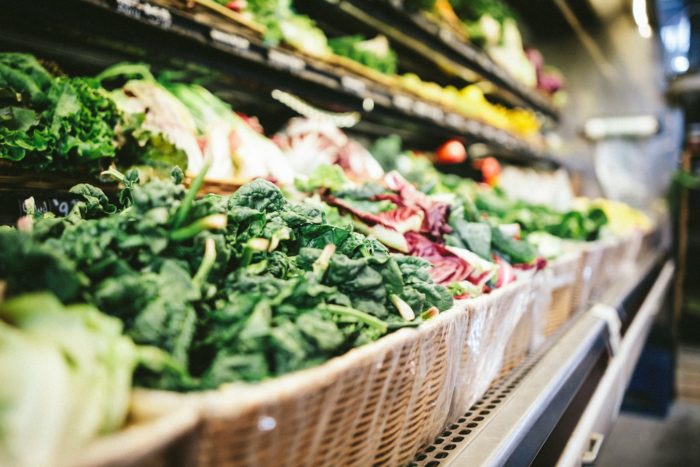 Everyone needs groceries. And to get them, you have to go to the grocery store. Well, as you probably know, there are a certain number of people in our world who are actually so busy that they literally do not have time to grocery shop.
So, instead of going to the store, they order what they need online and just have it delivered. And of course, these people also have a need for someone to deliver groceries to them! And not surprisingly… there are apps for that. Can you really make money delivering for grocery apps?
Making Money Delivering For Grocery Apps
Delivering for grocery apps is one of the most common side hustles that I see nowadays. I know that a lot of people use Lyft and Uber. But second to these, I see more people making money delivering groceries than I see with almost any other side hustle.
Why? Because there is a need for it. And because it is profitable.
But how can you find this kind of work? And how can you jump into it today to start earning a piece of the pie for yourself?
And perhaps even more importantly… can you make enough to make it worth it?
Let's talk about that.
The Basics: The Best Grocery Delivery Apps
One of the best ways to get into this side hustle is through grocery delivery apps.
There are actually several of them out there, and they all have their own unique features… but for the most part, they virtually all do the same thing. They help you to earn money by delivering groceries for people who are either unable to pick them up, or do not have the time to do so.
Anyway, here are a few of the most popular grocery delivery apps/websites.
Shipt.com
Shipt basically lets people shop through their app, pay for their order, and get it picked out by a shopper. They even offer features that let the buyer and shopper communicate with one another to make crucial choices and decisions!
The main stores that use this app are H-E-B, Meijer, Target, HyVee, Petco, CVS Pharmacy, and more.
They pay up to $22 an hour, deliver paychecks to shoppers every week, give you the opportunity to be your own boss, and offer a lot of flexibility.
They do have a few requirements, though. You must be at least 18 years of age, have a valid US driver's license and insurance, drive a reliable vehicle that is 1997 or newer, and be able to lift up to 40 pounds.
You will also obviously need a smartphone. You can use Apple or Android phones.
But one of the greatest things about this service is that it is actually available almost anywhere. I live in a smallish town in the Midwest United States, and even I can use it!
Instacart
Instacart.com is probably one of the most well-known grocery delivery website/apps in existence.
Buyers can use it to get their groceries delivered in as little as one hour, and can get deliveries from all kinds of stores… including such locations as Aldi, CVS Pharmacy, Petco, Sam's Club, HyVee, and more.
Instacart actually has a lot to offer people who are looking to make some extra money grocery shopping. They offer weekly payment, flexible hours, and even two different types of shopper gigs.
You can join either as a full-service shopper who shops and delivers, or as an in-store shopper who simply fills orders within the store.
According to reports online, you can earn anywhere from $7 to $20 per hour working for Instacart.
Requirements for this site are pretty simple. You have to be 18 years of age or older. You must be eligible to work in the United States. You must have consistent access to a vehicle and a smartphone, and also be capable of lifting between 30 and 40 pounds.
As with Shipt, this one can be used almost anywhere… which is a huge upside!
The only downside? Some reviews online indicate that it can be tough to find work on the app if you don't live in a super-busy area. So while the money you make may be great, you may have some down-time as well!
But this isn't necessarily a 'new' concept. It is pretty common knowledge that a larger, more densely populated metropolitan area is going to yield more opportunities than a small town when it comes to apps and side-hustles that utilize them.
Sign up to Instacart as a shopper here!
Favor
Favordelivery.com is an interesting grocery/food delivery service that has more recently been picking up steam in Texas.
They have a website and apps, and can be used on both Apple or Android phones… but the biggest downside is that most of their service area seems to be centered only in Texas at the moment… which is a bit limiting to those who live in other states!
Favor will deliver almost anything. Tacos, groceries, dry cleaning, etc. They even go as far as to say that they are 'personal assistants,' not just delivery drivers!
The payout for this business ranges from $10 to $18 per hour. You can work part time or full time, and get to keep 100% of your compensation and tips.
One cool thing about this service is that all of their scheduled hours come with minimum guaranteed earnings, which is really nice!
Their hours are very flexible and they claim to work around their runners' schedules.
But they do have some basic requirements.
You need to have a smartphone. You need reliable transportation. You need a clean record, and you must be 18 years of age or older to apply.
As I stated before, their service area is restricted to Texas. So if you don't live in Texas, this is probably not going to be the best side-hustle gig for you.
But… if you live in or near Austin, Dallas/Ft. Worth, Houston, San Antonio, San Marcos, or other notable cities within the state… then this may be the perfect kind of side-hustle for you!
How To Get Started Delivering Groceries For Extra Money
If you really want to give this side-hustle a try, here is how I would recommend going about getting started.
Step 1: Choose An App (or a few of them)
You browse through these (or possibly even other) apps to see which one (or several) may be best for you.
It is really important to verify that the app will work in your local area before you start putting effort into it.
It will obviously not end up being worth your time if you can't even use it locally!
Step 2: Research The Requirements
Once you've chosen an app, research their requirements to make sure you qualify.
Usually, this just means that you have to be of 18 years of age or older, have a newish car, have a valid driver's license, and no criminal record.
But, each app has their own unique requirements. So make sure to check each one.
Step 3: Sign Up
This process may vary by app. But in general, you usually start by filling in some basic information and creating a profile. The app (or website) will also obviously want access to your location.
Step 4: Shop, And Follow Through
Sometimes, these apps can take a little bit of practice to figure out. So don't get discouraged! Just keep working on it, and keep trying.
One of the most common things I see with this type of side hustle is people giving up when they hit a road-block.
But don't give up! You may even need to use more than one app to make this side-hustle work, but that is totally fine! Do your best, keep trying, and learn how to do it.
Every side hustle is going to have a learning curve. That is just the nature of the game!
My Personal Feelings About This Side Hustle
You will not get rich delivering groceries. But… I have also seen people make some sweet extra cash with this hustle. I know one girl who works full time, but spends her evenings doing this to help make ends meet. She is a single mom who is able to afford a nice apartment for her children and herself because of the extra money this brings in!
There are better ways to build your fortune, that is for sure. But if you have a car, and would rather grocery shop than Uber or Lyft, then this can actually be a really good opportunity for you.
I would definitely recommend trying out a couple of apps at the same time, just so that you can have better odds of staying busy. But with a bit of practice, you should be bringing in a bit of extra money in no-time!
Our Final Opinion Of Delivering Groceries Through Apps
Should you download some apps and deliver some groceries to make some extra money?
There are a lot of ways to make money online. Some are good, some not, but ALL of them are still just trading hours for dollars.
Starting your own affiliate website really is the best way to build passive income and "make money while you sleep". Affiliate websites earn income in every timezone, and can be instantly accessed by billions of smartphones across the globe!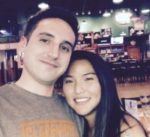 Nathaniell
What's up ladies and dudes! Great to finally meet you, and I hope you enjoyed this post. My name is Nathaniell and I'm the owner of One More Cup of Coffee. I started my first online business in 2010 promoting computer software and now I help newbies start their own businesses. Sign up for my #1 recommended training course and learn how to start your business for FREE!