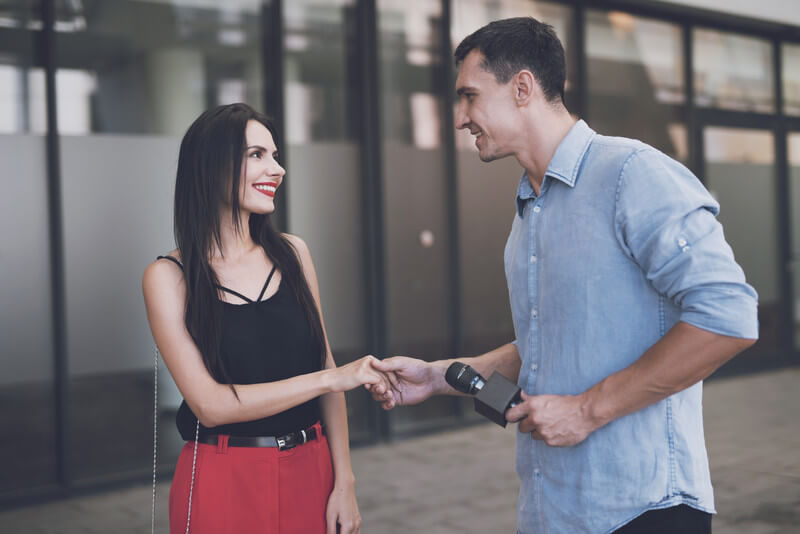 So much pressure is placed on people to attend college once they finish high school, but it's worth taking some time to decide what career you can see yourself doing before pursuing a degree.
There are plenty of good jobs with potentially high salaries out there that don't require you to receive a college degree. There are also many occupations that you can get a degree for that you could also dive headfirst into instead – like becoming a journalist.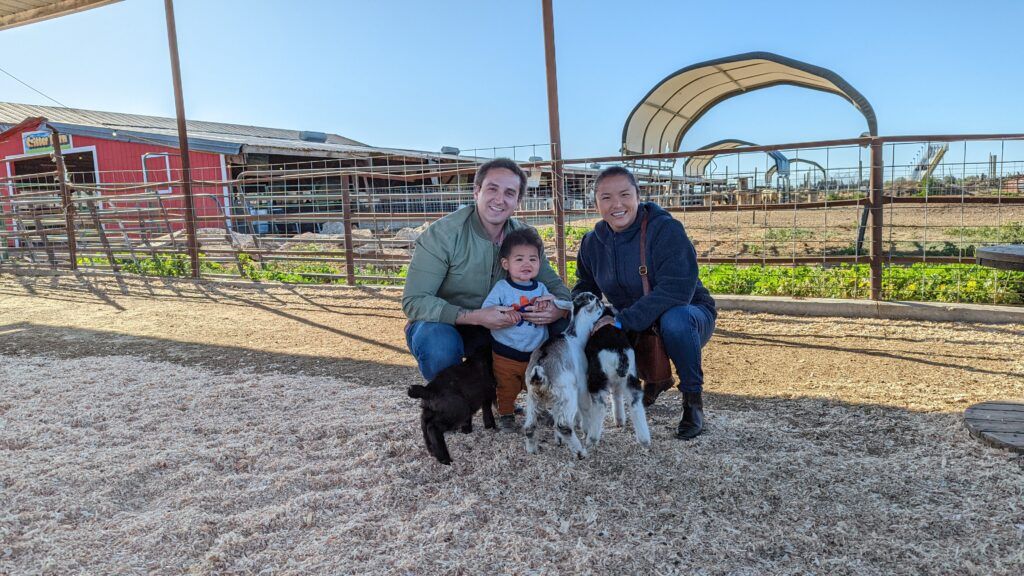 Are You Ready To Work Your Ass Off to Earn Your Lifestyle?
Are you tired of the daily grind? With a laptop and an internet connection I built a small website to generate income, and my life completely changed. Let me show you exactly how I've been doing it for more than 13 years.
Journalism is a craft. It's not as simple as reporting news – you must be a capable of doing it in a concise and informative way, in an efficient manner.
If you're a creatively minded person with an interest in the world around you, then journalism could be the career for you – and it's an industry that it is possible to get into without a degree. Over the following article, we are going to take a look at what being a journalist entails, how to become one, the salary and benefits within the roles, and occupations that use a similar skill-set.
Journalist – Work Description
Journalism is a very broad umbrella term. What is the work of a journalist? Especially in today's "new media" world of YouTube, Periscope, & Twitter, reporting on the news is a lot easier for your average person than just 10 years ago.
In general, A journalist collects, writes, or distributes news or other current information to the public. What constitutes newsworthy is also on a broad scale and how the news can be delivered is becoming an increasingly larger field – with all the various forms of print, audio and broadcast mediums available.
Typical work duties could vary depending on what area of journalism you are in, but at the centre of journalism is high-quality reporting of information – offering the most noteworthy and informative details to the public in a concise and efficient manner, either in short-form or long-form.
As a journalist, you may work on your own (freelance) or as part of a newspaper, radio/television programme or in new media such as digital outlets or podcasts. You can work on various subjects or settle on a "beat" such as sports or politics and focus solely on them.
Journalism can be a rewarding occupation, although it may be difficult to break into at the start. There are plenty of degrees available to assist you with learning the craft of journalism which would no doubt prove helpful to many and can be a great way of making industry connections. They do not, however, guarantee a job, and the education system is not for everybody for several reasons (including extortionate costs) so may not be an accessible route for everybody, so thankfully there are other ways to enter the industry.
Journalist Skills
The word "journalist" implies a single job, but there are several different variations, such as newspaper reporter and broadcast news anchors. Actually, you could just put "journalist" in your Twitter profile, and there's no institution that could tell you you're wrong. Do you tweet about the news? You're a journalist now. The trick of course, is getting paid to do it.
As a matter of professional survival, you will need to be as skilled in as many areas as possible, and each field has its own unique skills – for example, if you're aspiring to be an anchor-man you will need a clear voice, whereas this will not matter as much working in print – but there are some skills that applies to all walks of journalism.
Communication & Writing
You will need excellent communication and writing abilities, and be able to execute both with confidence. You could have the greatest story to report on with the best interviewees, but if you're not able to do it justice, then it may go to waste.
Research Skills
So much of journalism takes place before you actually put pen to paper. Good research abilities are an absolute essential in creating high-quality journalism. You need to be the kind of person who doesn't leave no stone unturned in your approach to research, to give you a knowledge of your subject matter.
Self-Confidence
As a journalist, you need to be able to make people at ease and feel relaxed. Whether you're talking to a person about an event in their locality or a famous person, you will need to have an affable and approachable manner or they will feel restrained or not want to talk to you at all.
Information Absorption
In the real world, things can happen at a mile-a-minute. Life doesn't follow any set path, so as a journalist, you need to be proficient at absorbing information, understanding and reacting to it, all at a rapid pace.
Writing Style
As a journalist, you will need to develop your own unique writing style. This gives your writing (or scripting for broadcast) a unique approach, while covering the same material. You may also need to adapt to the writing style of the outlet you're working for.
IT Skills
While up until recently it may not have been an essential component of being a journalist, at present and in the future, it will be integral as a journalist that you have a grasp of how digital platforms operate. Long gone are the days of typewriters – you will also need excellent keyboard proficiency.
Multimedia abilities is almost a complete essential entering the journalistic world today, as nearly all outlets want somebody who can shoot and edit audio and visual pieces to accompany their work and share on social media.
How to Become a Journalist
If you are not going down the education route to enter journalism, you will want to get some experience in a journalistic capacity. It may be a good idea to get some work experience with a local outlet – a newspaper, a radio station, a tv station – to cut your teeth. This may be unpaid, but at first at the very least, may prove invaluable to you in terms of getting to grips with journalism.
If you get a taste of what it's like to be out in the field, you will know whether the occupation is for you or not. if you enjoy the researching, sourcing, interviewing, writing and editing, then perhaps you could be a journalist.
Sadly, in the current climates, unpaid internships are a reality when it comes to journalists starting out. It's not ideal for most people and are difficult to recommend, but if there is a particular area that you would like to grow in, it may be a worthwhile pursuit, and may offer a potential job at the end of it, at the outlet you're interning at or another that recognizes the value in your experience.
it is unlikely that you will get a decent paying salary starting off without experience, but this is understandable. Whatever you're starting out, you should be trying to build as impressive of a portfolio of work as possible.
Your portfolio of work will become an advertisement of yourself when working as a journalist. You could have the best degree possible in the field but you will need a good portfolio to back it up. A great way of expanding your portfolio is freelancing – something every young journalist should be doing.
Freelancing means being commissioned for work from a company or outlet that you don't necessarily work for. You can reach out to potentially interested clients yourself with ideas, or let clients come to you through freelancing websites such as Upwork or Freelancer.
With an impressive portfolio of published sample work and experience in the field, sensible employers will not be able to disregard your value, despite not having a degree in journalism.
Journalist Salary and Benefits
According to the Bureau of Labor Statistics, the median salary of a journalist – in this instance, reporters, correspondents and news analysts – is $38,870. While this is a general figure, it will be lower for those starting out, with the lowest 10% of journalists earning $22,120. This figure is in sharp contrast to the highest 10% of earners, with those earning over $86,610. This is a perfect opportunity for hard workers with a passion for the craft to push their way in.
Not everyone is willing to work a 12 hour day in uncomfortable situations for low pay. If you put in the hours though, you can work your way up to higher pay. In fact, if you're good enough, you can leverage platforms like Patreon, or other donation methods like Paypal or Bitcoin.
There are also ample opportunities for career progression. Within outlets, you can hope to become a senior figure, and as such, see a salary increase. There are also editorial roles available, which will see you expanding your responsibilities, but use a similar skill-set to that of a regular reporter with more of an importance put on your editing and maintenance abilities.
There are also plenty of benefits that come with being a journalist. Many publications and outlets offer benefit packages that include bonuses and insurance, but these vary from one-to-another. As a journalist, along with being able to cover something that you have a genuine interest in, you'll get to attend plenty of events – if you're a music journalist, you'll have access to gigs; a film critic, you'll have access to films; a sports reporter you'll have access to big sporting events; and so on.
You'll also be able to work from literally anywhere. Many outlets have offices where their reporters work out of, but as long as you have an internet connection, you should be able to work from anywhere. It is an occupation that can send you to far-flung reaches of the world, so if this is something that interests you, it may be worth considering the role.
Similar Occupations
While you may have a skill-set similar to that of a journalist, you may not be interested in the journalism profession. There are several other occupations that require elements from this creatively-minded skill-set that do not necessarily require college degrees either – like that of a writer and a radio DJ.
Writer's need creativity in abundance. There are no qualifications necessary to be a writer, but like journalism, creative writing is a craft that many people spend their entire lives trying to master. With this being the case, even though you might be a wildly talented writer, it may be worth learning about certain writing elements such as structure and literary devices before diving head-first into it as a career.
Writing can be an extremely rewarding profession if things are going well, but if not, it can be difficult. Even with this being the case, many people are tempted into the profession as it is fantastic creative outlet.
Perhaps the elements of audio broadcasting appeal to you, but not so much the journalism part – well then, your skills could be better employed as a radio announcer, DJ, or even podcaster. It requires fantastic communication, scripting, research and an affable personality – just not necessarily as news-orientated.
There are a variety of ways to monetize these skills. The one I mainly know about is affiliate marketing, which you probably see in your day to day life if you read product reviews online or listen to any popular podcasts that give "offer codes" for discounts on specific products.
Conclusion
Journalism can be a very difficult – but rewarding – industry to break into. It's worth at least noting that you do not necessarily require a degree to practice it.
If you are creatively orientated, have a keen eye for editing and research, and excellent communication and writing abilities, journalism could be the profession for you, in one of its several forms.
Taking the academic route isn't for everybody, so it's worth accessing your options before committing your time and money to college.
I never went to college, and it ended up being the best decision I ever made. Almost a decade ago I learned how to create my first online business, and now I work full time from home. The best part is that I set my own salary, and set my own schedule. If I want to make more money, I work harder. If I want to work less, I just take the day off!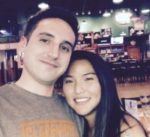 Nathaniell
What's up ladies and dudes! Great to finally meet you, and I hope you enjoyed this post. My name is Nathaniell and I'm the owner of One More Cup of Coffee. I started my first online business in 2010 promoting computer software and now I help newbies start their own businesses. Sign up for my #1 recommended training course and learn how to start your business for FREE!