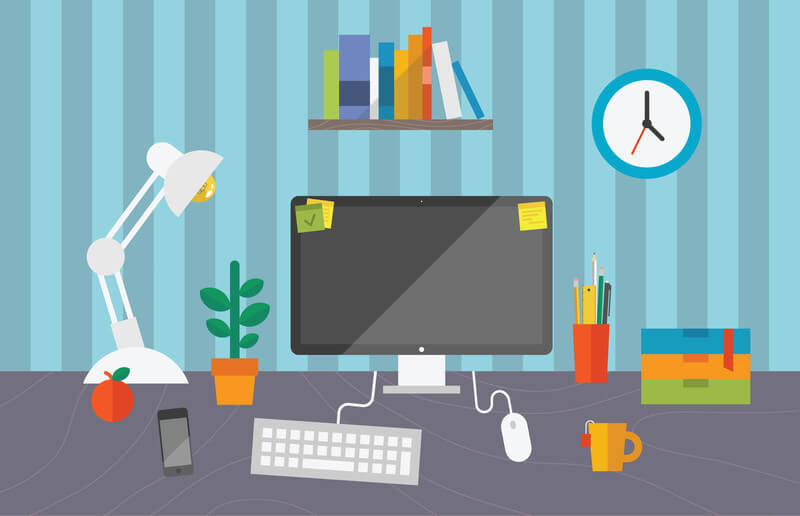 Not all good jobs require you to have a degree. It may seem to be the case, with the pressure that is put on people to attend college – which is not always a viable option to everyone, due to factors such as the large loan debts and the nature of academic system.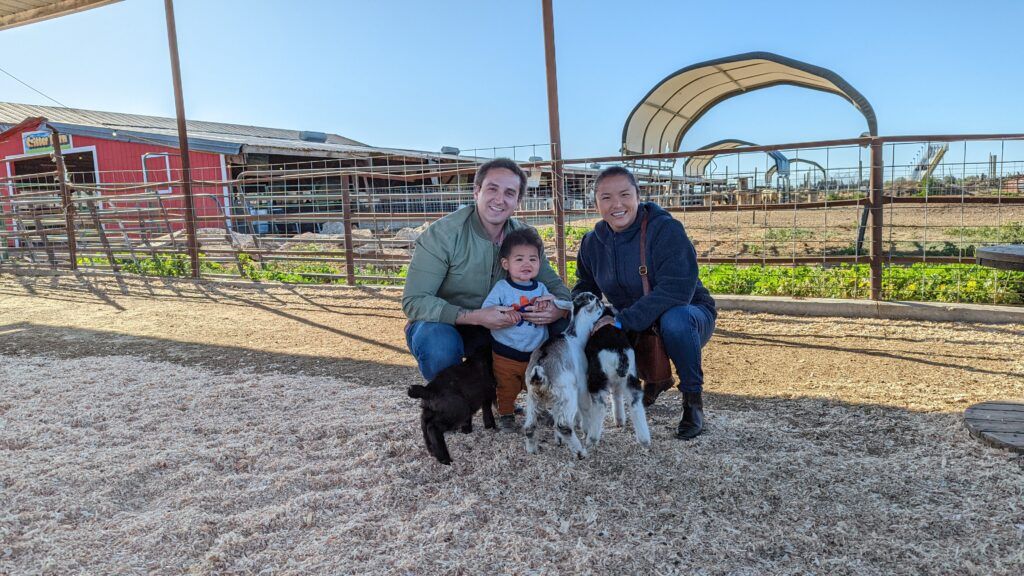 Are You Ready To Work Your Ass Off to Earn Your Lifestyle?
Are you tired of the daily grind? With a laptop and an internet connection I built a small website to generate income, and my life completely changed. Let me show you exactly how I've been doing it for more than 13 years.
There are occupations that there are degrees for that you do not necessarily need a as long as you have the skills required – such as that of a Graphic Designer.
Graphic design is a great career path for creatively minded people with a flair for design. Do you regularly see magazines, brochures, websites and social media posts and think "ugh…" due to the shoddy appearance? Have you an aptitude for making things look great? then potentially graphic design could be the career path for you.
Over the following article, we are going to look at what graphic designer does, the skills required to be a graphic designer, how to become one, the salary & benefits attached to the occupation and also a look at jobs that use a similar skill-set.
What is a Graphic Designer
A graphic designer is a visual communicator – they're somebody who is able to create innovative and eye-catching visual concepts by hand or using computer software to draw people in and make them interested in what is being communicated.
Many organizations employ graphic designers to assist in making their business more recognizable through several different design initiatives. Graphic designers create what a business is recognized by – everything from the logo to the font they use on their website – so they are extremely important from a marketing perspective.
As a graphic designer, you would be working closely in tandem with other people within marketing, public relations and advertising. Outside of traditional businesses, graphic designers can also work with other creatively minded people such as artists and directors to make their visions and projects into a reality.
Skills Required to be a Graphic Designer
Graphic design is a craft, and as such, experience helps you build skills. Even with this being the case, there are certain skills and personality traits that lend themselves well to those pursuing a future as a graphic designer. Here we will have a look at the skills you will require as a person to excel at graphic design.
Creativity
One of the most important traits when it comes to graphic design and the people that practice it is creativity. Ultimately, it is creativity that will set one graphic designer apart from another. If you are a naturally creative individual, a career in graphic design may be worth considering.
Typography
A knowledge of fonts is integral to graphic design. While it may be a knowledge that comes with the trade, you should have a general idea of what works, and what doesn't, by eye. Some people are design-blind, and can't differentiate between appealing and unappealing design – a knowledge of traits such as the utilization of white space and kerning will stand to you as a professional graphic designer, so it it does no harm having a general knowledge of them from the start.
IT Skills
Having artistic skills on paper might help you with a career in graphic design, but most of the action takes place behind a computer screen. Understanding how to use the industry standard software will be crucial in landing your dream graphic design job. The most popular and well-known graphic design software comes from Adobe, with an entire creative suite including Photoshop, Illustrator, and InDesign.
Communication
When working with clients, it's very important that you have the ability to listen to them, figure out exactly what they want, and then explain to them what you can and will do. Good communication skills will be really helpful as a graphic designer – it may take patience explaining technical terms to those who are not familiar with them, but this is part of the job.
How to Become a Graphic Designer
If you want to become a graphic designer but do not want to go through the college route, the first things you will want to is learn the tricks of the trade and earn some experience working in the field.
Thankfully, there are sources available online to teach you helpful graphic design information and it may also be worth your while taking a class on the concept to broaden your knowledge. The impetus of a graphic designer is being able to make their visions a reality, but it certainly helps to know how to go about doing so.
Once you have some graphic design skills, it is time to get some experience. Search for companies that utilize graphic design (this won't be difficult – all large companies need to use graphic design to market themselves, and plenty of smaller ones as well) and apply for work experience there. It may be low-paid as you will be under-skilled for the role, but it is a way to get your foot in the door somewhere and make some connections while learning invaluable skills.
As you will not have a college qualification – which it is worth noting, does not guarantee a job at the end of anyway – you will want to build up an expansive portfolio of work to show to potential employers an clients. Good experience can be far more valuable than a degree in many employers eyes.
A great way to build a portfolio is through freelancing – it will also give you an opportunity to vary your work so that you can show off your versatility and adaptability to potential clients.
Freelancing means offering your services (in this case, graphic design) to a company or outlet that you do not necessarily work for. It can be done on a fixed project or termed basis, and allows you flexibility in terms of your working schedule – it also, as mentioned, is a fantastic of expanding your portfolio. To gain freelancing work, you can apply to companies or outlets offering your services, or use freelancing websites such Upwork or Freelancer and let clients come to you with their projects.
Once you have built up an extensive portfolio, you will be in a position to apply for full-time graphic design jobs and earn a stable salary – all in a shorter time than it would take you to acquire a degree in the field. You will need initiative and a strong work ethic and attitude, but it is possible.
Salary and Benefits of a Graphic Designer
According to Bureau of Labor Satistics, the median salary of a graphic designer as of 2016 is $47,640 – which works out at $22.90 per hour.
Starting out, this figure would be understandably lower, with the lowest 10% of earners earning less than $27,950. However, this figure is in sharp contrast to the highest earning graphic designers, with the highest 10% earning more than $82,020.
It also states that the employment of graphic designers is projected to grow 5 percent from 2016 to 2026, which shows that there is a positive future for the role, with more and more employers realizing the value of good graphic design.
Accompanying this positive outlook for job creation is good opportunity for career progression. One of the most popular paths for graphic designers is to set up their own graphic design business or consultancy firm.
There are many benefits that come along with being a graphic designer. Many businesses will offer insurance and pay bonus perks, but this will vary from company to company. If you are self-employed, you will be able to choose your own schedule, giving you more freedom while working.
Graphic design is also a career that could take you anywhere. Design is a universal language – unlike linguistic languages, good design is understandable and relatable, wherever it is found. This means as a graphic designer, you would be able to work effectively anywhere in the world using your skills, making it great for travel.
Similar Occupations
If you have the kind of skill-set that could see you excel as a graphic designer but aren't totally encapsulated by the work itself, then do not worry as there are other occupations you could consider – that also don't require a degree – such as that of a Web Designer or an Artist.
Web Designers are the people that make websites and web pages coherent, eye-pleasing and easy to navigate. With the advent of the internet, the occupation of web designer became a reality, and since then, it has become a very valuable commodity to most businesses.
Web Design utilizes many elements from graphic design, and applies them specifically to web pages. You will need a keen eye for good design, but also a good knowledge of programming and obviously, web design. With this being the case, the role is well suited for those with a passion for both IT and design.
Artists are people who create art, professionally. Art is a broad term – it can mean anything from acting to music – but in this instance, it refers to creating visual art. It compares to graphic design in that you will need to be creatively minded and take a unique approach to creation of work.
Art can be a very difficult industry to break into, but if you are truly passionate about the craft, and the more technical elements of graphic design don't appeal to you, perhaps it could be a career worth investigating further
Conclusion
With all of the pressure that is placed on people to attend college after high school – or even once they have left school and entered the working world without a degree – it is worth noting that not all good jobs and jobs with high salaries require you to have a degree.
If you believe a career as a graphic designer could be right for you, it's worth investigating, as it can be a well-paid job that doesn't necessarily require you to attend college.
While it may take you a little while to get-up-and-running, this is time that you would be spending in college otherwise – and spending plenty of money on fees – so don't let this dismay you. If you are passionate about design and have a creative skill-set, it may be worth considering becoming a graphic designer.
I never went to college, and it ended up being the best decision I ever made. Almost a decade ago I learned how to create my first online business, and now I work full time from home. The best part is that I set my own salary, and set my own schedule. If I want to make more money, I work harder. If I want to work less, I just take the day off!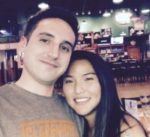 Nathaniell
What's up ladies and dudes! Great to finally meet you, and I hope you enjoyed this post. My name is Nathaniell and I'm the owner of One More Cup of Coffee. I started my first online business in 2010 promoting computer software and now I help newbies start their own businesses. Sign up for my #1 recommended training course and learn how to start your business for FREE!