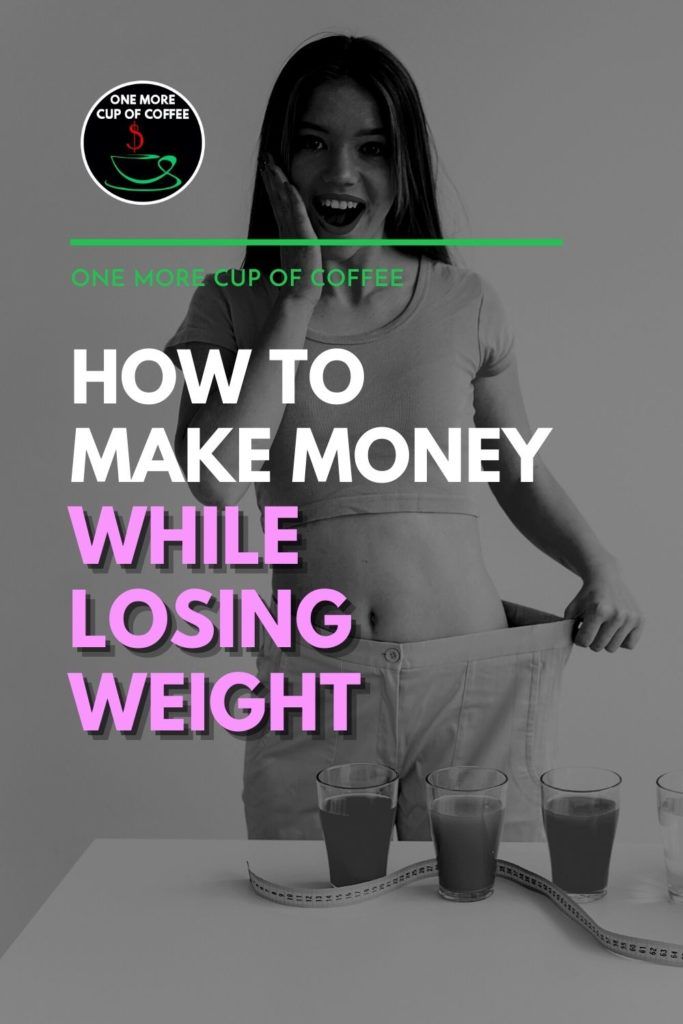 Weight loss is a challenging journey and, in many cases, it can also be an expensive one. For example, you may be heavily relying on packaged food or on weight loss supplements.
For that matter, simply switching away from processed options and toward healthy food can be fairly expensive as well.
The ideal solution would be to make money while losing weight. Doing so could help you offset your costs and may even offer a way to make long-term income.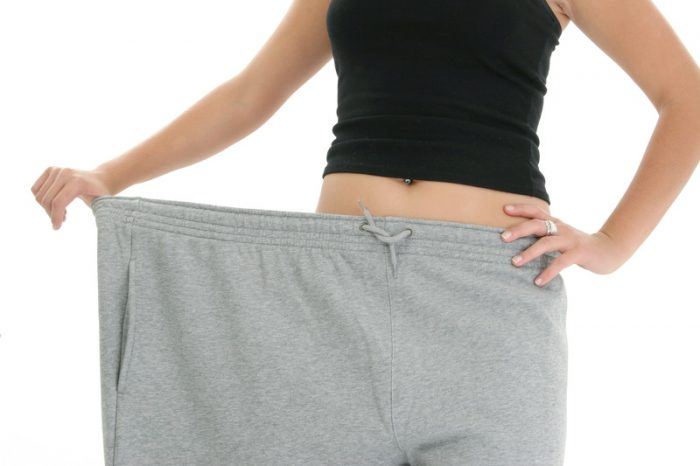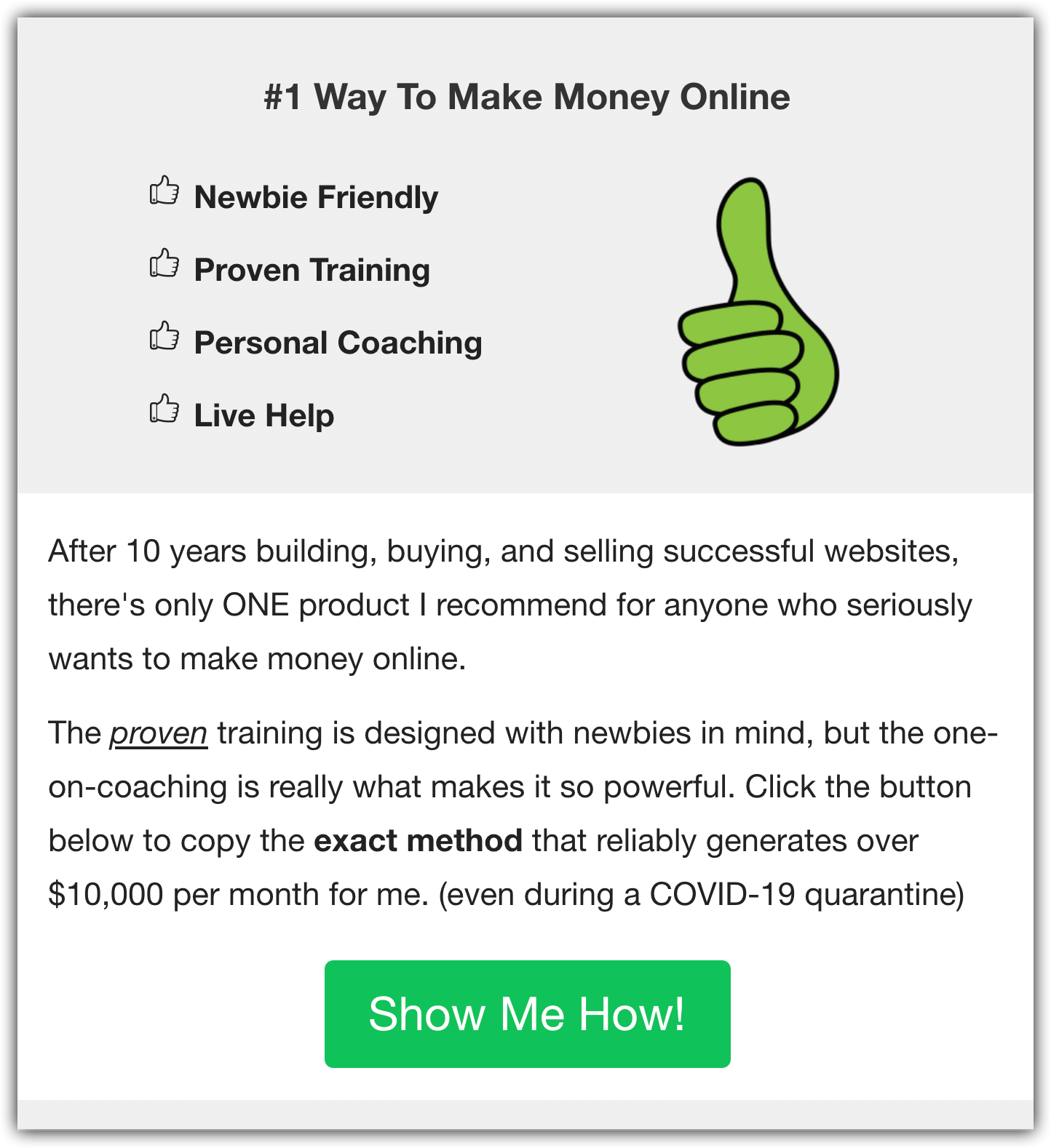 Making Money While Losing Weight
Surprisingly, there are some options out there to make money this way, although some are more realistic than others.
Making Money Directly From Weight Loss
In the past, I've talked about ways to make money as a result of losing weight, so I'm going to skim over some of these areas. But, there are some options for making money this way and it's important to cover them.
For many people, this area may be the most appealing. After all, it would be great to get paid for something that you planned to do anyway. Nevertheless, as you can probably imagine, these approaches don't work as well as most people would like.
Betting On Weight Loss
There is a range of different systems that worth through a system that resembles gambling, such as DietBet. With this approach, various people bet on your weight loss. Depending on the site and the specific challenge these people could include complete strangers or friends and family members.
In theory, if you can lose weight, then you earn money. However, the method does also mean that failing to lose weight is going to cost you.
For example, one challenge involves putting in a certain amount of money into a pot (like $30). At the end of the challenge period, all of the winners split the total. Often this means that you'll end up with 1.5 to 2 times the amount you initially bet.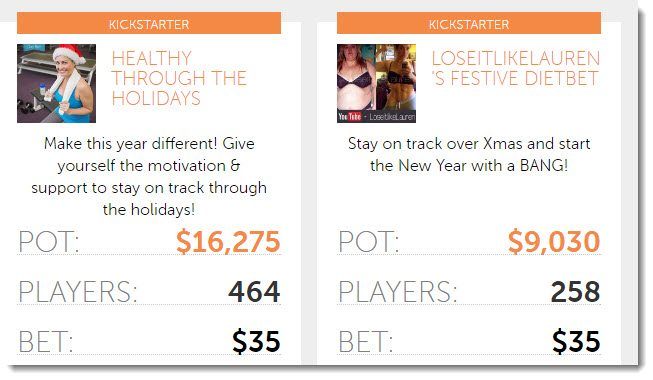 The idea is appealing, sure. But, in most cases, you aren't going to be earning a lot of money. For example, if the bet is $35 and you get 2x that back at the end, you still only earned $35 profit.
The exact amounts will differ dramatically depending on what you are doing and how much money you put into it. But, either way, the money involved isn't going to be huge.
In many cases, your potential for income may also be tied into how challenging your weight loss seems to be. After all, other people aren't likely to bet unless they have a decent chance of winning.
Other weight loss apps include Pact and HealthyWage. These work in different ways, but they have similar limitations.
Regardless of the app or program you use, the end result is that you're basically gambling on weight loss. You can make money but it's unlikely to be much, and even less likely to be consistent.
After all, nobody is actually going to pay you just to lose weight. Instead, the main way you'll directly get money from weight loss is if the people paying you have the chance to make money themselves.
Weight Loss Contests
There are various contests for weight loss, both online and offline. Many of these contests will focus on losing as much weight as possible, within a given time frame. Others may emphasize measurements instead, particularly if the contest is connected to a gym.
The catch is that you typically have to place in the contest to actually earn money. Realistically, you would want to be first or second to even make the process worthwhile.
In most cases, you also have to pay to enter a competition in the first place. This isn't surprising because the company behind the contest is trying to make money too.
Other competitions may require you to be a member. That type of competition might be appealing if you were already part of the organization. For example, I saw my local gym offer a competition based on weight loss that just required membership.
If you can place in a competition like this, great, especially if the entry fee is pretty low. But, there are some issues to consider.
For one thing, competition is often fierce. So, winning a weight loss competition may be much harder than you first imagined. This is particularly true for online competitions, as can end up with a large number of participants.
More importantly, you're not going to be able to win weight loss competitions very often. After all, the more weight you lose, the harder the weight loss is. Likewise, you can get to the point where you don't really have much weight to lose. That issue is also true for other methods, like betting on weight loss.
Now, theoretically, you could put that weight back on to enter competitions. Some people are even exceptionally good at both gaining and losing weight, which would give them a leg up.
But, doing so entirely defeats the purpose of losing weight in the first place. Plus, dramatic shifts in your weight are not good for your body. As such, doing this really isn't a good plan.
The end result is that, at best, you can make some money losing weight but you can probably only do so once. And most people would struggle to actually win competitions, so your potential for profit is fairly low too. Overall, the idea is never going to be a great way to earn money.
Nevertheless, the types of programs and competitions that I've mentioned here can help you lose weight. In some cases, the risk of losing money can be a much stronger motivation than the need to lose weight alone.
Making Money Indirectly From Losing Weight
I have mentioned key ways to make money from weight loss directly and there are probably more options out there too. But, for most people, these approaches probably aren't that effective or realistic.
After all, it's relatively rare that somebody would pay you for doing exactly what you wanted to do anyway. Nevertheless, there is still some income potential for weight loss.
Actually, in some ways, the chance to make money is pretty high.
There is a huge demand for information about how to lose weight successfully. For example, people who have lost weight tend to get asked over and over again how they achieved it. Likewise, many people trawl the internet looking for techniques or secrets that are going to work for them.
The end result is that weight loss is a huge industry, one that continues to grow and develop regardless of changes to the economy. Making money just involves taking advantage of the demand that already exists.
If you're successfully losing weight then you also have an advantage, because you have knowledge and experience that is unique. For the most part, your potential to make money in the field boils down to two general directions, working for somebody else or working for yourself.
Working As An Employee Or Distributor
The size of the weight loss industry means that many companies are actively promoting weight loss products or systems. As a result, you can potentially make money by working for one of these.
One method of doing this would simply be the conventional route, where you are an employee of a related company. Finding such a job may be tricky but sources like local newspapers and job-seeking sites could help. A local GNC or gym would be two good places to check out.
Additionally, you may be able to make money as a spokesperson for a company. For example, most weight loss companies use success stories in their marketing, often focusing on the most powerful ones.
In some cases, the company may offer free products or even pay people in order to use their stories. As a result, this can be a way to make money. However, to do so, you'd have to have lost your weight through the system in question.
While the idea is nice, it won't be a viable option in most cases. Realistically, companies don't need that many stories and there may be others who have lost more weight than you. This may still be an area worth pursuing but for most people, it will be a long shot.
As Your Own Boss
Being your own boss is always a more powerful technique for making money and it can be a very effective approach as well. Now, there are various ways to do just this, including selling products or services in your local community. However, the best options tend to be online.
When you're making money online, you have access to a large potential audience. At the same time, you can grow a business much easier than you can with a physical brick and mortar business. The cost of starting a business is lower, as is the cost of running your business.
There are various ways to make money in this field but most of them come down to developing a website. Websites are powerful tools because they can act as a way for people to connect with you from anywhere in the world, at any time of day.
In particular, if you were trying to make money while losing weight, you might develop a website that details your own weight loss journey. On it, you would have the chance to talk about the challenges that you face and the techniques that you use. Alternatively, you could shift the focus away from yourself and instead just emphasize the specific methods and tools you use to lose weight.
You can also leverage social media and video to compliment your website. A YouTube channel and an Instagram account can get new people interested in your weight loss journey, and drive traffic to your website. Your site will be a "central hub" to build your brand and promote products, services, and other advertisements.
Websites are also effective because they are such a visual tool. Relying heavily on images can be a great way to get people excited about what you are talking about, especially if the topics are connected to weight loss or food.
There are many such sites out there. Some primarily provide recipes and maybe tailored around a specific diet type (like paleo or a raw food diet). Others may look at products instead, such as protein shakes, weight loss supplements, or home gym equipment.
Honestly, the options are endless. You can choose your own direction based on what interests you.
Making Money From A Website
A website can be a great tool and gives you the chance to develop a reputation online. Furthermore, it puts you in control and lets you work for yourself. But, this is only part of the story.
The other thing to consider is how you make money from a site. Some people do so by relying on advertising or creating products and then selling them (like eBooks). But, those techniques rely on you being fairly well established online. In particular, you need to be getting significant traffic and/or have a good reputation.
I prefer affiliate marketing because it's easier to do for newbies, and doesn't require you to be the "face" of a brand. I'm somewhat of an introvert, and while I don't mind posting weight loss pictures, I don't want to be taking selfies all the time or being "positive" every day to inspire other people.
Affiliate marketing focuses on promoting products and services.
With affiliate marketing, you're acting as an intermediate and talking about products from other companies. As a result, you provide customers with links and they make any purchases from the company itself.
Your job is to write articles related to weight loss, and link to companies that sell related things. So if you are talking about how to build a home gym, you can link to wall stretch bands or home bench presses. If you're talking about running, you can link to running shoes or a Fitbit.
The nature of affiliate marketing also means that you don't have to buy any products yourself. You don't need inventory because you're not shipping anything. The manufacturer takes care of that.
Affiliate marketing is also incredibly flexible. You can make a website about weight loss for men over 50, or losing weight before a wedding. It's a different audience, with different needs!
Likewise, you can promote products from multiple different companies at the same time. You could even feature products from competing companies, comparing what they offer to help your visitor get the most value for their money.
What you personally choose is likely to be based on what fits in best with your personality and the type of site you want to create.
Affiliate marketing is powerful but it's also fairly easy to get involved in. Because you're not managing physical products, the startup costs are relatively small and you don't have to worry about constantly buying new inventory or anything like that. It costs about $15/year for a domain, plus hosting costs.
Affiliate marketer training is not hard to come but, but good training is. Most companies focus on squeezing money out of you by leading you into expensive mentorships that can easily cost you $10,000 or more.
That's why I prefer this service which specializes in affiliate training but doesn't go crazy with costs. It's free to join, and you can even build your website for free. Premium support and website features do cost, but it's a reasonable $49/month which includes hosting, security, email, and weekly educational webinars.
The training center is particularly interesting because there is a strong community aspect. The support of peers and mentors is what allowed me to take my own interests (not related to weight loss) and turn them into a thriving web-based business.
I still credit them for my online success, and that's why I recommend anyone looking to create their own online income to check out what they have to offer.
Make Money While Losing Weight
There are thousands of different side hustles you could do to earn some extra money on the side, and which one "clicks" for you depends on your personality and goals. However, there's one side hustle that makes an insane amount of money and works for anyone.
Starting an affiliate website is an incredible way to earn extra money because you can do it from your home on a laptop, and work on your business in the evenings and on weekends. The income potential is huge, and it's easy to scale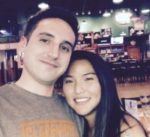 Nathaniell
What's up ladies and dudes! Great to finally meet you, and I hope you enjoyed this post. My name is Nathaniell and I'm the owner of One More Cup of Coffee. I started my first online business in 2010 promoting computer software and now I help newbies start their own businesses. Sign up for my #1 recommended training course and learn how to start your business for FREE!