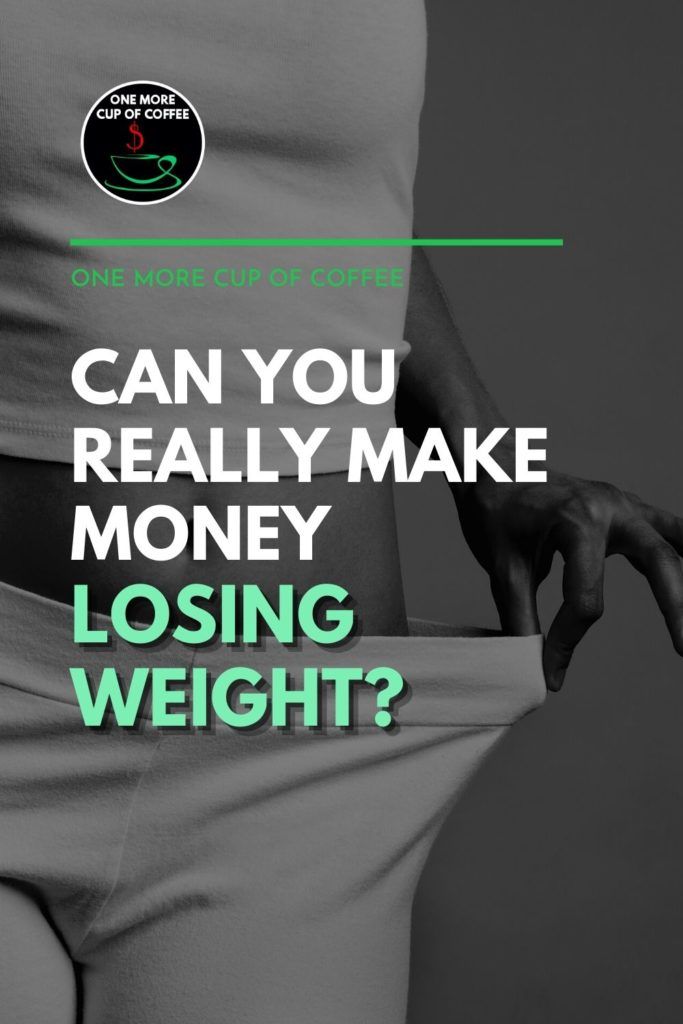 The Holidays are upon us and everyone is filling their pantry with pie shells, cocoa, sugar, flour, and all sort of other fattening ingredients that will wreak havoc on all the work you've done since this time last year.
Why do we do it? Well, besides the fact that holiday treats are delicious, the other problem is that you can't escape them. No matter where you go — friends, family, grocery stores — you are inundated sugary, fattening foods.
Naturally, many of us are already preparing ourselves to work off whatever we can't fight off with sheer willpower (for me, that's not much).
The fact is though, holidays or not, we are always looking to lose a little weight, do a little better and make a little more money — may be a lot more. And that is what spawned the idea for today's post.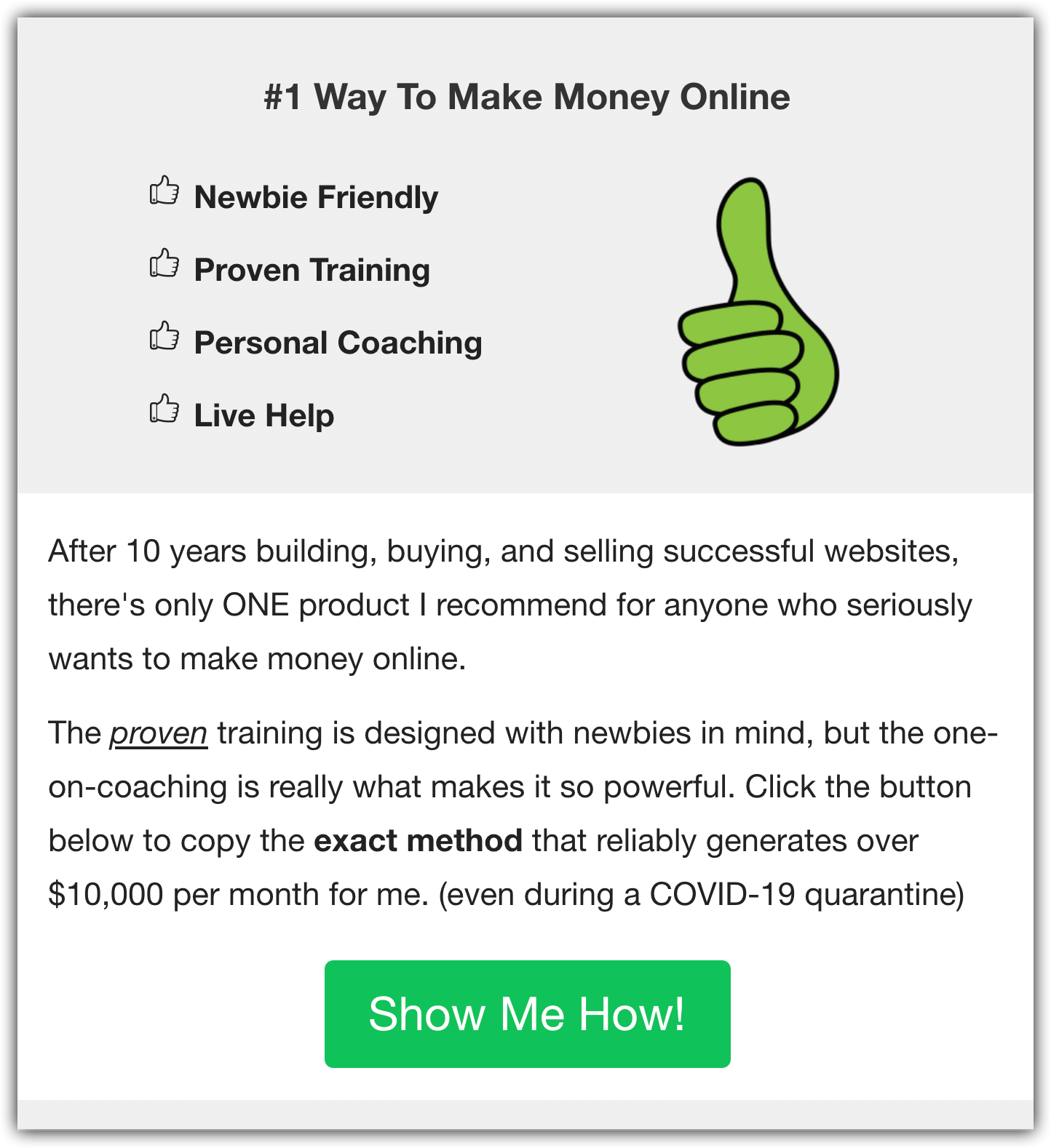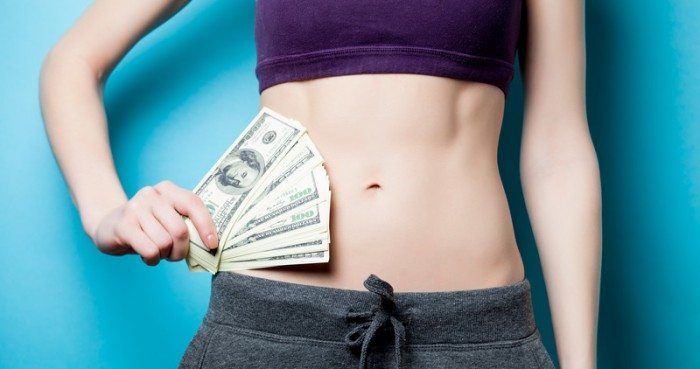 Making Money Losing Weight – Is It Possible?
You have probably received emails, junk mail, or seen ads for companies that promise to pay you for losing weight. Most times these "offers" come from Multi-level Marketing companies (MLMs) that require you to spend hundreds or thousands of dollars on various products, recruiting new distributors and marketing. Beachbody is one you may have heard of, but there are thousands more out there.
The idea is that you pay to buy their weight loss products. As you track your weight loss progress, you also encourage your friends to buy weight loss products and you earn commissions from sales, as well as recruiting others into the company.
It's expensive, and there is a lot of negative attention surrounding MLMs, including some that have been recently shut down for running as an illegal pyramid scheme.
For that reason, we are not going to discuss any of those companies here. What I'm interested in is much simpler than all that: Getting cold hard cash in exchange for dropping pounds.
Weight Loss Apps
One way to make money-losing weight is with one of the many new apps that promise to do just that. There are lots of new apps that are quite popular with health-minded newbies.
Although each app is a little different, they all work on the same basic principles:
You decide how much weight you want to lose and how often you will work on that goal, or how long you have to work on it. Then you set a wager of some kind. This is a dollar amount that you are willing to pay if you fail to meet your goal. (more on how to actually earn in just a sec)
Let's take a look at a few of the most popular apps.

HealthyWage is probably the most interesting app in its category. With HealthyWage you can sign up for an individual challenge or a team challenge.
With the individual challenge, you simply sign up, set your wager, and set your goal. Your prize will depend on your wager and your goal. HealthyWage promises up to $10,000 but also says they pay out more money to those who have a statistically harder time losing weight.
The Team Challenge requires five people, so you can get your friends and family to join along with you. Each of you pays $25. The prizes are given to the three teams that lose the most weight. 1st place is $10,000. 2nd place gets $5,000. 3rd place gets $3,000.
If your family is large, to begin with, you might stand a chance of winning! If you are hoping to drop just 10-15 pounds, I think it's safe to say the "big prize" won't happen for you.
There is also a workplace challenge that an employer can set up for you and all your colleagues. It follows the same rules as the team challenge.
They also provide a leaderboard for their users… although it seems hypothetical because some of the dates are set for November (it's still October as of this writing).

DietBet is another weight loss-wager app that seems to be very popular. It has two different types of wager: The Kickstarter and The Transformer.
The Kickstarter is a four-week challenge, during which you must lose 4% of your body weight.
The Transformer is a six-month challenge and you must try to lose 10% of your body weight.
In either challenge, you set your wager and of course, try to reach your goal. Those who reach the goal are considered winners and they all split the money in the "pot" based on what they wagered.
You can wager whatever you'd like but it seems that participants are wagering about $30 on average.
DietBet says winners can 1.5 to 2 times their initial wager.

Gympact is another app that is a popular app that seems to come up again and again during my research. However, GymPact doesn't pay you for losing weight. Instead, it's set up to help you more with doing the things that lead to weight loss, like running, going to the gym, and eating more veggies.
However, I recently reviewed GymPact in detail and what I found was a little disheartening.
It seems that you really only earn a few dollars per week.
Gympact is better for those who need the motivation to do the things I mentioned above. Basically it's great at forcing you to do those things because it charges you when you don't.
For example, You can set a wager of $5 (the lowest amount possible) and that's what you're charged when you fail to do the things you promise when you make your "pact". On days you do successfully complete your pact you only earn a few cents or so. So with GymPact, you stand to lose much more than you earn.
Not exactly ideal is it? It sounds like a lot of these apps require you to wager money to make money. Any consistent gains in cash are minimal, and big prize money requires months of hard work, with a slim chance of winning against other teams.
Contests
Another way to make money losing weight is to join a weight loss contest. A quick Google search reveals dozens and dozens of them.
The rules will be different for each contest but you can expect the general rules to apply; expect to pay an entrance fee and to only get paid if you finish as one of the top participants. Again, you gotta pay to play 🙁
To maximize your earnings you should figure out how much weight you want to lose, how long it will take you, and how much money you're willing to spend on an entrance fee.
Once you know all that you can search for contests that suit you. This way you will be more likely to be successful and earn some money.
Be realistic with your goals though. Otherwise, you're just throwing money away and you will wind up frustrated at the end of it all. We want to make money losing weight, not spend money trying to lose weight!
How Much Can You Make?
Unfortunately, there's just not a solid answer to that question. How much you stand to earn depends greatly on how much weight you can lose.
It also depends on if you choose to enter contests, use apps, or both. And to add another layer of uncertainty, it also depends on how much you are willing to risk for wagers and entry fees.
The best bet would be to find an app or contest that pays a certain amount for each pound lost. I was unable to find anything like though. Based on my research, making any kind of decent wages or cash losing weight is just not going to happen.
Minor incentives or distantly possible prizes can serve as motivation to slim down, but this will not be a source of income for anyone. The best-case scenario is that you win a one time prize, but then the weight is gone, and the potential for earning money is tapped out!
Final Verdict?
Weight loss challenges (whether they are via apps or contests) are not ideal if you're looking to make some extra money. You might be able to earn a few bucks here or there but you are risking a lot on that possibility.
Some of these challenges take months to complete, and then you are splitting any money earned with a handful of others, possibly hundreds.
If you want to lose weight and get paid then you will be much better off doing it on your own.
There are loads of people looking for real weight loss advice from real people just like you. Just take a look at YouTube and you will see lots of people with weight loss and health-related websites who started out by simply chronicling their own experiences.
You can learn as much from a pro-fitness-expert as you can from someone who is currently overweight and sharing their struggles as well as successes.
They are creating long term passive income by helping others with their weight problems. So why not do what they do?
There are many ways going about setting up a health and fitness business online, or a website to track your weight loss progress. You can set up a website for about $11/year and it takes just a few minutes to get it live and available online. No previous experience needed!
As you learn about calories, nutrients, exercise, and staving off cravings you can share your knowledge with your audience. People can follow you on Facebook, Twitter, and YouTube You can become an authority in the weight loss niche and make good, passive money from affiliate sales. Some people, like myself, do this full time (my website is on a different topic, computers).
There are thousands of different side hustles you could do to earn some extra money on the side, and which one "clicks" for you depends on your personality and goals. However, there's one side hustle that makes an insane amount of money and works for anyone.
Starting an affiliate website is an incredible way to earn extra money because you can do it from your home on a laptop, and work on your business in the evenings and on weekends. The income potential is huge, and it's easy to scale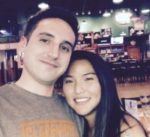 Nathaniell
What's up ladies and dudes! Great to finally meet you, and I hope you enjoyed this post. My name is Nathaniell and I'm the owner of One More Cup of Coffee. I started my first online business in 2010 promoting computer software and now I help newbies start their own businesses. Sign up for my #1 recommended training course and learn how to start your business for FREE!