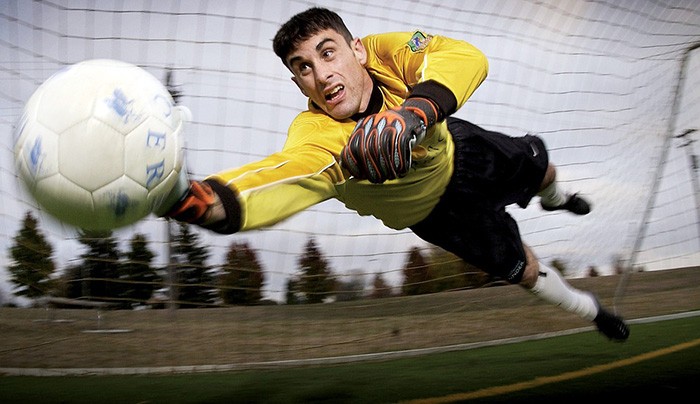 Are you a sports fanatic who loves all things sports? If so, and you also have decent grammar skills, I'll show you how you can get paid to write about sports and earn money writing about your favorite hobby.
Why write about sports?
Sports enthusiasts tend to eat, live, and breathe sports. You know what I mean. It's hard not to talk about that epic hockey fight or the football fumble that should have been ruled as a dead ball.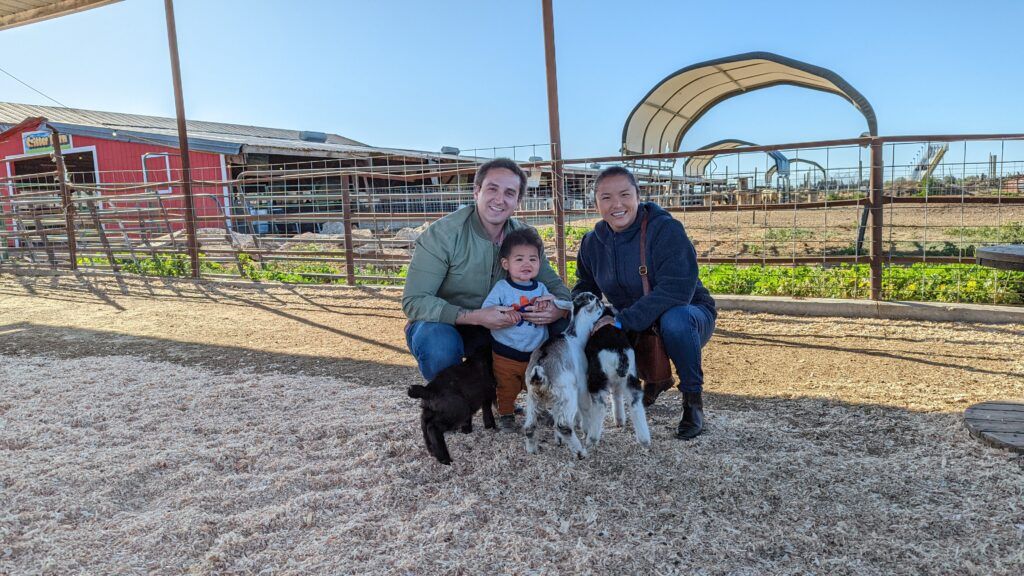 Are You Ready To Work Your Ass Off to Earn Your Lifestyle?
Are you tired of the daily grind? With a laptop and an internet connection I built a small website to generate income, and my life completely changed. Let me show you exactly how I've been doing it for more than 13 years.
And what about when your favorite baseball outfielder nails an outstanding diving catch? Epic right?
But, the point is, all of us sports fans have an opinion about our favorite plays and our not so favorite plays. Instead of chatting all about it with the guys, save some of that energy and write about it so you can get your thoughts out there while earning a few bucks.
Whether it's football, baseball, hockey, soccer, basketball, Nascar, golf, or another sport you're passionate about, there is a demand for good sports writers who know their stuff.
The best part of all is that it's so easy today with the popularity and rise of the Internet. It allows you to have a platform and you're likely to score quite a few writing gigs while turning it into a paycheck.
How to get paid to write about sports
Write for a newspaper
First, you can do it the old-fashioned way as a sports writer for a newspaper. You could land a job as one of their sports writers covering local sports.
In this capacity, you might have an opinion column, write about the lives of certain sports players and what they had to overcome to get where they are, or about the games themselves, while highlighting the best and worst plays of the games.
Now, admittedly, a newspaper will look harder at your credentials than a magazine that hires freelance writers. But, some will only be fine with knowing you're an expert who's clued in about current sports and can write decently about it.
Of course, if you have a college degree, they'll take a closer look at your portfolio or resume. But, if you only attended college for a couple of years, and had a column in your school's newspaper or even one at the high school level, that'll work.
You can approach getting a job at a newspaper two ways. You can land a few freelance jobs to use those pieces as part of your portfolio or if you have other credentials, use them.
Or make a pitch to have your own column — write a few pieces about recent games and plays and submit them to give them something to consider.
If you manage to get a job as a full-time sportswriter, a small to average-size town or newspaper might pay you around $20,000 a year or so. Of course, bigger cities and more esteemed newspapers will pay more, but they'll also expect more in terms of experience and/or schooling.
Freelance or contract work with a newspaper
Just as you can get freelance work with online publications, you can also do so with a newspaper. There could be two reasons for newspapers hiring this way.
First, they might like your writing or your angle, but maybe they can't afford to hire full-time writers. Or, they may have rules about credentialing for hiring full timers, and you may not have the qualifications needed, but would still make a good sports writer who would be an asset to them.
When they hire you out per piece, or column, or whatever, and you don't work directly for the newspaper, you are called a stringer. There may be a special game in the area that's a rare occasion, such as a nearby college making it into the championships.
Or, they may assign you to regularly write one or two stories a week and you might get regular assignments this way, without a full-time commitment.
Meet with the editor or send an email expressing your interest. Inform them of your expertise in sports, any writing experience you have, and other bits of info that could help them to decide if you're a fit. Be sure to send any sports articles you've written, preferably a digital file saved to a Word document or PDF.
Who knows? Even if you get just a couple of assignments a month, later on, when an opening comes up, they might just decide they like your work enough to hire you full-time or send more work your way.
Freelance Sports Writer
There are many publications, both print and online website, that hire freelance sports writers to write their articles. Bear in mind, you may not get a job with ESPN or Sports Illustrated because their requirements for their writers are very strict.
But, there are many other avenues to pursue on a smaller scale. Some might want you to pitch or query them or send them a note or letter with your contact information and samples of your work. Then tell them the type of story you'd like to write for them.
If they like your idea, you'll get a callback or an email. Usually, the way a pitch or query works is you send them the concept and if they decide they want to use your services, they'll get back with you to let you know what they're willing to pay, how long the article should be, and usually a deadline. It's like a proposal back to you.
Other times publications have a set amount they will pay for specific types of articles. You need to pay attention to each magazine in terms of what their specifications are and what they will pay and how.
While most publications won't tell you what they pay until they accept your work, you should reasonably expect to be paid $20 an hour for your work.
One thing worth noting is that many websites will allow a plug back to your own website if you have one.
Let's talk about some of the magazines and publications you can earn money from as a freelance writer.
SB Nation is one of the fastest-growing sports media out there. They have over 400,000,000 views a month on their website and over 2,000,000 Facebook fans. SB Nations has one of the most influential and passionate staff, as well as content of today's sports fandom, mostly written from fan perspectives.
Pitch them your story here. If you really are passionate about sports and love to write about it, this is one of the best platforms to lend your voice, while promoting yourself as a sports writer.
The great thing about them is they will help to train you and offer sound bits of wisdom for you to improve your craft. Many of their writers have gone on to work for even bigger publications.
Pay is unspecified.
RantSports gives fans and writers a chance to have their own say on a large platform, which is often been represented on FOXSports.com, CBSSports.com, SI.com, ESPN.com, MSN.com, NFL.com, and more.
They currently have over 300 paid writers in the United States and Canada.
If you're interested in submitting your article to them, email them at jobs@rantsports.com with your resume. Include at least one writing sample of a sports article.
They will also offer support and tips if you're new once you've had an article accepted. If you want to climb the ladder to write on SBNation, start with RantSports.
TheSportster looks for writers who are great at analyzing sports subjects in a huge way. They cover current events and look for their writers to uncover little-known facts about top athletes. Their website has 20 million views a month.
You'll get your own byline and will get paid, though they are not specific on the rates. You have to check with them often as there are times they halt acceptance of submissions but you never know when they open the slots back up, so the key is perseverance.
They do command that their writers have excellent English writing skills and are passionate about sports.
There's a process to get approved as one of their writers and once you are, they assign an editor to work with you. They expect their writers to come up with titles and summaries and once you submit those to the editor assigned to you, they'll approve the ones they like. They like list-based articles, i.e. Top 10, etc., but will take a look at other ideas.
They want writers that are long-term and dependable. Look over their website good to see the types of articles they like to use. You'll have to have a Paypal account to get paid by TheSportster.
12up publishes sports content that encourages friendly debates about a favorite sports topic. Once again, 12up has editors that will give good, honest feedback on your work once your first article has been accepted.
In particular, they favor top 10 lists, breaking news, items that spark a controversy, team and player analysis, and more. If you think there's something worth talking about outside of the box, they'll consider it.
They pay, but it's unspecified.
In addition to this short list, there are also many magazines tailored to a specific sport. Check those out and see if they're more on the ball for your interests.
Also, don't forget Freelancer or Upwork. The two freelance sites often have sports-related job postings for writers.
Hopefully, you can see there are many ways to get paid to write about sports. This is just a few suggestions. With a little research, you can find even more.
As a writer, you have an in-demand talent that can be used to earn you TONS of money online. You can earn money freelance writing, for sure, but it's still just trading dollars for hours. Personally, I recommend starting your own website! Information is the currency of the internet, so why not leverage your talents to build yourself a serious online income! Learn how to create your own blog-style website and make money through advertising.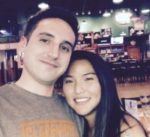 Nathaniell
What's up ladies and dudes! Great to finally meet you, and I hope you enjoyed this post. My name is Nathaniell and I'm the owner of One More Cup of Coffee. I started my first online business in 2010 promoting computer software and now I help newbies start their own businesses. Sign up for my #1 recommended training course and learn how to start your business for FREE!