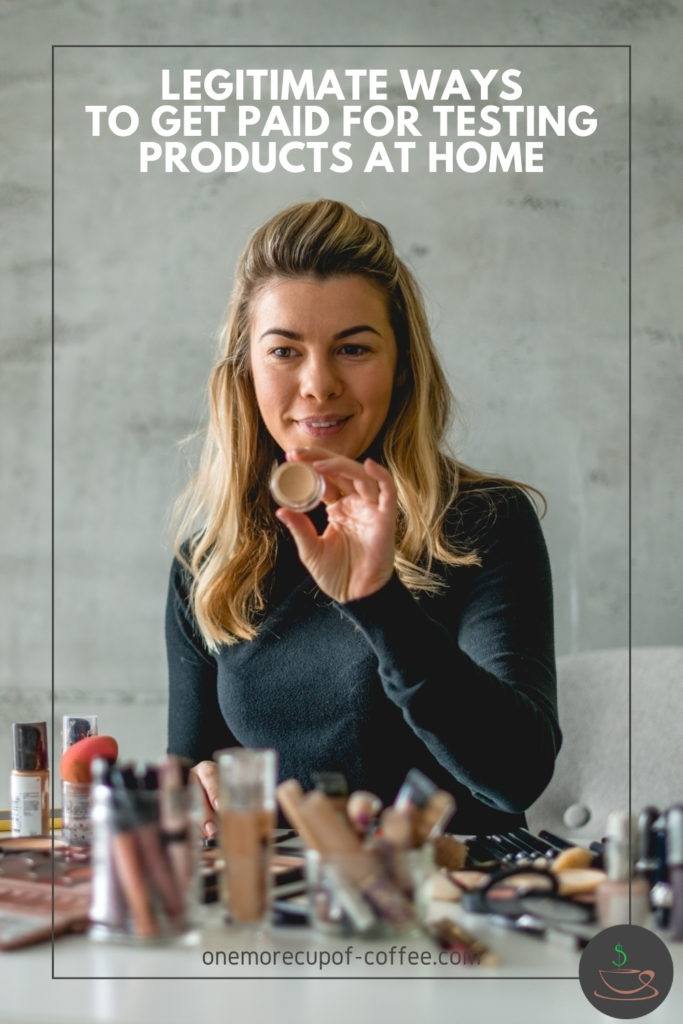 Ever thought about testing products at home in exchange for cash, gift cards, and free merch? These are some of the top ways to get paid for testing products at home, but how can you turn it into a full-time endeavor? Is that even possible? And what are the best product tester jobs from home that won't waste your time? Let's take a look. But first, what is product testing?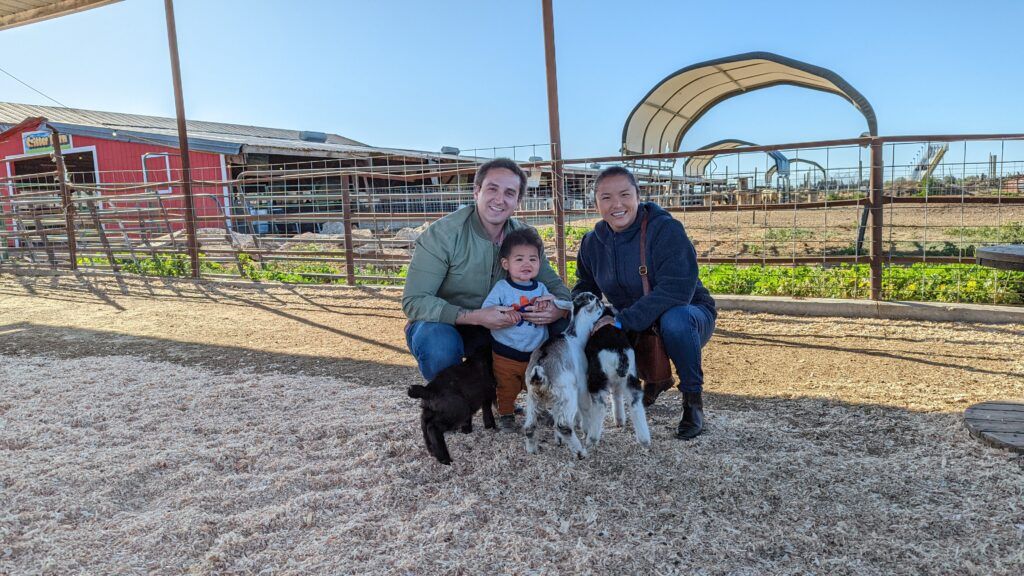 Are You Ready To Work Your Ass Off to Earn Your Lifestyle?
Are you tired of the daily grind? With a laptop and an internet connection I built a small website to generate income, and my life completely changed. Let me show you exactly how I've been doing it for more than 13 years.
Product testing came about many years ago, but it's only since this last decade that people have become truly aware of such an opportunity. This is in part because of our new digital economy that boomed at the turn of the century. More and more, people began to turn online for their shopping. What's more, they began to seek out reviews of products before deciding to throw their hard-earned money at it. Suddenly, the ability to review a product at home, or review a restaurant that you just ate at, meant that every single person could "review" your product/service and literally impact future sales (and especially your reputation).
Nowadays, online brands and businesses often want to receive feedback from the consumer before launching their new product on the market. That's where product testers come in. Also, products already on the market are often tested for free in exchange for a positive review.
Businesses know that without positive reviews, there's little chance for success. Not only has the ability to test products turned everyone into a critic, but it's also forced businesses and companies to stay accountable and transparent. That said, reviewing and testing products at home has significantly changed over the years. What used to be just a fun way to get free stuff has now turned into a full-time business pursuit for some.
As such, and as more businesses go online, the more demand there will be to test products at home. In this article, you'll learn all the ways to get paid for testing products at home including how to become a product tester and what are the best resources online to turn to for job opportunities.
Ways To Get Paid To Test Products At Home
There are several ways you get paid to test products at home. Sometimes, you'll get paid cash, points, gift cards, or free products (or a combination). There isn't always cash rewards available, but it depends on the item, the estimated value of the product, and how much the company is willing to invest in the project.
Free products (worth $$)
Cash / Direct Deposit
Giftcards
It always feels good to receive free stuff. People love it! But being a product tester, getting free stuff doesn't mean you get cheap products to test. Sometimes the products needing testing are worth a chunk of change. The best thing about those deals is that oftentimes the brand in question will let you keep the product.
If by chance you had a need for that product, then it's a double win! That's money saved on actually buying the product. Even better, if you don't need the product you can sell it and turn a profit!
How To Become A Product Tester
One of the most common ways to get involved in the product testing business and get paid to test products at home is by signing up with a firm that connects you to current brands and businesses looking for suitable product testers. Oftentimes, this is made doable by joining a market research firm online that allows you to test products at home. It's important that your demographic fits the needs of the company seeking testers.
Once you're screened and approved, you are ready to start the process. After this, you will provide your address to receive the product for free. Normally, you are paid after the trial process is complete (sometimes 1-2 weeks or more) and when you send in your customer feedback. This is a legit way to get paid to test products at home.
Another way to become a product tester and get paid to test products at home is by writing positive reviews – although I must say this method isn't really recommended and is quite the hassle to deal with. As I mentioned above, brands heavily rely on positive reviews in order to boost their product listings (i.e. on Amazon and other marketplace platforms).
Without them, it's nearly impossible to rank. That's where some brands will reach out to you to review their product for free (sometimes with payment) in exchange for a positive review.
I wouldn't recommend this option if you're serious about testing products at home. If Amazon or another marketplace catches you, you'll likely get your account shut down. Luckily, there's another way to get paid for reviewing Amazon products.
How Does Product Testing Work?
Companies will send you, the product tester, a free product test at home. After the testing period, which can vary and is determined by the company, you will submit your feedback and get paid. More often than not, you will also get to keep the gifted product. In some cases, you might be asked to complete additional tasks, such as engaging on the company's social channels or leaving a review on one of their listings.
How Much Can You Earn By Testing Products At Home?
Testing products at home isn't a get rich quick scheme. But if you're playing the game long enough and earn yourself a reputation for being a trustworthy product tester that provides excellent and valuable feedback, then you can certainly make decent money from it each month.
Take it from ProductReviewMom.com, who shares that she gets paid anywhere from $3-500 per product review. Other sources report that product testers can earn from anywhere up to $25-45 an hour.
That hourly pay is fairly decent, but it's not like you will be testing products 40 hours a week. So while you can earn a lot of money, it's more about how much time you put into it. The more products you test and review, the more financial opportunities you will have. Companies and brands like to see active product testers who are motivated to try out their new items. If you only test out one or two products per month, that's not going to make you stand out.
5 Product Tester Jobs From Home Worth Checking Out
While market research firms in the past have been known to send out products more liberally, they are starting to cut down on that and instead are giving users the opportunity to review surveys online in exchange for points. Although surveys can make OK paid online jobs for teens, it's not the best for replacing a full-time income. But if you can combine the rewards from these points sites with in-kind (cash) opportunities, then you'll start to have multiple types of income.
To reiterate, some market research firms don't always send out products. But if you know exactly the type of products within a certain industry that you'd like to test regularly, then check out specific companies that send out products for users to test from time to time.
Here are a handful of companies that offer both types of payment (cash and points) for testing products/services.
1. UserTesting
UserTesting is a reputable market research firm that works with the "best in class companies" to test their online and digital products/services to a wide audience pre and post-market. They have worked with brands such as Adobe, Wayfair, Home Depot, and even Facebook, and connected them with the top testers worldwide to get feedback on their services. They've so far administered over 3 million tests online to over 1.2 million users. Signing up is easy. Even though it's not physical products you can test at home, you can earn $10 for every 20-minute test you take and more for interviews (up to $120).
2. Toluna
Toluna is a French company that selects between 200-500 testers to test products as a "Toluna Influencer." You can be both invited directly to take part in a campaign or get randomly selected as a tester based on your demographics. Once you receive and test the product, you will take the survey that accompanied it and get paid in points that can be redeemed for cash.
3. Pinecone Research
Pinecone Research is one of the top-rated market research firms that pay you in points to share your opinion on all types of products and services. Once you rack up points, you can redeem them for cash and have payments sent to your PayPal account.
4. L'Oreal
L'Oreal offers lovers of beauty and cosmetics to join their "Consumer Participation Panel" which recruits men and women 18 and older to receive and evaluate their popular line of products at home. This includes items in hair care, makeup, sun care, skincare, hair color and styling, and more. In exchange, you get to keep the products for free. This could be a great side gig to save hundreds of dollars on beauty products (if you're a big L'Oreal fan).
5. Johnson & Johnson
Johnson & Johnson own a variety of products and brands including household names like Neutrogena, Tylenol, and Acuvue. That means that you could be testing existing products and items not yet released to market through JJ's Friends and Neighbors Program. As a member, you will take part in focus groups and discussion groups and participate in testing products and taking online surveys.
Get Paid Testing Products For Your Own Business
There are a number of ways to get paid to test products at home – whether via joining a market research firm that does all the connecting for you or by directly reaching out to brands and companies whose products you use and love every day to inquire about future testing opportunities. Either way, you can get paid in cash (or points), gift cards, and you'll almost always get paid with free stuff which you can either keep or resale for a quick profit!
However, these opportunities are few and far between, and at the end of the day you won't be making a sustainable income in most cases.
That's why I think it's a much smarter idea to basically start your own business and pay yourself to test products.
Rather than wait for companies to hire you to test, purchase the products yourself, test them, then make money from affiliate commissions and ads.
For example, if you want to get paid to test makeup products, start a beauty blog or YouTube channel (or both). You've got to review these products in order to produce content, so it's a business expense. This makes you more like a company (literally a company) where you have costs associated with creating profit.
In other words, you buy some makeup for $100 with the intent of creating $110 in profit (hopefully more!). That initial investment can create recurring revenue for you through YouTube views and affiliate sales, and fund further investment in your business, i.e. more makeup purchases.
This could be implemented in any industry you can imagine. People are always searching for content online, whether it's toys to make your kids smart, or the best vegan organic recipe kits. Literally everything is searched online, which means you could get paid to test any product imaginable, assuming you put in the work to actually build a business. You can't just buy the stuff and write it off as an expense come tax day!
In my opinion, if you really want to get paid to test products, the best path is going to be starting a business in a area you're interested in, and test products you are most excited to test yourself. Your enthusiasm and knowledge will come across in your content, helping you convert to views, clicks, shares, and sales!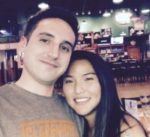 Nathaniell
What's up ladies and dudes! Great to finally meet you, and I hope you enjoyed this post. My name is Nathaniell and I'm the owner of One More Cup of Coffee. I started my first online business in 2010 promoting computer software and now I help newbies start their own businesses. Sign up for my #1 recommended training course and learn how to start your business for FREE!