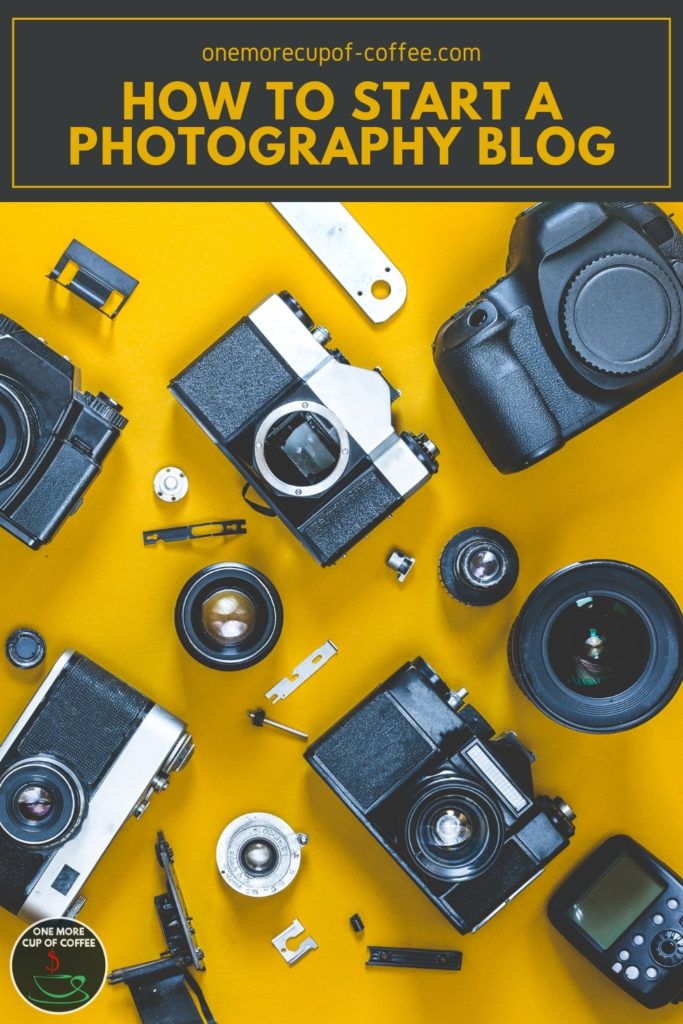 If you taking photos – whether as a hobby or as a professional in the field – starting a photography blog will enable you to show your passion to the world. But how do you start a photography blog? What can you do with a photography blog?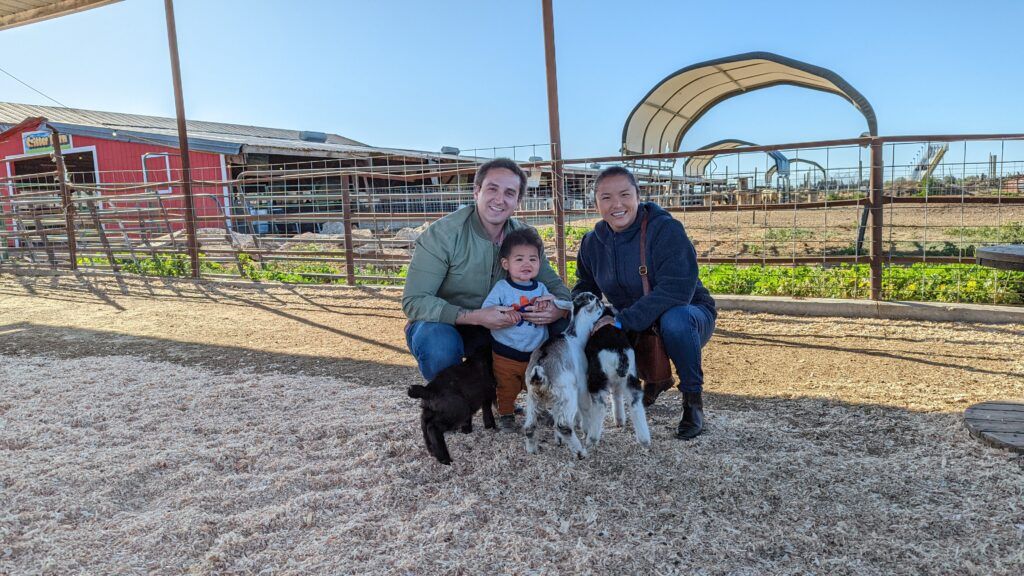 Are You Ready To Work Your Ass Off to Earn Your Lifestyle?
Are you tired of the daily grind? With a laptop and an internet connection I built a small website to generate income, and my life completely changed. Let me show you exactly how I've been doing it for more than 13 years.
Similar to personal blogging versus affiliate blogging, a photography blog can either exist solely as a hobby or as a legitimate online business. Deciding between the two early on, before you even begin to build the blog, will greatly impact how you approach starting your blog. This guide walks you through the steps to take in order to build a profitable photography blog, rather than a hobby blog. Photography blogs not only can land you new clients as a freelance or professional photographer, but it can also be a way for you to earn from affiliates and ads as you share articles about your gear, product review of new tech, photography tips and tricks, and more.
There are millions of people every day eager to learn about photography. Who better to teach them than an actual photographer?? The photography blogging industry business is teeming with opportunity. There are hundreds of ways to delve into the photography industry. You could start a wedding photography blog, landscape photography blog, portrait photography blog, or just a photography review blog where you pick apart all the camera buttons and equipment in detail. The options don't end there!
What's more, the world's largest markets and industries are all reliant on strong visual content to attract an audience. Photography and videography both (and especially combined) are only going to continue to rise in popularity. That's why there's never a better time than now to learn how to start a photography blog. Read more below to start your photography blogging journey!
How To Start A Profitable Photography Blog Business
Pick A Brand & Domain Name For Your Blog
Just as choosing the right camera for your needs and style is important, so is picking a brand and domain name for your photography blog. There are many photography blog names to get inspired by, but your focus should be on how you want to portray yourself.
Professional bloggers will often use their name, either shortened or in full, for their domain and brand. By doing it this way, your creative art becomes associated with your name. It's a great marketing strategy to grow your brand – which in the photography business is all about you, the photographer. Professional photography blogs will typically showcase the photographer's best work in an online portfolio. These types of photography blogs are clean and concise. There might be a blog section for additional tips from the artist, but that's not always the case.
Joe McNally, an award-winning photographer is a fantastic example of this type of professional photography blog. As you can see, the domain name and brand is simply the photographer's name or identity. After all, the art of photography is essentially a visual manifestation of the photographer's personality and unique take on the world. You can see on his blog that it's mainly a landing page to see Joe's work, inquire about business opportunities, peep the gear he uses, or find his social links.
Another approach to naming your photography blog is to choose an affiliate-style photography blog name. This approach is great if you intend to start a photography blog for the purpose of affiliate monetization (that is, monetizing using mainly affiliate marketing and SEO). With this style of photography blog, you will pick a niche in photography and write in-depth articles offering tips and advice related to that niche. This could range from food, street, or night photography to product reviews that help budding photographers choose the best gear suitable to their needs and lifestyle.
Digital Photo Mentor is one such blog that monetizes using affiliate marketing and display ads. You can find reviews on photography gear and articles covering a wide variety of photography topics including editing, lighting, photography workshops, courses, and more.
Build The Blog
Once you've chosen your brand name, domain, and style, now it's time to build your dream photography blog. There are three basic components for this step:
Domain
Hosting
Website Builder (CMS)
Technically speaking, your domain is the URL. This is what will appear in search engine rankings along with your post titles. It should look something like this (myphotographyblog.com).
As for hosting, there are really two main options to choose from: Bluehost and Kinsta. Bluehost is great for starting out because your site gets hosted on a public shared server and this is an affordable monthly cost ($3-9). They are one of the most widely used hosting providers and have quality customer service.
However, if you want a company that offers managed hosting on private servers that will make your blog run lightning fast, then consider Kinsta. Just be aware that with this boost in perks comes a higher price tag. Just like with cameras, sometimes the better quality image doesn't come from a nicer camera body but rather from the camera lens. That's just like Bluehost vs Kinsta!
Lastly, building your photography blog isn't complete without choosing the best website builder. In my experience over the last ten years, WordPress.org rivals all other CMS' on the market. Especially if you want to start an affiliate website and make money on your photography blog, WordPress.org will have all the tools and customization options you need in order to build a beautiful photography blog.
How To Grow Your Photography Blog
To grow a photography blog you will need to implement various tactics. The best long-term strategy to do this is to nail down SEO and optimize your photography blog's earning potential by learning affiliate marketing. It's what will take you from amateur blogger to pro blogger (just like the auto vs manual setting on cameras).
Get Free Traffic From Google
By learning all there is to know about SEO and affiliate marketing, you can seriously scale a photography blog and start getting free traffic from Google. This is especially the case if you are growing a photography affiliate niche website that relies on good keyword research.
Keyword research will help you target queries that photography enthusiasts are typing into Google and other search engines every day. Without keyword research, you're kinda shooting in the dark.
Social Media
In this day and age where digital media reigns, social media is a photographer's best friend. Today, it would be rare should a photographer not have an Instagram account, or another visual social platform, simply because this is where you can promote your visuals and work for FREE. Instagram, Pinterest, TikTok, think of these social outlets as your own PR agent and advertising agency. They are what will allow you to quickly show off your photography skills to the world.
There have been hundreds of "success stories" of photographers amassing 100-500K followers or more just for posting every day on Instagram. With a trade so highly visual (you can't get more visual than photography), there isn't any excuse for not actively sharing your work on these platforms. Likewise, getting involved in the photography community can only help you get discovered. The more you connect with other photographers, the more you can learn and appeal to their audience as well. It's a win-win!
Plus, as you build up your own loyal following on these platforms, you will notice how this traffic spills over to your blog. For photography blogs especially, showcasing your visual art on social media is key for growth.
How To Make Money From Your Photography Blog
Whether you create a photography blog to monetize with affiliates or promote your photography freelance services, you can definitely make money with a photography business.
If you build a photography website with the intention to monetize it (as I do with my own blogs), then you will need to focus on three main areas: affiliate marketing, display ads, and sponsored content.
Affiliate Marketing
Photography blogs are probably one of the top-earners in terms of affiliate income. This is simply because the products related to photography are fairly pricey.
Typically, the higher the sale price of an item = the higher the commission. Just imagine the commission from ONE sale on a $2,000 camera lens linked on Amazon? With a 4.00% commission on electronics, that would calculate to roughly $80! But higher product prices also mean fewer conversions. Unless a user has "buyer's intent" when they land on your article, that sale might never happen.
That's why you should, if possible, write helpful guides using photography affiliate programs and consider including them in your round-up of camera equipment review guides. If your site is trustworthy enough and you've provided them with clear, valuable info, there's no reason why they wouldn't naturally click on your affiliate link to visit the product detail page.
Display Ads
Another way to monetize a photography blog is via display advertising. Like a trusty tripod that takes the shot for you, display ads are a "hands-off" approach to making bank from your blog. I have used display ads on my own website and it's seriously paid off (read my full Mediavine income report here).
Sponsored Content
Photography blogs, depending on the nature and style of yours, might be a little different when it comes to sponsored content. While there is a lot of advice out there for how much photography bloggers make, there aren't many resources for how much to charge for sponsored content in particular. This is because unlike other blogs in the travel, fashion, or lifestyle blogging industries, photographers aren't your typical "influencer."
Also, the brand names in the business like Sony, Canon, Nikon, Zeiss, GoPro, etc., don't usually turn to photography affiliate blogs in particular to promote their new gear. To land such gigs, you'd need to have quite a reputable name and brand (again, Instagram is great for this).
To one day get sponsorships from the brands in photography you know and love, then follow top photographers using hashtags like #PolarProAmbassador or #SonyAlphaAmbassador to see what they're doing for tips. Do they have a massive following? What's their photography style like? If you build up a unique portfolio, tagging these brands just might get their attention and land you a sponsored opportunity as well.
Why Photography Blogging Is An Evergreen Business Opportunity
The digital photography market is expected to reach nearly $150 billion by 2026. If that isn't a tell-tale sign that photography blogging is an evergreen business opportunity, then what is? As the leading brands in photography continue to make innovations in the industry, the more people will get into photography and the bigger the demand will be for striking visual content.
No matter your niche, there will always be curious learners and experts out there teaching the next generation of photographers. So what are you waiting for? In just a few clicks of a button, you can have your photography blog up and running!
It's Time To Take Action!
You've read this far. What's holding you back?
Earning consistent income from a blog is not some kind of crazy, pie in the sky dream anymore. Millions of people start and run their entire business from a laptop.
The secret is out. The trail has been blazed. Just follow the steps and make it happen.
Do you want it bad enough to make it a reality? Stop reading and start doing. Here's how to build a blog and make money, even if you have no previous experience.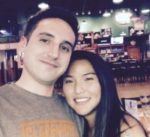 Nathaniell
What's up ladies and dudes! Great to finally meet you, and I hope you enjoyed this post. My name is Nathaniell and I'm the owner of One More Cup of Coffee. I started my first online business in 2010 promoting computer software and now I help newbies start their own businesses. Sign up for my #1 recommended training course and learn how to start your business for FREE!