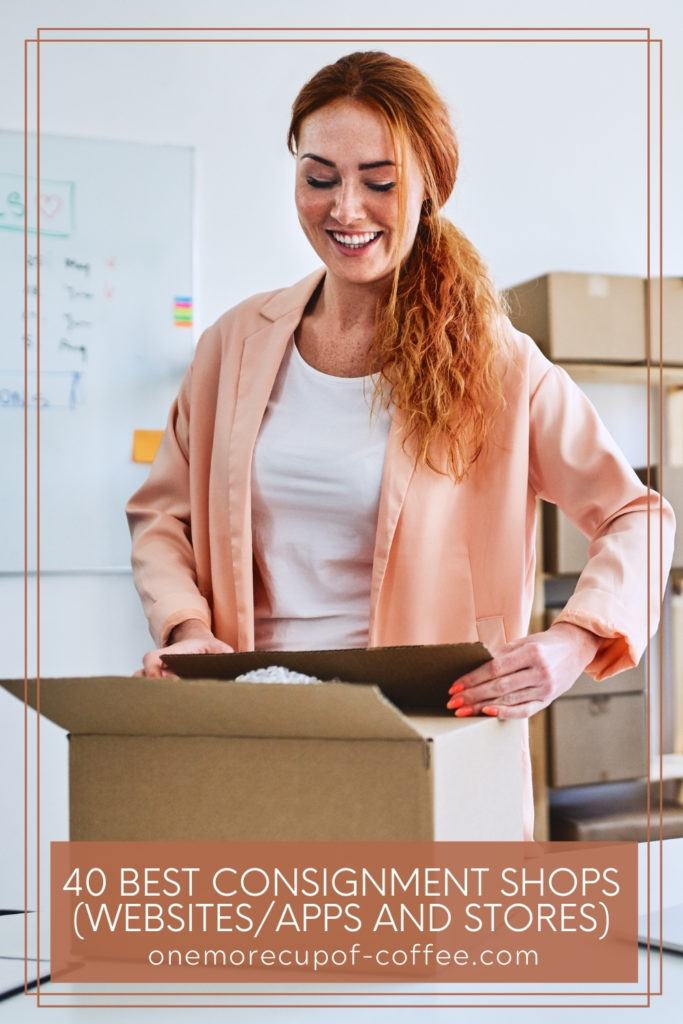 Looking to sell your used clothing, furniture, or electronics but aren't sure where to go? While there are still a handful of major brick-and-mortar consignment stores out there, sometimes the best consignment shops will be online. More and more, people are taking advantage of this new digital economy to sell their used items on the latest website and app-based services.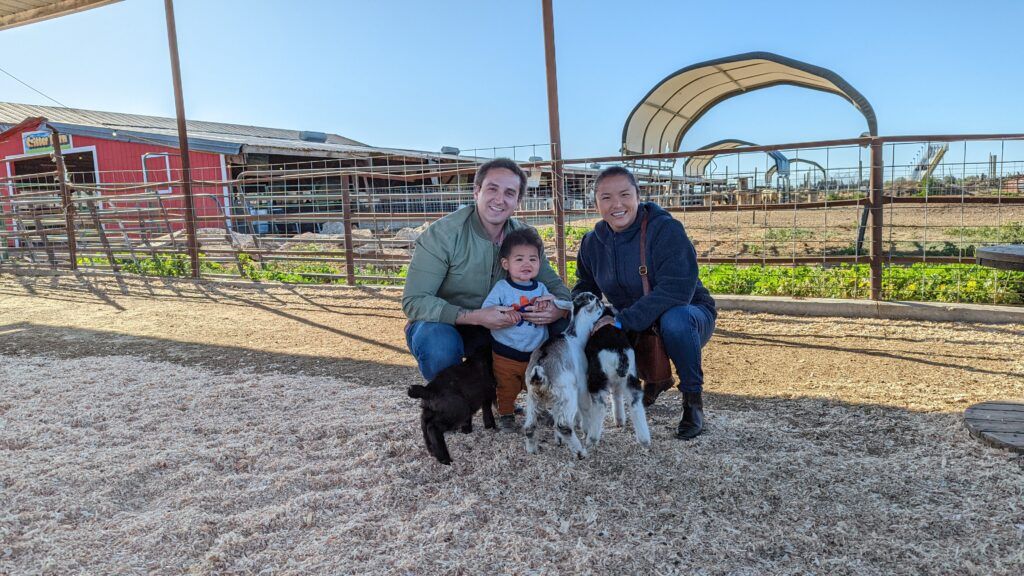 Are You Ready To Work Your Ass Off to Earn Your Lifestyle?
Are you tired of the daily grind? With a laptop and an internet connection I built a small website to generate income, and my life completely changed. Let me show you exactly how I've been doing it for more than 13 years.
Consignment shops, in particular resale shops, are actually a booming industry. In fact, according to the Association of Resale Professions, resale is one of the fastest-growing segments of retail with a 7% annual growth rate and an estimated value of $17-24 billion. Great news! That means millions of people are looking for the next best consignment shop to turn their no-longer-used items into quick cash.
Whether you are looking for consignment shops to sell gently worn items or to buy secondhand as a conscientious consumer, here are the best consignments shops out there (both online and off). In this article, we're taking a deep dumpster dive into consignment. You'll find the most popular consignment stores available online and in-person with a focus on consignment stores for clothing, kids, furniture, luxury/designer, and electronics.
Best Consignment Shops Online (Websites & Apps)
Clothing
1. Swap
Swap is an online thrift and consignment store that sells gently worn women's apparel as well as baby and kid items. Earn 15% for items priced under $8.00 and 70% on consignment clothing sold over $8.01.
2. Poshmark
Poshmark is the leading online consignment shop for used clothing, accessories, and shoes. They take a small $2.95 consignment fee from the final sale price if it's under $15. Over $15, and it's a 20% fee.
3. Mercari
Mercari is known as "the selling app." Even though consigning second-hand clothing is popular, you're not limited to what you can buy or sell on Mercari. There's a 2.9% + $0.30 consign fee.
4. Vinted
Vinted is an app-based consignment shop where you can buy, sell, or swap used clothing, shoes, and accessories. There is no consign fee, but there is a seller's protection fee that varies from 3-8% of the selling price.
5. Depop
Depop is where you can cosign your unique fashion, whether it's "pre-loved" clothing, luxury items, or vintage streetwear. To consign on Depop, there is a fixed 10% fee on the total transaction amount including shipping costs.
6. Re-See
Re-SEE is an online consignment shop that's all about giving a second life to past fashion. To sell on Re-SEE, your garments should be dry-cleaned in advance and in excellent condition. Approved consigners will receive a 60% commission on sold items only (40% fee).
7. Grailed
Grailed is considered the largest online marketplace to buy and sell men's clothing. There is a 9% commission to cosign on Grailed.
Kids
8. Kidizen
Kidizen is the best consignment shop online to cosign used kid's clothing and buy items marked down at 70% off retail. There is a 12% marketplace fee as well as a $0.50 transaction fee.
9. The Swoondle Society
The Swoondle Society does kid's consignment a little differently. Instead of selling items, you learn "how to swoondle" and trade up to 5x a month with other users on the platform (additional trades cost $3). There is a flat $15 membership fee each month to join.
10. Josie's Friends, LLC
Josie's Friends is an online consignment shop that aims to end the poverty cycle for kids through second-hand fashion. Each of your consigned items goes to a child in need. Once an item sells, you receive a 50% commission paid via PayPal.
11. Toycycle
Toycycle is an online consignment store for baby and toddler clothing, toys, and gear. Their payout structure varies based on the sale price of the item. For example, for items listed and sold under $10, you get 15%. The higher the price, the better the commissions ($20-30, you receive 30%).
12. Bagsy
Bagsy is a high-end kid's consignment shop online that features boutique and trunk show brands. There is a $3.99 fee to order a Bagsy bag that you then fill with good condition, gently-worn clothing. You receive a 40% commission on the final sale price of your items.
Furniture
13. Chairish
Chairish is the leading online consignment marketplace where you can buy and sell vintage to contemporary furniture. It's free to list and you'll receive 70% of the final sale price via PayPal.
14. Ruby Lane
Ruby Lane is an online marketplace where you can set up your own shop and sell your fine antiques and collectibles, including some furniture pieces.
15. 5Miles
5Miles is a popular app for buying and selling used items including furniture and cars as well as outsourcing services such as auto repair.
16. Everything But The House
Everything But The House (EBTH) is a full-service "selling solution for home or business-minded consignors." You can cosign all sorts of furniture and home decor items.
Luxury
17. thredUP
thredUP is a popular online consignment shop, particularly for high-quality secondhand brand clothing. It is said to be the high-end alternative to Poshmark. Your payout varies based on the sale price, with higher prices equaling better commissions.
18. Tradesy
Tradesy is where to go to buy and sell designer bags, clothes, and shoes featuring new and preowned Louis Vuitton, Chanel, and Michael Kors collections. Earn 80% or more on sales.
19. The RealReal
The RealReal prizes itself as being one of the best consignment shops online for authenticated luxury consignment. Earn between 55-70% of the final sale price.
20. Vestiaire Collection
Vestiaire Collection is a luxury app-based consignment store dabbling in everything luxurious – from designer accessories to men and women's pre-loved fashion. The commission fee to cosign varies between 15-25%.
21. LePrix
LePrix is another popular online consignment store featuring only authentic luxury fashion ranging from handbags, jewelry, and shoes from the top consignment shops around the world.
22. Worthy
Worthy is an online consignment shop exclusively for selling used jewelry.
RV Consignment
23. Pedata RV Center
Pedata RV Center is an online resource where you can consign your RV. They take care of the listing and advertising for you so you don't have to. There is a listing fee of $395.
24. RV Fun Rental
RV Fun Rental knows that you could be earning from your unused RV while renting it out and staying in control. They offer RV consignment services but you need to call to inquire about their pricing structure.
25. Allstar Coaches
Allstar Coaches is the US's leading private motorhome rental company. To join, you must enroll in their Allstar Coaches fleet program.
Wedding Dresses
26. StillWhite
StillWhite is the world's largest online wedding dress consignment where you can buy/sell used and preowned wedding dresses. You receive 100% of the commissions, but there is a hefty $400 one-time cost to start selling.
27. Nearly Newlywed
Nearly Newlywed is the one-stop-shop for wedding consignment. Sell your preowned wedding gown, jewelry, shoes, and accessories all in one place. There is an affordable $25 listing fee and you receive a 60% commission on the final sale price.
28. Once Wed
Once Wed is a trusted online consignment shop to safely and securely sell your second-hand wedding dress, bridesmaid gowns, accessories, and more. There is only a one-time $19.95 listing fee (plus $5 per additional items) to cosign your wedding dress. You keep all the commissions.
Pros & Cons of Cosigning Online
There are a few pros and cons of choosing to cosign your items online or via an app.
Pros
Without a doubt, being able to cosign your pre-loved items by just logging in online has forever altered the world of resale. That said, one of the biggest advantages of online consignment shops is convenience. If you have poor local options in your area, then selling online is your next best bet. Another pro is that you're likely to sell faster. By adding your listing to online apps and marketplaces, your items can get seen and bought much quicker than in brick-and-mortar stores.
Cons
Scams, shipping labels, seller fees… There are a few reasons that online consignment isn't fool-proof. Not only are there are a few extra fees involved compared to traditional consignment shops, but there can also be long periods of time that go by while you wait for your commissions.
Best Items To Sell On Consignment Online
Clothing is by far the most popular item to sell on consignment, but it's not the category that reaps the most reward. Commissions on clothing are usually cheap, so unless you have designer or brand clothes, you won't earn that much. Specialized consignment, like furniture or luxury items, will sell for more. Online consignment also opens up opportunities to sell items that are out-of-the-box that wouldn't normally get accepted at consignment shops in-person.
Other Tips To Earn Money With Consignment Shops Online
If you can't find a suitable consignment shop online to sell your items, then you can always fall back on marketplaces such as eBay, Craigslist, and Facebook Marketplace. Another option is to look at app-based services such as LetGo that cater to your local area.
To earn more money with consignment, you'll always want to make sure to thoroughly clean, possibly dry clean, your clothing beforehand (especially items such as wedding dresses). The better condition your stuff is in, the more commission you could make.
Best Consignment Shops In-Person (Stores & Chains)
Clothing
29. Buffalo Exchange
Buffalo Exchange is one of the best consignment shops in brick-and-mortar style. They have locations across 18 states in the nation. You can visit in-person (by appointment only) or ship in your items. Upfront, you can receive either 30% cash or 50% store credit for your wanted items.
30. Plato's Closest
Plato's Closet is one of the better-known consignment retail stores to sell your second-hand clothes. They buy everything from name brands to your everyday basics. They don't mention how much they pay you, which is on the spot, but it's usually around 30-40% of the retail price.
31. StyleEncore
StyleEncore will buy trendy gently-used clothing, shoes, jewelry, handbags, and accessories at 15-20% of the original retail price. They will make you an offer upfront so you leave with cash.
Kids
32. Once Upon A Child
Once Upon A Child is the nation's #1 outlet for gently used kid's clothing, toys, shoes, and equipment. The company will buy select items in ready-to-use condition at 30-40% of the retail price.
Furniture
33. Furniture Consignment & More
Furniture Consignment & More is a California-based full-service consignment store specializing in second-hand furniture.
34. Furniture Finders
Furniture Finders is a helpful resource if you need to find used furniture. They have a quick search option to locate second-hand furniture across 35 states.
Luxury
35. Crossroads Trading
Crossroads Trading has 37 stores across the States and offers you a 50-70% commission on your high-end designer or luxury clothes, shoes, and accessories.
36. Clothes Mentor
Clothes Mentor is a reseller of exclusive name brand and designer consignment. They have nearly 150 stores across 30 states and offer around 25-30% cash of the retail price.
RV
37. Camping World
Camping World is one of the best RV consignment stores where you can either consign your RV to earn the most money or sell your RV outright to them for a fee.
38. Lazy Days RV
Lazy Days RV handles all the logistics of consigning your RV including pick-up, paperwork, advertising, and more.
39. Classic RV Sales
Classic RV Sales is the east coast's largest RV consignment dealer. They are located next to Monroeville, NJ.
Wedding Dresses
40. Blue Sky Bridal
Blue Sky Bridal has been selling pre-loved wedding dresses to new brides since 2007. To cosign, you need to book an appointment at their Portland and Seattle locations. They also accept and sell dresses nationwide via shipment. You receive 50% of the final sale price.
Pros & Cons of Consignment Chains
Pros
With in-person consignment, one of the biggest advantages is that you often get cash upfront. You also don't have to wait lengthy periods for an interested buyer. In general, this option requires "less maintenance" as you can just go and drop off your items and walk away with cash. Note there are consignment stores that work via profit sharing as well, so while receiving cash upfront is common, it's not always guaranteed.
Cons
One con of consigning in-person is that you tend to earn less commission when you consign clothes in-store rather than online. Also, unwanted items are usually given back to you instead of getting donated to select charities which is often the case with online consignment services.
Best Items To Sell On Consignment In-Store
Consignment stores urge consignors to bring in the best quality items possible. That often means new with tags, unused, or slightly used. If an item looks too worn, it's likely not going to sell. The best stuff to sell will be clothing in bulk – usually, stores accept up to 50 items at a time. To earn more, make sure to present your clothes well (don't toss in a black trash bag). Newish shoes are also one of the top items to sell as they can earn you a decent amount as their retail price is costlier than some clothing.
Other Tips To Earn Money With Consignment Shops
Apart from cleaning your items, what can you do to earn more money? If you have the right garments, specialty consignment stores can offer you a better deal than some generic stores. Also, if you are consigning an item that you know is worth more than what the store is offering, don't be shy to ask for a profit-sharing possibility instead of accepting cash upfront. If you don't need the cash, sometimes waiting a while until it sells will eventually earn you more money. You can also consider taking in-store credit.
The best consignment shops will offer decent commissions while having a high acceptance rate – that goes for both online and resale chains. You may find it more profitable to sell your secondhand items via an app, but if you are located near a consignment store then it might be simpler to go in-person to strike a deal. No matter which method of consigning you choose, refer to this guide to find the best consignment shop or app that works for you!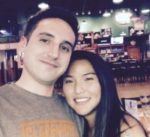 Nathaniell
What's up ladies and dudes! Great to finally meet you, and I hope you enjoyed this post. My name is Nathaniell and I'm the owner of One More Cup of Coffee. I started my first online business in 2010 promoting computer software and now I help newbies start their own businesses. Sign up for my #1 recommended training course and learn how to start your business for FREE!