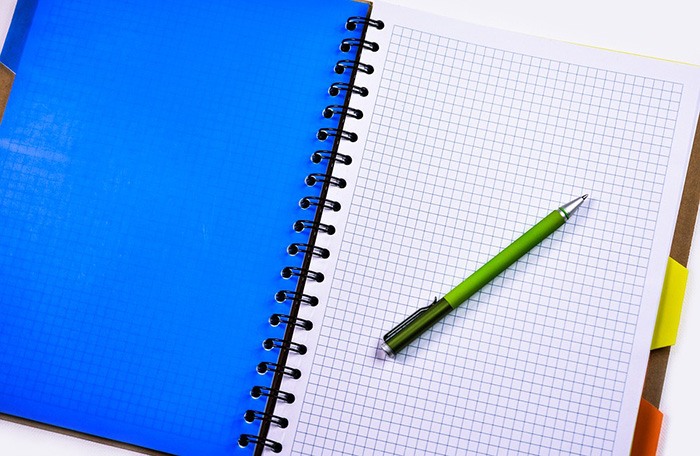 Let's face it. Teachers are overworked and underpaid. The average school teacher earns only $30,000 to $50,000 a year. It's possible to boost those earnings by selling the lesson plans you've created for your classroom. I'll show you how to get paid to write lesson plans.
Why get paid to write lesson plans?
The better question might be, "Why not?" Teachers are often under-rewarded for their efforts. They have to create lesson plans anyway for their classroom. That and a whole host of other duties which include teaching subjects, tracking your student's progress, creating tests and quizzes, grading them, and much more.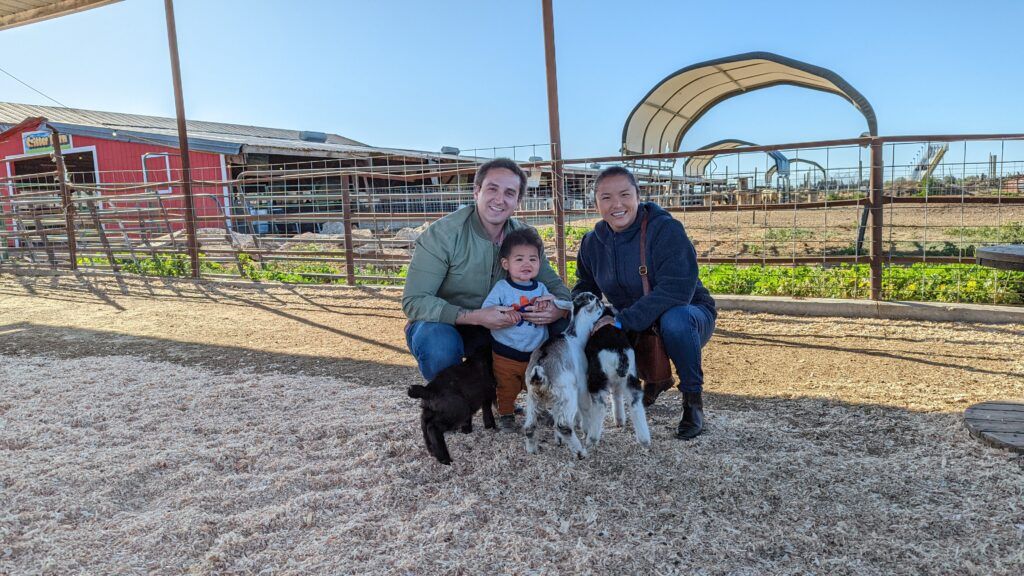 Are You Ready To Work Your Ass Off to Earn Your Lifestyle?
Are you tired of the daily grind? With a laptop and an internet connection I built a small website to generate income, and my life completely changed. Let me show you exactly how I've been doing it for more than 13 years.
While many teachers make their own lesson plans, some choose to buy them. It's understandable with already overworked teachers trying to fit it all in. Add the Common Core program to the mix, and teachers are struggling to deliver a curriculum that meets the standards of the program.
It just saves teachers precious time when they purchase curriculum rather than create their own. A teacher's work is not finished when they leave the classroom. They often log many additional hours at home, in part, creating lesson plans.
When they are able to purchase a plan, it saves them valuable time that can be spent in other areas of the classroom, or at home with their families.
So, when it comes to lesson plans that need to fit the bill, if a teacher isn't going to create the lesson plans, they'll trust other teachers the most when it comes to delivering what they want and need.
A national survey by the Education Week Research Center showed that 87% of teachers polled say they trust other teachers' word about which curriculum align with Common Core. 38% said they trust curriculum publishers and providers.
And the simple fact is that when a teacher creates a lesson plan that they can make money on, it is often a much higher quality than those that are offered for free.
With all that in mind, some teachers are finding ways to earn more money and one of those ways is by writing and selling lesson plans, sometimes in addition to the ones they've created for their own classrooms. Many have surpassed their annual teacher's salaries doing so.
It's become a lucrative opportunity for many who have surpassed their annual teacher's salaries doing so.
It should be noted that teachers aren't the only ones cashing in on creating lesson plans. It's also a perfect avenue to for retired educators and programmers to pursue as well. Or, anyone else who has the intelligence and know-how to do it while being current with the required curriculum standards.
Selling curriculum online is even a great thing for homeschoolers and actually, I've seen curriculums designed by homeschoolers do very well on many sites.
What about ethical or legal implications?
Some critics of teachers who sell lesson plans have made ethical or legal arguments. The spotlight was placed on selling of lesson plans when kindergarten teacher Deanna Jump earned $1 million in a year selling her lesson plans.
The schoolteacher earned less than $30,000 a year at her primary job and decided she could no longer afford to make a living that way, so decided to supplement her income on the TeachersPayTeachers.com site, a huge marketplace that encourages teachers to sell lesson plans to other teachers.
Jump focused on what she knew, kindergarten studies and created and sold the plans on the site and became the first person to pass a million dollars in sales. In spite of her good fortune, Jump still teaches because it's her passion. It's just that now, teaching is a hobby for her.
Proponents and opponents debate both sides. Some say why not share something that is helpful to others in the teaching industry and supplement their income? They say as long as the lesson plans are checked for accuracy, there's no problem.
Others say that technically, when a teacher writes a lesson plan for the classroom, legally the material belongs to the school. They say by selling those plans, a copyright law is broken.
Some teachers have actually put some of the money they've earned back into the classroom, by purchasing additional supplies or books.
The general school of thought is that as long as a teacher is doing their job and their sideline ventures, whatever they may be, aren't taking away from their duties, it's not a problem.
In the end, your local school district's rules and laws would apply. Some have seen objections from officials while others have seen a high amount of support.
What makes lesson plans stand out?
If we're to take Deanna Jump's success story as an example, her lesson plans are very well-designed. They're highly creative and offer activities that capture the attention of a five-year-old. They're overall well thought out programs, and most of all, Jump knows how to promote and market her plans.
Her promotional tactics must work too, as she's garnered more than 17,000 followers on the website and has a perfect score in her ratings.
Where you can sell your lesson plans
While teachers have been known to sell their plans on Craigslist, eBay, and Etsy, if you really want to see those dollar signs, sign up to sell on Teachers Pay Teachers. It's by far the largest avenue to score extra money selling lesson plans.
The site has 15,000 users who have listed lesson plans and 10,000 of those are sellers. Teachers Pay Teachers is expecting more than 30 million dollars in transactions this year.
While there are lesson plans that are free on the site, apparently teachers look for the quality plans that they know they will be able to use in their classroom.
More than a dozen teachers have earned over a million dollars on the site and in addition, at least 300 others have earned more than $300,000 in a year.
When I last checked their inventory, there were over 1.7 million lesson plans and other materials, which included classroom activities, quizzes, and work sheets. Most cost less than $5 a download. But, let's say a teacher gets a hundred downloads, that's $500 bucks. Not too shabby.
The success even surprised the website owners. And it was Deanna Jump's lesson plans that garnered enough publicity to be able to say "hey, this is a thing."
You would price the lesson plans you've design how you would like, but, as an example, Jump's lesson plans range from free to $100 a packet.
There are two levels of memberships on Teachers Pay Teachers – a free membership and a premium subscription.
The major difference between the two is the amount of commission the site takes from all sales by the sellers. With a free membership, they withhold 40% commission from your sales, but with a premium one, it decreases to 15%.
I personally would suggest going with the free membership to start out with and once you really get going, then you can upgrade.
I'd also recommend having a couple of free products to allow potential customers to test your products and when they see the quality of your products, it'll be an incentive to them to purchase some of your premium products.
Teachwise is another online marketplace that wants to see teachers rewarded for their original classroom ideas and lesson plans. It's easy to set up a store on the site.
Like Teachers Pay Teachers, they offer two levels of membership, the Basic or free one, and the Premium. With the basic, they take 25% commission or fees, which is less than Teachers Pay Teachers, plus a 30 cent transaction fee for each product sold. With the premium membership, you'd pay an annual fee of $44.95 plus 10% commission on each item sold.
If Facebook reviews and fans are any indications, this is probably one of the smallest sites out there as they have just over 2,000 Facebook fans who give them 4.5 out of 5 stars.
Teacher's Notebook is another site to sell your educational materials on. What I like about this shop is they offer some pretty good tips on how to get your shop more attention and get those sales adding up.
Their free shop takes 25% commission plus a 30 cent transaction fee on each sale, while their premium shop only keeps 15%, but it costs $49.95 a year to get it set up.
They have over 20,000 Facebook followers who seem to be pretty happy with them, scoring them a generous 4.9 stars out of 5.
Those are some of the ideas that you can put into action selling your lesson plans. There are a few others out there that you can find with a bit of research.
Of course, one consideration is you can skip the fees altogether and start your own website to promote and sell your materials.
In any case, it's easy to see there's a huge market for lesson plans and educational materials and you really can get paid to write lesson plans.
As a writer, you have an in-demand talent that can be used to earn you TONS of money online. You can earn money freelance writing, for sure, but it's still just trading dollars for hours. Personally, I recommend starting your own website! Information is the currency of the internet, so why not leverage your talents to build yourself a serious online income! Learn how to create your own blog-style website and make money through advertising.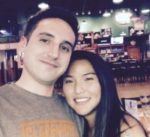 Nathaniell
What's up ladies and dudes! Great to finally meet you, and I hope you enjoyed this post. My name is Nathaniell and I'm the owner of One More Cup of Coffee. I started my first online business in 2010 promoting computer software and now I help newbies start their own businesses. Sign up for my #1 recommended training course and learn how to start your business for FREE!