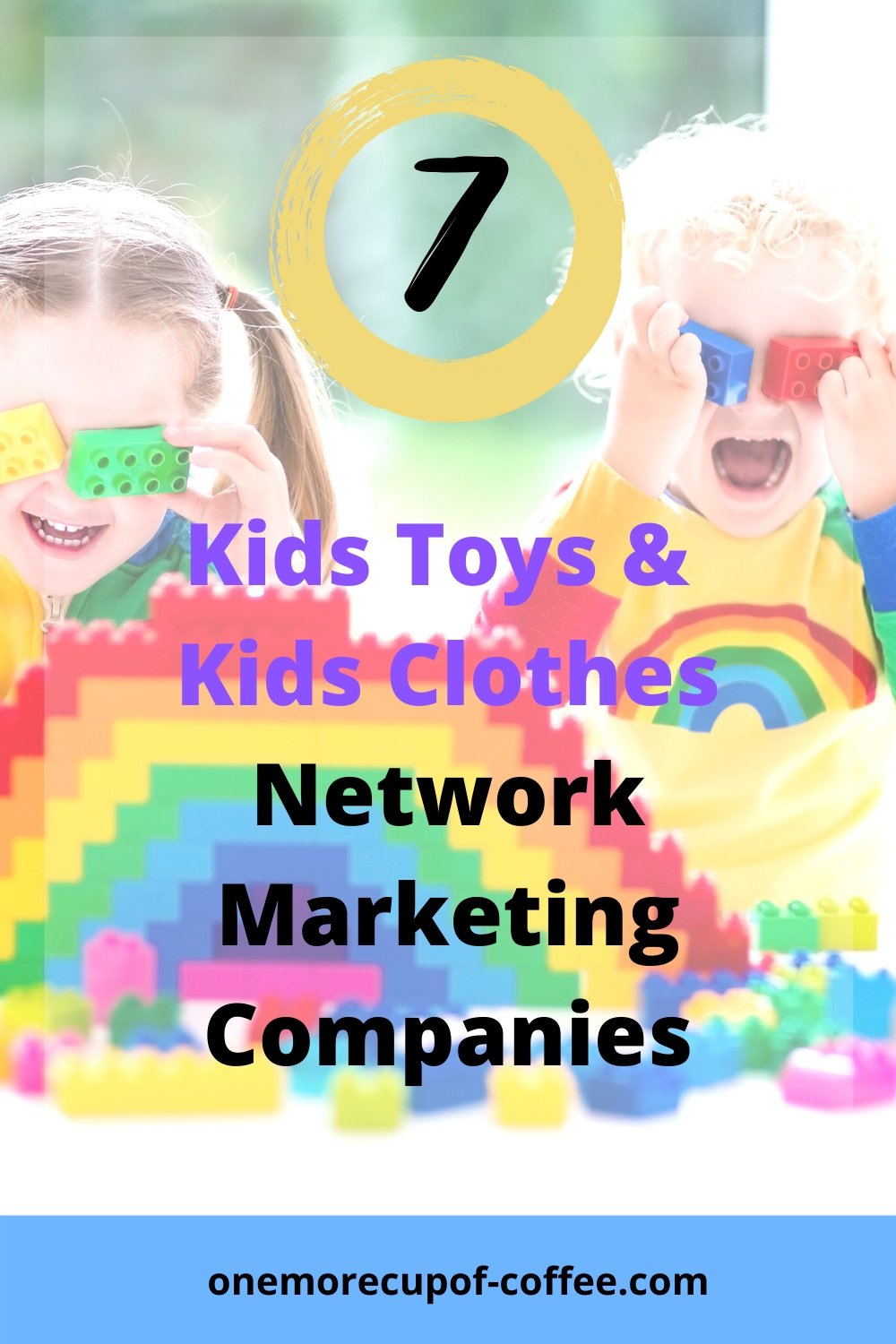 Network marketing companies often follow the same general themes – health, wealth, and fashion. While those products are popular, there's a certain appeal to breaking out of the mold. Breaking that mold is exactly what these kids toys & kids clothes network marketing companies do.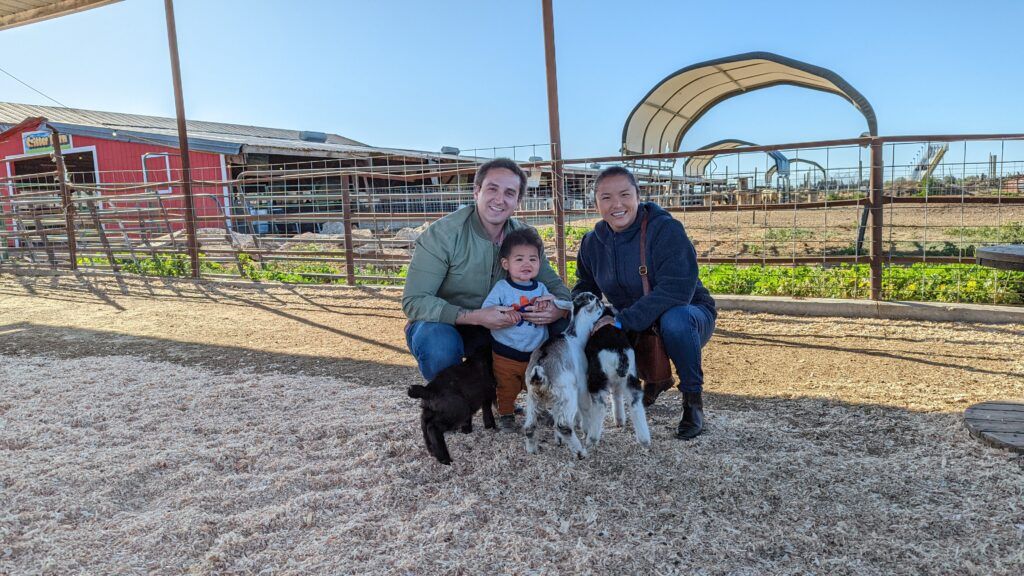 Are You Ready To Work Your Ass Off to Earn Your Lifestyle?
Are you tired of the daily grind? With a laptop and an internet connection I built a small website to generate income, and my life completely changed. Let me show you exactly how I've been doing it for more than 13 years.
All of the MLMs in this list have a strong emphasis on products for kids. Some, like LuLaRoe, do have a significant range of adults clothing as well, while others focus almost entirely on children.
There are key advantages to this type of product selection. For one thing, many of the companies offer items that you won't find in stores. This can include unique styles of clothing or games that are specifically designed for education.
The field isn't as heavily populated as jewelry or cosmetics either, so you have less competition from other companies and consultants. This can be a major advantage.
One final benefit is that expanding your audience may be easier than in other fields. You have many networking opportunities at your fingertips, such as through your child's school and any groups that they are a part of.
Of course, these companies are all MLMs. This means that you should do your due diligence. Make sure that you look carefully at the requirements and the products before you make any decision about joining the company. If you decide you don't like the companies in this list, you can always go back to the stalwart health and wellness, weight loss, makeup, and jewelry companies.

Kids Toys & Kids Clothes Network Marketing Companies
SimplyFun
Discovery Toys
Matilda Jane Clothing
LuLaRoe
Wildflowers Clothing
Shrimp & Grits Kids
Mary & Martha
1. SimplyFun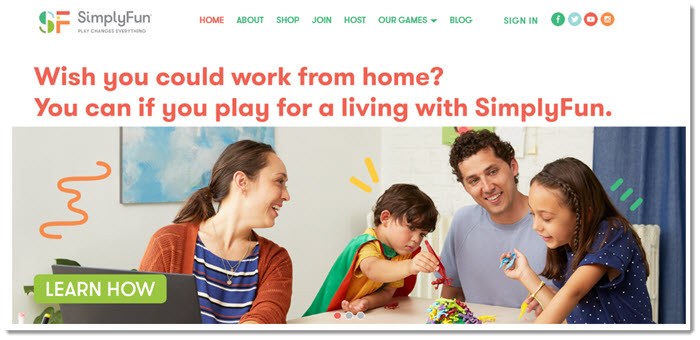 Focus: Games for kids and families
Minimum Cost: $129
Product Overview: SimplyFun offers a collection of close to 150 different games and toys, with a particular focus on board games. Their marketing and product selection follow the idea that games are a powerful way for children to learn.
Games can also be a good way for families to spend time together. This area is one that many parents may be interested in, as there is a desire to get kids off technology and doing something with the rest of their family.
The selection of games from SimplyFun includes some items that are fairly unusual, along with others that are more familiar.
SimplyFun provides details about the suggested age for using each game, the number of players needed and roughly how long a game should take. This could make it easier for customers to find the right game for them.
The games are reasonably priced and the selection is broad enough that there should be some items to suit most people. While games won't appeal to everyone, the style of SimplyFun should make sales achievable with the right audience.
Commission Quick View: Sales can be made in-person through a party or via a replicated website. The compensation rate is 25% either way. There is also a personal bonus of 3%, 6% or 9% for hitting sales targets each month. The requirements for the bonus are $600/month, $1,000/month and $2,000/month, respectively.
SimplyFun uses a typical rank-based approach for team building. However, there are only four different ranks to progress through. The requirements aren't incredibly complicated either (at least, not compared to most other MLMs).
Interestingly, the commission from your own sales increases as you progress up the ranks too. For example, the second rank brings your base percentage up to 30%. You can then earn bonuses of 7%, 9% or 10% for hitting sales targets (rather than 3%, 6% and 9% at the first rank).
The initial cost of joining is $129 and there is an ongoing sales requirement of $500 every six months.
Final Thoughts: SimplyFun has an interesting selection of products and an appealing compensation plan. You can even earn bonuses on your sales without needing to participate in team building.
Sales can be made online too, which helps matters even more. Still, it would be important to grow your team over time and to find the right audience. Board games won't appeal to everyone.
2. Discovery Toys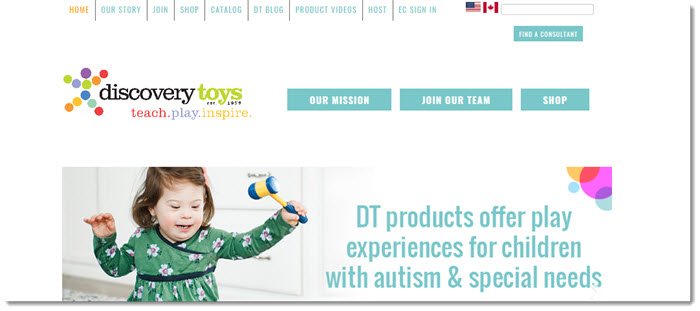 Focus: Toys for kids
Minimum Cost: $89
Product Overview: Not surprisingly, Discovery Toys mainly focuses on providing toys for kids. Their selection does include a small selection of other items, like games, puzzles and books, but toys remain the primary focus.
One key feature is that Discovery Toys isn't just interested in products that entertain. Instead, the toys are designed to educate as well. To emphasize this area, the company categorizes their products based on the type of play involved. Tags are also used to show the ways that many of the toys are relevant for children with autism.
Discovery Toys follows this style in their catalogs too. They often use images and descriptions that highlight the various functions of the toys and the way that these can offer educational benefits. The toys also seem to be reasonably priced for what they offer.
While most of the products appear to be unique to Discovery Toys, they don't always follow unusual styles. This is the one major limitation. Parents could potentially find similar products elsewhere that cost less or are easier to obtain.
Commission Quick View: Discovery Toys offers a base commission rate of 25% for people who just focus on making sales. The company relies on a party-based approach, where there is a party host who earns some discounted or free products.
The team aspect allows you to earn around 7% in bonus commissions from your downline, along with some other bonuses. It is also possible to increase the commission rate for your own sales up to 34%, if you progress far enough in the team.
As is often the case, the team model relies on ranks. You have to get up quite a few ranks to max out your personal commission rate. The end result is about average for a party-based MLM. There are no serious red flags with the compensation plan but no stunning features either.
Final Thoughts: The biggest advantage of Discovery Toys is the products. There aren't many MLMs that sell toys and the company does a great job with marketing. Even so, I'm not convinced that their approaches are enough. There are other similar toys on the market from companies that don't rely on the MLM model.
As for sales, the main advantage is that you don't need to buy and resell. Even so, you may need to find additional training or ideas to successfully promote the toys. Relying on excitement about the products is unlikely to be an effective strategy.
3. Matilda Jane Clothing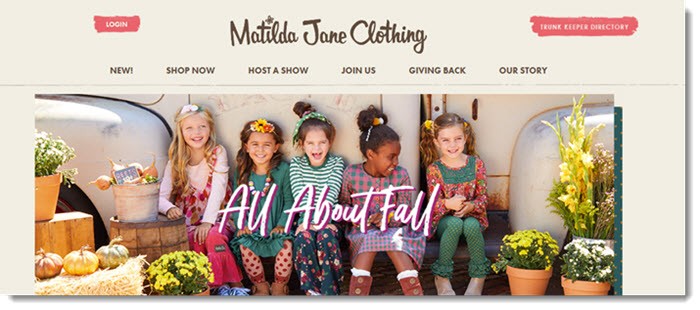 Focus: 'Whimsical' clothing for girls and women
Minimum Cost: $1,600
Product Overview: The items from Matilda Jane Clothing tend to have unusual styles and/or colors. These are often considered playful, colorful, original and adorable.
While the pieces are appealing to some, the style is very distinctive. Some people love the brand, others think the clothing looks ugly and hideous. With such polarized points of view, the clothes are likely to sell well to some audiences and poorly to others.
Still, there is a decent variety of items to choose from and new items are added over time. The clothing style is unusual enough that passionate customers should keep coming back, despite the relatively high prices of many pieces.
Commission Quick View: Clothing is mostly sold through catalogs, but consultants do need to purchase an inventory of clothing to showcase what the company has to offer. The first such inventory costs around $1,600.
Buying clothing to showcase should help to promote sales. The stock can also be sold at the end of a season for a discount. Even so, the up-front cost is considerable.
There's a significant risk that you would never make back your investment. You may even find that some customers don't want to buy items at their full price, but choose to wait for you to sell your stock at the season end.
Commission details are limited, but the base commission rate appears to be 20% (which isn't great). Consultants that sell more than $2,500 in clothing each month may earn a higher percentage.
Details about earning from your team are similarly limited. Matilda Jane Clothing probably uses the same type of rank structure that is present in most MLMs, but the requirements and bonuses offered aren't clear. There are also no details about ongoing sales requirements.
Final Thoughts: Matilda Jane Clothing does allow you to make sales through catalogs, which is much less risky than buying and reselling the pieces. Still, the initial compensation is low, the company doesn't provide many critical details and the starting costs are high.
These factors mean that the company would only be a good choice for people passionate about the clothing style offered. Even then, make sure that you do your homework and that you're confident you can meet any ongoing requirements.
4. LuLaRoe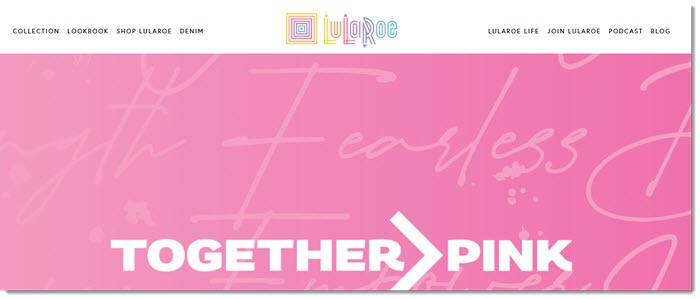 Focus: Casual and funky clothing
Minimum Cost: $2,500
Product Overview: LuLaRoe offers a decent variety of clothing for women, along with a smaller selection for kids and men. The company is most well-known for its leggings, which were promoted as being amazing and incredibly soft.
Quality issues with the leggings have given LuLaRoe a poor reputation. While the company has attempted to recover and improve its product line, it faces ongoing reputation issues. The problems are partly linked to the fact that consultants haven't received promised refunds.
The current product range for kids focuses on simple shapes, like a t-shirt, leggings and dresses. The use of basic shapes appears to be intentional, as LuLaRoe focuses on unusual and vibrant prints. These prints won't match other items well, but they contrast well with single-color pieces of clothing.
The available prints regularly change, so there are always new ones to buy. This can help to drive sales to a degree, although the approach can frustrate customers. The unique prints may be especially relevant for kids who want to stand out.
Commission Quick View: LuLaRoe relies on a buying and reselling model. Your initial inventory costs around $2,500, but you do get to choose the pieces that it includes (this aspect is a recent change).
Sales commission comes to somewhere between 35% to 50%. The exact amount is based on how much you sell the clothing for and the prices you choose.
The team aspect of LuLaRoe uses a basic unilevel plan, where you're earning percentage commissions from the levels in your team. This starts off at 5% for the first level below you, then 3% for the one below that.
One of the biggest issues is an ongoing purchase requirement for team management. Consultants need to sell around 175 pieces of clothing each month. That's a ton of inventory to turn over. This may be why very few consultants ever get past the first rank.
Final Thoughts: The purchase-first model that LuLaRoe follows makes it a risky company to get involved with. LuLaRoe also has a reputation for low-quality clothing, which will not help sales. Even though the quality issues seem to have been resolved, LuLaRoe's reputation will take longer to heal.
LuLaRoe's main advantage is the use of unusual and appealing patterns on their clothing pieces. Even so, potential consultants need to carefully consider whether these patterns are worth the risk that comes with LuLaRoe.
5. Wildflowers Clothing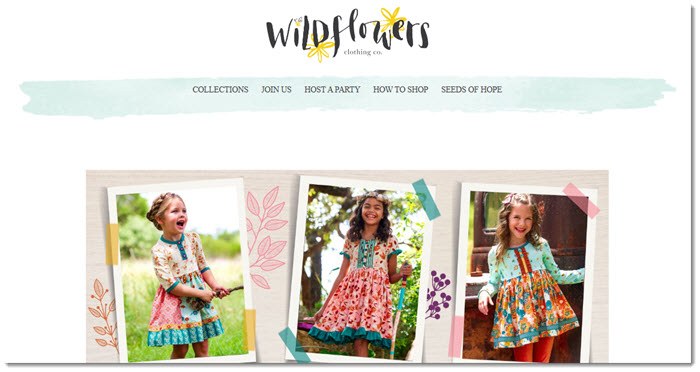 Focus: Unique clothing for girls
Minimum Cost: Not stated
Product Overview: Wildflowers Clothing has a very narrow focus, just featuring products designed for girls. According to their marketing, the pieces rely on imaginative designs and the clothing is not easily damaged.
The pieces tend to be bright and vibrant. Most rely on quirky patterns and color contrasts. Clothing like this is hard to find in local stores, forcing customers to rely on Wildflowers Clothing and similar companies.
Still, the clothing style is very hit and miss. Some moms love this type of clothing, while others feel that it looks awful. The unusual patterns can make it difficult to create outfits.
The clothing isn't cheap either. Many dresses are somewhere around the $50 mark, while tops are often close to $40. These are high prices for items that are meant to be playground wear.
Commission Quick View: Wildflowers Clothing offers no information about their compensation plan. In fact, their website almost entirely focuses on the clothing. While the emphasis on their products isn't a bad thing, the lack of details about earning is frustrating.
However, it's clear that Wildflowers Clothing consultants can earn money through website sales or pop-up parties. The website sales aspect is interesting. This might mean that you can avoid purchasing inventory.
Products can also be purchased from the Wildflowers Clothing site directly. As such, consultants are competing against the company itself and other consultants for sales.
Final Thoughts: The main advantage of Wildflowers Clothing is that you might be able to make sales online only.
Still, the products are expensive and there is no information about the compensation. Those aspects are serious limitations.
6. Shrimp & Grits Kids

Focus: Smocked clothing for kids
Minimum Cost: Not stated
Product Overview: Shrimp & Grits is a fairly obscure clothing MLM (with an odd name!). Once again, the company focuses on kids clothing. This time the pieces are promoted as being colorful, with a timeless quality.
The clothing style is more traditional than the other companies on this list. There are still some unusual patterns, but these don't have the same vibrant colors that you will find from LuLaRoe and similar places.
Honestly, it's nice to see a kids clothing MLM that isn't so in your face. I don't know enough about kids clothing myself to say whether the items would be popular or not. The popularity would partly depend on your audience anyway.
As with other clothing companies, sales are made through Trunk Shows. The hosts of such shows can earn free and discounted products, while the distributor earns commissions from the sales.
Commission Quick View: Shrimp & Grits Kids is another company that allows customers to order online. Even so, distributors are hosting in-person events, which suggests that they'll need to pay for some inventory each season.
Any clothing company that requires inventory, whether for show or for sale, can be challenging. This leads to a significant up-front cost and the risk that you'll spend more than you earn.
The site for Shrimp & Grits Kids makes multiple mentions of hosts and distributors, but details about compensation aren't provided.
Final Thoughts: The obscure nature of Shrimp & Grits Kids is an advantage and a disadvantage. This could make it easier to get sales. It also means that customers may not trust the brand.
7. Mary & Martha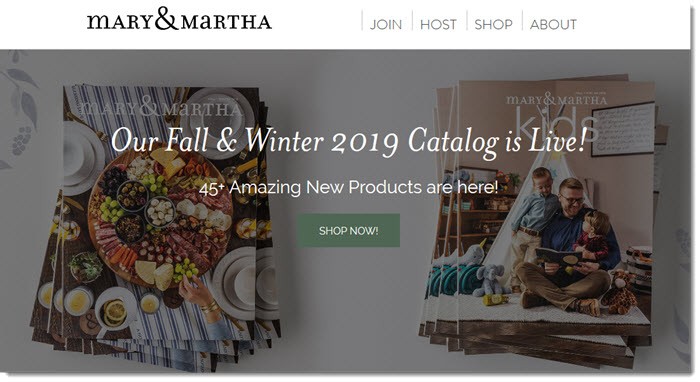 Focus: Christian products
Minimum Cost: $125
Product Overview: Mary & Martha is a Christian company that offers a variety of faith-based products. Many of these have verses on them or affirmations.
Unlike the previous companies, Mary & Martha doesn't specifically focus on children or on toys. Nevertheless, they do have enough kids products to produce an entire catalog of them.
Key examples in the current selection include building blocks, soft toys, puzzles and books. The diversity of product types could be a useful feature for distributors. This aspect could help you make sales to families that have children and those that do not.
The product style and prices are similar to what you might find at a local Christian store. This makes the products more expensive than toys from somewhere like Walmart. Even so, the pricing could be a good fit for the right target audience.
Commission Quick View: Mary & Martha provides a baseline commission rate of 25% on all sales. This can be increased to 30% if you make more than $1,200 in sales for a given month.
Members who build a team are able to increase their compensation rate further. Doing so involves hitting at least the third rank, having $800 in personal product sales each month and $3,000 in sales volume across your team.
The $800/$3,000 activity requirement stays consistent across all team ranks. You need to hit these two goals every month to earn from your team. Failing to do so would mean that you just get the base commission rate for the month in question.
Team commissions follow a simplified unilevel model. It's only possible to earn from three generations below you and you need to hit the fourth rank to do so. However, the commission percentages from your team members are higher than most other companies.
Final Thoughts: The variety of product types makes Mary & Martha interesting. The compensation plan isn't too bad either, especially if you just plan to focus on sales.
Just be wary about team building. Selling $800 in products a month is no joke. This could be particularly tough with Mary & Martha, as most of the items aren't consumable.
Top Pick
This list shows very clearly that it's best to avoid clothing MLMs, as they involve too much risk. The companies that rely on other product types tend to be much better in other ways too.
Our favorites from this list are SimplyFun and Discovery Toys. Each company has an unusual product angle and a fairly good compensation plan.
Of the two, SimplyFun ends up being more powerful. Their products are reasonably priced and you can increase your commission rate from sales without ever building a team. The team building aspect is also simplified compared to many other companies.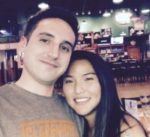 MLM Critic & Author: Nathaniell
What's up ladies and dudes! Great to finally meet you, and I hope you enjoyed this post. I have to be honest though. I'm not a big fan of MLM. Tried it. Hated it.
Affiliate marketing is cheaper, faster, and easier. See for yourself and join millions of other successful affiliates generating income from their blogs!
No inventory. No fees. No recruiting. 3 BILLION potential buyers online.
Reader Interactions