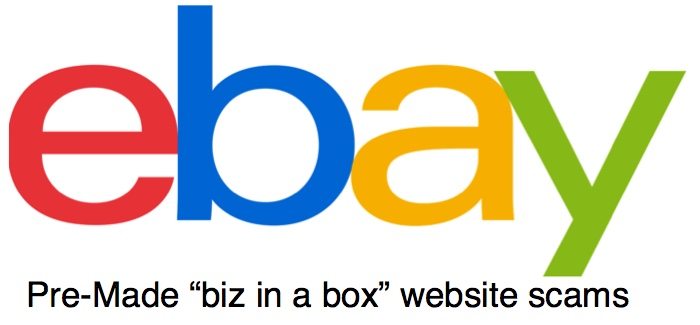 I was looking at some established online businesses today because I am thinking about buying one to add to my portfolio of current websites. One of the site I was looking at made money by selling websites on eBay. In the past, I've talked to people that purchased sites on eBay, and every single one of them has been rubbish. Let's take a look at why most, if not all turnkey affiliate websites on eBay are scams.
Duplicate Content = Death Sentence
The main thing that will kill your chances of earning any income is the fact that the website will come supplied with content.
Wait, isn't that a good thing?
Nope. Not unless the person spent a few hundred (or thousand) dollars paying native English speakers to write 100% original content for your website. Otherwise, your website is going to be filled with duplicate content that has been published multiple times across many different websites.
In fact, there's a good chance that someone already bought the exact same website you are thinking about buying, with the only difference being the domain name.
Duplicate content on these eBay "businesses" creates 3 main problems for us.
1. Website Not Accepted By Adsense
If your website is using copied content, it will be rejected from Adsense on the grounds that " Your website must contain substantial, original content."
This is one of the most common income streams. Without the ability to add this to your website, it's going to be a lot harder to make income online without a legitimate business strategy.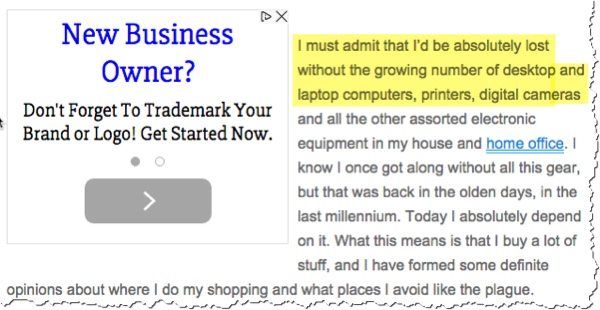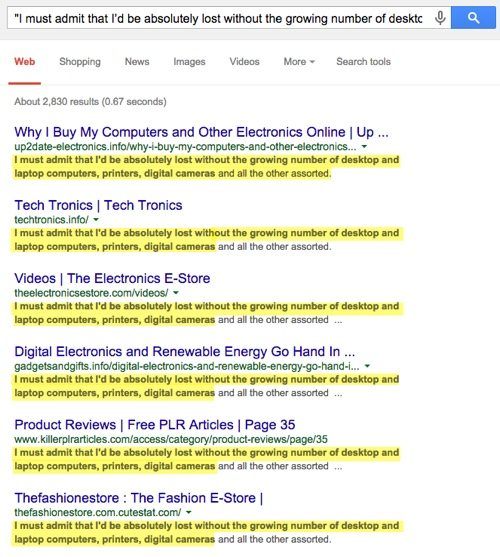 2. Rejected By Amazon Associates
This is another one of the main income streams you can expect to see on these cookie cutter websites. Without original content, you'll get rejected and possibly banned from Amazon's affiliate program for two reasons.
The obvious one is that there's no reason for Amazon to accept you if you are just copying stuff from other people. You are adding no value to their business. The other, less obvious reason, is that if you copy content from Amazon they can find out and ban you!
Here's an example of content copied from Amazon.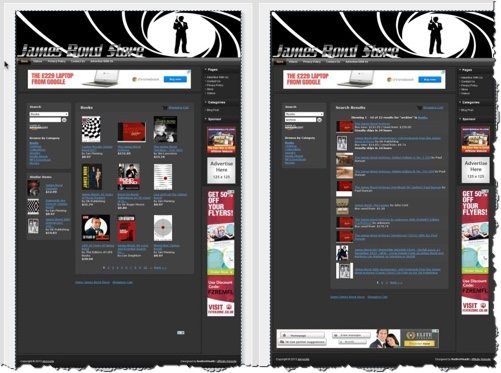 3. You Won't Rank For Anything
Since you are providing no new information your website, either in product descriptions nor in blog posts, Google and other search engines have no reason to give you a high ranking. Without ranking, how are people going to visit your website?
You might be able to get some paid traffic to your website, but now you are paying per website click, which means you cannot have a general "store" and make money from affiliate commissions. It's just not that easy. You need a well thought-out business plan to make sure you can track clicks, costs, and sales so that your business is profitable.
I guess if you really wanted to you could remove all the duplicate content and write your own, but then you are essentially purchasing an empty domain name with a basic WordPress install. Something that costs $11 and a few minutes of time to build.
Advertising Tricks You See on eBay Website Sellers
Ready To Make Income or Potential Income
The main thing you should really be aware of is that the vast majority of these turnkey affiliate sites on eBay are NOT MAKING ANY MONEY. Nope. Not a penny.
They only have "potential" to make $X,XXX per month, or are "ready" to make income after you purchase. Setting up a website like these guys are selling can be done with software in a matter of minutes. Getting that same website to actually earn money takes a lot of work, sometimes several months of consistent effort just to start earning a few dollars a month.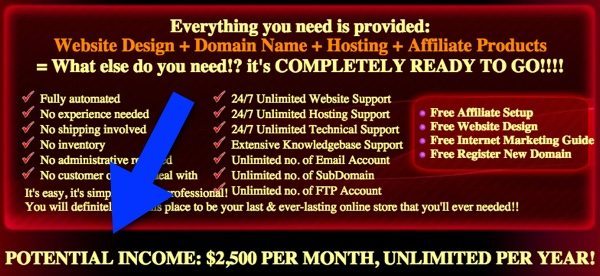 I highly recommend that if you are going to buy a website, you buy one that's earning income. If you are just afraid of building your own website, consider what will happen after you buy it…who will maintain it? I highly recommend that you learn how to manage the website by simply building your own. It's not that hard, and does not require coding experience.
Most of what's for sale on eBay are WordPress websites, which an be built by complete newbies as long as you can follow instructions.
Multiple Income Streams
Major buzz word here! People start getting dollar signs in their eyes and lose part of their brain function when they hear the phrase "multiple income streams" because it just sounds so appealing.
But what they don't tell you is that these are the most common and completely free ways to make money from a website that anyone can do.
Google Adsense
Amazon Associates
Infolinks

Without getting into too much detail, joining these programs is free. All you need is a basic website, then paste some code into your site and you're done. It takes about 5 minutes to do (maybe a bit longer if you have to learn how to do it).
Regardless of your internet savviness or computer skills, just be aware that putting these three things listed above on a website and calling it "multiple income streams" is a stretch.
Established Business or "Turnkey"
Though multiple income streams is a stretch of the imagination, calling these websites an established business is pretty much a lie. If it's not making money, it's not established as far as I'm concerned.

But they are taking liberal use of the word "established", meaning that the website is in fact built and has content on it. Don't buy into the hype.
The other word they like to use is turnkey because it sounds like you don't have to do any work. Trust me – if you do no work on this website, you are guaranteed to make $0. Again, technically, I guess it's turnkey in the sense that the website is built and you can start working on it after the sale, but I'm sure they are well aware that this is a misleading way to phrase their sale.
Free Stuff
Very often they will lure you in with free stuff that's either free for everyone, or has nothing to do with what they are selling.
For example, they may say that your purchase includes free websites design. Actually, there is not going to be a designer on board to make the site look like you want it to. WordPress, the thing which makes your website work, has thousands of free themes (skins) for your website that you can use to change the look. This is nothing special.
They may also say something like "free technical support". However, they don't mention that this is hosting support, not website support. If your website is not making money or you need to customize something, there's no one to help. Hosting support will only help if your website is down, slow, or got hacked.
Ecommerce Website Fail
Something that may be a bit hard to understand but is worth mentioning, is that these websites are almost guaranteed to fail the way they are set up. Not all of them, but most of them.
They are general set up as ecommerce websites, meaning there are pictures of products and short product descriptions, kind of like a mini shopping mall.
The trouble is that you do not own these products, and people cannot "check out" on your website with a shopping cart. They need to check out on the vendors website, since you are just an affiliate, not the actual person shipping the products. This means that they can only get one product from your website at a time.
If you want to make money in affiliate marketing, setting your website up like an ecommerce site is not the way to go.
Warning About Domains
I certainly do not recommend you buy a website on eBay, but if you do, keep in mind that you may not be able to choose your own domain name! The seller may just have a basked of stupid domain names to give out that he bought for $0.99.
Many times these domains will be garbled english messes that they purchased based on some kind of keyword finder. Sometimes, they will even use useless domain extensions like .biz, .guru, or other ones that do not rank very well in search engines. If you are not buying a .com, .org, or .net, then you are getting hosed!
How To Make Money With A Website
The general idea of what these eBay turnkey websites are promoting really does work, and is actually how I make money online.
Step 1: Build a website
Step 2: Put content on the website (articles, video, pictures, etc)
Step 3: Promote products or put ads on your website
That's a very simple breakdown of what happens, but it's pretty much how making money online works.
Where these website scams fail is that they don't tell you how to get people on your website, or how to change your website around if you are not making sales.
If you want to buy an established business that is earning money, you can expect to pay between 10x and 30x monthly earnings. That means a website earning $1000 per month will cost you about $20,000. Wow!
If you don't have $20k sitting in the bank ready to start your business, then you are 100% better off learning just a bit about how to start a website from scratch and building your business from the ground up. Rather than start your business with one foot in the grave by shopping on eBay, I recommend you learn how to build a affiliate marketing business using the same training I did. I'll even help you get it set up for free!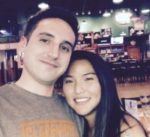 Nathaniell
What's up ladies and dudes! Great to finally meet you, and I hope you enjoyed this post. My name is Nathaniell and I'm the owner of One More Cup of Coffee. I started my first online business in 2010 promoting computer software and now I help newbies start their own businesses. Sign up for my #1 recommended training course and learn how to start your business for FREE!