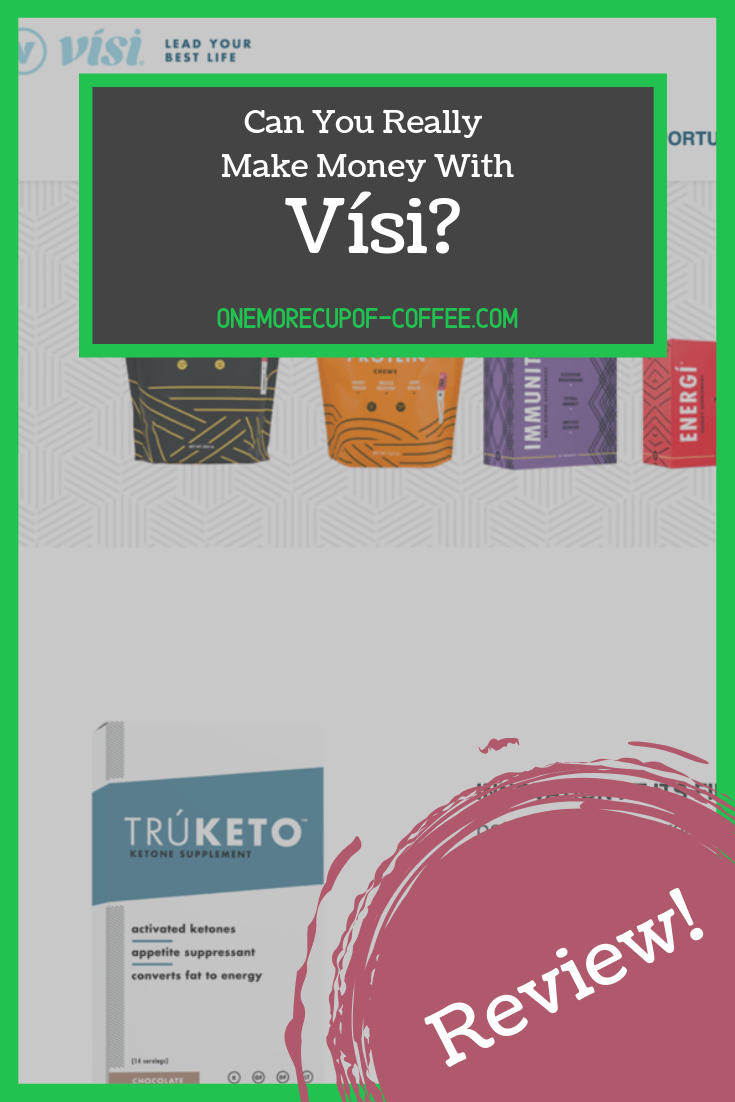 Vísi Review
Company Name: Vísi
Costs: $35 for Success Kit
Rating:
37/100
What Is It
A health and nutrition MLM, with a Scandinavian emphasis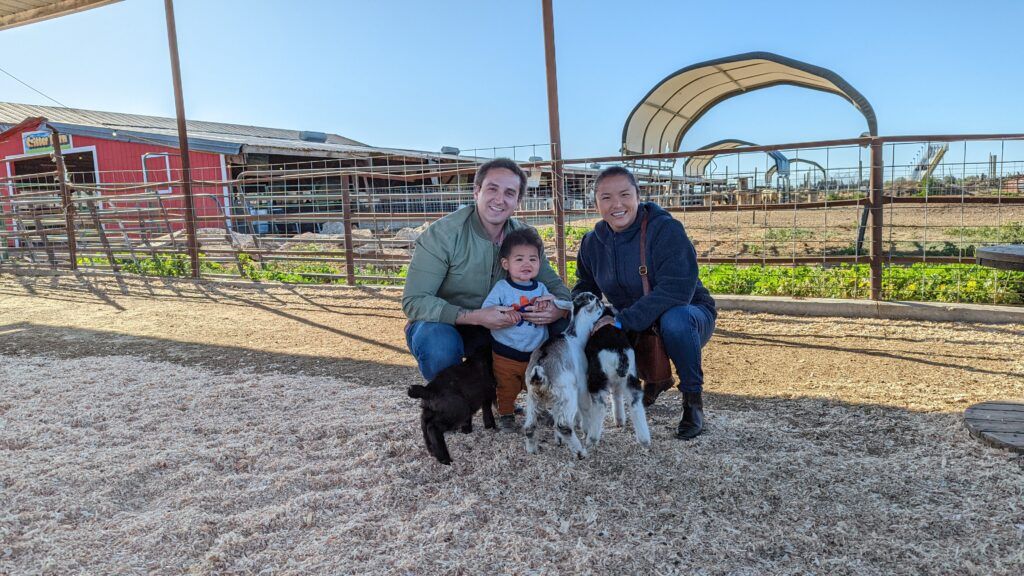 Are You Ready To Work Your Ass Off to Earn Your Lifestyle?
Are you tired of the daily grind? With a laptop and an internet connection I built a small website to generate income, and my life completely changed. Let me show you exactly how I've been doing it for more than 13 years.
Short Review
Some aspects of Vísi's products are unusual and this might be enough to capture some people's interest. However, there is little indication that the products are any better than alternative options out there. The company also offers a pretty typical compensation plan, one that has you trying to meet many different requirements along the way.
Product Breakdown
The whole image of Vísi is focused on Scandinavian nature, with a particular emphasis on something called the 'arctic cloudberry'. The fruit isn't well-known in the United States, although it is commonly used in Norway, Canada and some other parts of the world.
Vísi is probably the only company out there to focus on this fruit and seems to view it as a fantastic source of vitamins, arguing that this makes it particularly relevant for health benefits. Honestly, to me, it's starting to already sound like the superfood hype in the US.

As angles go, this is an interesting one, and it does make Vísi stand out a bit from other health and wellness MLMs. Still, it fits in with the typical "We discovered the secret to an awesome life – it's [insert food]. Coconut oil, aloe Vera, and Gandoderma, are just a few examples.
Regardless, let's look at how do the products actually stack up.

Despite the unusual names, the products from Vísi are very similar to what other similar MLMs offer. For example, Nufínna is a protein powder that you use to make shakes. Ugh. Yeah, this again.
The smoothie is a bit unusual in that it uses hydrolyzed collagen protein, rather than the more common options like whey or soy protein. The site claims that the protein is absorbed faster than other types of protein, which may well be true. However, there has been almost no research about whether the protein offers any benefits.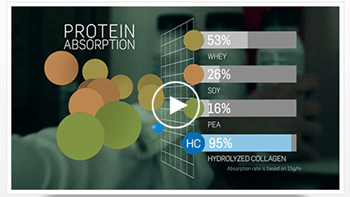 Additionally, the absorption of protein isn't as great as it seems, as the protein powder has 12g of protein (along with 6g of sugar) per serving. Many other protein powders contain more protein and less sugar. For example, a brand called Designer Proten has 18g protein and 2g sugar for the same serving size.
The company makes a number of claims that it can't really back up, such as the idea that most protein powders are filled with artificial sweeteners, colors and fillers. Some are, for sure, but there are also many other high quality protein powders on the market.
All of this suggests that the product isn't really as exceptional as the marketing wants you to think. It probably would still contribute to weight loss (just about any protein powder will), but it isn't necessarily any better than the other options on the market.
Did I mention the price?
The powder comes in a 28.6g pack (which is really small for protein powder). The preferred customer price is a shocking $89.99. To get that price, customers have to have an auto-shipment set up (which would send you the powder each month). The retail price for the product is $109.99. Wowzers. That's high.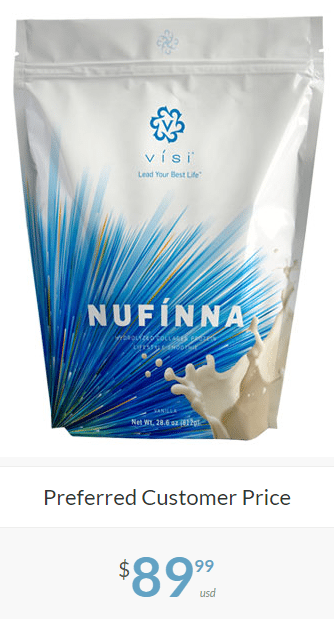 Comparing Products
I've only talked about one of the products in Vísi's range, but clearly there are others as well. The products include an energy supplement, multiple dietary supplements and protein chews.
The type of products this company sells are tricky to review.
To a degree, every product of this type is going to vary across brands. These differences might be small or they might be large, but they make it impossible to directly compare products. Additionally, you don't really know which of the differences actually have any impact on health and which ones don't.
My biggest concern with this company is they don't have much science supporting the unique aspects of their products. That's not exactly encouraging. And, of course, there is also the standard disclaimer concerning the FDA. This is typical of the supplement industry, and it just means that most companies can basically make stuff up without any repercussions at this time. Until someone starts getting sick off the stuff or making a big deal about false advertising, they can pretty much fly under the radar.

There aren't a whole lot of reviews online about Vísi's products by actual users. I normally turn to Amazon for reviews, but in this case, few of the products have even been posted on Amazon. For example, one of their products (Vínnle – an appetite suppressant) had just two reviews, one glowing and one negative.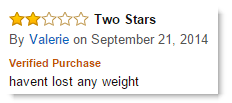 A second product (Probíta – protein chews) had five reviews, and these were all over the board.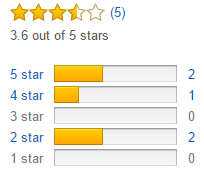 A comprehensive review on the Nufínna shake from a site that specializes in reviewing weight loss shakes scored the shake with a grand total of 66/100.

The review highlighted on the lack of proven results, the high price point, uninteresting taste and the challenge in actually buying the product. As usual, the comments for the review did contain the usual distributor hype:

Overall, the products from the company are a little bit different than their competitors, but it isn't clear whether these differences actually offer health benefits. Additionally, the products have a pretty high price point, which would be enough to turn off many potential customers.
Opportunity Breakdown
Unusually, Vísi actually makes it hard to find information about its opportunity. The site for the company has information about the products, the company and the people who have been successful through the opportunity – but little about the opportunity itself.
To actually sign up for Vísi, you actually have to go through a distributor. This means finding one who operates in your area, or finding the website of one online. When I tried this, I did eventually find an active site for a distributor online, but I noticed that most people I found had sites up promoting Vísi, but their actual site with the company was down.
This means that they were a distributor at some point, but probably aren't anymore. That's a pretty big indication that making money through the company isn't easy.
While the site for a distributor does give you the ability to join with the company, it still isn't particularly helpful. It doesn't give you any information about what's involved, just steps you the process of signing up.

The site doesn't make it obvious, but you can skip the expensive Enrollment Packs (which start at $349.99). Doing so means you have to buy a Success Kit for $35, although the company doesn't mention what is in this kit.
There is a second cost with enrollment as well.
You have to buy at least 75PV in product and have this on autoship. Autoship is a common strategy for this type of company. In theory, it's a convenient way to receive products. However, it also forces you to buy a certain amount of product each month to be able to make money with the company.

The PV is a measure of volume and each product has its own PV. There isn't an exact conversion between dollars and PV, because multiple products have the same PV, even though they are different prices. Are Apple employees forced to buy Apple products every month? Nope. We only see this in the network marketing industry.
For example, below are the prices and PVs from three different products.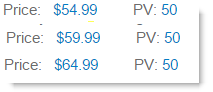 Likewise, there are also products for other PV levels, and these vary in how much they cost.
To hit that 75PV mark, the least expensive approach would be to get one 50PV product and one 25PV product, as the 25PV products average around $35. Whatever your specific choices are, you are looking at a cost of around $100 a month, at the minimum.
To make matters worse, it's likely to take you a little while to learn the ropes with Vísi, so you may well be operating at a loss for some time.
Compensation Plan
For any MLM, the compensation plan offers an idea of how easy (or hard) it is to earn money through the company. There tend to be a lot of similarities in the plans from one company to the next, but the differences are important.
In their plan, Vísi emphasizes something it calls Dual Team Bonuses. The name is new, but the practice isn't. Basically, the approach splits the people you recruit (and that they recruit, and so forth) into two teams. You can then earn bonuses on how those teams perform.
However, you do have to reach 250 CV per team per month and this amount goes up as members progress through the organization. Being successful in this approach means that you will probably have to do a decent amount of mentoring and support for the people in your team.
By extension, you have to rely on people in your team. If they aren't willing to put in the work to be successful, that will affect your own potential to make money.
At the same time, going up in rank within the organization adds to the bonuses you can earn, and also to the complexity of the system. So, there ends up being many more requirements for what you and your team have to do. These requirements are often confusing and can be tricky to actually meet.
For example, these are the requirements for one of the higher ranks in the company:

In this case, QV is another measure of volume that applies throughout your team (i.e. people you have recruited, people they have recruited and so forth). As you can see, being successful does get difficult. There are simply too many things that can happen to negatively affect how much money you can make in a given month.
Other Comments
The first indication about any company should be how easy or hard it is to earn money. If the compensation plan is complex and hard to understand (as it is here), it's likely that actually being successful in the company is also going to be a difficult task without intense guidance from a mentor.
MLM VS Affiliate Marketing
MLMs are complex. There are a lot of different requirements and restrictions. Even if you have the contacts and skills to effectively recruit and sell products, progressing in the company still requires considerable work. Plus, if anything happens to the company, you could potentially lose your ability to make money.
The thing is… it doesn't have to be that complex.
There are other ways to make money that are much simpler. Affiliate marketing is a particularly good option. This is an online approach to making money, where you build a website and then this website becomes a tool for selling products. You can turn to affiliate training to get you started if you aren't familiar with the field – and this is a business type that you can grow yourself, without depending on any specific company.
Final Review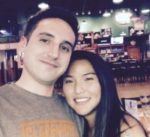 MLM Critic & Author: Nathaniell
What's up ladies and dudes! Great to finally meet you, and I hope you enjoyed this post. I have to be honest though. I'm not a big fan of MLM. Tried it. Hated it.
Affiliate marketing is cheaper, faster, and easier. See for yourself and join millions of other successful affiliates generating income from their blogs!
No inventory. No fees. No recruiting. 3 BILLION potential buyers online.
Reader Interactions