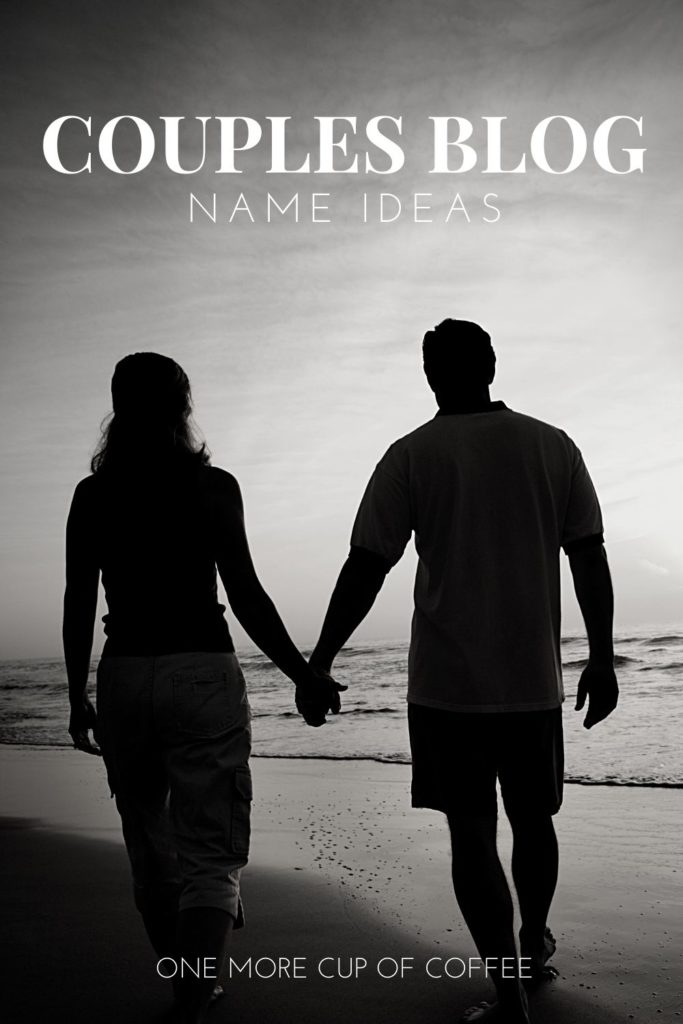 Blogging doesn't need to be a solo venture. Some of the most stunning blogs out there come from couples. These include blogs that specifically focus on relationships, along with others that have their own angles. Either way, finding interesting couples blog name ideas is an important goal.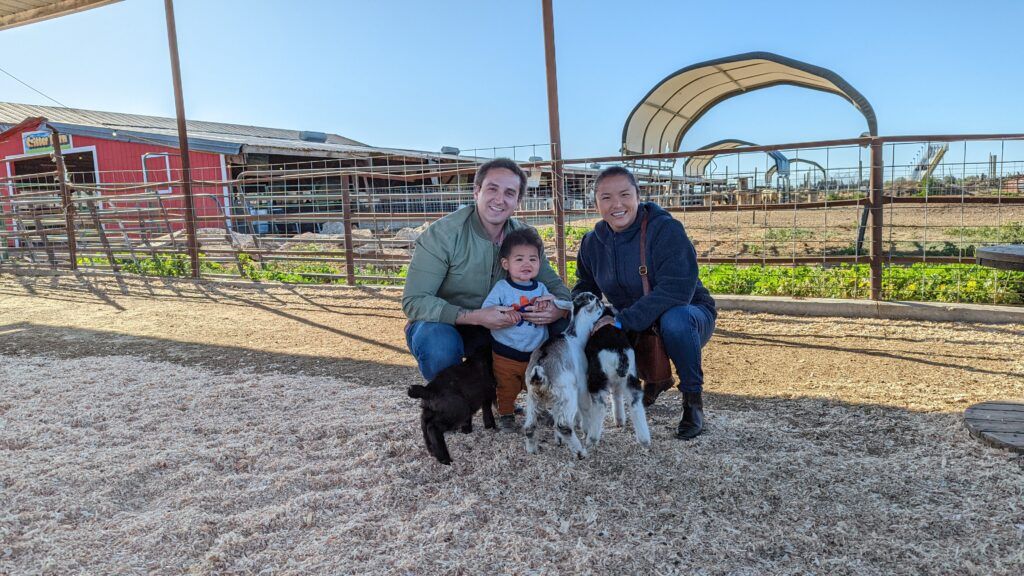 Are You Ready To Work Your Ass Off to Earn Your Lifestyle?
Are you tired of the daily grind? With a laptop and an internet connection I built a small website to generate income, and my life completely changed. Let me show you exactly how I've been doing it for more than 13 years.
After all, your blog name is one of the earliest decisions that you need to make. You can't hold off too long. You need a domain name to get seriously underway with your site and your domain name will normally be based on your blog name.
The question is, where do you begin? The range of potential blog names can be overwhelming. That challenge is even worse when you're writing a couple blog, as there are so many different topics and angles that you could write on.
Thankfully, finding a blog name isn't as difficult as it seems. There are some simple techniques that can get you on the way easily.
The process doesn't need to be stressful either – as you don't need to look for the perfect blog name. In fact, it's worth getting that idea out of your head now. Perfect blog names are a myth. Whatever name you choose will work well in some situations and not in others.
For that matter, the name you choose really doesn't matter. It has barely any effect on the final success of your site. Think of it more as an initial hint that you give your readers. While that hint might matter for a moment, the content on your site is what truly impacts your success.
So then, in this post, we're giving you all the tools and guidance that you need to kick off your own couples blog. We include a list of 50 names to provide inspiration, along with details on approaches for finding good names on your own.
We also talk about other critical parts of building your site, such as buying a domain name and building the site. By the end of the post, you should have everything that you need to start the process yourself.
50 Couples Blog Name Ideas
Delightful Romance
Soulmates Travel
Living and Tender Loving
Sweet Love Network
Learn to Live Together
Building a Happy Marriage
The Vagabond Pair
A Couple of Fools
Exploring and Learning
Loving Living Young
Looking Past Appearance
The Real Married Life
Relationships Worth Keeping
Ways to Stay Married
A Couple of Idealists
Sightseeing the Universe
Our Love Our Truths
Making a Marriage Work
Into the Long Haul
Passion of my Lifetime
Life and Loving
The Lifetime Lovers
Journeys Away
The Wandering Wine Pair
Live Well, Also Love Life
Delightful Passion
Touring Our World
My Unconventional Love
Lovers of Health
Matrimony Without Lies
The Couples Retreat
Relationship Rules Today
Passion of my Life
Flexible Relationship
Life is for Living Fit
A Couple of Dancers
Fun and Healthy Life
Standing Up For Us
Marriage Worth Keeping
Surviving this Universe Together
Stylish Couple Clothing
Learning in Midlife
Not Always Fine
Lovers and Playmates
Sailing Together Guide
Psychology for Marriage
This Love of Ours
Romance of my Life
Lovers of Soul
The World's Our Oyster
How To Choose A Good Blog Name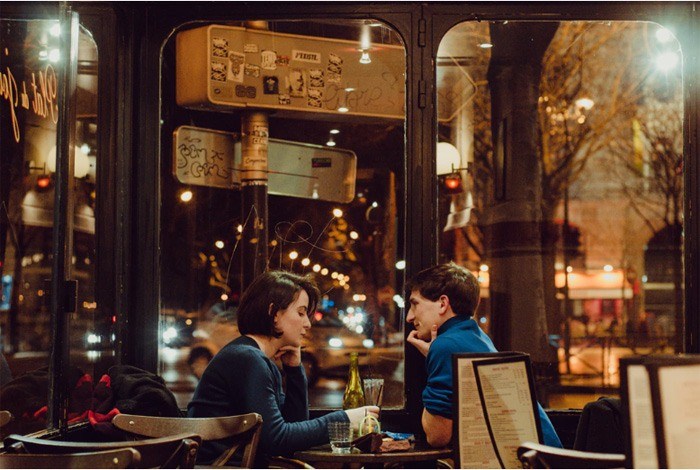 The first way to get started naming your blog is to think about your topic. What are you planning to write about? What do you and your partner bring to the table? Are you married, or dating?
It's also important to consider how much the blog is going to focus on you and your partner. For example, the cooking site apinchofyum.com became a couples blog over time. That was never the original intent and isn't obvious in many places on the site.
On the other hand, some blogs have a strong focus on the couple behind them. The site abritandasoutherner.com is one example. This is a travel blog that details the couple's adventures as they explore the world.
You might even be writing the blog on your own and using couples as a topic. There are countless other angles too. Your focus can play a key role in the name you choose, as can any unusual skills or personality quirks that you bring to the table.
One really cool approach is to just brainstorm. Do it old school. Grab a pen and paper, then just jot down whatever comes to mind. Don't worry if it sounds silly. Keep going for as long as you can.
Then spend some time looking at other sites. See what inspires you. Once you have a decent list, you can turn to domain name tools (like Domain Wheel) to get further inspiration and see what workable names you can come up with.
While your blog name can be pretty much anything, there are some general guidelines to consider. You're not obliged to follow them, of course. Plenty of people create blogs that break most of these guidelines. Still, the guidelines are good ways to avoid issues that could decrease your speed of success.
The first general guideline is don't copy. Seriously. It's tempting to try and leverage another brand name, or to create your own variation of a name that you love.
The problem is that doing so messes with your own reputation. It becomes much harder to get your site noticed as its own entity. You may struggle with competition if the other site is more well-established.
Another guideline is to avoid confusing your audience. Many blog names sound fun and trendy, but end up being difficult to remember or to type out correctly.
The site fittwotravel.com is a good example. The blog name is a fun play on words, but it would be easy to assume that the domain name was fittotravel.com instead (or perhaps fit2travel.com). Other examples include adoration4adventure.com, ytravelblog.com and taleof2backpackers.com.
Basically, it's best if someone can figure out your domain name from just hearing it spoken. Using numbers in the blog name, unusual spellings or a letter instead of a word are all angles that make this more difficult.
It's also worth sticking to a .com domain name if you can. A .net or .org isn't too bad either, but steer clear of anything more obscure than that. Unusual domain extensions can confuse your audience. They don't inspire trust either.
Keyword VS Branding
For most niches, keyword blog names are the most common style. These are blogs that use a keyword phrase as part of their domain name. Doing so makes their topic much more obvious. The style is relevant for ranking too.
One example in the couples field is scienceofrelationships.com. This site targets the keyword 'science of relationships'. A better example would be a site called something like howtostaymarried.com, but this style isn't too common in the couples field.
If you take a look at couples websites, you'll probably notice that most of them don't try to match a keyword phrase at all. Some will include a related word, like marriage, love, relationship or couple. Others don't even do that.
This pattern of domain names happens because couples blogs can be so varied. Many bloggers choose to run with branded names instead.
A branded blog name is simply one that doesn't rely on a keyword. It can be a single word (even a made-up one, if you want) or something longer. The site captainawkward.com is one example, while aprioritizedmarriage.com is another.
Branded names can basically be anything. They're a great way to showcase what makes your site unusual.
You don't have to focus on your site topic either. Your branded name could simply be quirky or specific to your personality. This style also means that you're not locked into one topic area. You can extend your site in whatever way that you see fit.
Branded site names can be a little more confusing for readers. Still, this isn't a major issue in the field of couples blogging, as there are so many branded site names out there.
The other challenge is simply figuring out a name. You don't have a keyword to use as a starting point, but the techniques discussed in the previous section could help you find potential names without too much stress.
How To Build & Make Money From Your Couples Website
Where should you begin with site building? If you've had even a quick look around, you'll have realized that there are many different services for creating your site.
The services can vary dramatically too. Some follow a WYSIWYG style, which stands for 'what you see is what you get'. Others mean that you need to switch between editing and appearance regularly.
Even so, there are two general approaches – using a website builder or a self-hosted WordPress site.
A website builder does what it says on the box. It is a tool that helps you to create a website easily. Builders mean that people can create sites that look highly professional, even if their technical knowledge is limited.
Some of the tools are even free, giving you the chance to create a live website without having to pay a dime. Simply put, website builders sound amazing. They also have some serious limitations.
For one thing, website builders tend to be restrictive (especially on a free plan). Sometimes you can make very few changes at all. Others are more flexible, but your ability to customize is still very limited.
You're also stuck with the company that offers the builder. Your website can only exist on the builder, nowhere else. This means that you can't transfer to another host, even if you end up hating the one that you are with.
These issues might not be problem when you first get started, but they can quickly become frustrating. They may even affect your ability to make money.
A self-hosted WordPress site gets around these issues. You are able to transfer your site from one host to another. You also get plenty of control over every aspect of your site.
Making a WordPress website isn't as difficult as it sounds either. You can easily learn everything that you need to know. Most of the processes become obvious quickly.
You can also get the best of both worlds by using a visual editor plugin for WordPress. This type of plugin can provide some similar features to a website builder, while still giving you the control that WordPress offers.
I'll be honest. This type of tool isn't worth the hassle for many bloggers. You can do more than enough with WordPress itself. Still, there are cases where you a visual editor could be very useful and it's always nice to have the option.
Making money is the final area to talk about. Site owners use a variety of income streams, but most got started with display ads, affiliate marketing or both. Display ads and affiliate marketing are both useful techniques for beginners, giving you the chance to grow at your own pace.
How Much Do Couples Bloggers Make?
Many couples websites focus on the adventures that couples have together. One of these is Adventure in You. Anna is the primary writer for the blog, while her partner Tom manages the income reports and the technical side of things.
Their April 2018 income report showcased an impressive income of $15,174. This came from various sources, including display ads (around $4,000), affiliate marketing (around $6,500), sponsored posts (around $3,400) and products (around $1,000).
A second example is the site Two Wandering Soles, which follows a similar theme. The site's income report from March 2019 showed $14,179 in income. More than $8,000 of this income came from affiliate marketing, while close to $6,000 was from advertising.
Display Ads
Display ads remain incredibly popular for income. This isn't too surprising, as they give you so much flexibility.
The beautiful thing about display ads is that you (mostly) get to set them up and then leave it at that. There is no need for constant maintenance. You don't even need to worry about ad management plugins unless you want to.
This style means that you can just focus on your content. The idea is a perfect fit if you plan to write mostly about relationship topics, as there may not be a natural association with products.
The biggest limitation is the link between ads and traffic. Small blogs don't earn well from ads. You need a decent amount of traffic. While there is plenty of traffic out there to be had, getting that traffic will take work.
Affiliate Links
Affiliate links follow a different style than display ads. The approach is more active. You need to find affiliate programs and choose products or services that you're interested in.
Once you have some affiliate programs ready to go, you need to start promoting the products on your site. Some people turn to product reviews as a method of making sales, but there are other styles too.
The amount of work involved with affiliate marketing can make the field seem frustrating. But, it is also powerful, as a single customer can make multiple purchases.
Plus, you end up with more control than with display ads. This gives you the chance to try out new styles and focus on maximizing your conversions.
Final Thoughts
Website names might be important, but they're just one aspect of creating your own website. There is much more involved in online success in that. Instead of stressing about your site name, take the time to research and plan your site well, then step through the various decisions as they come up.
Should You Start Your Own Blog?
Honestly, the sad thing is that most people who want to start a blog get a domain name and a website set up, but never really do much beyond that. They are leaving a serious amount of money on the table!
If you want to actually make something of your site, and earn the kind of income that could allow you to quit your job and work full time online, then this members-only training site is what I recommend. If you're serious about making some moves, they're your best shot at building some fat traffic to your brand and profiting from your blog!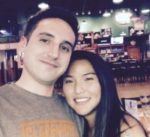 Nathaniell
What's up ladies and dudes! Great to finally meet you, and I hope you enjoyed this post. My name is Nathaniell and I'm the owner of One More Cup of Coffee. I started my first online business in 2010 promoting computer software and now I help newbies start their own businesses. Sign up for my #1 recommended training course and learn how to start your business for FREE!