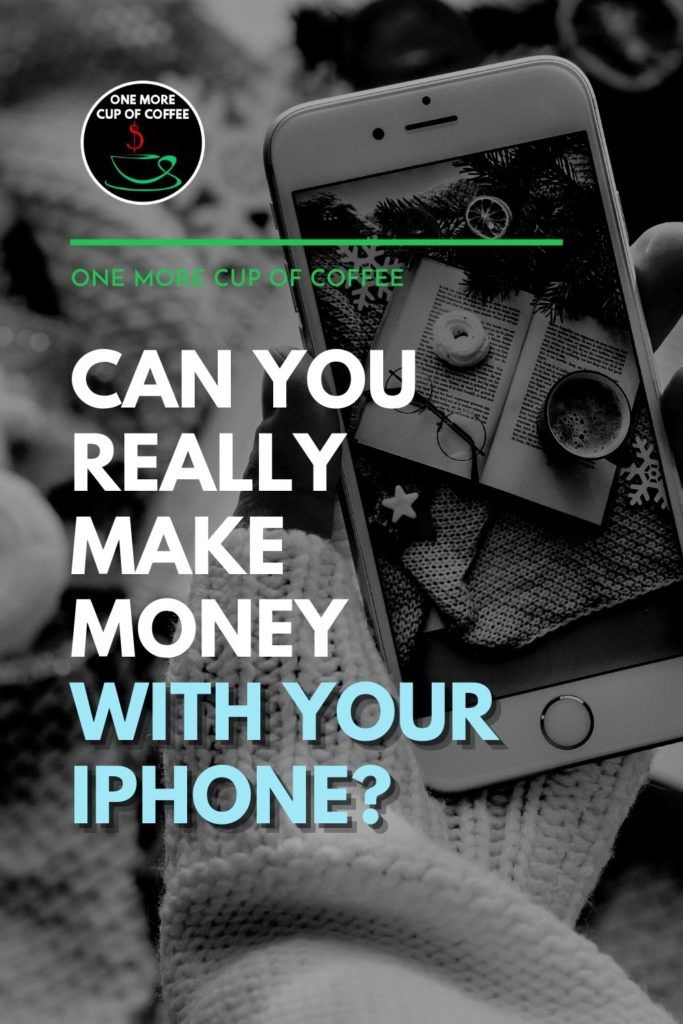 When it comes to making money online, computers tend to be the obvious choice. After all, they do have a lot of power and there are few limits to what you can do with them.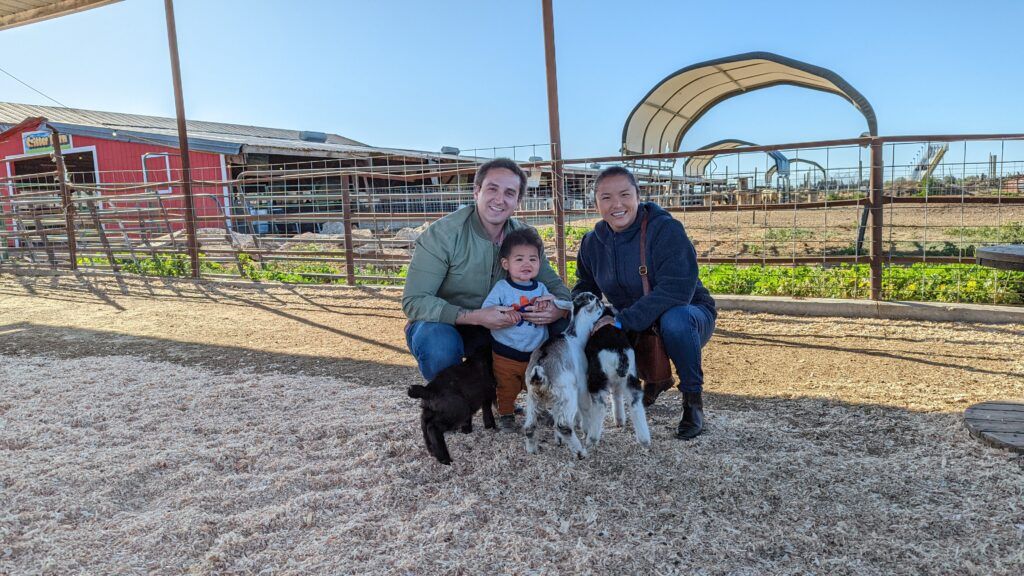 Are You Ready To Work Your Ass Off to Earn Your Lifestyle?
Are you tired of the daily grind? With a laptop and an internet connection I built a small website to generate income, and my life completely changed. Let me show you exactly how I've been doing it for more than 13 years.
But not everyone has access to a computer, so many people looking to earn money on the internet want to know if they can make money with their iPhone or Android.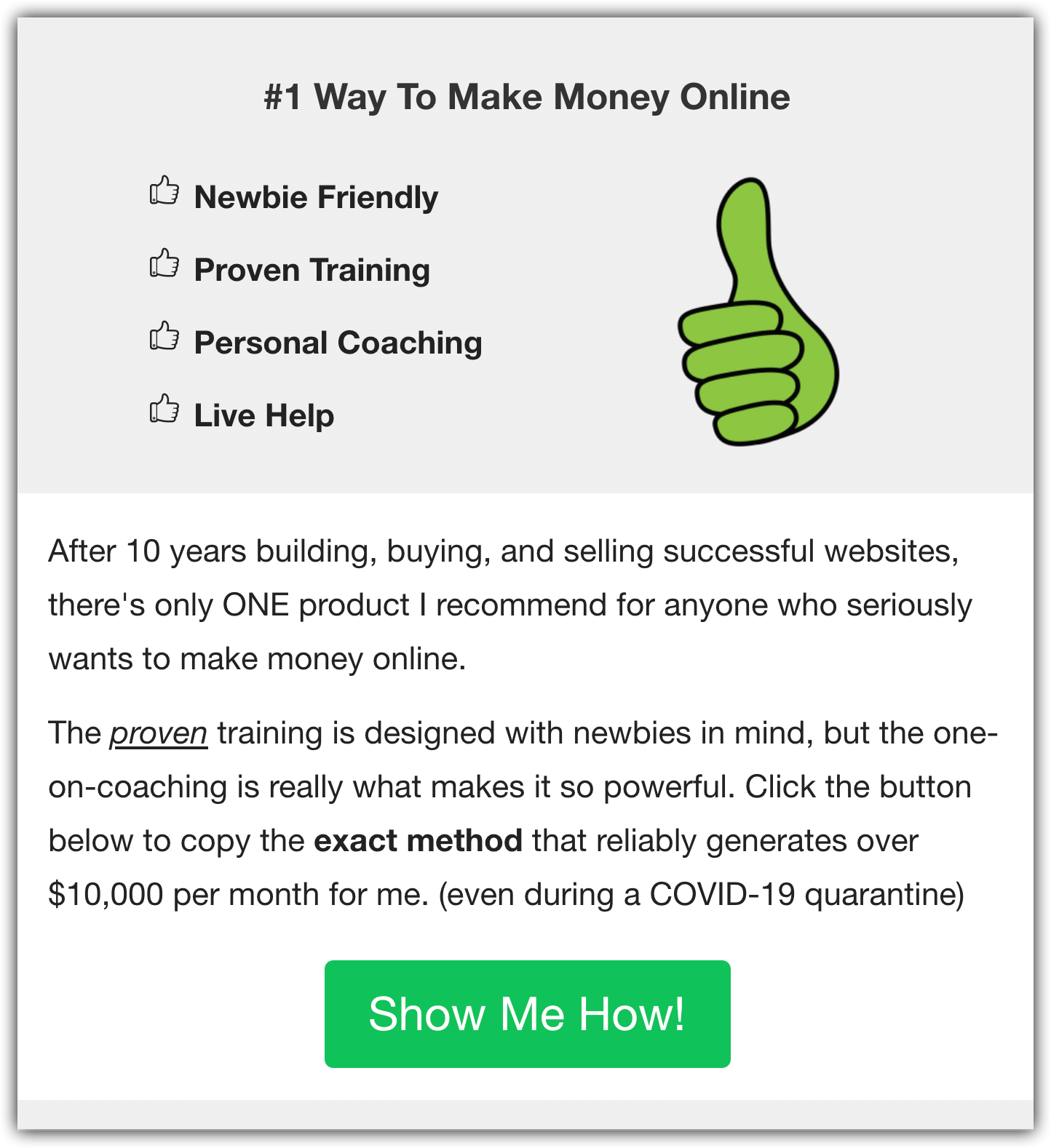 Making Money With Your iPhone
The appeal of doing using your phone to make money is easy to see.
Phones are much more portable than computers and even laptops, plus most of us have our phones with us wherever we go. Most people will have a smartphone these days, but not everyone has a laptop!
Keep in mind though, there are some major differences between phones and computers, so your options for making money tend to be very different too.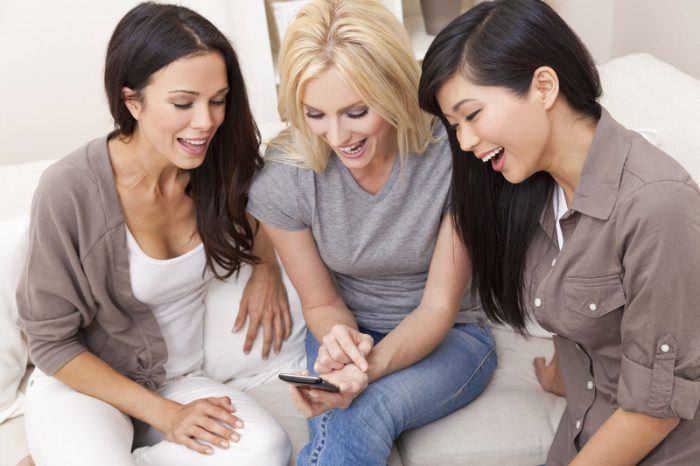 Making Money Through iPhone Apps
If you're going to make money with an iPhone, the logical place to start is with the apps. After all, apps are a critical aspect of any smartphone and these have strong influences on what you can and cannot do with a phone.
Additionally, the idea of making money with an iPhone is a popular one. As such, there are already many apps out there that promise exactly this and most of these are even free.
There are far too many individual apps for me to cover them all in this post but I do want to show what this offer and how they work. As such, we're going to take a look at a range of specific apps that vary in their methods for making money. In most cases, there will be multiple similar apps available as well.
Receipt Hog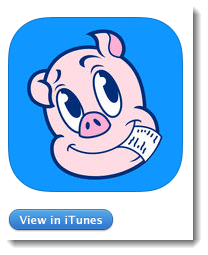 Receipt Hog is one of many apps that basically pays you to spend money. In this case, the app also tries to turn the process into a game.
The idea here is that you take photos of receipts and earn coins for doing so. Those coins can then be redeemed for money, either in the form of an Amazon gift card or PayPal payment.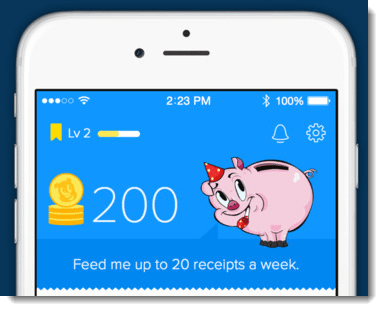 The idea is appealing in theory, as you're just earning cashback for money that you would spend anyway. The company also claims that you can get coins for any receipts, rather than those from specific stores.
Individual experiences with the app would differ but earning coins does take time and you have to get a lot of them to even cash out once. The app does get relatively good ratings on the app store but even then, users complain about poor customer service.
Complaints also suggest that the app often fails to credit people for their receipts, even when the user follows all of the correct processes.
Field Agent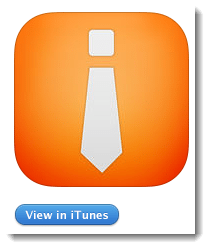 This particular app is a task-based option and there are many similar apps out there. Essentially, the app pays you for doing relatively small jobs in your local area. Often, that will include taking photos of specific products or displays in stores, like the instructions below suggest.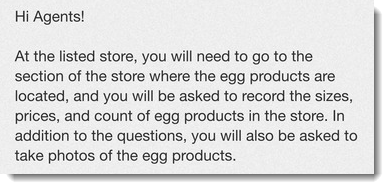 In theory, this idea can be profitable, especially as some of the tasks may pay upwards of $5. However, you do have to spend time and gas to travel to the physical locations, which does make the process somewhat less appealing.
Some reviewers for the app also mention a high rate of issues. In particular, there are many cases where the work a person has done simply gets rejected. This seems to be partly connected to the instructions, as the information provided often doesn't have enough detail or doesn't reflect the actual store in question.
There are other similar apps out there and some of those may be more reliable and more likely to payout. Nevertheless, the approach requires a decent amount of driving around and the pay still isn't all that great.
App Trailers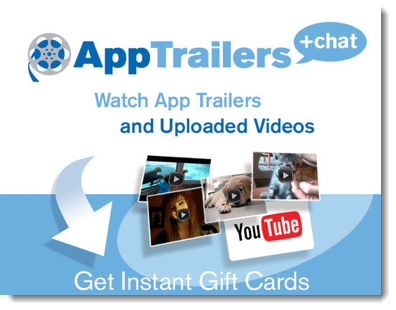 The idea of this app is what the name suggests. So, you're earning some money simply by watching trailers for apps.
The concept sounds great, especially as you're just watching things. But, the amount you get paid per video is incredibly small. This means that you'd be spending hours watching the trailers before you even got to cash out once.
Now, in fairness, the app might be appealing if you were multitasking. For example, you might have the videos running while you were watching TV or something. Still, the time involved to get anywhere is considerable.
Panel App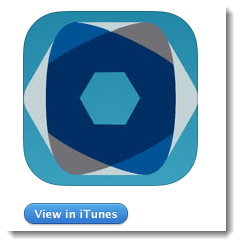 There are two main elements to this particular app. The first is that it simply acts as a survey app. As such, you're doing surveys to earn points, which you can then cash out.
Survey companies are incredibly common online and through apps. For the most part, these companies tend to be pretty similar to one another and they really aren't that good either.
I'm not going to go into survey sites too much here, particularly as I have covered them in the past. However, in general, you'll find that the surveys take longer than you expect and pay less. You also end up waiting around for more surveys and may get screened out of many of them along the way.
The other main aspect of this site is passive. Essentially, you earn a little money simply by using it. This happens because the app is collecting your data for analytics.
That process is supposed to be safe and secure, especially as any information from you is pooled and anonymized. Still, you are providing a company with personal data and you don't really know what they're doing with that information.
My Thoughts on iPhone Apps For Income
It truly is possible to make money using your iPhone and there is no shortage of apps that allow you to do just that. The list above barely scratches the surface of the various apps out there, although most options are similar to one of the apps that I've already covered.
Now, most of the time, these apps appear to work and do actually payout, either in the form of money or gift cards. Yet, despite this, the apps don't tend to be all that great for making money.
Instead, there are a number of significant patterns that emerge. These are all areas worth considering before you download and use any apps to earn money.
Security Concerns
One immediate issue is in the area of security. Specifically, most apps will have some access to your personal information. In theory, they could use this data against you.
Now, it's hard to know what this means in practice because some of your personal information is stored when you go online normally anyway. But, apps are a little different and the authors can sometimes use them to obtain illegal information.
In practice, most apps are going to be reasonably safe to use. However, if there is an issue with a given app, you're not likely to know until it is too late. This makes privacy and security very important areas to consider.
Money Versus Time
These apps can seem appealing because you're making money without doing much work. But, in most cases, that isn't actually true. Even for relatively simple apps, you often spend a lot of time doing the tasks and just trying to get the thing to work properly.
The issue of time is even more significant for task-related apps, like doing surveys or taking pictures in stores. Individual tasks may seem fairly quick and easy. But, if you start to add up all the little pieces of time, it's easy to see that there really is a lot involved.
How significant this is will depend on how you're using the app.
For example, if you mostly just use the app when you're waiting around anyway – the time involved probably doesn't matter all that much. However, if you're spending a lot of time fiddling around with it and trying to make money, then the time involved becomes very relevant.
As a general rule, most apps will reward you relatively little for your efforts. If you calculate it out, this might mean you're just earning a few dollars per hour or perhaps even less.
This balance between time and money is a major issue for most money-making apps. In fact, the same pattern is also true for websites. You only have to look at all of the survey sites out there to see the same problem.
Again, if you're just looking to kill a little time, this might not be a bad thing. However, if you're actually wanting to make significant income, then the apps simply aren't going to work. For example, if you were only earning a few dollars an hour, you could spend 20 hours on the app and earn far under $100. That's a huge waste of time.
Income Is Often Capped
Time isn't the only problem with these apps. Instead, their very design will also limit your income potential. Precisely how this is done will vary from one app to the next. However, it's unusual to find any app that doesn't cap your income in some way.
For example, many apps are partly tied to your spending. As a result, the only way to increase your income is to spend more money. Needless to say, that pattern doesn't really help you earn money, especially as you'd always be spending more than you make.
A similar pattern is true with apps that involve tasks or surveys. In these cases, you'll simply find that the number of things you can do in a set period of time is limited. This is particularly common for survey sites and apps, where you may find yourself waiting days just to get one new survey.
So, even if you did have the time to put into these apps, you still couldn't make all that much.
Apps Aren't Reliable
One key aspect of making money from an app is that you end up relying entirely on that app and the company behind it. Doing so is an issue because honestly, apps aren't very reliable in the first place.
Often you'll find that different versions of a given app may contain bugs and some updates may break the app entirely. This can also mean that sometimes the app won't credit you for your activity, which decreases your potential to earn money.
Now, some companies are great when it comes to customer service and actually fixing their products. But, most simply aren't.
For that matter, companies can often be fairly manipulative. For example, many retain the ability to cancel the accounts of users for any reason. This can mean that you randomly lose your account because the company thinks that you are cheating the system in some way.
In fact, it often seems like companies intentionally cancel accounts for people that seem to be doing too well. Now, that pattern won't always be true but it happens often enough to seriously consider.
This area is actually one that bothers me a lot when it comes to apps. Some of the biggest advantages of making money online are having control and flexibility. Yet, heavily relying on any one company or app will always undermine those advantages.
In practice, you just end up with a money-making system that is only ever going to work in the short-term. Furthermore, you don't know when it is going to stop being effective, so you can't plan either.
The End Result
These patterns are some of the major issues with relying on apps to make money and there are other problems that I haven't even talked about. However, to a degree, many of the apps out there do offer a genuine way to make money. Often the users of the apps are even able to earn money and withdraw it on a relatively consistent basis.
But, even if you are able to make money this way, you're never making much. At the same time, you're using a system that you have no control over and no way to develop further.
That might be fine if you're wanting a little pocket money or if you have some time to spare. However, if you're looking for a decent source of income, apps simply aren't going to work. That's true regardless of the specific apps that you pick or how many of them you use.
Using Your iPhone As A Tool
Apps might be worth the effort for a little bit of income but, for the most part, they simply end up being a waste of time and energy. Yet, apps continue to be the most popular way to make money with your iPhone.
There are other options though. For example, some people work on creating apps with their phones or combine their iPhones with other approaches (like being an Uber driver).
One mechanism that often gets overlooked is the idea of building and running a website. The connection here might not seem obvious. After all, creating a website entirely on a cell phone would be a bit painful and computers are much better suited for this task.
However, an iPhone can be a powerful tool for maintaining a website and driving traffic to it. For example, you can remotely manage a website from your phone, including publishing posts or replying to comments. Likewise, you can use your phone to keep an eye on your site.
You can also use your phone to communicate with writers and other people that work on your business if you choose to outsource work. You can also leverage your phone to run your social media campaigns on Instagram, Twitter, Snapchat, or Facebook. In fact, Snapchat and Instagram are only available on the phone!
But, how do you make money with a website?
When it comes to a website, there are a few different approaches that you can take to earn money. These include relying on ads, along with selling products and services. I've listed 13 different ways you can make money from a website you can check out.
Alternatively, you can join my free email course to see how I earn money online.
Make Money With Your iPhone
There are thousands of different side hustles you could do to earn some extra money on the side, and which one "clicks" for you depends on your personality and goals. However, there's one side hustle that makes an insane amount of money and works for anyone.
Starting an affiliate website is an incredible way to earn extra money because you can do it from your home on a laptop, and work on your business in the evenings and on weekends. The income potential is huge, and it's easy to scale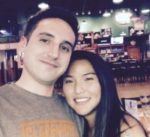 Nathaniell
What's up ladies and dudes! Great to finally meet you, and I hope you enjoyed this post. My name is Nathaniell and I'm the owner of One More Cup of Coffee. I started my first online business in 2010 promoting computer software and now I help newbies start their own businesses. Sign up for my #1 recommended training course and learn how to start your business for FREE!