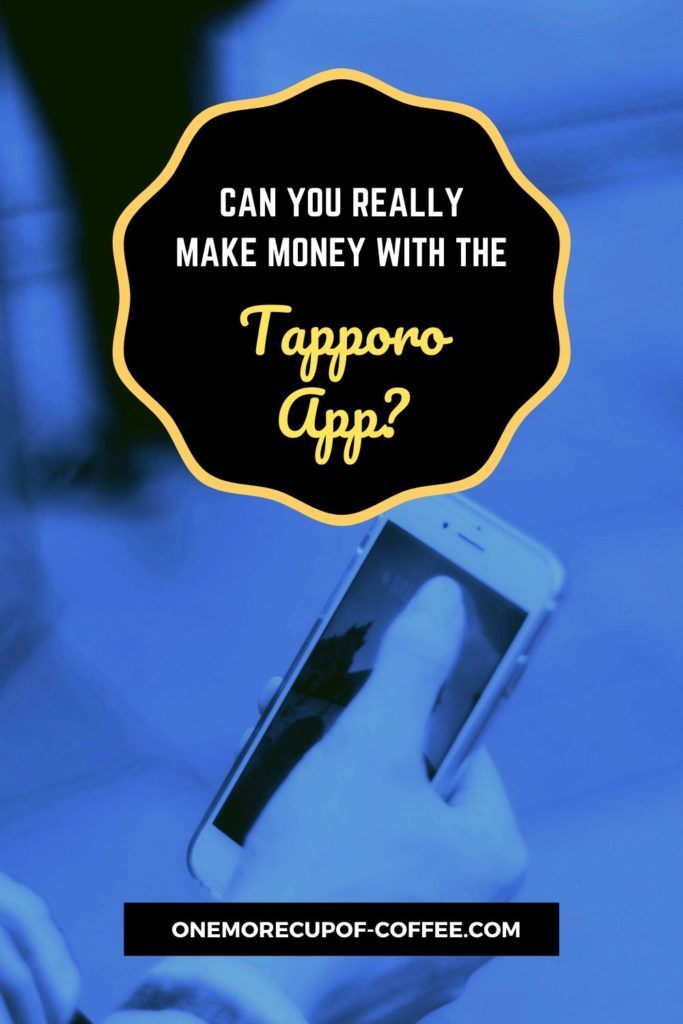 This app struck me as unusual right from the very beginning. But at the same time, it looked like it had the definite potential to earn me some cash! But can you really make money with the Tapporo App?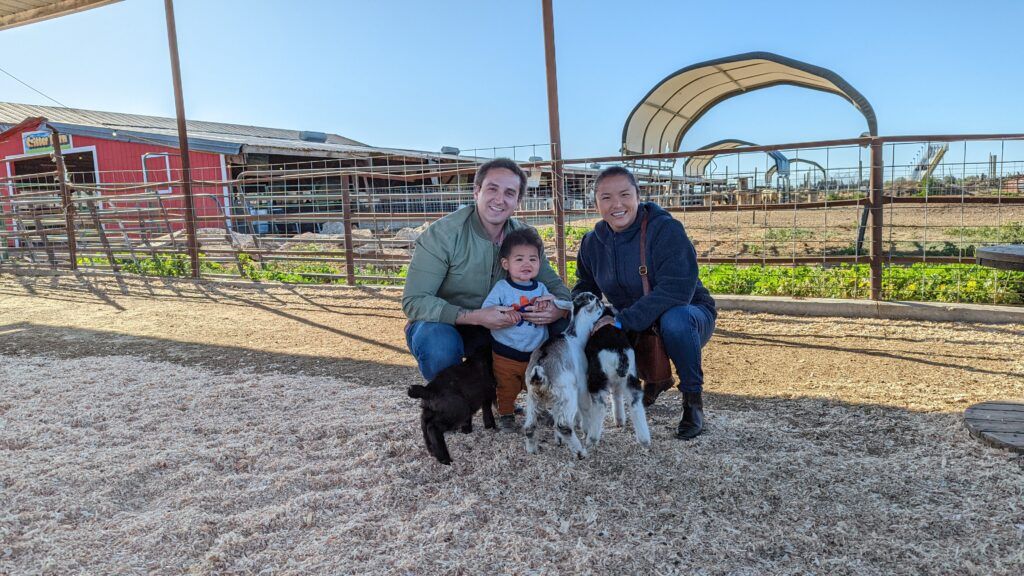 Are You Ready To Work Your Ass Off to Earn Your Lifestyle?
Are you tired of the daily grind? With a laptop and an internet connection I built a small website to generate income, and my life completely changed. Let me show you exactly how I've been doing it for more than 13 years.
This is what I was determined to figure out as I downloaded it and prepared to give it a try. I'm all about the side-hustle mentality.
Nowadays, you need some extra cash coming in to stay afloat. And contrary to what many people might think, there are actually a lot of apps out there that claim to help you earn extra cash.
In fact, that was how I stumbled across the Tapporo App.
But not all apps are equal. And to be super honest, not many of them are worth the time. I've tested a lot of apps, and only a handful have proven good enough to earn a spot on my phone—and even then, only as a test run.
But will Tapporo give me what I've been missing? Here is what I found out!
Making Money With The Tapporo App
The first thing that we need to talk about is the Tapporo app itself. After all, we need to know how the app works before we know whether it is a good way to earn.
What Exactly Is The Tapporo App?
Here is the Google Play listing for the app itself.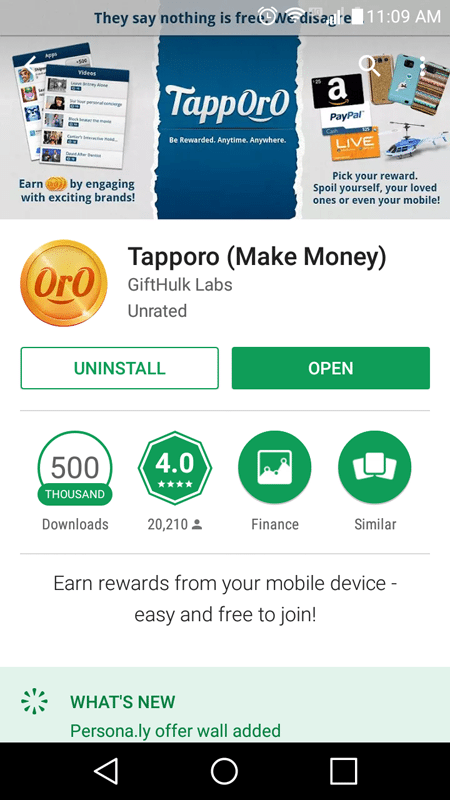 As you can see, it has been downloaded about 500,000 times, and has a Google Play rating of 4.0 stars.
That's not bad… but it doesn't tell us everything we need to know.
The tagline description for the app reads as follows…
"Earn Rewards from your mobile device – Easy and free to join!"
I was pretty excited to see what kinds of rewards I could earn, so I opened it up and got started.
Here's what I found.
Opening The Tapporo App And Taking A Look Around
This is the first screen that I came to after opening up the app.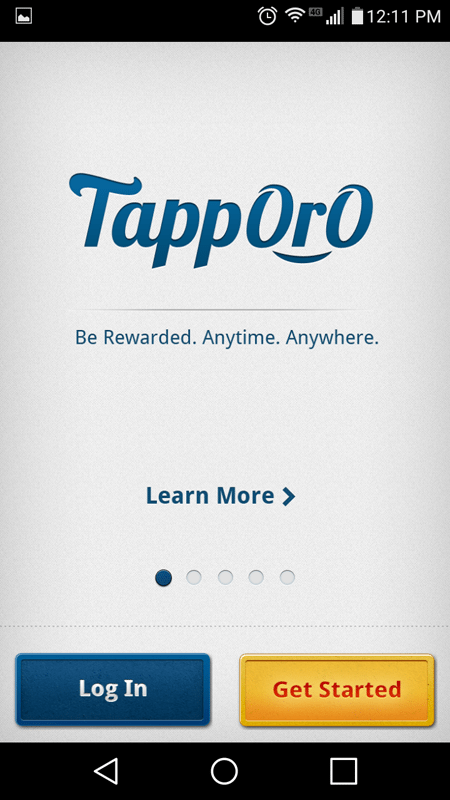 Here, there were several pages that you could scroll through to learn more. Here is what I found on all of these pages, summarized into points…
Be rewarded, anytime, anywhere
Discover exciting brands: Earn ORO coins
Pick your rewards (gift cards, PayPal, etc.)
Share the experience: Earn from every friend who signs up!
This was pretty much what I learned… which sounds about right. This app seems to be in that category of apps that give you offers that you can fulfill in exchange for rewards. These offers are usually to download apps, watch videos, sign up for free trials, etc.
Obviously, I didn't quite know what this app was offering yet—but this seemed to be the general direction and category that the app was headed toward.
I clicked the 'Get Started' button next, to move on to the next page. This brought me to a sign-up screen, where I could either input my information or use my Facebook Login, so I chose to use Facebook.
After a brief loading screen and a permissions page, I was kicked back to the sign-in screen… which seemed weird to me. So I tried it again, and this time got a loading screen that said 'Registering'.
But then it went through… and I ended up at the main hub of the app.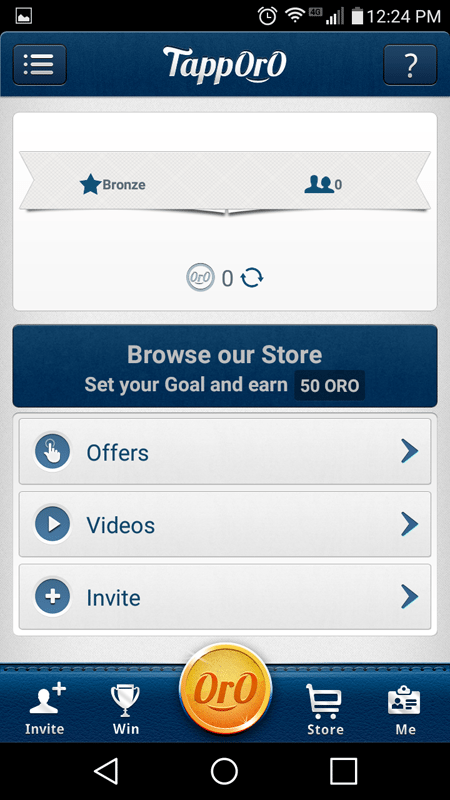 Next, I decided to look around here, just to see what I could find.
Trying Out The Tapporo App For The First Time
To get started, I wanted to try out the app by looking at the offers. So I clicked on the 'offers' button, and was taken to a page that looked like this…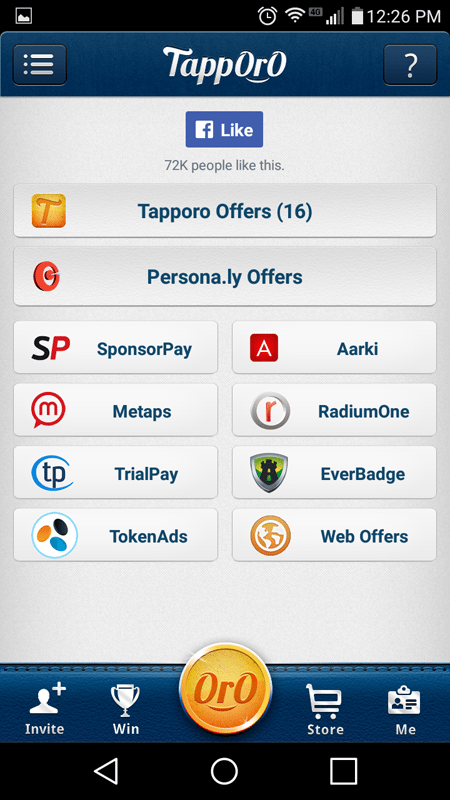 I clicked on the top option, which said 'Tapporo Offers,' and was then directed to a screen where there were quite a few offers available that I could take part in.
At this point, however, I had to close out the screen for a few minutes, because I had to get up and go do something… and when I came back and tried to access the app again, I was unable to view the offers, and the app told me that I had some kind of connection issue.
But after closing the app out and starting again, I was able to access it. Here is what this particular page looked like…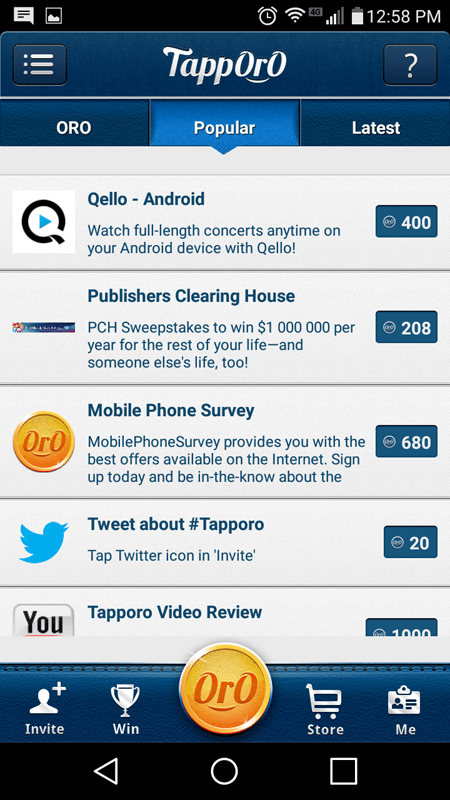 As you can see, there were a variety of different types of offers that I could take part in. I could sign up for stuff, take a survey, Tweet about the app, create a video review, etc.
The variety of different types of offers here was quite impressive, actually. I will be the first to say that it has been a long time since I have seen an app like this give options for offers that were as diverse as this. Other offers apps, like Harris Panel, Instant Rewards and Toluna tend to have fewer choices.
This part of it was quite cool, really.
I will also say that, at this point, I was liking how the app looked. The layout was classy-looking to me—which was nice.
I was now able to see exactly how many points could be earned, and I did some quick calculations. If I used the app for a week straight, I figured that I could pretty easily make 500 points a day with it… without spending a ton of extra time. This would equate to about 3,500 points a week.
But I didn't know how points converted into real money. Could this be a feasible number of points that would make spending time on the app worth the money?
I wasn't sure, so that's what I wanted to find out next.
Figuring Out How Much Tapporo Points Are Worth
To figure this out, I visited the 'Store' icon, located near the bottom of the screen in the main hub. This took me to a screen that seemed to give me options for rewards. I clicked on the Amazon Gift Card option, and was taken to this screen.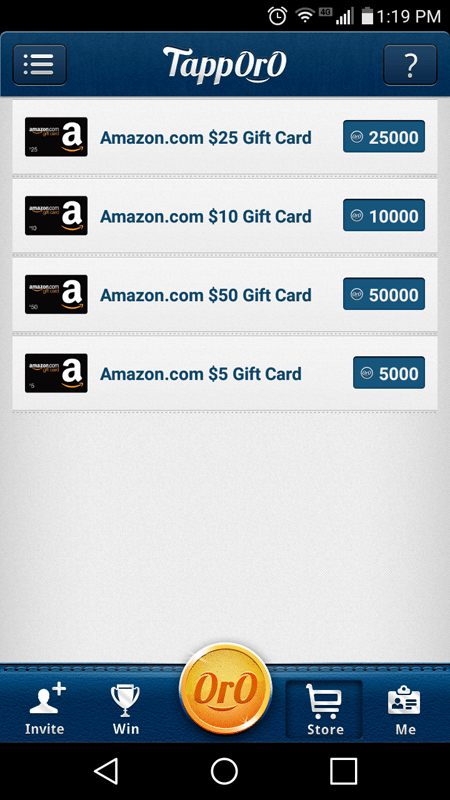 As you can see, it takes 5000 points to equal a $5 Amazon Gift card, which basically means that every 1,000 points is worth $1. By this, I could calculate that I could earn about $3.50 per week on the app if I used it for about an hour (or even a bit less) each day.
This doesn't come out to a very good hourly rate (5-7 hours of work for $3.50 in rewards, or close to that), but this is a common thing with apps like this. And to be fair, this isn't different from what most apps in this category offer.
This is a common downside to this type of app. But… a strong upside to it is that it would allow you to earn money this way virtually anywhere; during a commute, while waiting in line, while sitting at the airport, etc.
The flexibility is where the magic is, because this allows you to monetize your downtime (at least… $3.50-worth on a weekly basis). Also, keep in mind that some people might be able to earn more than this… but this is just what I calculated that I could probably earn if I utilized my downtime.
What Do The Google Play Reviews Say?
The Google Play rating for this app is good… but the reviews… they were not quite as good. The most recent reviews all seemed to point to two major problems with Tapporo…
Glitches often keep people from using the app at its full potential
Sometimes, the payouts seem to either take a really long time, or fail to go through
There were actually quite a few reports of people not receiving their gift cards and payouts with this app, which alarmed me a bit. There are usually always a few of these types of reports floating around, and they can often be attributed, at least in part, to user error.
But I really seemed to find a disproportionate amount of them in the reviews for this app (If you are in doubt, you should check out the Google Play reviews for the Tapporo App yourself, just to see what you think. You might find something I missed that would explain this!).
Will I Be Keeping The Tapporo App Installed On My Personal Phone?
Make no mistake, this app had its merits—but unfortunately, not enough of them to impress me. I feel that you could make some consistent extra cash with it, but there were really two major issues that kept me from being able to get excited about it.
The perceived low per-hour cash return for your effort
The negative reviews about payouts not working right
There are a ton of these types of apps out there, and most of them have no payout problems. I am not saying that you will have payout problems if you use this app, but the Google Reviews really seemed to stress this point as a negative—and that makes me worry.
Sorry Tapporo, but I don't feel like we are going to have much of a future together. The app works pretty well and does a lot of things right… but it just doesn't stand out enough to grab and hold my attention, personally.
Our Final Thoughts About The Tapporo App
Should you download it and use it on your phone?
The Tapporo App Review
Honestly, there are tons of various apps that claim to help you "make money", but really there are two facts to consider. 1) Most of them don't actually work. 2) If you can make money, it's not going be very much. If I'm going to spend any amount of time working online, I want to be working for myself by building my own profitable website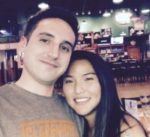 Nathaniell
What's up ladies and dudes! Great to finally meet you, and I hope you enjoyed this post. My name is Nathaniell and I'm the owner of One More Cup of Coffee. I started my first online business in 2010 promoting computer software and now I help newbies start their own businesses. Sign up for my #1 recommended training course and learn how to start your business for FREE!