Everyone loves to earn money back when they shop. But can you really make money with the MobiSave App?
I've reviewed a lot of different shopping apps, but this one caught my eye for a few different reasons. For one, it has a pretty big user base (over 100,000 downloads and 2,700 reviews). Secondly, it has a pretty good Google Play rating. It has 3.5 stars, which certainly isn't terrible.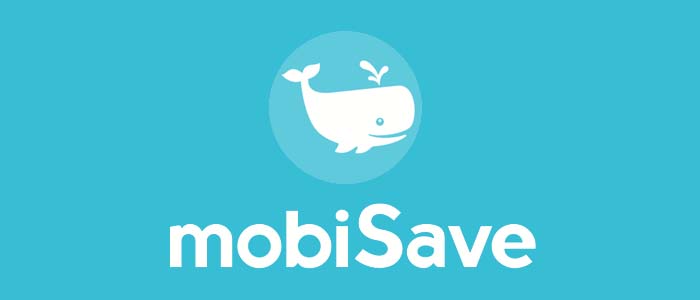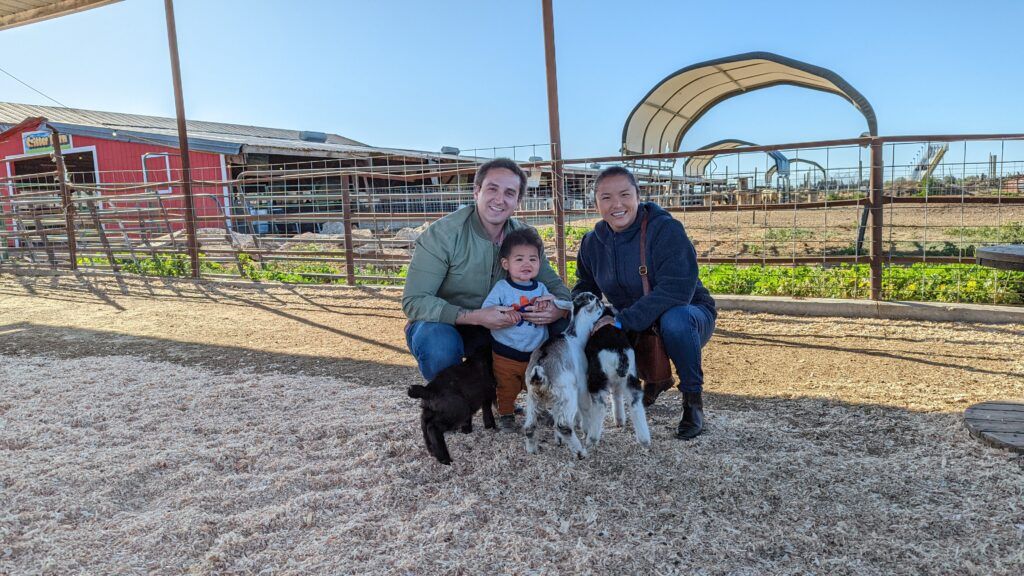 Are You Ready To Work Your Ass Off to Earn Your Lifestyle?
Are you tired of the daily grind? With a laptop and an internet connection I built a small website to generate income, and my life completely changed. Let me show you exactly how I've been doing it for more than 13 years.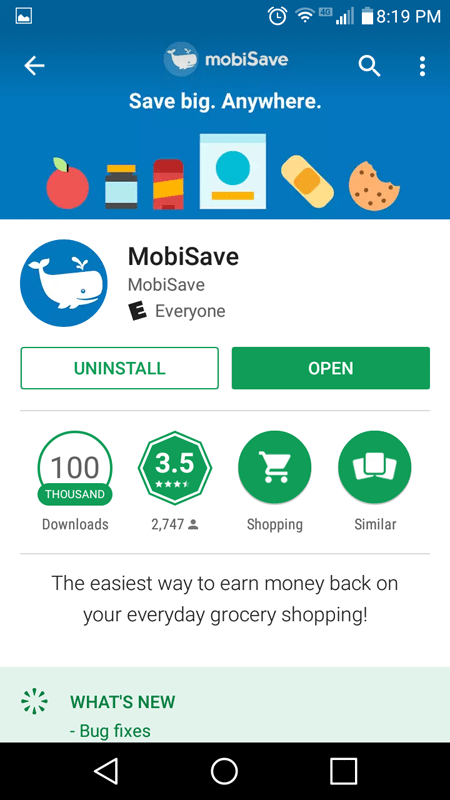 But is the app itself really worth the space on your phone?
This is exactly what I wanted to find out as I downloaded it and gave it a try.
So here's what I found out over the course of my experience.
Making Money With The MobiSave App
As always, let's start this process at the beginning, by downloading and opening the app.
In the Google Play Store, this was the tagline for the app.
"The easiest way to earn money back on your everyday grocery shopping!"
And upon opening the app, this was the first screen we came to.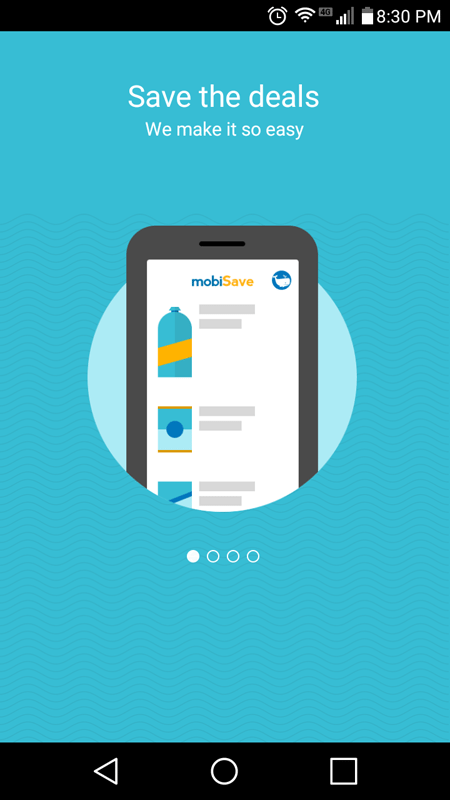 This was the first of a few different screens that gave us some information about MobiSave. Here is the basic summary of what we learned on these pages…
Save The Deals: They Make It So Easy
Get The Goods: Shop Anywhere You Want
Scan The Receipt: Take A Bunch Of Pictures And Get The Whole Receipt
Get Paid: You'll Get The Money In Your PayPal Account In 24 Hours
That seems to be the summary of how the app works. This isn't an altogether new concept, to be sure—but even so, I was already a bit interested in how well MobiSave might work in comparison to a few other apps like it that I've used in the past.
This final page also offered me the chance to sign up using my Facebook account, which I did.
Next, it asked me for my zip code, and then it asked me if I had been referred by a friend. When I got through these, I came to this screen.
This seemed to be an introductory screen of sorts. It was followed by a couple of other screens, though… so here are screenshots of those as well.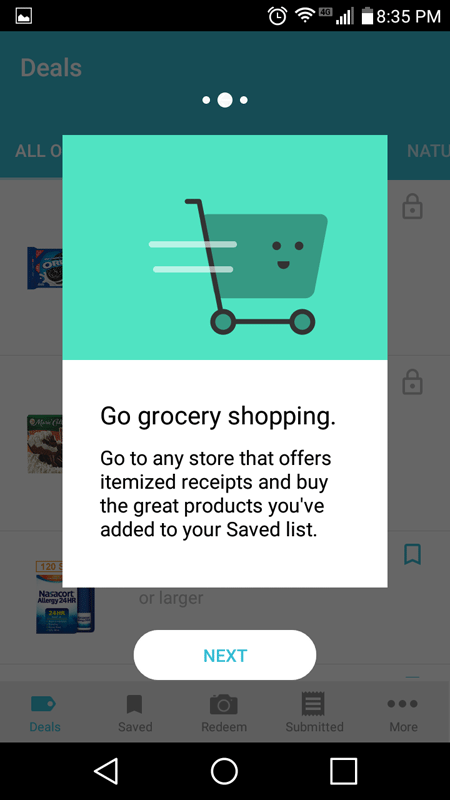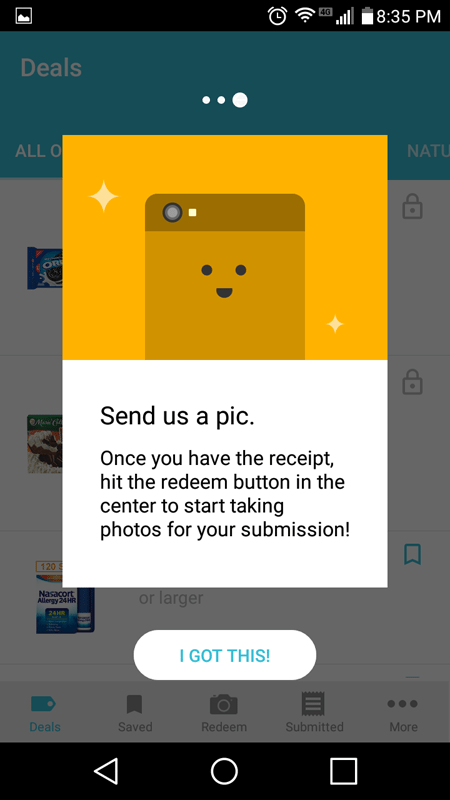 After this, I arrived at what seemed to be the main hub of the app.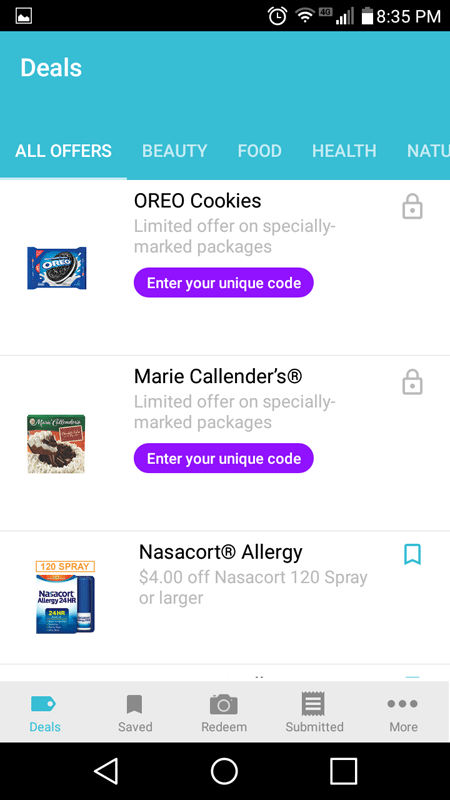 Here is what I found.
Taking A Look Around The Inside Of The App
I seemed to start off in the 'All Offers' category, which worked for me. I scrolled down and tried to check out what offers I could find.
I found some relatively good deals, though I will admit that there weren't that many at the moment to choose from. At the bottom of the screen, there was a little message telling me to check back soon for more deals, so they must refresh the list at least pretty regularly.
Along the bottom of the screen, there are also a few different buttons that you can push. There is the 'Saved' section, the 'Redeem' section, which seems to be the camera that you use for the receipts, the 'Submitted' section, and a 'More' button.
So, the way this app seems to work is like this. You click on the little blue-ribbon save tabs along the side of the app screen while you shop to 'save' the deal. When you do this, the little 'Redeem' button at the bottom sort of lights up and turns yellow.
This means that, once you check out and get your receipt, you're supposed to take a picture of the receipt using the on-board camera, and then upload it to the site.
This will result in you getting paid the cash-back amount for the deal.
It's pretty simple, actually.
You can then view your submitted receipts by going to that section, and you can see your balance by clicking on the 'More' button at the far right-hand corner of the bottom of the screen.
There are also other options in the More section. Here, you can look at your total savings, see how many deals you have redeemed, read the How To, get support, access your settings, and invite other people to join the app.
So far, so good. The app seemed to work really well, was simple to use, and provided some pretty good deals. The only thing I didn't really like about it thus far was the fact that it didn't seem to have that many product options to choose from… but if the app refreshes them pretty regularly, then this isn't really that big of a deal.
But I was pretty interested in what the Google Play Reviews had to say about MobiSave, so that's what I looked at next.
What Did The Google Reviews Say About The MobiSave App?
First of all, the Google Play reviews told me quite a bit about what other customers thought of the app, and I learned three pretty important things.
First of all, I learned that the number one complaint seems to be that the app just doesn't work for some users… either at all, or very well at least.
But customer support seemed to say that there are some phones that are just not compatible with MobiSave—so that would explain that.
This leads into the second thing that I learned. I learned that the customer service for MobiSave really seems to know their stuff. They were commenting on most of the negative reviews, being polite, and trying to resolve issues—so kudos to them for being on-top of things and keeping everything running smoothly!
And the third thing that I noticed was that a LOT of people seemed to love how MobiSave lets you get your savings delivered right to your PayPal, no matter how much you have.
Users also seemed to love how fast the money was transferred. They said that it really only took one day to get the funds move around—which is pretty awesome.
Does MobiSave Seem To Be Worth The Time And Space On Your Phone?
Now that I have downloaded and used MobiSave for myself, I certainly feel like I have a better idea of exactly how good it is. And I will even admit that I was surprised by it in a few ways!
I was surprised because it ended up being better than I thought it was going to be. The one major downside to this app, for me, is the fact that there are not a ton of deals offered on it… so the odds of finding cash-back options on your regular shopping list are a bit on the small side.
This means that you are either just going to have to wait to use the app until you find the right deals, or you are going to have to change your buying habits just a little bit to make up for it.
Of course, you need to spend money to make money with this app—so it is certainly not going to provide you with a long-term solution for making huge sums of cash.
But—it will get you some cash-back on items that you were already going to buy anyway. That is the good thing about it, and that is why these types of apps are so popular.
Now, the good.
There are a lot of good things about this app. It works really well. It makes transferring your money to PayPal super easy. Scanning receipts and redeeming deals works like a charm, and you can easily save the deals you want to redeem with the built-in 'save deal' feature.
The customer service on the app is also really, really good.
I even loved the camera. It makes taking pictures of receipts very simple, and makes them really hard to mess up—which is surprisingly nice.
Personally, as far as I am concerned, this app deserves two thumbs up. Will I be keeping it on my own phone?…
(Shrugs shoulders… seems to be concentrating, as if the decision isn't an easy one.)
I think I'm going to try it out for a little while and see if any deals come across the app that I would actually be able to make use of without changing my buying habits too much. I obviously don't want to end up spending more just because I'm trying to use the app—so I may just keep an eye on it and see what it can do for me.
If it doesn't end up helping me much, I will delete it… but if I can save even a few dollars every couple of weeks with it, then I'll keep it.
It just works really, really well. MobiSave is a winner in my book!
There are also other interesting apps that do seem to have more offers to choose from. Checkout51 and Fetch Rewards are two examples that use receipt scanning, while Drop and Dosh work by linking your cards instead.
Our Final Thoughts On The MobiSave App
Should you download it and keep it on your phone?
The MobiSave App Review
Honestly, there are tons of various apps that claim to help you "make money", but really there are two facts to consider. 1) Most of them don't actually work. 2) If you can make money, it's not going be very much. If I'm going to spend any amount of time working online, I want to be working for myself by building my own profitable website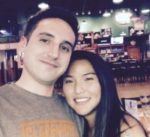 Nathaniell
What's up ladies and dudes! Great to finally meet you, and I hope you enjoyed this post. My name is Nathaniell and I'm the owner of One More Cup of Coffee. I started my first online business in 2010 promoting computer software and now I help newbies start their own businesses. Sign up for my #1 recommended training course and learn how to start your business for FREE!