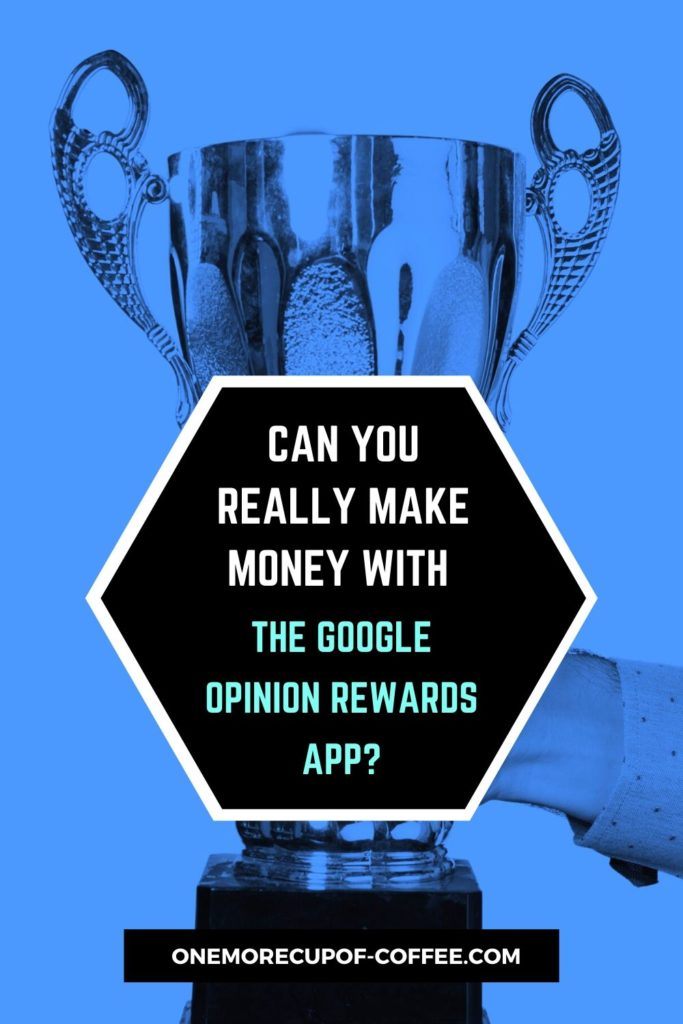 Everyone loves Google. Everyone also knows that the people who run it are pretty much geniuses. They're like NASA of the internet world! But… can you really make money with the Google Opinion Rewards App?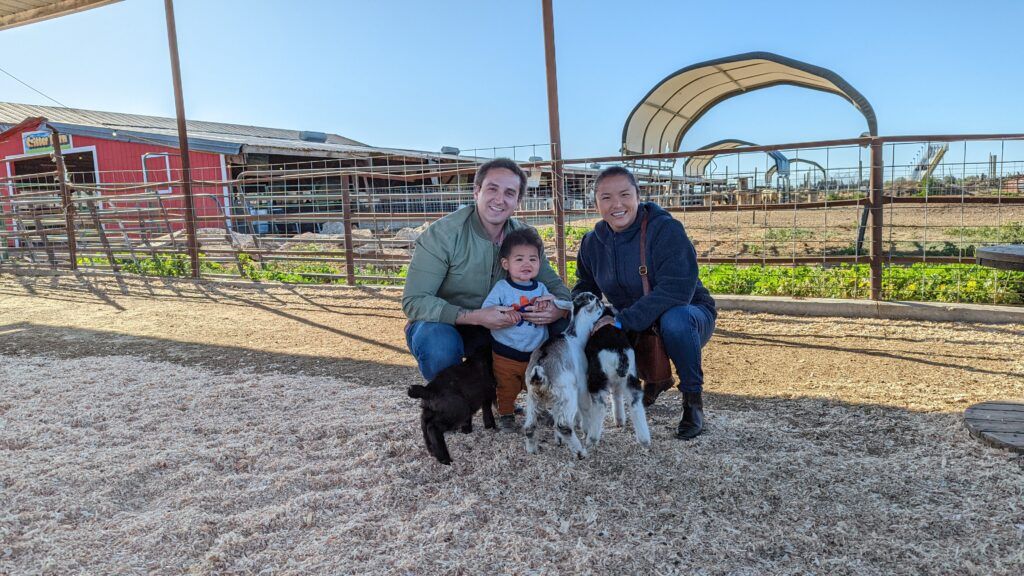 Are You Ready To Work Your Ass Off to Earn Your Lifestyle?
Are you tired of the daily grind? With a laptop and an internet connection I built a small website to generate income, and my life completely changed. Let me show you exactly how I've been doing it for more than 13 years.
I only recently found out about this app, and obviously I downloaded it immediately.
But I wanted to record my experiences with it as I tried it out, because I enjoy helping other people find cool ways of earning extra cash through apps and other means… and I felt like, if there was ever an awesome way to earn extra cash on the side, it would probably be with an app that was literally created by Google!
So here's what I found out.
Making Money With The Google Opinion Rewards App
The first thing I did was take a look at the app itself and what it had to offer.
The Basics: What Exactly Is The Google Opinion Rewards App?
The short description of the app pretty much just says this…
"Answer surveys and earn play credit!"
This obviously seems to mean Google Play credit, which is pretty cool. I read around a bit more in the Read More section of the listing, and found a bit more information.
"Answer quick surveys and earn Google Play credit with Google Opinion Rewards, an app created by the Google Surveys team."
A bit further down in this Read More section was actually some information about what you can earn with the app, which surprised me. Here's what it said…
"You'll get a notification on your phone when a short and relevant survey is ready for you, and can receive up to $1.00 in Play credit for completing it."
Obviously, this doesn't seem like a lot right off-hand… but then again, if the surveys are truly pretty short, $1 is not a bad payout for a few minute's worth of work—especially when you can use it for apps!
So far, I was impressed with what I had found. The app had been downloaded over 10 million times, and had a rating of 4.0 stars, which is pretty impressive really, especially when you take into account that over 400,000 people have left reviews for it!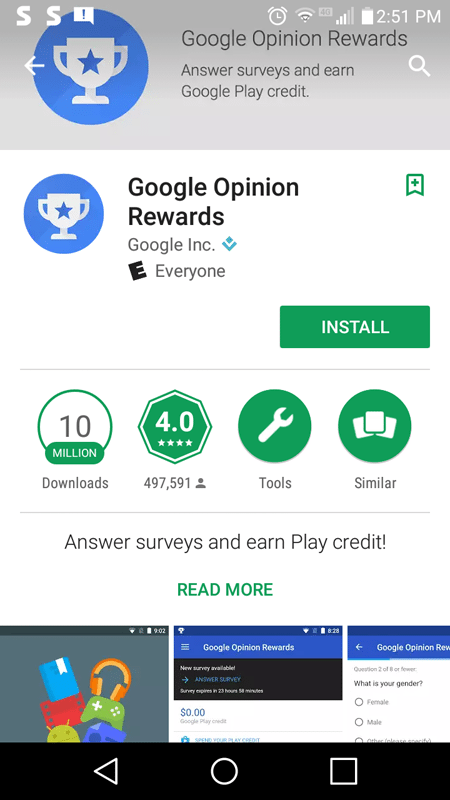 But I was excited to open it up and get started… so that's what I did next.
Getting Started With The Google Opinion Rewards App
The first thing I saw when I opened up the app were some pages that basically gave me another rundown of what the app does.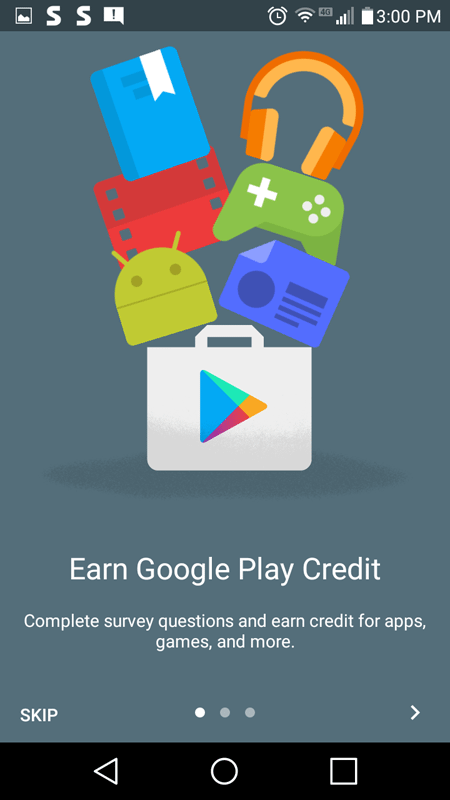 Here is a rough breakdown of the main points on these pages.
Earn Google Play Credit: Complete survey questions and earn credit for apps, games, and more.
Answer in your free time: These surveys are short and completely anonymous.
We'll credit your Google Play balance: Touch 'Shop' in the app to spend your Google Play credit.
So far, so good.
The next thing I had to do was choose an account. I have like 3 Gmail accounts… one for my business, one for my side-hustle project, and one for personal use. I chose my personal account, and moved on to the next step of the process.
Next I was asked to provide my full name and zip code. Then, on the next page, I was asked if I wanted to use this information to create what seemed to be a Google Play payment account, so that I could receive my rewards.
I said yes, obviously… and was then taken to an 8-page survey where I was asked to answer questions that were supposed to help figure out which surveys would work the best for me.
The survey was straightforward. It asked me questions about my gender, income, spoken language, etc.
I finished it without a problem, and ended up on this page.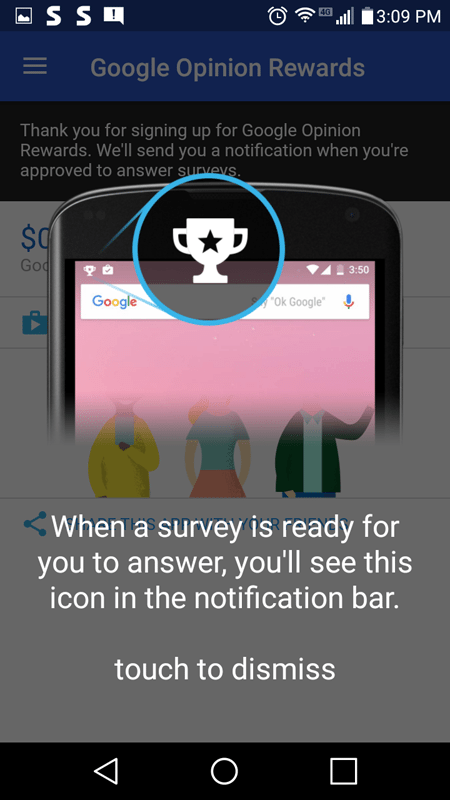 After dismissing it, it seemed that we were done! Here was the page that displayed our Google Opinion Rewards status. As of right now, we didn't have any surveys to complete—but the app said that it would be sending them.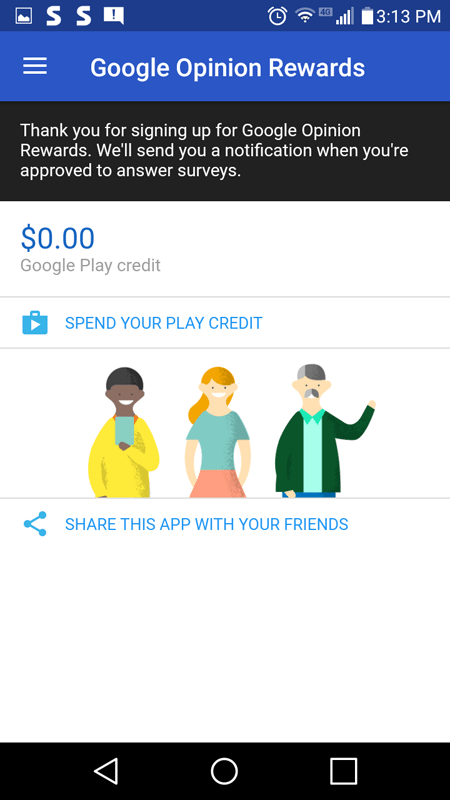 Which left me wondering next…exactly how many surveys could I expect to receive?
Answering such questions can be a bit difficult when you haven't been using the app for a long time—but I decided to turn to the Google Play reviews of the app for more information. I was pretty sure that I could find what I was looking for by reading experiences from other users—so I didn't hesitate to start browsing through them.
And I found some pretty good information to help me figure out the answers to my questions.
What The Google Play Reviews Said About The Google Opinion Rewards App
Right away, I found this review… which was extremely helpful.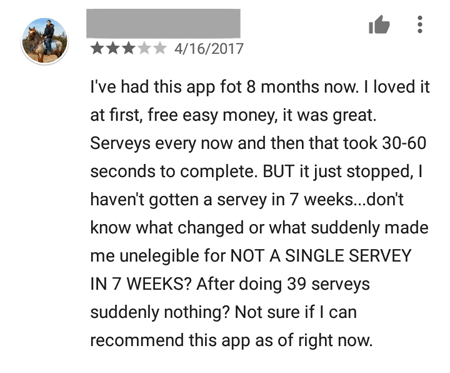 I'm not sure why this user stopped getting reviews… but the information they gave about their experience was very specific, right down to how many surveys they had done and how long they had been using the app.
When we take into account how many months they'd been using the app (8), how long it took to do each survey (30-60 seconds), the amount of time it's been since they've received a survey (7 weeks), and the exact number of surveys they've received in total (39), we can easily see that this person received an average of 6-7 surveys a month while they were still completing surveys.
This meant that, for about 6-7 minutes of work each month, maximum, they were earning somewhere between $3 and $7 that they could then use in the Google Play Store for apps—which is actually pretty sweet.
Other reviewers seemed to support what we found in this review—though some say that they get even fewer surveys than this. Some say they get one a month, others say they don't even get that many… more like one every 5 to 7 weeks!
I also found out that a lot of users say that you get a lot more surveys when you have your GPS turned on… because people would say that they would go shopping somewhere, and then they would get a survey asking them if they had shopped there… so it would seem that Google is choosing to send people specific surveys based on criteria beyond just what they give in the short introductory survey.
But then again, I've read that some users get several surveys a week—though these seem to be more in the minority. It's difficult to tell exactly how many you can plan on getting without just giving it a try for a while… but from what I could tell, I was pretty optimistic about it.
As of the time that this was written, I had had the app downloaded for about 4 hours—and I had not yet received the notification saying that I was cleared to start taking surveys… but I'm sure that this is a minor wait, and will likely be all cleared up within 24 hours, which seems reasonable to me.
Is Google Opinion Rewards Worth The Time?
This is the golden question. And I must say, at this point, that my answer is yes. Let me explain.
Yes, I realize that you cannot earn a ton with this app. Maybe a few dollars every month, tops. And when you do, the money is really Google Play Credit, so the best things to spend it on would be things like apps and Youtube rental videos.
But, even though you cannot earn a ton of cash with this app, I believe that it's still worth the time for the following reasons.
First of all, it's really simple and efficient. Secondly, it's not very time-consuming. The surveys are fast and short, and while you don't get paid much for them, you really don't have to go to hardly any trouble to take them.
The surveys can also be taken anywhere—so you won't have to worry about taking time-consuming trips to different locations and wasting valuable time trying to complete surveys for apps that aren't even going to pay you enough to make it worth your time.
Really, to put everything into perspective, I will simply say this. You won't get rich using this app (I like this one better) but it's so easy to use, and so fast and convenient, that it truly is about as close to getting free money as it gets.
The app works like a charm technically speaking, and even if you only get a few surveys a month, that's more than worth it—because it will enable you to get some cool Google Play loot for basically a few minutes' worth of work.
It's easier to use this app (and takes less time) than to type your debit card information into Google… and that, in itself, is saying something!
Our Final Thoughts About The Google Opinion Rewards App
Should you download it and use it on your phone?
The Google Opinion Rewards App Review
Honestly, there are tons of various apps that claim to help you "make money", but really there are two facts to consider. 1) Most of them don't actually work. 2) If you can make money, it's not going be very much. If I'm going to spend any amount of time working online, I want to be working for myself by building my own profitable website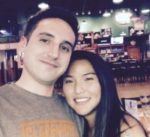 Nathaniell
What's up ladies and dudes! Great to finally meet you, and I hope you enjoyed this post. My name is Nathaniell and I'm the owner of One More Cup of Coffee. I started my first online business in 2010 promoting computer software and now I help newbies start their own businesses. Sign up for my #1 recommended training course and learn how to start your business for FREE!