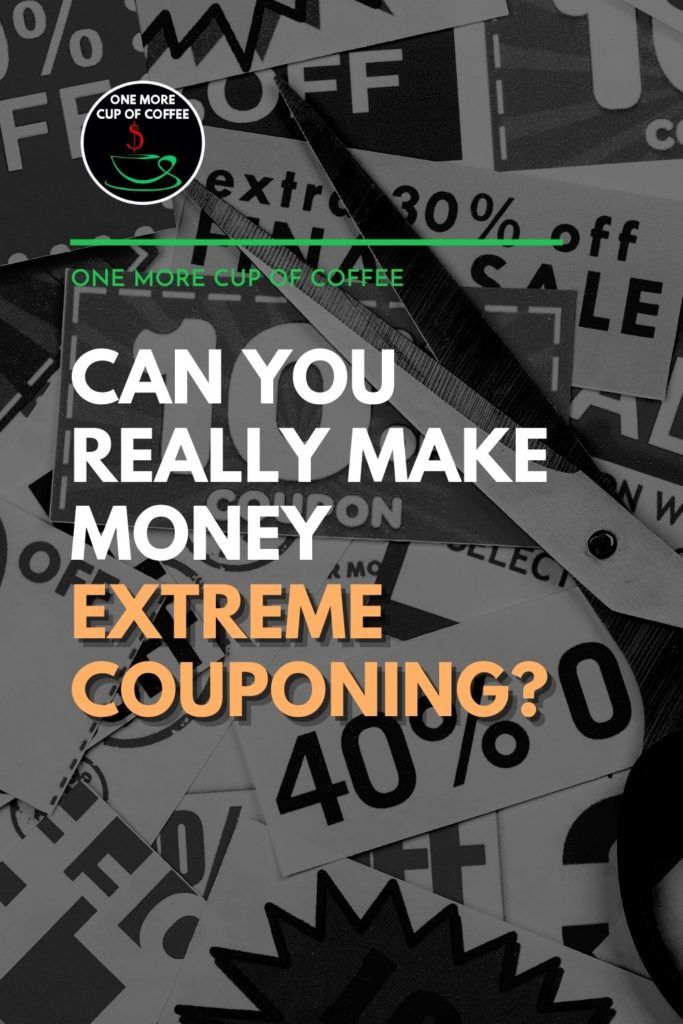 There are many different options for making money on the side. Nowadays, a "side hustle" is almost necessary if you want to have nice things. One that is becoming especially popular is the idea that you can make money extreme couponing.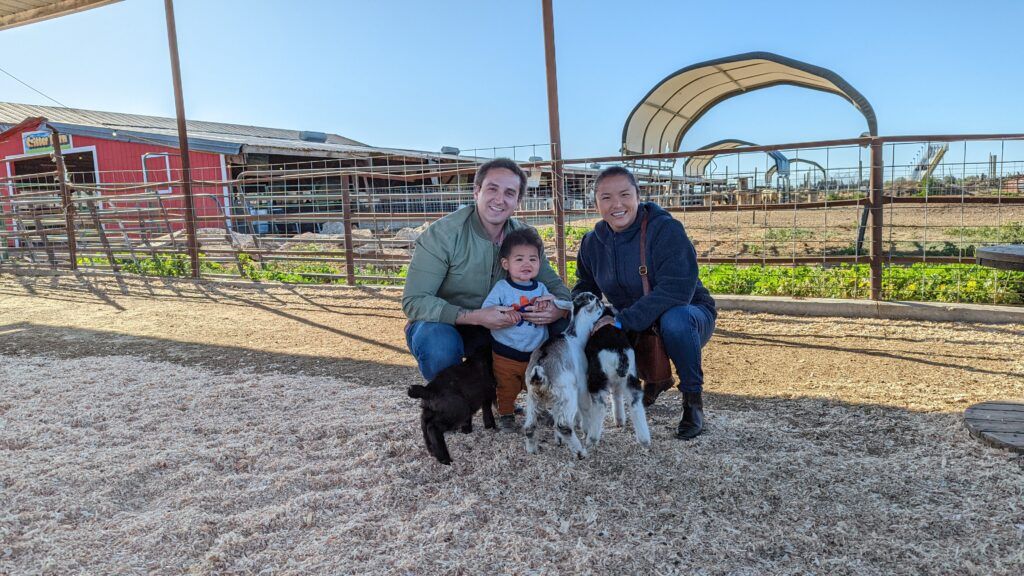 Are You Ready To Work Your Ass Off to Earn Your Lifestyle?
Are you tired of the daily grind? With a laptop and an internet connection I built a small website to generate income, and my life completely changed. Let me show you exactly how I've been doing it for more than 13 years.
Couponing itself is a fairly common way to save a little money, especially as you can reduce the cost of groceries and other products. Saving money is great! In some ways,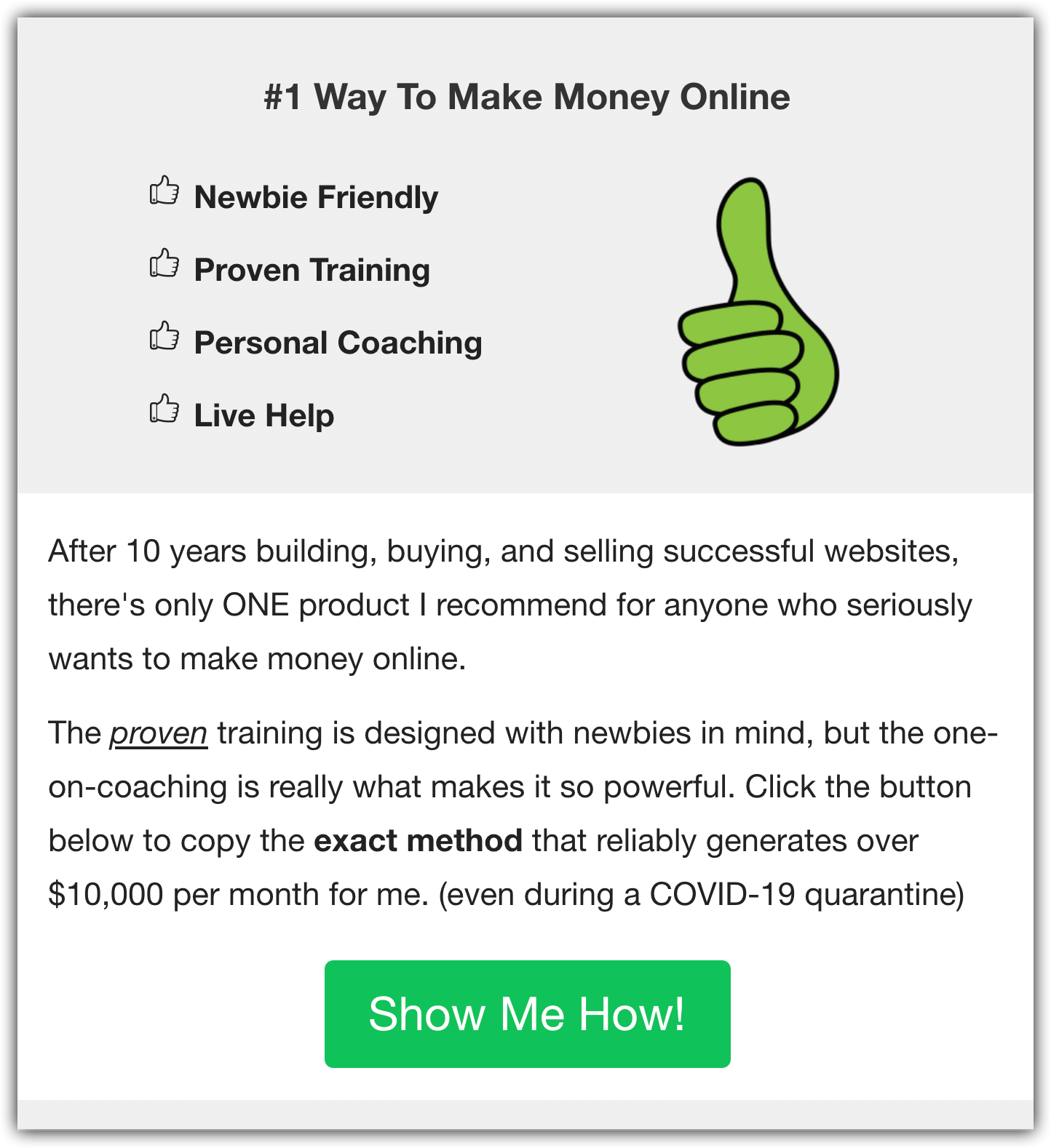 I think we've lost the old ways of scrimping and saving. People have crazy amounts of credit card debt these days that just wasn't prevalent in previous generations.
Extreme couponing is a step above that idea – and was made popular by TLC's Extreme Couponing TV show. The idea is also appealing because it is so easy to understand, and simple to start doing right at home.
So, you don't have to enroll in any courses or pay fees. Instead, coupons are readily available and there is no shortage of information online. But, can you actually make money?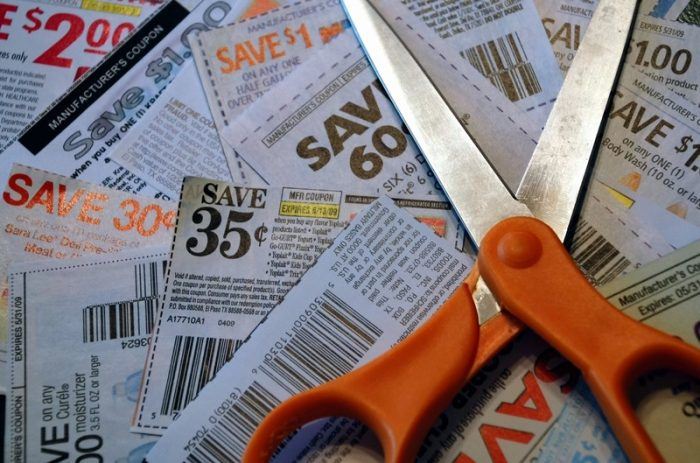 Making Money With Extreme Couponing
Let's start at the beginning, what is extreme couponing?
The approach focuses on saving as much money possible through coupons. This includes the coupons that you can find in newspapers and magazines, along with other sources, such as apps, loyalty programs, and coupons you can find and print online.
At the most extreme, shoppers have been able to purchase hundreds or thousands of dollars of groceries for hardly any cost. There are even coupon cutting services out there that can potentially save time, although they aren't free.
Likewise, there are couponing sites that help people to find coupons and to match these to deals in stores. Coupons themselves can be useful and they do help families to save money. But extreme couponing takes this to a whole new level.
For example, some people end up with excessive amounts of food that they don't need, and it goes to waste. Saving money on items you don't really need isn't saving money. When this starts to happen, you have to realize that saving money can even become addicting.
Even with potential issues, it is possible to save a lot of money with extreme couponing and you could even make a little, in some situations. Some people also enjoy the process and do make considerable savings. My personal opinion is, however, that extreme couponing isn't as amazing as it first seems.
Hidden Challenges Of Extreme Couponing
Extreme couponing is one of those ideas that sounds great on paper but doesn't work out as well in practice. A key issue is that there is a lot of work involved – much more than you may expect. This is particularly true if you're trying to maximize your savings.
The first aspect of this is the time requirement. For example, all of the coupons that you use has to be found first. Doing so may require you to spend significant time trawling the internet, newspapers, and catalogs, along with the time to physically cut out the coupons.
In fact, you could easily spend hours finding the coupons that you need and many people do. Some coupons are digital and can be found on your smartphone, but you still have to organize them in such a way that you can easily find them when you get to the store.
What's more, the best coupons are often harder to find. In some cases, this may mean you have to buy a specific item or spend a certain amount of money to even get the coupon.
Likewise, many coupons will only be available from a single store, website, or publication. As a result, there is extra work involved in getting the best coupons, which only adds to the time and energy involved as part of the extreme aspect.
There is also the considerable time involved in other steps of the process, such as organization and management. After all, coupons will have expiry dates and may also come with various conditions. You will also find the same coupons are featured in multiple locations and from one week to the next, so you have to stay aware of which coupons you already have.
Looks like you better get yourself a ledger and start taking notes!
As a result, you would need a way to keep track of the coupons you have and make sure that you actually use them effectively. Some people use binders or filing folders. But, regardless of the approach, you would have to spend time managing them and removing any that aren't usable anymore.
Needless to say, the challenge of management and organization becomes more significant as the number of coupons you have increased. This can mean that the process gets overwhelming quickly and you could easily be spending hours on it every week or even every day.
A key component of extreme couponing is combining the coupons with specials, to help get the biggest benefits. This means you have to pay close attention to sales and may need to travel to multiple stores to get the savings. This increases the time factor as well, along with the amount of planning that you need to do.
You can also end up spending money in this process!
For example, any organizational tools are going to cost and you may end up buying extra newspapers or magazines to get more coupons. Your gas costs may also increase, especially if you're traveling to multiple stores. In fact, if you're not careful, you could spend more money on extreme couponing than you ever save.
Another challenging area is the products themselves.
Coupons will often be for a specific brand, which would often be one that you don't normally buy. Likewise, only some of the available coupons will fit in with your spending habits. For example, there are many coupons for processed food but relatively few for healthy or organic alternatives.
This can mean that you have fewer options to save money or that you end up eating less healthily than you would otherwise. Both outcomes are far from ideal.
One final consideration is the way your behavior changes. In particular, couponers often find that they're buying products that they don't actually need or wouldn't normally want.
One outcome is stockpiling. Extreme couponers often do end up buying and keeping a significant amount of product, based on the idea of saving as much as possible. I do this too, so I understand why it happens. Just last week I bought 5 jars of pasta sauce because they were 50% off. It'll take me more than a month to get through those!
Yet, stockpiling like this often isn't practical and may not actually help you to save money.
For example, some of those stockpiled products might end up out of date before you get to use them. Stockpiling could also simply encourage you and your family to consume more. I know that when I buy in bulk, I eat more because I'm worried about things going bad.
These issues are particularly significant if you only saved a little on the products (like 50 cents per item). It's easy to see how extreme couponing could stop saving you money, and start encouraging you to spend more.
Plus, weren't we trying to make money? Is saving money the same as making money?
Can You Still Make Money Extreme Couponing?
A key thing to realize is that couponing has changed. At one point it was actually possible to make money with coupons because they could be stacked with relative ease and combined with store bonuses and points.
So, you could get a 100% discount on some products and could even earn money back if you planned well enough. And, most of the positive reviews about extreme couponing come from this general approach.
Getting 100% discounts is rarely possible these days, at least not in most cases. Instead, coupons often cannot be stacked and stores will ask you to choose which one you want to use. Extreme couponing may even be the reason for this change, as companies don't want to be losing money.
Individual stores also have their own policies, which are often designed to prevent too much loss through couponing. This can include a limit on the number of coupons per transaction, restrictions on how coupons can be combined, and on how much you can buy of specific items.
There are also regional laws that can impact whether or not you can stack coupons and how much you can save. In many cases, these restrictions make it impossible to get deep savings and certainly mean you could never earn money from coupons.
It is still possible to save money with couponing but it's never going to be extreme amounts. This change often isn't reflected on blogs, especially when the content was written years ago.
Couponing Effectively
For the most part, making money with extreme couponing simply isn't an option. At best, you would end up saving some money on grocery items for your household. But, you could easily spend far more time, money and energy than it is worth.
Instead, if you want to simply save money with coupons, it's worth being wiser about the process. This includes making your shopping list first and only choosing coupons that match what you already want to buy.
You also shouldn't spend too much time hunting down coupons because the financial savings aren't that great anyway.
This approach can be considered 'regular' rather than 'extreme' couponing. The difference is that extreme couponing means you're trying to save as much money as possible, while normal couponing just focuses on reducing costs a little.
And, the truth is, no matter how good you are at couponing and how much time you put into it – you're never going to make money. The best possible outcome is that you reduce how much you spend and that's not really the same thing.
Investing Your Spare Time In An Online Business Venture
Besides that, you could see a greater return investing your time in actually making money, rather than trying to save through coupons. Saving money is not making money.
Think of it this way… extreme couponing takes up a considerable amount of time and doesn't save you all that much money at the end of the day. In contrast, you could earn more money in that same space of time.
For that matter, you can actually earn more while working an extra hour at a regular job than you save couponing.
If you don't want to work more hours, or if it isn't an option – don't worry. There are many other ways to earn money too.
One such approach is affiliate marketing, which is how I make money online. It's a business model, where you are using a website to promote products. So rather than clipping coupons, you're researching and writing about fun topics you like.
You could even start a couponing website, or maybe a website about kids' recipes, or something about dogs, or some other hobby you have.
The fun thing is that you get to pick what topic and products you focus on, so you can end up working on something that actually interests you, such as video games, travel, or even coffee.
It's easy to do at your own pace too since a domain only costs $15 per year, and you can spend an hour or two per night writing articles.
Results take some time to show, so it's not like earning money from a regular job. There is plenty of stay at home mom's that make money with websites, including mommy bloggers, but also many other types of websites run by people with kids and families.
Is extreme couponing worth your time? How has it changed your spending habits and what kind of savings have you seen? I'm curious to know in the comments!
Make Money Extreme Couponing
There are thousands of different side hustles you could do to earn some extra money on the side, and which one "clicks" for you depends on your personality and goals. However, there's one side hustle that makes an insane amount of money and works for anyone.
Starting an affiliate website is an incredible way to earn extra money because you can do it from your home on a laptop, and work on your business in the evenings and on weekends. The income potential is huge, and it's easy to scale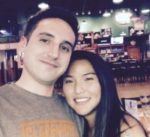 Nathaniell
What's up ladies and dudes! Great to finally meet you, and I hope you enjoyed this post. My name is Nathaniell and I'm the owner of One More Cup of Coffee. I started my first online business in 2010 promoting computer software and now I help newbies start their own businesses. Sign up for my #1 recommended training course and learn how to start your business for FREE!