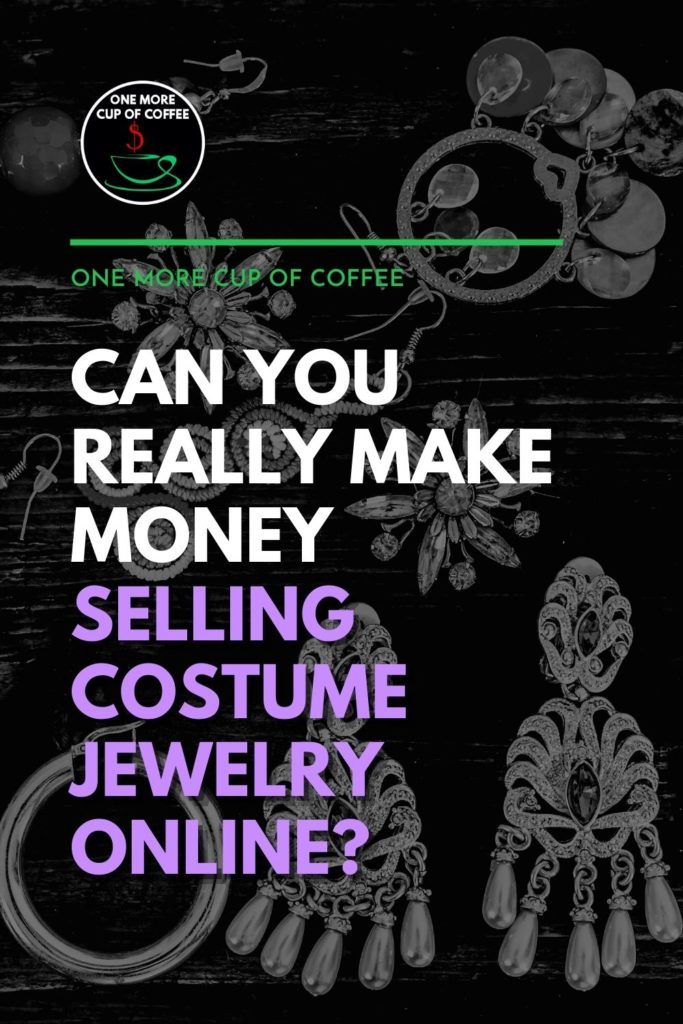 There can be no doubt that costume jewelry is immensely popular. Nowadays, there are so many different styles out there, which can suit pretty much any personality or occasion.
At the same time, costume jewelry doesn't tend to involve precious metals or stones, so the products can be quite inexpensive. This popularity creates the potential to make money selling costume jewelry online.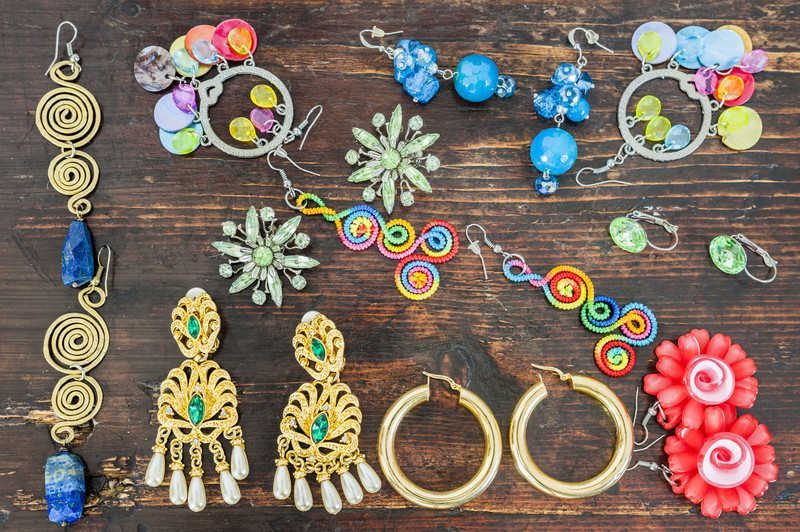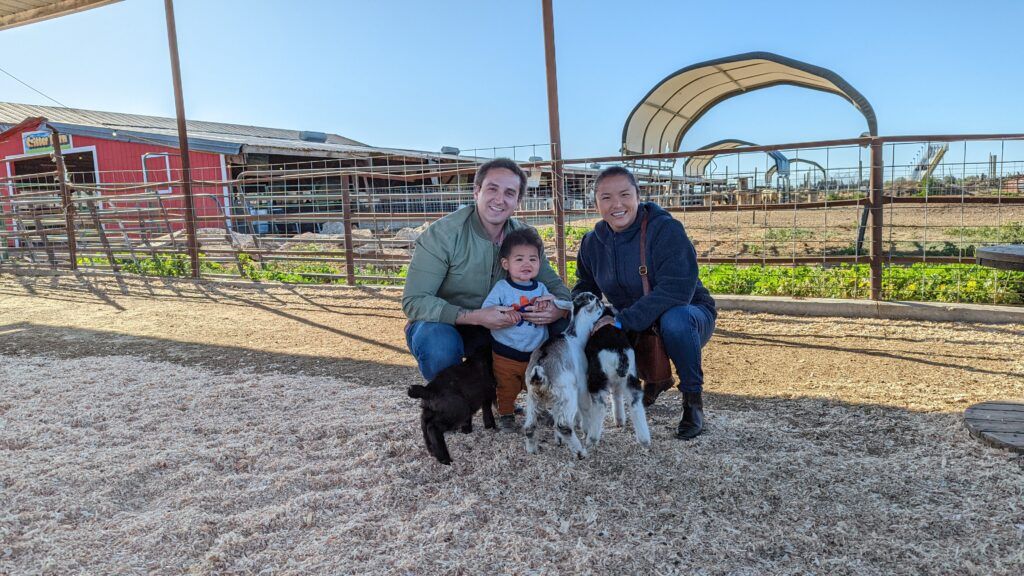 Are You Ready To Work Your Ass Off to Earn Your Lifestyle?
Are you tired of the daily grind? With a laptop and an internet connection I built a small website to generate income, and my life completely changed. Let me show you exactly how I've been doing it for more than 13 years.
In fact, costume jewelry can even be the perfect product to sell in this environment, partly because people are more concerned with how a product looks than they are with its quality.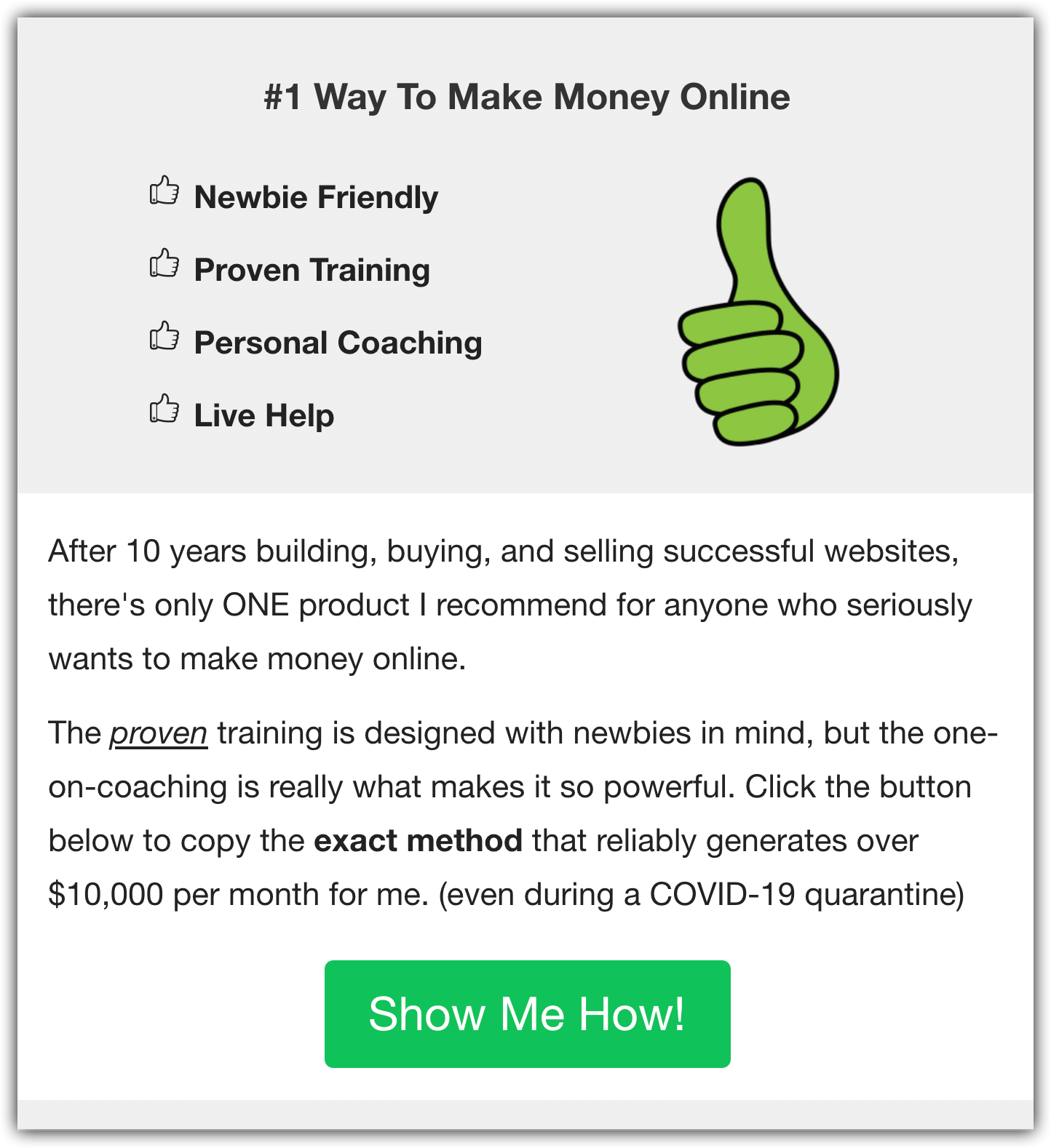 There are also endless possible variations with costume jewelry, which can potentially give you an edge even with all of the competition in the market. I mean, you just have to look at all of the variations that come up in a simple Google search:
So, how do you take the idea of selling costume jewelry and turn it into a profitable venture? For that matter, is there enough potential in the approach to make it worth the time and effort? Well, that's what we're going to look at.
Making Money Selling Costume Jewelry Online
In particular, let's look at the different approaches that you can take to sell costume jewelry online. How you go about this will influence your potential for income, along with how much you enjoy the process.
Selling Your Own Products
Selling your own products can work well if you already make costume jewelry. If that's the case, then the online environment makes a lot of sense, as it lets you reach a larger audience and make sure your products are popular.
There are various sites out there that facilitate this process, like Etsy, and it's also possible to sell jewelry you've created on your own website.
Whatever approach you take, selling your own products does involve a considerable amount of physical work. After all, you have to make the products, upload images, manage inventory, and actually ship products. It can be a lot of hassle and might not be worth it if you don't make a lot of sales.
However, one of the advantages of selling your own products is that you get to create things you think will sell. Potentially, this can let you get ahead of the competition. For example, there are lots of sub-niches within the topic of costume jewelry.
Focusing on one (or more) of these can allow people to tap into an area with considerably less competition. At the same time, some of these sub-niches have passionate audiences.
For example, some of the many sub-niches in the jewelry/costume jewelry area are:
Vintage costume jewelry
Avengers jewelry
Harry Potter jewelry
Steampunk costume jewelry
Jane Austin costume jewelry
Regency costume jewelry
Doctor Who costume jewelry
In many ways, trying to create and sell your own products in fields like these is much easier than tackling costume jewelry as a whole and may offer more potential for success.
Overall, there certainly is potential for making money by selling jewelry that you create. However, you do have to be prepared for the challenges that go with this process.
Selling Other People's Products
The main alternative to selling costume jewelry you make is to sell jewelry that other people have created.
One way of doing this is to physically have the products. So, this might involve buying them at a low price and selling them for a profit. You can buy the jewelry at garage sales, on sale at retail stores, or on sites like Wish, then resell the items on eBay or sell them on Amazon FBA.
Alternatively, some MLMs allow you to sell their products with 'parties' where you meet with a group of friends to feature and promote jewelry at your home.
Sometimes they even provide you with a website and allow you to sell online. However, making money this way can be challenging, especially as you typically have to buy the products first, which can get expensive.
Personally, I think that a more effective way to make money selling costume jewelry online is through the process of affiliate marketing. With affiliate marketing, you don't have the product physically at all. Instead, your role is essential to connect the buyer and the seller with one another.
For example, you could develop a website on a specific type of costume jewelry. On that site, you might use images and content to highlight pieces of jewelry that you admire. You can get these images from the seller's website, or from your own jewelry collection.
Likewise, you could do the same with other related products if you felt like it – the options are really endless. Any related fashion pieces could be featured side by side with the jewelry you are talking about, and you can also make commissions from promoting these items.
That means you'll make money not just from jewelry, but from other items people buy online as well.
As part of the process, you would include affiliate links to the various products that you promote. When people click on those links and make purchases, you earn a commission. In many cases, you'll even earn a commission when a person buys a different product than the way that you were promoting.
Precisely what that commitment entails will depend on the price of the product and the commission rate of the program. However, there are a lot of different jewelry-based affiliate programs out there, so you aren't limited in choice.
Affiliate marketing has a huge amount of growth potential.
With most methods of earning money, there is a strong relationship between the effort you put in and the income you get. Often this limits your growth because earning more money involves more work, and people get to the point where they don't have the time or energy to do more work.
But, with affiliate marketing, the amount of work you have to do doesn't necessarily increase as your sales and traffic increases. After all, you don't have physical stock to handle and you won't even be directly interacting with every person that makes a purchase on your site.
There are millions of people buying jewelry online, and each of them is a potential customer. As you grow traffic to your website, your income will grow along with it. You can even make sales as you sleep since people will be shopping online in different time zones all over the world.
Over time, this pattern means that even small commissions can add up, to the point that affiliate marketing is actually earning you a decent amount of money. That's a pretty good outcome for not having to create any actual product yourself.
Time versus Money
Some people want to create their own business to make money on the side, while others may want to create a full-time income for themselves. Whatever the reason, one of the key questions to consider is the time involved versus income. If you're not careful, you can end up doing something that takes a lot of time and pays relatively little.
In this post, I've mentioned the two key methods for selling costume jewelry online.
If you take the first approach, the idea of selling your own products, then you have the advantage of selling something truly unique. But, you have to factor in the time for making the jewelry, along with all the time, challenges, and hassle involved in dealing with customers and shipping out products.
If what you make is popular or unique enough, all of this may be worth it, especially if you have a fairly high-profit margin. Just look at some of the prices on Etsy.com! I paid $60 for a custom map print the other day, which probably cost the person less than $10 to make.
Likewise, this may work well if you are passionate about creating jewelry. However, unless you fall into those two categories, the process of making your own jewelry may prove to be more hassle than it is worth.
In contrast, promoting products from other people tends to involve significantly less in terms of time and financial investment, and is also a simpler get started overall. These are key reasons why affiliate marketing is becoming so popular as a way to make money.
The Actual Process of Selling
Regardless of whether you are making and selling your own jewelry or selling products from someone else, one of the most powerful ways of making a profit is through your own website.
Now, you can get around this by relying on sites like Etsy. However, those sites tend to have an extreme amount of competition and offer few tools to help you stand out.
The cost of these sites is often much more than running your own site, which is only $15/year for a domain name and $10/month for hosting, depending on where you host your site.
Also, running your own site gives you a lot more power.
You have the chance to make your site popular and make sure that people find it when they are searching for what you are selling. You can optimize your site to be found on Google, which has a much wider audience than places like Etsy.
Part of this simply comes from creating a good looking site with decent content. Doing so might sound difficult but it really isn't. In fact, websites have become fairly easy to create and you certainly don't need coding knowledge anymore.
At the same time, search engines are rewarding websites that have decent content, so it is becoming much easier for beginners to get their websites ranked. In turn, this makes it easier to get traffic, as people are more likely to stumble across your site and get interested.
Beyond simple content, there is the process of SEO (search engine optimization). This is another process that has become easier over time and you certainly don't have to be an expert to be successful at it.
For that matter, you don't have to be an expert to make affiliate marketing work. Instead, many people are managing to make money through affiliate marketing and this includes people who have never had a website before.
Now, we've been talking about affiliate marketing from the perspective of selling costume jewelry. But, there are actually affiliate programs for just about every type of product that you can imagine. This gives you the ability to create a website and make money on just about any topic out there.
The final cool thing about affiliate marketing is that it is a very accessible approach to making money. You just need to be able to write an interesting article, and do a few basic things like upload images or create links. Any topic can work, and you can see how the whole thing works right here on One More Cup of Coffee.
Make Money Selling Costume Jewelry Online
There are thousands of different side hustles you could do to earn some extra money on the side, and which one "clicks" for you depends on your personality and goals. However, there's one side hustle that makes an insane amount of money and works for anyone.
Starting an affiliate website is an incredible way to earn extra money because you can do it from your home on a laptop, and work on your business in the evenings and on weekends. The income potential is huge, and it's easy to scale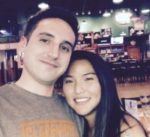 Nathaniell
What's up ladies and dudes! Great to finally meet you, and I hope you enjoyed this post. My name is Nathaniell and I'm the owner of One More Cup of Coffee. I started my first online business in 2010 promoting computer software and now I help newbies start their own businesses. Sign up for my #1 recommended training course and learn how to start your business for FREE!