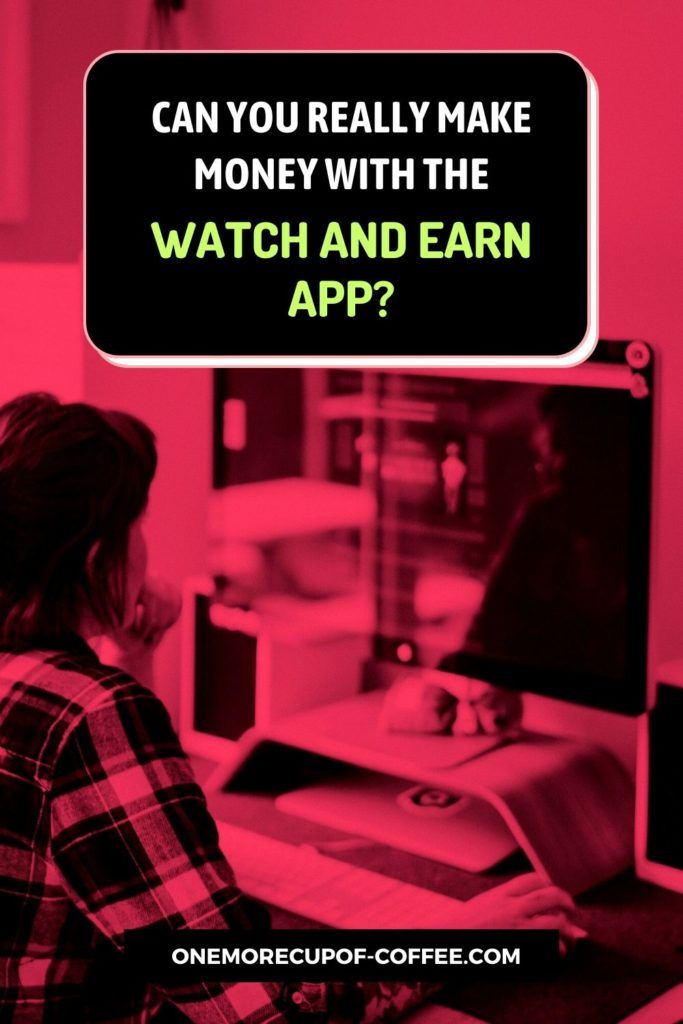 I found this app in a list of apps that are supposed to be able to help you make money. It has actually been around for some time, so I'm surprised that I've never looked at it before. But can you really make money with the Watch And Earn app?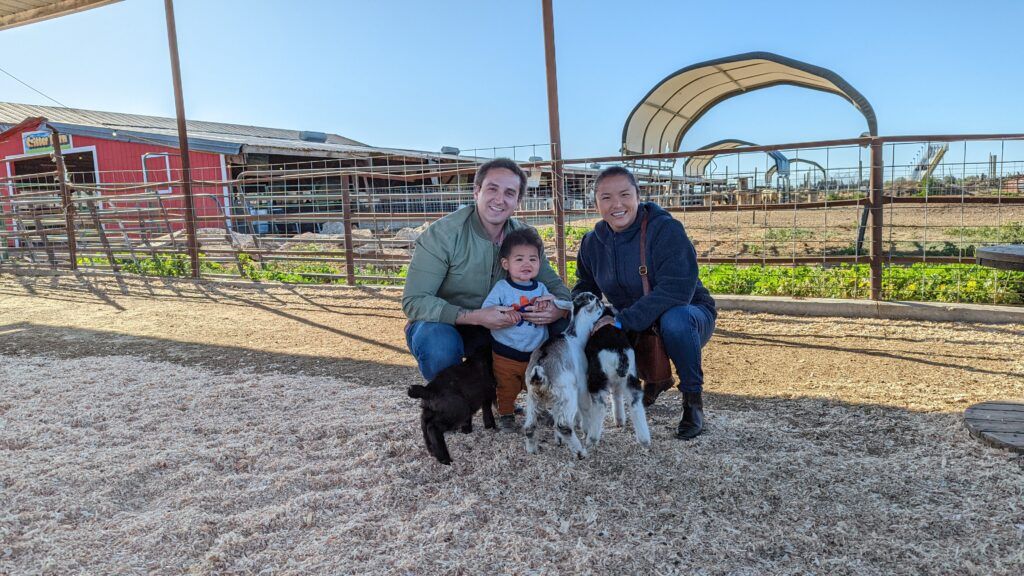 Are You Ready To Work Your Ass Off to Earn Your Lifestyle?
Are you tired of the daily grind? With a laptop and an internet connection I built a small website to generate income, and my life completely changed. Let me show you exactly how I've been doing it for more than 13 years.
The app has 4.4 stars on Google Play, and has over 1 million downloads—which is pretty awesome. I checked out the Read More description in the Google Play store, just to learn more about it, and found that the app has a pretty good bit of content written here.
Making Money With The Watch And Earn App
To begin with, let's talk a little bit about the app itself. The idea is that you use the app to watch advertising videos and to try new apps. And whenever you do, you get paid for it. You can also complete other types of offers, which makes this app a full-fledged offer app—which is a very popular type of app right now.
Offer apps are all over the place. I myself have tried and reviewed probably dozens of them at this point. But I usually find the same basic downfalls in every one of them. Usually, these types of apps do not pay enough to make them worth the time.
But would Watch And Earn be any different?
Here is what you need to know.
Getting Started: My First Impression Of The Watch And Earn App
Firing up the app for the first time brought me some hope that it was going to be a good experience. The logo was displayed nicely while it loaded. Here is what it looked like.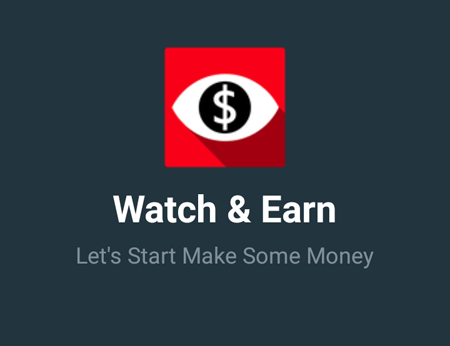 Then, I came to a screen where it wanted me to enter my country and my phone number.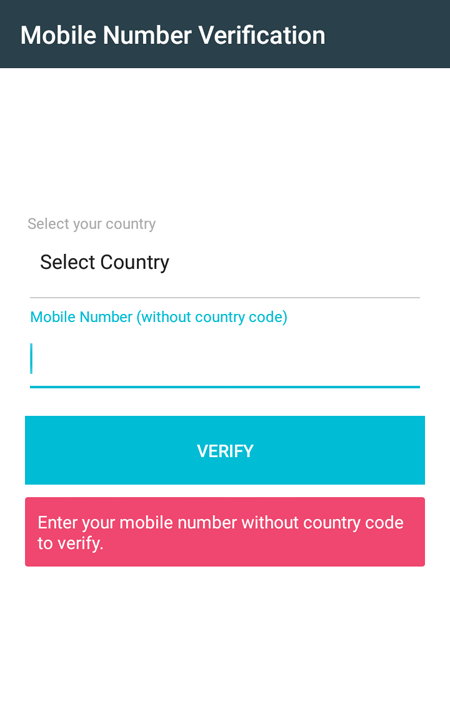 I wrote out my phone number and selected my country. It then wanted me to verify my phone number by calling another number and then just hanging up after I heard a couple of beeps. I called the number, but when I connected, it said that all circuits were busy.
Weird. Right?
So then when I exited out of the call, it asked me if I wanted to verify a different way. I said yes. So then the app told me that I would be receiving a missed call, and that I should copy and paste that number into a confirmation box.
So I waited for a moment. And sure enough—a missed call popped up. I copied the number to my phone clipboard and then tried to go back to the app. But when I did, the app seemed to glitch out and then closed. So I opened it back up, and it was once again asking me to select my country and put in my phone number.
I figured that it had just crashed and that I would have to start the process over again. Ok, no big deal. I did it… but when I entered my phone number this time, I got this message.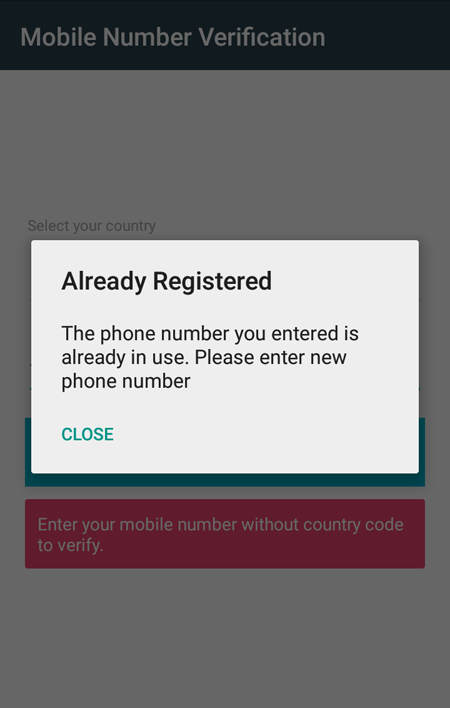 Say what now? So my current phone number was already registered, but I had no way to log in or anything?
I opened and closed the app several times to try to figure out a way past this. I looked around at everything I could find, but found no options. There seemed to be no legitimate way to overcome this problem.
So now that I had no real feasible way to use the app, I decided to head back to the Google Play Store to do some research in the reviews. Maybe I would find something to help me?
Here is what happened.
Doing Some Research In The Google Play Reviews
So upon looking into some of the more recent reviews that have been left in the Google Play Store about the Watch And Earn app, I quickly realized that I was not the only one unhappy with the experience.
Here are just two examples of reviews where people had different issues with it… and neither of these sound like a good time.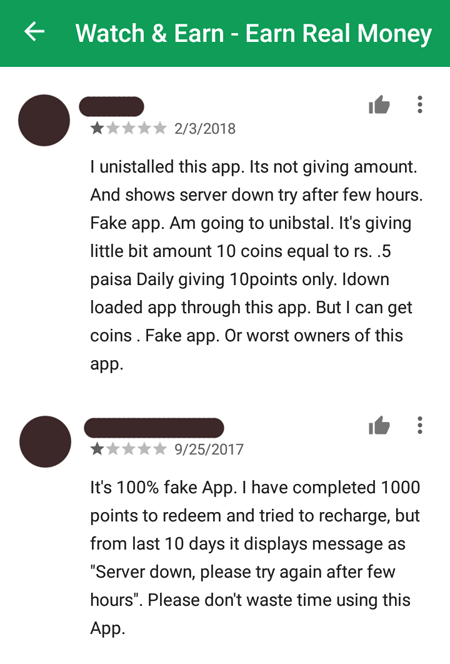 So many of these apps are so similar. They come out and get hit with a huge wave of positive reviews in the beginning. Then, after a while, it is like all negative reviews… trickling in as people experience issues with the app.
I am almost tired of this game that app developers seem to play. These offer apps are all SO similar… it is uncanny, and not in a good way.
Anyway, I kept on reading through the reviews to see if anyone had had an experience similar to mine.
And bam. I found it. Someone who experienced the exact same problem as me. And the review was even packed in between two other different kinds of negative reviews… so you get 3 for 1 with this screen shot!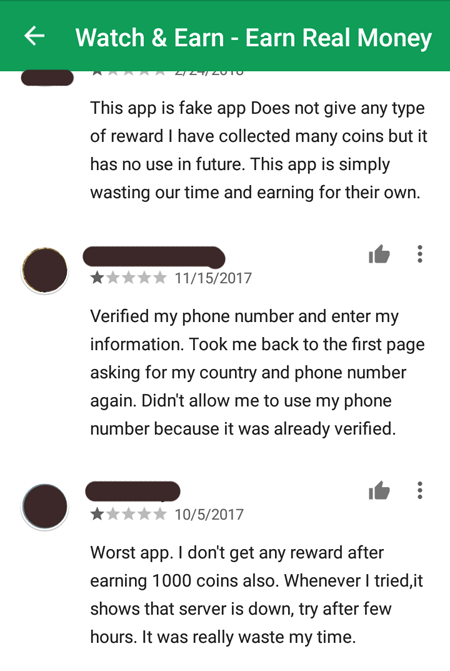 I have seen a few instances where tech support tries to comment on some reviews and say that the 'issue' being complained about had been fixed. But I almost find it laughable. There are so many reviews with no responses… and it all just seems like a great big joke to me.
I hate to be so down on the app. I am not trying to be negative for no reason. I am simply trying to give our readers the most honest feedback about the app that I can provide—and I am afraid that I have had very little chance to experience anything good about this one.
On a positive note, I liked the graphics and the way the app looked. It just went really downhill really quickly after that.
Once again, I must say that I am baffled that the app wouldn't be better than this. How difficult is it to produce an app that works? Even if it is not super popular, at least a functioning, well-running app is a good starting point, right?
You would think that it would be worth the time to fix the issues. I guess I just don't understand how things get to this point with apps like this.
But in their defense, I must also say that this is not the first time that I have seen an app not work right. I have seen several offer apps just fail right from the start, and have had very similar experiences with many different apps from the Google Play marketplace.
So it is not just the Watch And Earn app that suffers from these problems. These are problems that plague a lot of apps in this category. It is just unfortunate that these problems have to exist at all, because the app could always have potential.
But oh well. I guess we will never know about this one.
My Personal Feelings About The Watch And Earn App
I feel like my personal feelings about this app are pretty evident by now. I was not a big fan of it, as I experienced a glitch very early on in the process that really kept me from even using it.
I do feel like the idea has some merit, as these ideas usually do. But it is the execution of the idea that makes the difference. And I really felt like this idea was not executed very well at all.
I love the general idea behind the app. I love the idea of watching videos to earn money, and I am more than willing to give any app that offers to pay you for completing tasks a try.
I will certainly need to make enough money to make it worth it if I am going to keep spending time on it. But I would be more than happy to try it out and give it a chance.
I feel like this app would have a lot more potential if they fixed the issues and started really trying. I do understand that some customers are just lost causes, and I know that there is only a certain amount of energy you can put into something like this before you call it a day. But I also know that it looks like the app team could be doing a lot more than they are.
I am not sure if this app is profitable for them or not—but I actually doubt that it is. How could it be? People are barely using it before casting it aside, from the sound of it.
It does have a lot of positive reviews as well. But a lot of them are older, and I hate to sound like a conspiracy theorist—but at this point, with what I have seen, I am not even sure how much I trust positive Google Play reviews.
But whatever. That is a subject for another day.
If you are thinking of giving this app a try, I would say don't waste your time.
If this sounds like a disappointment, there are other apps in this field that you can consider, like AppTrailers, Perk TV and Tap Cash Rewards.
Our Final Opinion About The Watch And Earn App
Should you download it and try to use it to make some extra money?
The Watch And Earn App Review
Honestly, there are tons of various apps that claim to help you "make money", but really there are two facts to consider. 1) Most of them don't actually work. 2) If you can make money, it's not going be very much. If I'm going to spend any amount of time working online, I want to be working for myself by building my own profitable website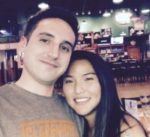 Nathaniell
What's up ladies and dudes! Great to finally meet you, and I hope you enjoyed this post. My name is Nathaniell and I'm the owner of One More Cup of Coffee. I started my first online business in 2010 promoting computer software and now I help newbies start their own businesses. Sign up for my #1 recommended training course and learn how to start your business for FREE!