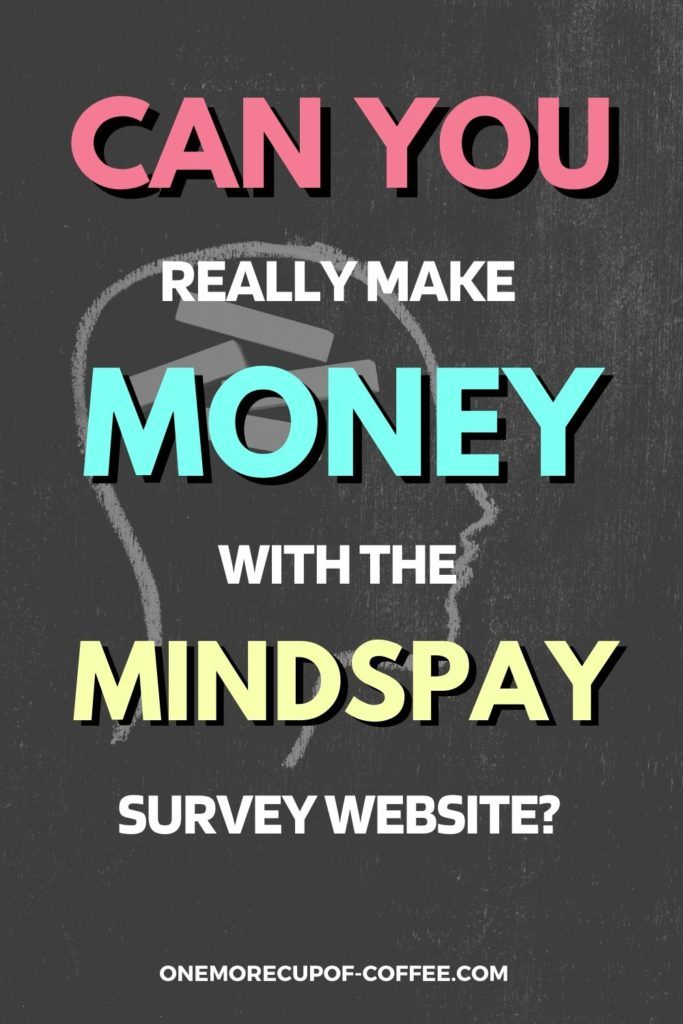 This website operates with the tagline 'Be heard… Your opinion matters.' It also claims to give you money for sharing that opinion. But can you really make money with the MindsPay survey website?
I spend quite a bit of time researching different survey websites, because I am on a perpetual journey to find the best online side-hustles that the internet has to offer. Online surveys offer a rather unique opportunity to earn extra cash, but they also have some pretty common downsides that keep them from being 'perfect.'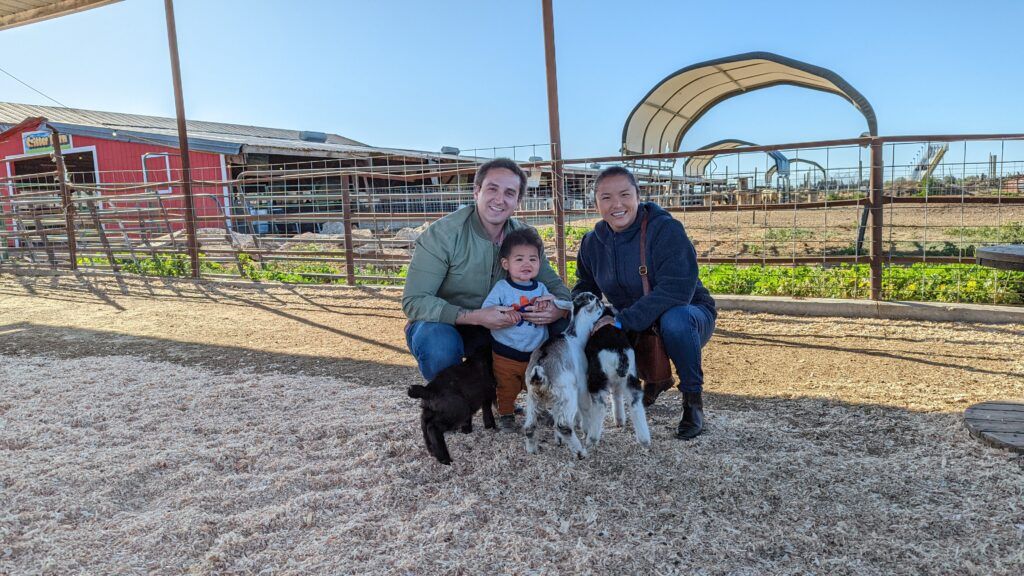 Are You Ready To Work Your Ass Off to Earn Your Lifestyle?
Are you tired of the daily grind? With a laptop and an internet connection I built a small website to generate income, and my life completely changed. Let me show you exactly how I've been doing it for more than 13 years.
To be super specific—survey sites tend to just not pay enough to make them worth the time… much less to make them 'side hustle worthy.'
Making Money With The MindsPay Survey Website
So in this review, I will be examining MindsPay to see if it makes the cut.
Will it rise above the other sites and prove itself to be an actual, worthwhile side hustle?
Here is what I learned during my research.
Taking A Closer Look: What Exactly Is MindsPay, And What Does It Do?
There is quite a bit of information displayed on the home page that gives us an idea of what MindsPay is all about. First of all, there are some bullet points that give us a brief overview of the purpose of the site. Here is what these tell us…
Review products and participate in paid offers
Share your opinion about products and services
Get paid through PayPal
These were all pretty good indicators that this site is at least headed in the general direction of the type of site that we are looking for. We were also able to scroll down, and find a section called 'Get Started With Our Top 3 Offers.'
Here is what that page looked like.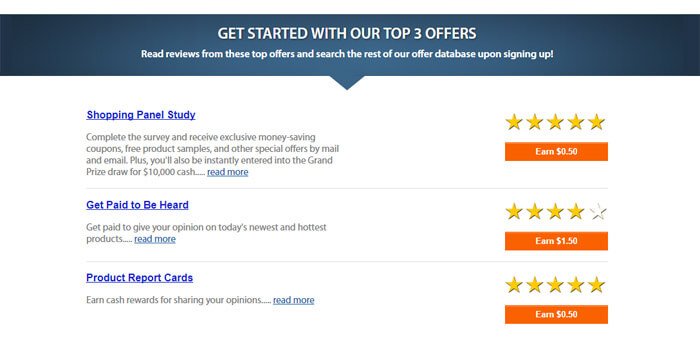 Alright, here is where things started to take a more 'typical' turn. As you can see, there are specific amounts given here, which tell you how much you can 'earn' for these surveys. The most is $1.50, and the least is $0.50. These totals aren't very much… and even if they are 'fast' surveys to take, you will still probably find yourself not making a ton of money, because even 'fast' surveys require you to do some leg-work in-between.
I mean, I still didn't have enough information with which to make a complete 'decision' about the site just based on this. But I will admit that it was not necessarily looking great at this point.
But at any rate, it was time to try making an account… so that is what I worked on next.
Making An Account On MindsPay
Making an account on this site was surprisingly simple. In fact, it was so simple, that it even surprised me! I had to give them my name, email address, phone number, and physical address. I also had to create a password.
Then, they showed me a list of other survey sites that I was 'pre-approved' for. They said that they make it possible to register with 5 different money making sites with one click of the mouse.
This was rather interesting—though I was already a member on a few of these different sites. But still, this was unusual.
I found myself wondering why they did this. Are all of these sites owned by the same company? Do they pay for referrals or something like that?
I was not sure—but I just decided to skip this step and focus on MindsPay for now. So that's what I did.
After this, I was taken to yet another batch of questions that asked me if I wanted to sign up for things, watch videos, etc. These seemed to be advertisements, basically—and I will be super-honest… I was not very impressed. I passed the first page, and came to a second page of these. And at this point, I was started to get annoyed.
I mean, going all the way down the page and clicking 'no' on each one of them individually probably didn't take very long in real-time. But it felt like it took an agonizingly long time.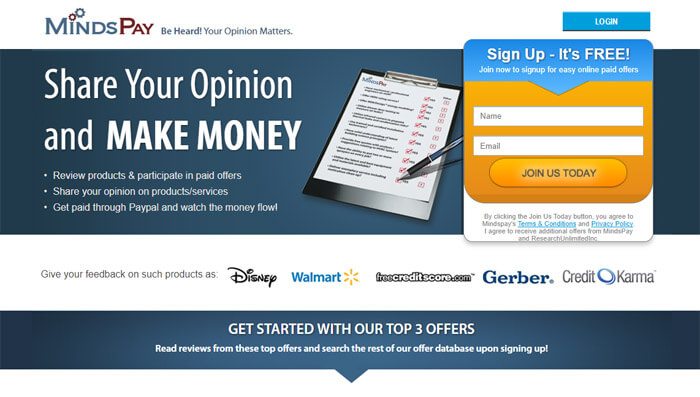 Plus, I just had this thought… that this website obviously didn't seem to respect my time very much. I mean, maybe they make extra money this way… but it really seemed gimmicky to me.
So I got through this second page, and was taken to yet third page of these. I was really not impressed at this point… but after getting through this, I was taken to a page that told me that I would be sent a confirmation email, and that I should use it to activate my account.
Once I did, I could start earning (it was about time too!).
I activated my account, and was taken to a page where I could click on 'special offers.' But these just felt like more gimmicky advertisements! I was really getting fed up with all of this nonsense at this point! But whatever. I had come this far, I was determined to get through.
I clicked 'continue,' and was finally taken to an Eligibility Survey. It told me that I would earn $3 for completing this survey, and it consisted of virtually 3 questions. This was easy enough.
When I got done with this, I was taken to what appeared to be the 'main hub' of the site. Now we were getting somewhere! Here is what I found.
The MindsPay Main Hub
Here, I could view the offers that I was eligible for right now… and I will be honest, there were a lot more than I figured there would be. And some of them were worth quite a bit more than I would have imagined!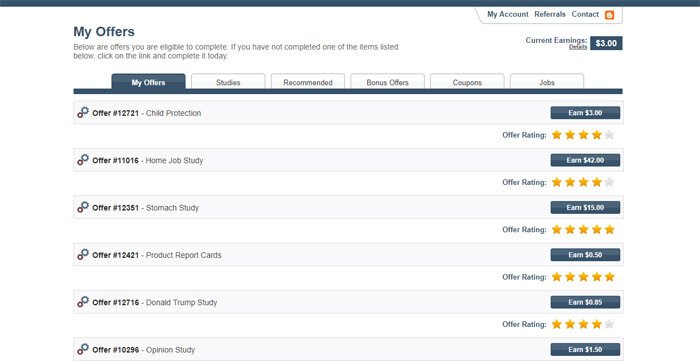 This list went on and on. And some of these surveys were worth as much as $42!
Obviously, however, I was wondering how difficult these surveys were to take… so that's what I decided to work on next.
Taking A Survey On MindsPay
So first, I chose a short survey that was worth less than $1… just because I wanted to try one that was quick and easy. I took the survey, and it told me that I qualified to win a $1,000 Visa Gift Card.
All I had to do was complete a few basic steps. So I went through the steps, which basically asked me some questions and tried to get me to say 'yes' to getting a bunch of sales calls.
I'm not going to lie… this site was gimmicky as can be. They literally tried to get me to sign up for, or buy, something or more than one thing on every single page! There were even pop-ups that were trying to get me to buy the same thing that they were advertising on the actual page!!!
And last, but certainly not least… I needed to sign up for at least one silver offer before I could 'claim my gift card.' This meant that I had to either spend some money to buy a product, or that I needed to download a game and play the first level in order to qualify.
Yeah. I have done these kinds of things before. And forgive me if I seem like a pessimist, but I wasn't going to fall for this. If I missed out on a legitimate $1,000 gift card for refusing to play an online game for 20 minutes, then yes… call me an idiot. But I just didn't feel like following a wild goose chase—so I stopped.
My Personal Feelings About The MindsPay Survey Site
To be super honest, I felt that this site was a gimmicky waste of time. This didn't seem like a true survey site at all—but more like a site that probably made most of its money from showing me SOOOO MANY ADVERTISEMENTS, that the likelihood of me actually accidentally clicking on one was close to 100%.
I was simply not a fan.
I want to earn quality cash if I am going to be doing this stuff. I don't want to jump through ridiculous hoops and gimmicks, only to find that it keeps getting more and more complicated.
It is like an online marketing rabbit-hole… and I was not about it.
Will I use this site in the future? No. I just won't. I am really only interested in a real money-making opportunity. That is not what MindsPay is offering.
Honestly, I've never seen a survey website quite like this. Most, like PanelPolls, avoid ads or have very few of them.
If you like signing up for things, chasing rewards through pages of ads, and taking small surveys that are constantly trying to get you to consent to sales calls and junk email, then this site will likely be your favorite.
If not, then avoid this one… at all costs. That is just my personal opinion.
Besides, if you're interested in survey sites, there are better ones out there, like Survey Junkie, YouGov and Global Survey Group.
Our Final Thoughts About The MindsPay Survey Website
Should you register and use it to make some extra money?
MindsPay Survey Website Review
To be completely honest, doing online surveys will never earn more than minimum wage. In fact, most people rarely earn more than $1-$3 per hour, if they are lucky enough to get a payout.
If you want to legit make money online you need to invest time into building a website. Earn passive income through affiliate links & advertising revenue. Rather than spend an hour trying to answer boring questions, build a real web property that you can earn monthly income from.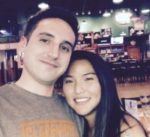 Nathaniell
What's up ladies and dudes! Great to finally meet you, and I hope you enjoyed this post. My name is Nathaniell and I'm the owner of One More Cup of Coffee. I started my first online business in 2010 promoting computer software and now I help newbies start their own businesses. Sign up for my #1 recommended training course and learn how to start your business for FREE!