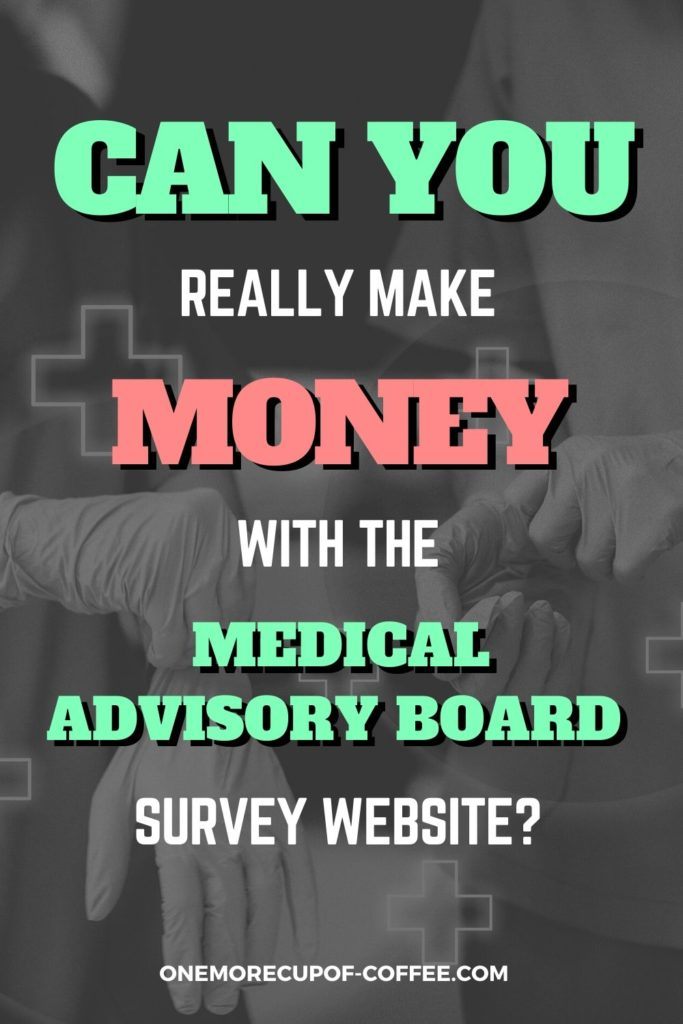 I found this site while researching some 'lesser known' survey sites that I could utilize to make a bit of extra cash. But can you really make money with The Medical Advisory Board Survey Website? (located at www.medicaladvisoryboard.com)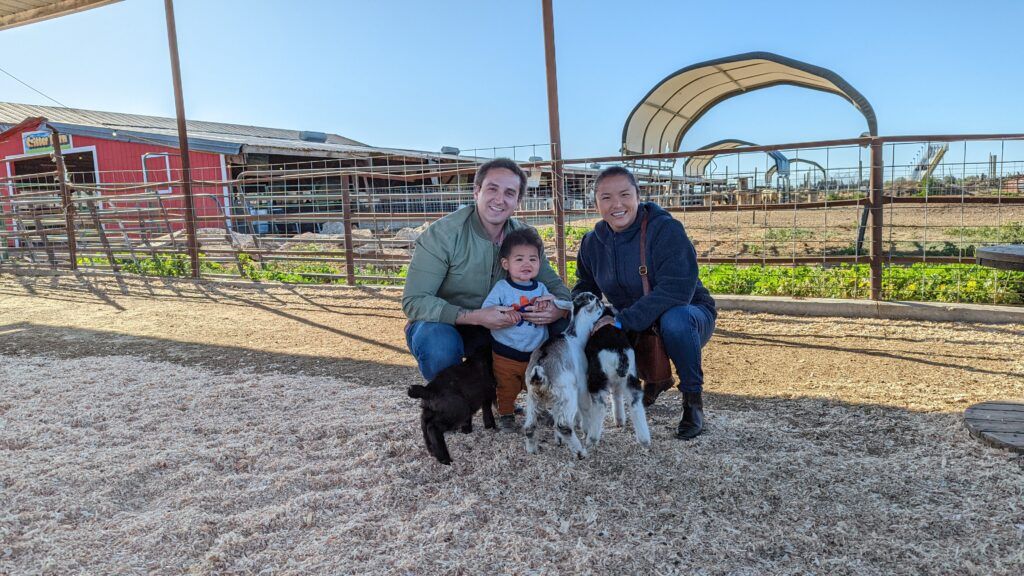 Are You Ready To Work Your Ass Off to Earn Your Lifestyle?
Are you tired of the daily grind? With a laptop and an internet connection I built a small website to generate income, and my life completely changed. Let me show you exactly how I've been doing it for more than 13 years.
I was a bit interested in the 'medical' part of this site, and for a moment, wondered if you had to be in the medical field to actually use it (as it turns out, you do… but I misunderstood for a little while. I'll talk about this later…).
Making Money With The Medical Advisory Board Survey Website
Let's start by looking at the site itself. The landing page had this to say about the purpose of the website.
"The Medical Advisory Board® a worldwide group of healthcare professionals who help influence the future of healthcare by participating in online opinion surveys and online discussions."
I checked the FAQ section, which you can find further down on the landing page, to see if you had to be a medical practitioner to join… but the answer was a 'no.'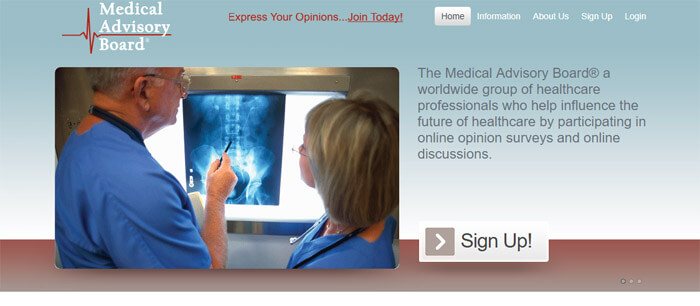 You DO NOT have to be a medical practitioner to join (once again, this is what I thought at the beginning. Turns out I was wrong). Anyone, it would seem, can join, even if they are not from the United States.
I also learned some other interesting things about this site through the FAQ.
Here are some of the highlights.
What I Learned In The Website FAQ
First of all, I learned that you get paid with points… but that the points are each basically worth one penny… so the conversion rate is pretty straightforward. I also learned that you can cash your points out with a 2,500 point minimum balance or more. So basically, you need to earn $25 before you can cash out.
For most countries, they offer cash-outs via PayPal, which is certainly what I like to see. However, their default method of payment is via paper check… which they mail to your on-file address.
This is not the first time I have seen paper checks issued for payment on a survey site—but I will admit that this is still a very unusual method of payment!
I also found that payment can sometimes vary for the longer surveys. You could get points, a free product to test, a check, a gift, cash, etc.
This seemed strange to me. Usually, prizes are pretty universal in the form of cash or points that you can put towards a cash out or a gift card.
Whenever you complete a survey for The Medical Advisory Board, you will get paid 700 to 1,000 points… depending on the length of the survey. There are also really short surveys called 'screeners' that you get paid 10 points for… so obviously, these are not as profitable.
Membership to the site does not cost you anything… and you get notified of surveys via email, which is pretty awesome.
The site supposedly sends out hundreds of surveys every year. Obviously, that does not mean that every member will qualify for every survey… but still, that is a lot of surveys.
In fact, further down on the Information page, they say that 'several times a year you will receive short surveys about your use of certain products and services.'
And that pretty much sums up the important parts of what I learned on the website FAQ.
So I moved on and decided that it was time to give the site a try… which meant signing up for it.
Here is how that went.
Signing Up For The Medical Advisory Board Survey Website
The sign up page was pretty straight forward. It was user friendly and easy, actually. It was clean and clinical—but I expected no less from a website called the Medical Advisory Board, right?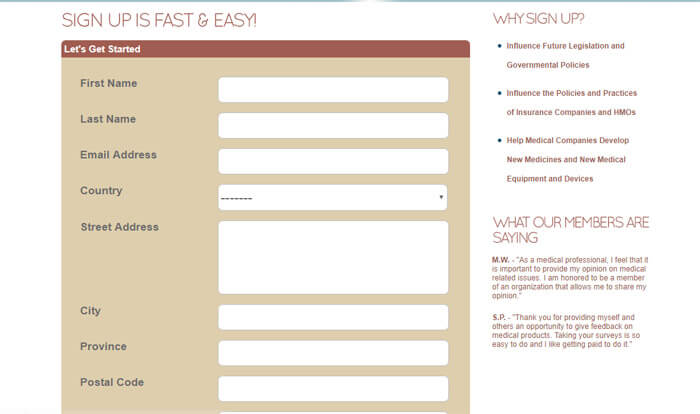 I answered the questions and proceeded to the next screen. But what I found here really threw me for a loop. Check this out…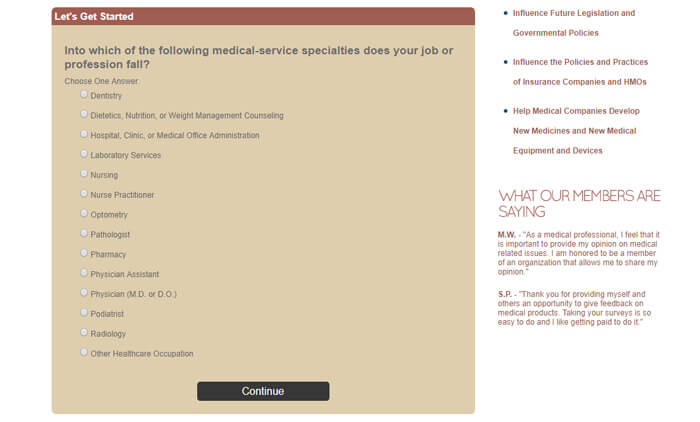 Here, it was asking me which medical field my occupation was in—and I had NO option to choose anything else!
See? There was a reason for why I thought that this site may be focused just on medical personnel. So I decided to go back to the FAQ and look at it one more time—because I SWORE that it said that ANYONE could join the site. Here is a screenshot of it…

Granted, this was more a question about geography and what country you are from… but it also really sounded like they were reiterating that ANYONE could join the site!
I found this quite confusing, to be super honest… and a bit disappointing. And yet, it actually did make sense.
I realize that a lot of these surveys, based on medical information and science, would be a lot more helpful if the answers came from people who were trained and practiced in the field of medicine.
And plus, if the site really does do what it is intended to do (provide valuable information about medical products and services), then it would actually probably do better if the surveys were answered by people who were actually involved in medicine and healthcare.
So, all things considered, I might have been a tiny bit disappointed by this… but it wasn't that big of a deal either.
With that being said, I decided to switch gears a little bit, and comment on the technical aspects of the page. Here were my thoughts about that.
How Did The Medial Advisory Board Website Perform Technically?
Technically, I didn't experience a single problem with this website. The pages performed well, the sign-up form worked, and I didn't have any problem browsing through it.
I will say that the site itself is a bit old-fashioned-looking. I mean, it's not necessarily ugly… but then again, it isn't that 'pretty' either.
It really looks like exactly what it is. It is a medical advisory board survey website that was designed to survey people who work in the medical field about new products and services in healthcare.
I mean… if I'm being honest, it looks exactly like I would expect the home-page on a nurse's station computer to look like.
That might sound a bit weird… but it's true.
At this point, I had also come to my official conclusion about the site in-general. Here is what my thoughts were.
Do I Feel Like This Site Is A Good Use Of Your Time?
The first and most obvious thing that sticks out to me about this site is that you have to work in the medical field to utilize it. That is not a downside—it is just a fact. So right away, a lot of people are not going to qualify to use it.
But, with that being said, those who do qualify to use it could, in theory, make ok-ish extra money doing so. I mean, the longer surveys pay out $7 to $10, which is not bad at all for surveys.
I doubt that these surveys take longer than an hour to complete—which means that you will earn at least $7 to $10 per hour, which is heads and shoulders above the average $2 an hour or so that surveys sites like MyPoints, Panel and Surveys On The Go pay.
So that, right there, really makes this one better than most.
It does sound like you will only get a few surveys a year from The Medical Advisory Board site—and that is a bit of a downside. For me, it keeps this site from qualifying as a true side-hustle, because you will be really limited in how much time you can actually spend on it.
And time, as we all know, converts to cash when we are side-hustling the right way… so there isn't really a way to control your destiny with a site like this.
In the end, you are simply going to be limited… and that means that I can't really get behind this one as a true side-hustle.
Now, with that being said, I will say that this site seems to do a great job at what it was designed to do—so if you are in the medical field, you enjoy taking surveys, and you like to make a little bit of extra cash while doing so, this would be perfect for you.
In fact… if you are in the medical field, this is probably one of the sites that I would recommend to you the most—as entry is restricted to people in your position. This means that you, quite frankly, will get more surveys and will be able to make more money using this site than you likely would with other typical survey sites… so that is an upside.
Will I be using Medical Advisory Board? Probably not, unfortunately. I do not work in the medical field. But if I did, I would absolutely give it a try. It isn't a side hustle—but I do enjoy making some fast cash, so even though it is limited, that is something that it can offer.
However, although this website turned out to be bunk, being a medical transcriptionist is actually a pretty good gig for online work that pays decently and allows you to work from home.
Our Final Thoughts About The Medical Advisory Board Survey Website
Should you sign up and use it to make some extra money?
The Medical Advisory Board Survey Website Review
To be completely honest, doing online surveys will never earn more than minimum wage. In fact, most people rarely earn more than $1-$3 per hour, if they are lucky enough to get a payout.
If you want to legit make money online you need to invest time into building a website. Earn passive income through affiliate links & advertising revenue. Rather than spend an hour trying to answer boring questions, build a real web property that you can earn monthly income from.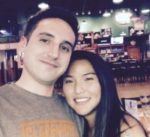 Nathaniell
What's up ladies and dudes! Great to finally meet you, and I hope you enjoyed this post. My name is Nathaniell and I'm the owner of One More Cup of Coffee. I started my first online business in 2010 promoting computer software and now I help newbies start their own businesses. Sign up for my #1 recommended training course and learn how to start your business for FREE!