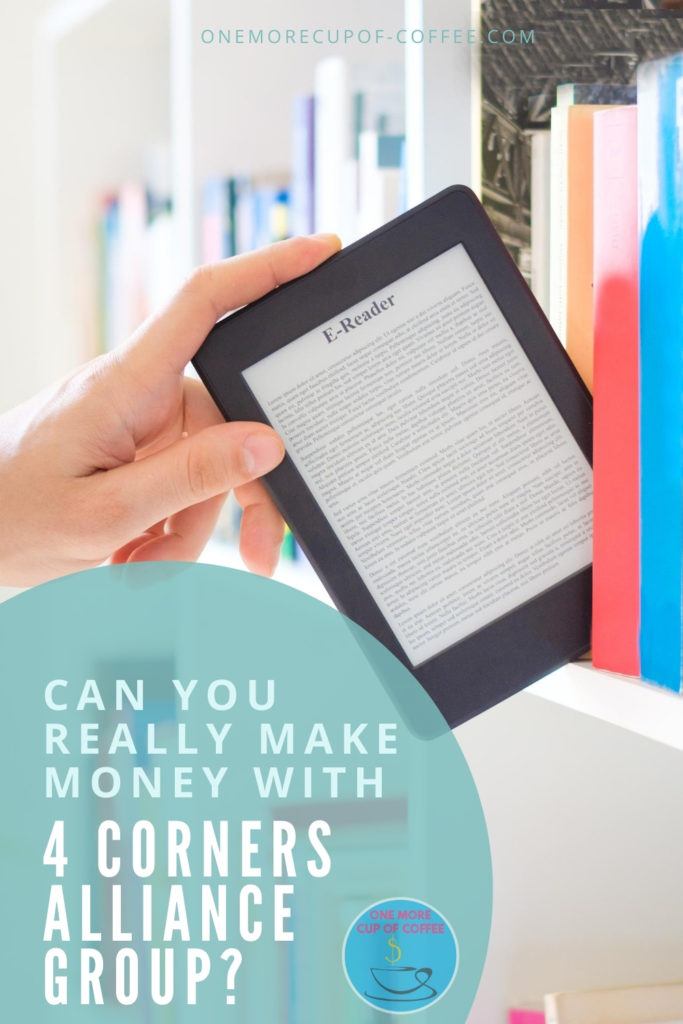 4 Corners Life Alliance is an educational MLM, offering a selection of eBooks on financial fitness. At least, that's how the company presents itself.
The challenge is that there is very little information provided about the books themselves and plenty of emphasis on the change to make money. That type of balance is never an encouraging one, which is why this review is taking a deeper look into what 4 Corners Alliance Group currently offers and whether it is worth your time and effort.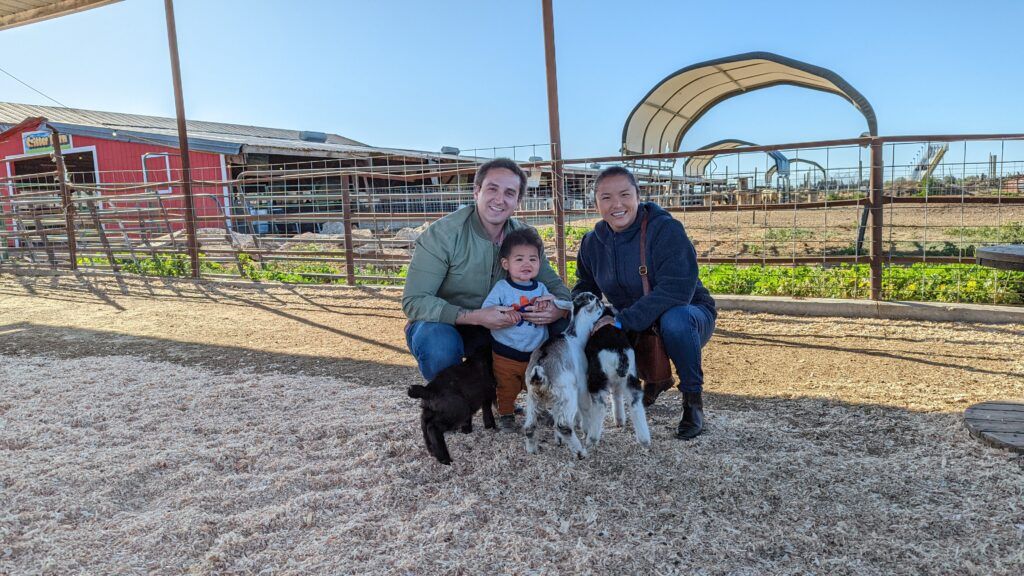 Are You Ready To Work Your Ass Off to Earn Your Lifestyle?
Are you tired of the daily grind? With a laptop and an internet connection I built a small website to generate income, and my life completely changed. Let me show you exactly how I've been doing it for more than 13 years.
As a topic, financial fitness does have potential. People are often looking for ways to improve their finances. The right book can sometimes be inspirational, helping them to find answers that they never would have otherwise.
While the print industry is still alive and kicking, eBooks are becoming increasingly popular as a way to read. After all, they're much more portable than a conventional book and can be used across many different devices. This could make eBooks a good way to earn money, but only if the product was right.
Two Ways To Make Money With 4 Corners Alliance Group
While 4 Corners Alliance Group has some unusual aspects, the general concept is the same as other MLMs. This means that the first aim is to sell the products, while the second is to build a team. We'll be considering both of these areas in this review, along with what they mean for the overall potential of 4 Corners Alliance Group.
Make Money From Product Sales
The basic idea with 4 Corners Alliance Group is that you're selling financial education eBooks. Specifically, there are 50 different books, which are distributed across 6 different purchase levels. The company describes them like this:

Does that sales pitch sound absurd to anyone else? Nothing in that paragraph gives you any indication about what you're getting for your money. Here's how the company depicts the books (which isn't too encouraging either):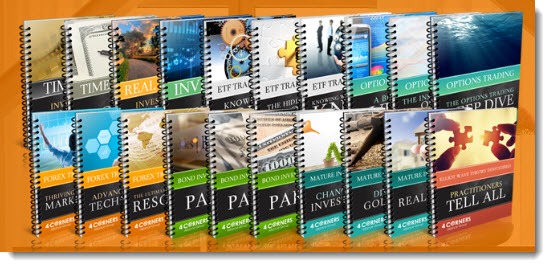 Now, at first glance, financial education books don't sound like a bad idea. That is…until you see what they are and how much they are going to cost you. The books available at Level 1 are only going to cost $10, which isn't bad for a PDF download (they are not available on Kindle or any other eReader).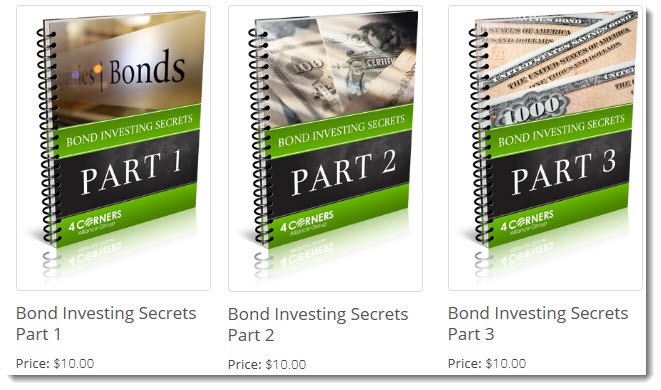 I haven't read the books, so I can't comment on the quality of information. 4 Corners Alliance Group doesn't provide samples or any look inside the book either, which isn't particularly encouraging.
The pricing for the products is pretty confusing, to be honest. The information varies depending on what part of the 4 Corners Alliance Group website you look at. But, one indication can be found in the compensation plan: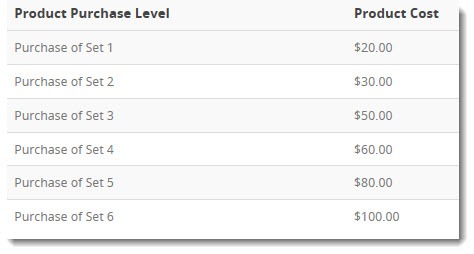 These prices are a significant decrease from what the company initially focused on (at one point Level 5 cost $150 and Level 6 cost $300!). Even then, customers would be paying $340 to access the entire collection of books.
Are the books any good? Who knows?!
The reviews that I've found online all talk about the chance to make money rather than the quality of the books. It's tough to work out how many books are in the higher sets, much less the quality of information that you'll be getting.
Buying products with no information about what you're getting isn't appealing. The problem is, even more concerning with 4 Corners Alliance Group, as we're talking about financial education. Following the wrong financial advice can have devastating impacts.
Besides, there is no shortage of financial education books on Amazon and in stores. With those books, you know exactly what you're getting ahead of time. You could even use reviews to get a sense of whether the books were any good before you pay any money.
As is common with MLM companies, the compensation plan is complicated and requires at least 20 minutes to explain how you get paid, and how much you get paid.
In this case, there are even two different sets of commissions that you get from sales. One is called Sales Commissions and the other is Instant Commissions. The sales commissions look like this: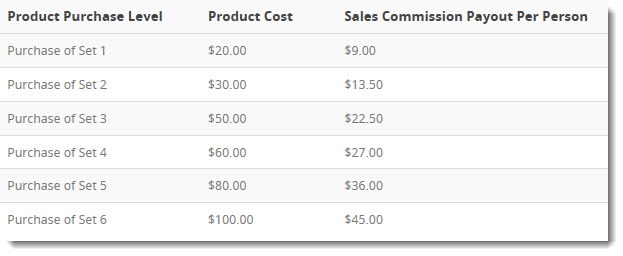 While the percentages aren't too bad, you do need to buy the product sets yourself to be able to sell them. Needing to invest in all of the products like this puts you on the back foot. It would take longer to earn enough to turn a profit. The Instant Commissions side of the plan looks like this:

4 Corners Alliance Group mentions that Sales Commissions and Instant Commissions are different, but doesn't explain which one applies to which situation. The Instant Commissions side of things follows a matrix design. This means that the first 4 sales go into the first line, then the next 16 go into the second line and so on.
This is all very confusing and it doesn't get any simpler as we go along.
Make Money Building A Team
4×6 Forced Matrix
One advantage you have is that they use the "forced matrix" system, which means everyone is working together to fill this matrix. When you get 4 people, if they get 4 people each, that achieves your 16 people. This means that the matrix aspect is based on team performance, not just your own.
However, like most high school team sports, there are usually about 8 lazy people for every 2 strong people, so if you are motivated, expect to do most of the work while other people kick back and reap the benefits.
Note: To be honest, I'm a bit confused on one part. When I sign someone up, are they forced to complete my matrix, or can they start their own? Are they simultaneously building their own matrix AND my matrix?
It's not worth calculating beyond 64 people because most folks won't get that far. Do you know 64 people that want to learn about finance? Without proper training on how to build a website and market yourself online, you'll be forced to be like most MLMers in the industry, cold-calling friends and family to sign up for your program.
Team Sponsor Commissions
There is also the chance to earn directly from the commissions of your team. 4 Corners Alliance Group provides various examples of how this plays out but, to be honest, the process still isn't particularly clear.

The common feature between this and the money you make from sales is that you need a lot of sales to get anywhere. How realistic is this? I mean honestly, even if you know people who are interested in improving their finances, only a fraction of them will be willing to buy and read financial education books.
Can You Generate Reliable Income With 4 Corners Alliance Group?
The 4 Corners Alliance Group Review
It would still be possible to make money with 4 Corners Alliance Group. If nothing else, you might be able to get some people to buy the initial products out of curiosity. Even so, it's important to seriously weigh up the opportunity and whether it would work for you.
One of the major issues is that you're probably promoting sub-par products. This means that most of your focus would need to be on the opportunity. Trying to sell the potential to make money is a frustrating idea and it doesn't tend to work well.
After all, there are plenty of MLMs out there already. They are all 'opportunities' of some form or another. Most are easier to understand than 4 Corners Alliance Group or have a better reputation.
Could you make 4 Corners Alliance Group sound good enough to get people to buy the products and regularly promote the opportunity?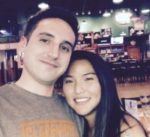 MLM Critic & Author: Nathaniell
What's up ladies and dudes! Great to finally meet you, and I hope you enjoyed this post. I have to be honest though. I'm not a big fan of MLM. Tried it. Hated it.
Affiliate marketing is cheaper, faster, and easier. See for yourself and join millions of other successful affiliates generating income from their blogs!
No inventory. No fees. No recruiting. 3 BILLION potential buyers online.
Reader Interactions