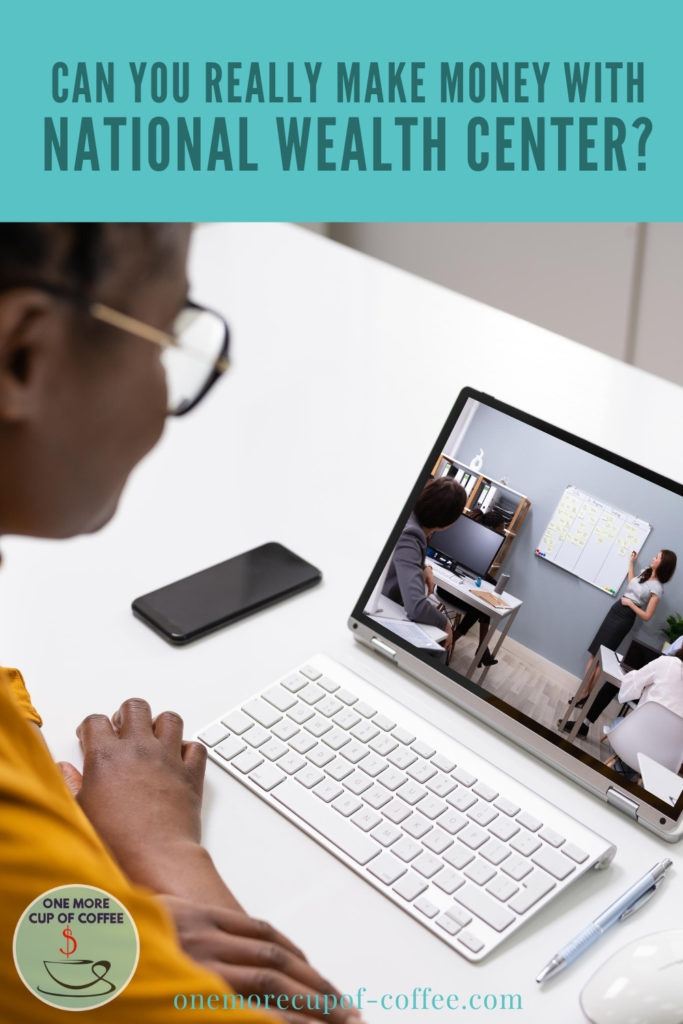 National Wealth Center is an MLM that sells video and audio training on health, wealth, and success. It would best be defined as a personal development MLM. Although, to be honest, I'm not convinced about the usefulness of any of the products.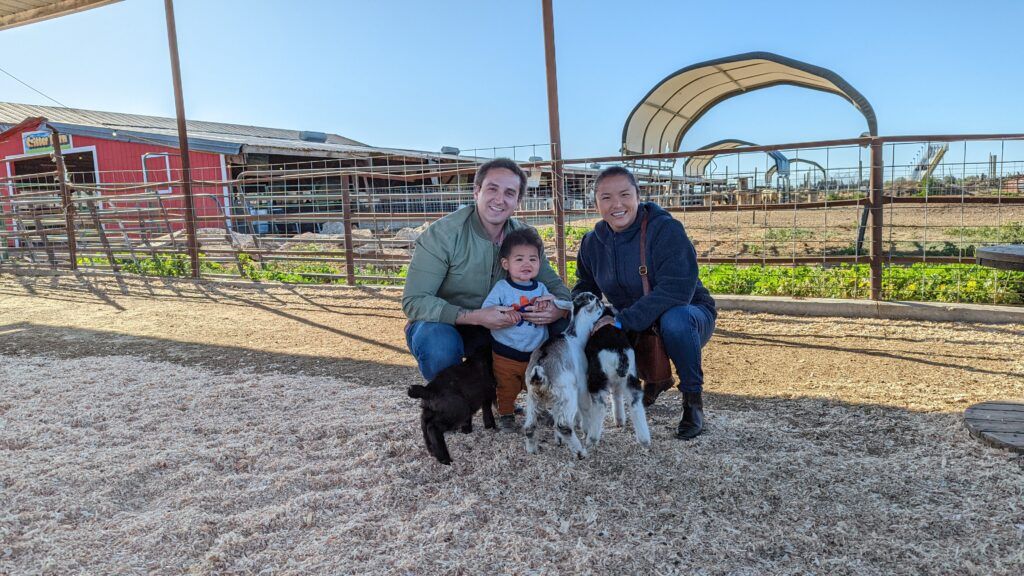 Are You Ready To Work Your Ass Off to Earn Your Lifestyle?
Are you tired of the daily grind? With a laptop and an internet connection I built a small website to generate income, and my life completely changed. Let me show you exactly how I've been doing it for more than 13 years.
One of the first indications about what you can expect is the lack of information. The site for National Wealth Center has nice pictures, videos, and chunks of text, but the company manages to avoid saying much at all in most of these areas. For example, the image below shows the description offered on the main page.

The description makes the company sound good, without providing any information. The 'learn more' link provides details about key staff members, but the rhetoric is similar and specific information is still lacking. The owner/creator, Peter Wolfing has a long history of the building and ditching MLMs, which is another reason for being cautious.
A lack of details is concerning in any field. It's a particularly big issue when the company is trying to sell personal development products. Customers are only going to learn from people or companies that they trust.
It's also worth mentioning that personal development is a huge field. There are many different companies and products out there, each with their own approaches. To make sales with National Wealth Center, the information is going to need to be worth the price.
Two Ways To Make Money With National Wealth Center
The first way to make money is to promote the product collections from National Wealth Center. The company is also an MLM, so there is a team-building aspect as well.
In this post, we're going to consider each of those elements of National Wealth Center, along with how the company performs overall as a way to make money.
So then, the first area we need to look at is what you'll be trying to get people to buy.
National Wealth Center promotes itself as selling 'online education and empowerment'. That's a nice marketing pitch, but education and empowerment are both vague concepts. You could use the terms to define many different companies.
What National Wealth Center actually offers is listed below. Some have a monthly fee, while others just need to be purchased once.
Self-Development: $25/month
Fitness Advantage: $50/month
Digital Entrepreneur: $100/month
Relationship Edge: $250
Wealth Advantage: $1,000
Network Marketing Edge: $3,500
The Vault: $7,500
Each area is basically a collection of products. The monthly ones can only be accessed when you're paying the fee each month. The other just require a single payment to give you ongoing access.
As for what the products are… well… National Wealth Center isn't very helpful.

I find it a bit strange that we are expected to sell these things without any kind of clips or samples into what kind of quality the products are.
The idea isn't too unusual for network marketing. But, in the real world, would you purchase something for $3,500 that you have never seen, tried, or heard of before? What if there was NO MONEY BACK GUARANTEE?
Probably not.
For that type of price, I'd expect an outline of the topics and some samples at the very least, but there's nothing. National Wealth Center doesn't provide anything beyond a brief description that simply isn't helpful.
Now let's review the National Wealth Center opportunity. If you've been involved in MLM before, the only surprise here is that their comp plan is easy to understand.
You pass up sales 2 and 4 to your referrer. Sales 1 and 3 go to you. They do not say whether this is a forced matrix or all sales are traded off. You have to purchase anything you get credit for, so expect to pay $4750 + $175 recurring if you want to go 'all in'.

They pull a typical BS move and say you get 100% commissions, but that's not true. Taking your first 4 sales into consideration, 50% of what's sold goes to your upline.
The model seems to continue like this too. If it does, you'll only get paid from every second sale. That's still 50% commission, you have to make 2 sales to earn anything.
For that matter, National Wealth Center also makes a big deal out of the fact that they offer big-ticket courses. The course price does mean that you can earn a lot if you make a sale. But, that's a big if.
Sales tend to be more difficult as the price of a product increases. In this case, there's little to prove that the courses are worth the price. Besides… there are bound to be better tools and courses for a price tag like that.
Make Money Building A Team
The trading up aspect of National Wealth Center is also how you earn from your team. Basically, you earn commissions from the 1st and 3rd sale that the people you recruit make.
The design seems to allow you to earn from multiple levels under you too, but the descriptions are vague, so it's not entirely clear how the whole system works.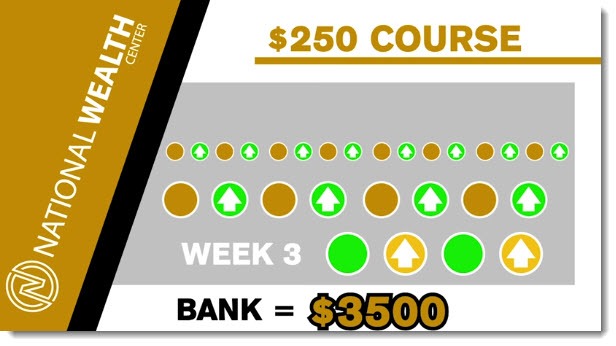 Here's the thing. You're recruiting people under the premise that you earn from the first sale that they make. Convincing anyone to join a system like that would be pretty damn tough.
In fairness, if you could get enough people to join (and everyone mostly sold the expensive courses), then the income potential would be considerable. You are earning more than 5% or something from your recruits.
The problem is simply practicality. Building a large team is hard to even when the company has amazing products and the opportunity feels fair. How are you possibly going to convince people when the company is as manipulative as National Wealth Center?
About Peter Wolfing
Even if you're still on board with NWC, consider that the owner Peter Wolfing has created and ditched several MLMs over the years. His most recent was Infinity Downline, but others include:
Ultimate Cycler
Hand of Heaven
Pay me Forward
Turbo Cycler
Actually, some of his programs have been classified as cash gifting, which is something completely different entirely. However, the principle of recruiting others to a biz op is the same. From one of his videos advertising infinity downline he says (paraphrased):
"Whatever it is that takes you to get that one person into the program. They will pay you directly upon entering the program"
Can You Generate Reliable Income With National Wealth Center?
The National Wealth Center Review
Despite the serious limitations of the National Wealth Center, yes, earning money would be possible. The pass-1-up style even means that you earn more from your downline in the short-term than would normally be the case.
Still, your success hinges on whether you would be able to make sales or not. Could you? National Wealth Center goes to great lengths to hide the products that they're promoting, so potential customers would have no idea what to expect. It's hard to be confident about products when the company that is selling them doesn't even appear confident.
If you're serious about National Wealth Center, you'll probably need to buy the various courses and see whether the products are worth the cover charge. But honestly, don't hold your breath. There are many self-improvement products out there that cost less and are much more transparent.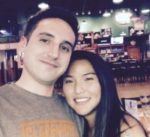 MLM Critic & Author: Nathaniell
What's up ladies and dudes! Great to finally meet you, and I hope you enjoyed this post. I have to be honest though. I'm not a big fan of MLM. Tried it. Hated it.
Affiliate marketing is cheaper, faster, and easier. See for yourself and join millions of other successful affiliates generating income from their blogs!
No inventory. No fees. No recruiting. 3 BILLION potential buyers online.
Reader Interactions