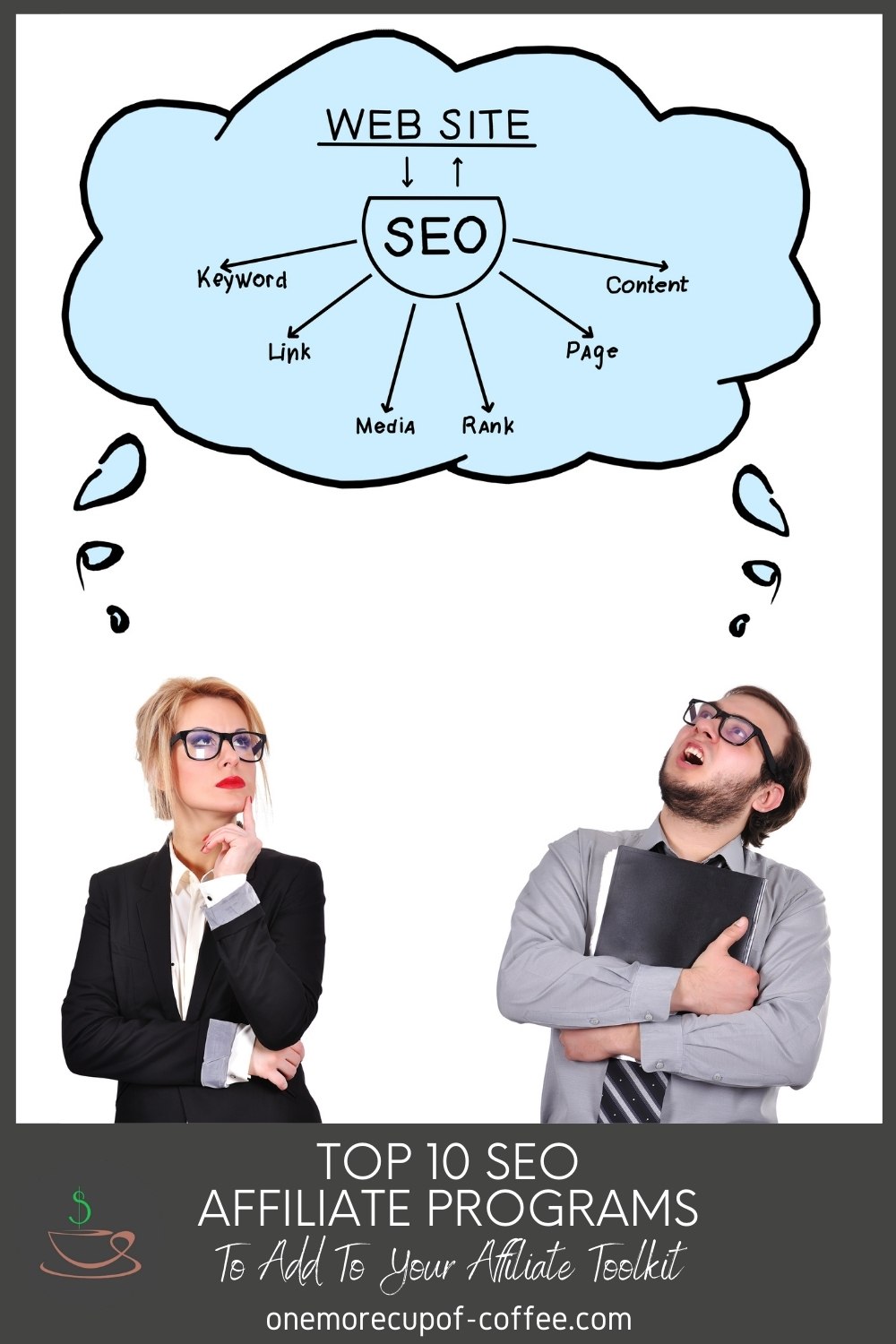 The global market is a tough place to compete. In order to succeed, most businesses need an online presence, and they need to be able to be found by their customers.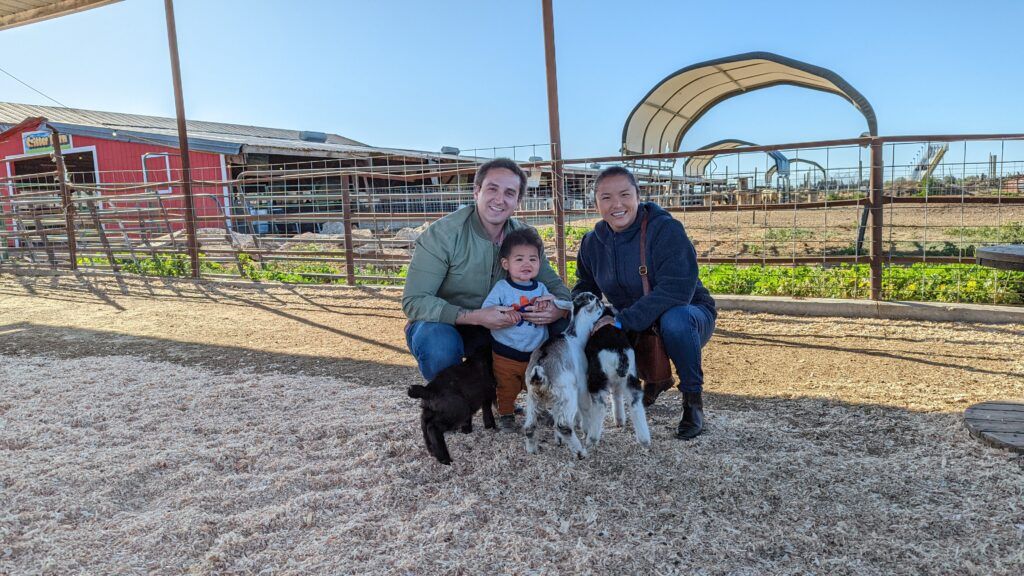 Are You Ready To Work Your Ass Off to Earn Your Lifestyle?
Are you tired of the daily grind? With a laptop and an internet connection I built a small website to generate income, and my life completely changed. Let me show you exactly how I've been doing it for more than 13 years.
This find-ability is what makes SEO so important. SEO, or search engine optimization, is what happens when a website follows guidelines and rules that bump them up in search engine results. Generally speaking, the better the SEO, the more easily that business can be found in a web search.
Because it's so important for online success, companies that help other businesses achieve good SEO rankings are becoming well-known and necessary. As more businesses pay attention to their online presence, affiliate marketers have an opportunity to connect them with the SEO companies that can help them grow.
The good news is that there's a lot of money to be made in this space, so there's plenty of competition for customers, as well as affiliates. I recommend installing your favorite star rating WordPress plugin so you can compare similar services and crank out those conversions.
It's a win-win-win situation for everyone involved. This list of my top 10 SEO affiliate program picks should help you get started figuring out what to promote on your niche website.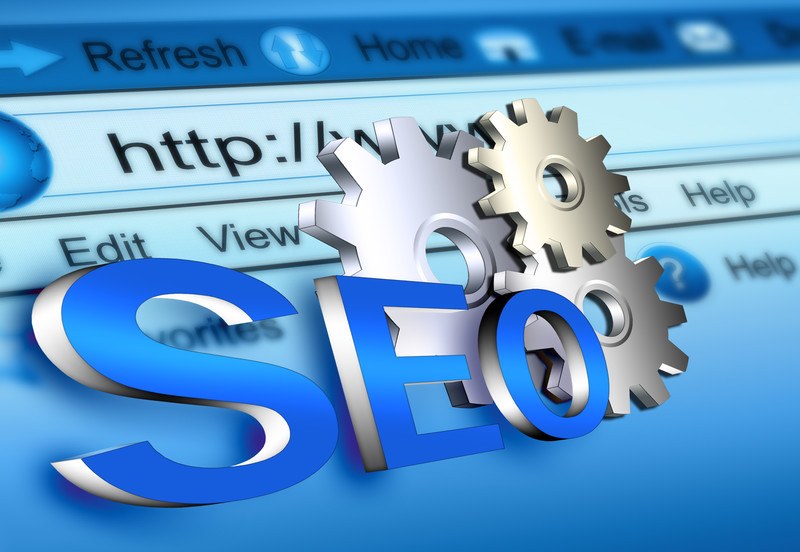 SEO Affiliate Programs
The Hoth
SEO PowerSuite
WebCEO
SEOprofiler
SEOReseller
FatJoe
Mangools
SEOToaster
SEMrush
Serpstat
1. The Hoth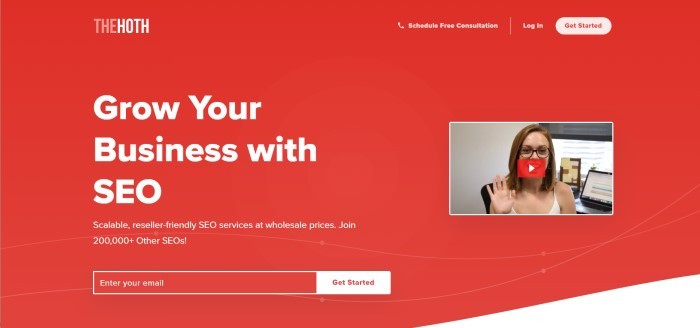 The Hoth is an SEO company that provides SEO services such as content writing, guest posting, video content, link building, inclusion in directories, and the creation of optimized landing pages. A fully managed SEO campaign by the Hoth starts at $500 per month, with a $250 set-up fee.
This company provides free consultation phone calls for potential customers to help them create a strong SEO strategy, and it allows customers to use a set of free SEO tools to help determine which direction to go. These tools include an SEO analysis, keyword research, content tools, website tools, and auditing tools.
The Hoth is one of the fastest-growing SEO companies with a strong emphasis on split testing to continue expanding conversions. This company provides affiliates with promotion materials that are already optimized and ready to go.
Why You Should Promote The Hoth: The average Hoth customer buys 2.68 packages during the first two months, which can total around $400-600.
2. SEO PowerSuite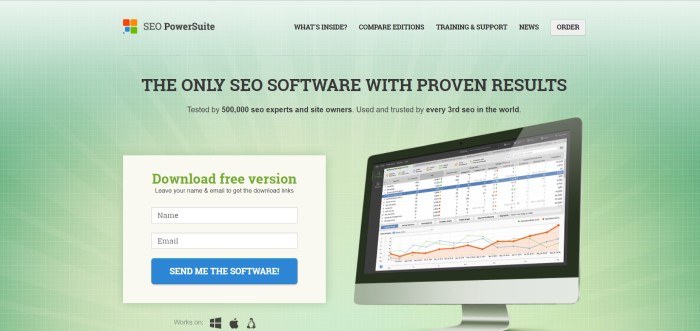 SEO PowerSuite is an online all-in-one software application that features a rank tracker, a website auditor, a link assistant, and a new addition called the SEO Spyglass. Customers can try the toolkit for free, but more features are available at the professional and enterprise levels.
The license for the professional level costs $299 per month, and the enterprise level is currently priced at $699 per month. One nice thing about this company is that the free version doesn't have an expiration date, so customers can use it until they're really ready to upgrade. The average sale is around $197.
Why You Should Promote SEO PowerSuite: SEO PowerSuite has been used by companies like Microsoft, Amazon, Disney, GE, and Mastercard, so it's got a powerful punch of credibility that could convert some shoppers. The commission rate and cookie length are both great, too.
3. WebCEO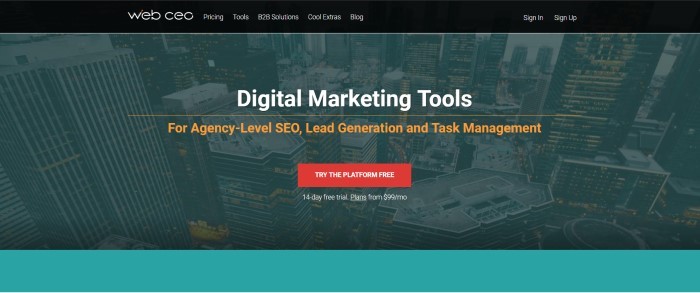 WebCEO is another SEO all-in-one product with about 17 tools for customers to enjoy. These tools include SEO analysis, a link optimizer, keyword research, auditing tool, and sitemap generation.
There's also a content submission tool that helps customers get their content listed in niche directories and blog communities, and the competitor backlink spy can help customers imitate the strategies of other successful businesses.
One unique thing about WebCEO is that it tracks affiliate referrals through direct links, without the need for an affiliate ID.
Pricing starts at $39 per month and goes up to $299 per month for the corporate-level toolkit. WebCEO also offers a free 14-day trial period.
Why You Should Promote WebCEO: The free trial could convert some shoppers, and with the flat commission rate, you always know what you're going to make no matter what package the customers buy. The year-long cookie length is nice, too.
4. SEOprofiler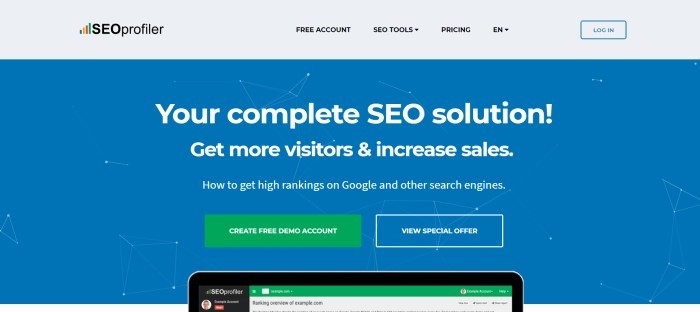 SEOprofiler is a subscription-based set of SEO tools that starts at $69 per month and goes up to $999 per month. Some of the strongest features are keyword research and page-auditing tools.
The commission structure includes a 50% commission for the first payment from a referral, and 10% for every sale that the referral makes after that. If the customer pays a year in advance, affiliates get paid 20%, and if they pay for a quarter of a year at a time, affiliates get 25%.
Why You Should Promote SEOprofiler: With SEOprofiler, affiliates get commissions every month for as long as their referrals stay with the program. The 50% commission rate for the first payment is a big plus, too.
SEOprofiler also has a 30-day money-back guarantee as well as a free trial period, which could help convert some shoppers.
5. SEOReseller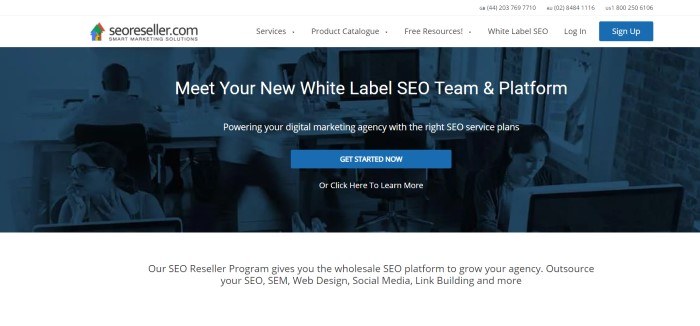 SEOReseller has a white label program for SEO tools, and it works with SEO agents to help them get the best results for their clients by allowing them to outsource several SEO elements. These include content creation, acquiring organic links, tracking leads, keyword research, page-by-page site optimization, and a white-label website audit.
SEO experts who use SEOReseller can present their clients with nice-looking reports and helpful information.
Why You Should Promote SEOReseller: The lifetime cookie is one of the biggest perks. This company could also be a good resource for SEO campaign specialists, which makes it a good fit for some niche markets.
6. FatJoe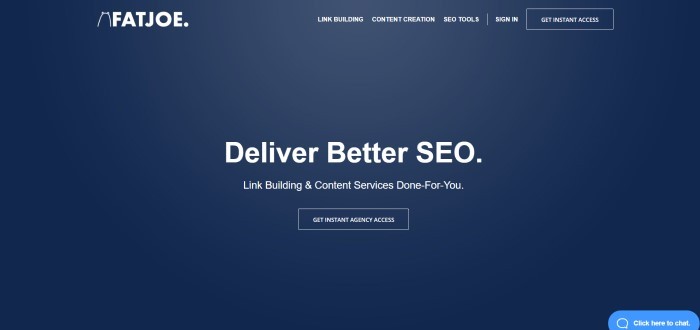 FatJoe is an outsourcing company for SEO services, particularly for link building and content creation. The content writing includes blog posts, educational articles, press releases, web page content, and product reviews, as well as infographics designs. The link builder includes editorial links from bloggers.
FatJoe also has a handful of other SEO tools, including a keyword rank checker, a tool for creating titles for blogs, and a code generator in case customers want to embed infographics. This company works with more than 1000 different SEO agencies in 12 countries every month and places more than 5,000 links monthly.
Why You Should Promote FatJoe: Affiliates get 10% commissions every time one of their referrals makes a purchase with FatJoe, as long as those referrals remain FatJoe clients.
7. Mangools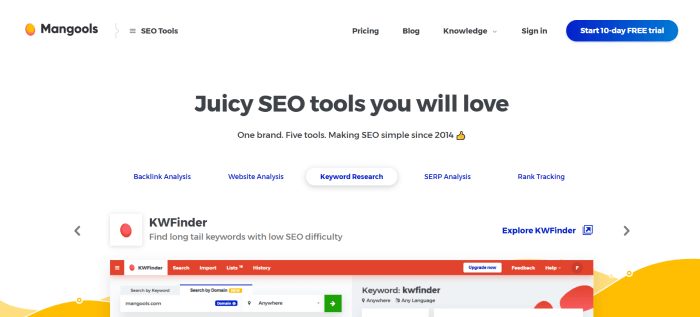 Mangools is an SEO tool suite with features that include keyword research, SERP analysis, a rank checker, backlink analysis, and a profiler for SEO metrics and insights.
Mangools monthly subscription services range from about $30 per month to around $80 per month. There's a free 10-day trial for people who want to see whether Mangools will work for them or not. This company has worked with Adidas, Airbnb, Skyscanner, and other prominent businesses, so it's got a strong reputation.
Why You Should Promote Mangools: The average monthly payout for affiliate marketers is $487. Also, customers who pay for a year in advance can save 40% on their monthly fees for Mangools services.
8. SEOToaster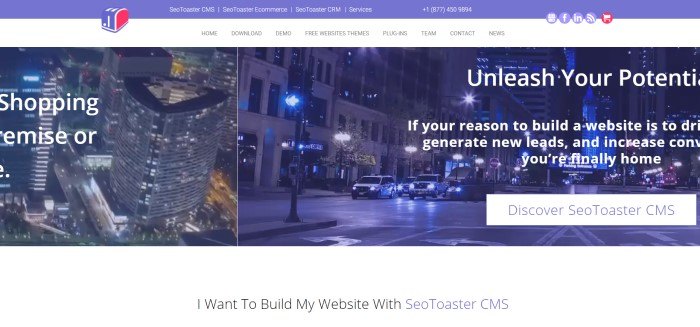 SEO Toaster is an optimized website builder for customers looking for help to create an online store with a solid presence. This company provides an optimized content management system, an eCommerce foundation, and customer relationship management, as well as several free website themes that can help customers create the look they want for their store.]
The commission is tiered and focused on first-month sales. Affiliates who sell up to 5 subscriptions in a month earn a 75% commission, and the commission levels go up to a 200% commission rate for those who sell more than 21 subscriptions in a month.
SEO Toaster connects with more than 1,000 different apps, including Facebook, Twitter, and Evernote, and Google products.
Why You Should Promote SEO Toaster: SEO Toaster focuses specifically on businesses that want to build e-stores and grow their customer base, so it could be a good fit for a niche marketing effort.
9. SEMrush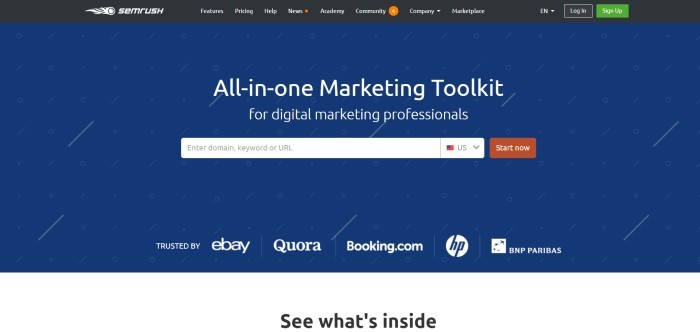 SEMrush is a well-known SEO brand with a wide selection of powerful subscription-based SEO tools. In fact, I use it and love it too. I've got a SEMRush tab open right now as I write this! SEMRush is great for doing competition research, but it's also incredible just for tracking your rankings and discovering ways to grow traffic to your website.
Keyword research is also included in this SEO suite, making it one of my favorite keyword tools too. If you promote SEMRush as a keyword research program, you could easily gain some rankings by comparing similar companies, doing tutorials, and showing business owners how to leverage these complex (but helpful) tools.
Prices range from $99-399 or more per month. There are free trial periods for the two lowest subscription plans.
Why You Should Promote SEMrush: The products are a little more expensive than some other SEO toolkits, and the commission and cookie length are great—all of which could lead to higher affiliate sales. The powerful SEO tools could keep customers satisfied, as well, so affiliates can continue to make money.
10. Serpstat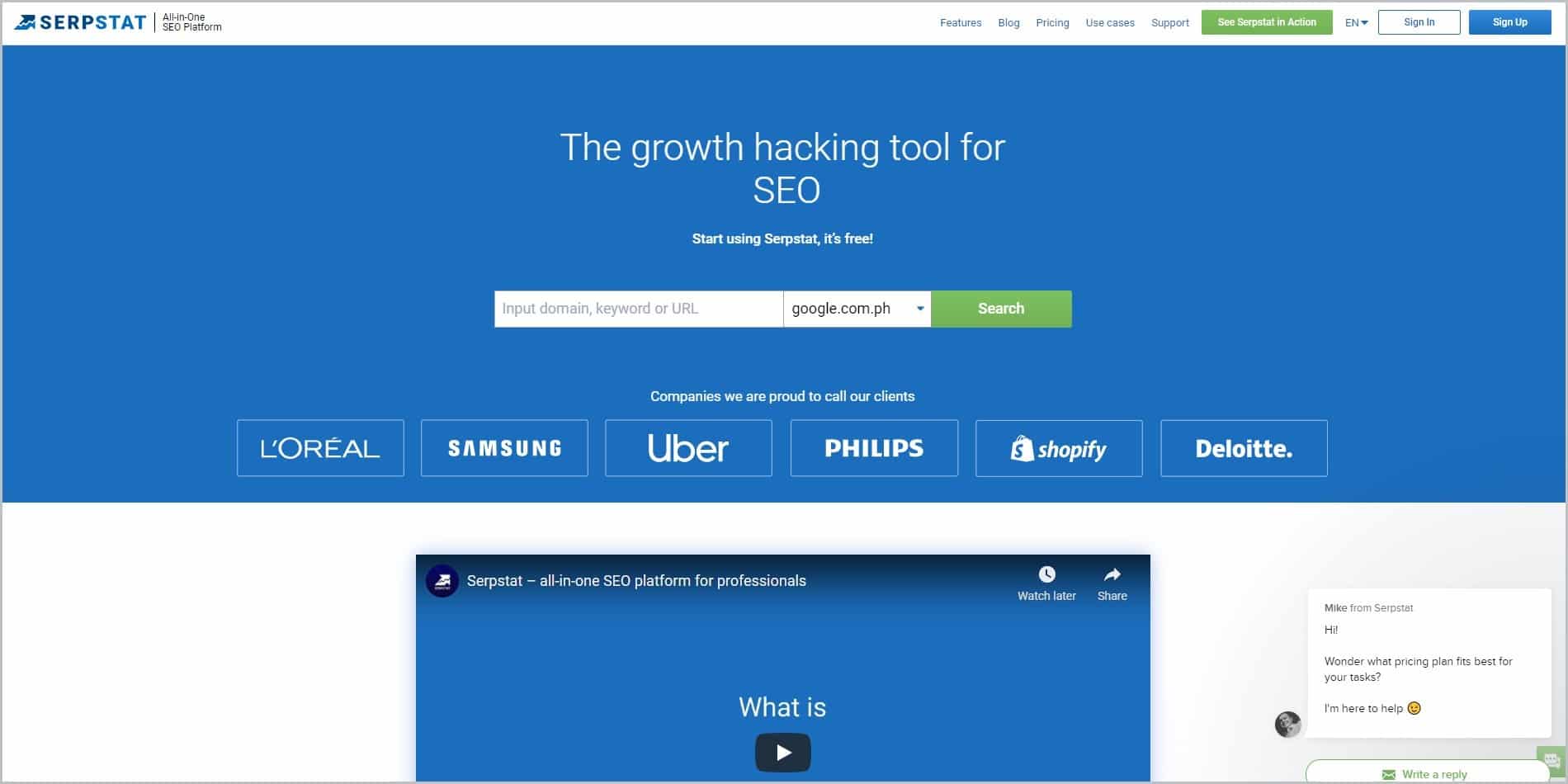 Serpstat started out as a keyword research tool when it was founded in 2013 but by 2016 it has turned into an all-in-one SEO platform and is now offering the 5 essential tools for professional digital marketers worldwide. They now have over 200,000 active users.
Their tools include rank tracker, site audit, competitor analysis, keyword research, text analytics, and more. Members can also enjoy discounts when they get digital marketing software from Serpstat Partners. The subscription plan starts at $69. A 20% discount is available if one opts to be billed annually.
Why You Should Promote Serpstat: The tiered commission for life is a big plus, affiliates start from a 10% commission and move up to 30% when they reach 21 payments.
Affiliate Website Ideas
This list of the top 10 SEO affiliate programs is just a place to start, and there are plenty of ways you can use programs like these to build your niche websites.
For example, a niche website focusing on small retail businesses could feature services like SEOToaster and FatJoe that have the ability to help with the e-commerce aspects of SEO. A website like this could also promote small business loans, business insurance, and small business management software.
Competition research and growth strategy are two big categories to focus on as well. SEMrush would be a great fit for promotion on a website like this.
Anyone with a presence online could benefit from solid SEO. Even other affiliate marketers need an SEO strategy to effectively grow their businesses. Your unique take on search engine optimization could fill a market gap in a busy (but profitable) affiliate marketer SEO industry.
Boost Your Affiliate Earnings
These 10 affiliate programs are just the beginning of what's possible. There are hundreds of ways to earn affiliate commissions with your website, including product reviews, top 10 lists, how-to guides, and more
But what about traffic and conversions? How do you make sure your affiliate links get clicked?
I used the affiliate training here to turn my brand new website into a six-figure income generator in less than two years. Build a business, not just a pocket-money side project!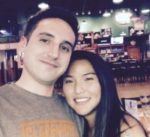 Nathaniell
What's up ladies and dudes! Great to finally meet you, and I hope you enjoyed this post. My name is Nathaniell and I'm the owner of One More Cup of Coffee. I started my first online business in 2010 promoting computer software and now I help newbies start their own businesses. Sign up for my #1 recommended training course and learn how to start your business for FREE!