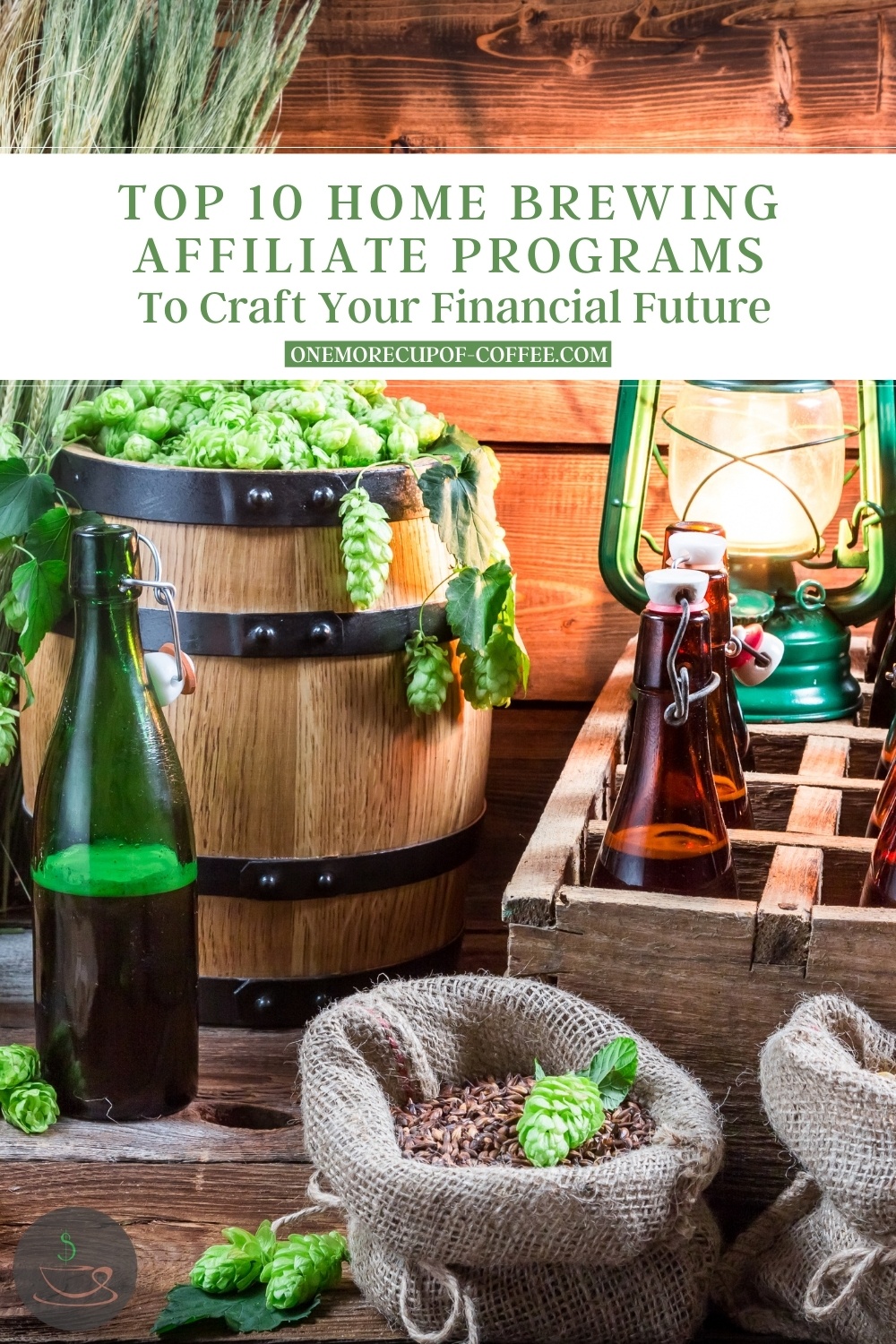 Two years ago, the American Homebrewers Association released data showing that approximately 1.1 million Americans make their own home-brewed beer. Around 40% of them had started homebrewing within the previous four years.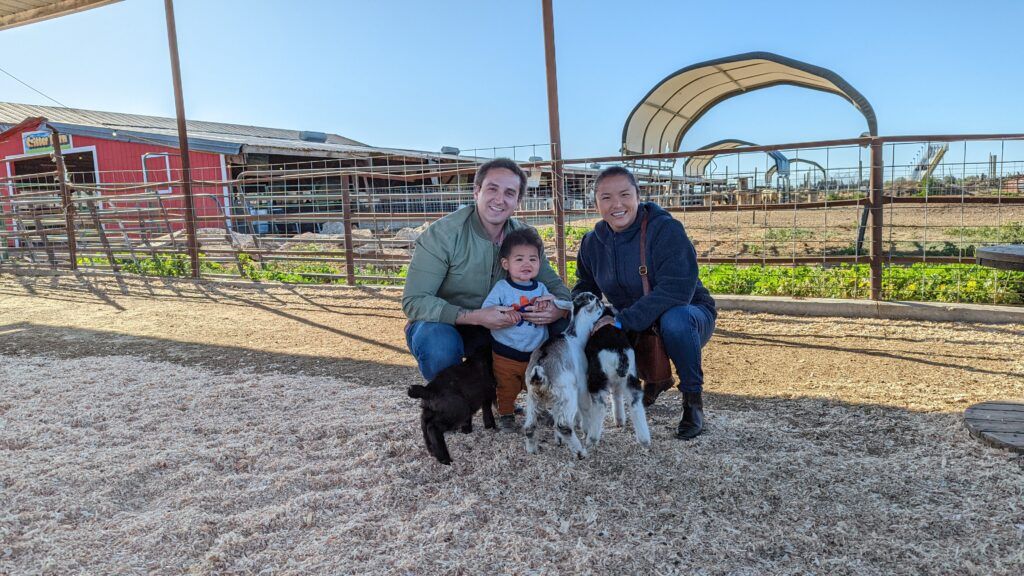 Are You Ready To Work Your Ass Off to Earn Your Lifestyle?
Are you tired of the daily grind? With a laptop and an internet connection I built a small website to generate income, and my life completely changed. Let me show you exactly how I've been doing it for more than 13 years.
In a society where DIY-ing is becoming more a hobby than a necessity, the home brewing of craft beers is coming to the forefront. Homebrewing allows people the chance to try new recipes, mingle socially on forums and websites, and feel proud of the beers they create.
If this is an area you're interested in, dive into this list of the top 10 home brewing affiliate programs. When you've got a feel for what's out there, I'll share with you some ideas that can help you incorporate these programs in your long-term niche marketing strategies. Beer can, of course, also be incorporated into a wider range of websites outside of the homebrewing niche, including many food blog topics.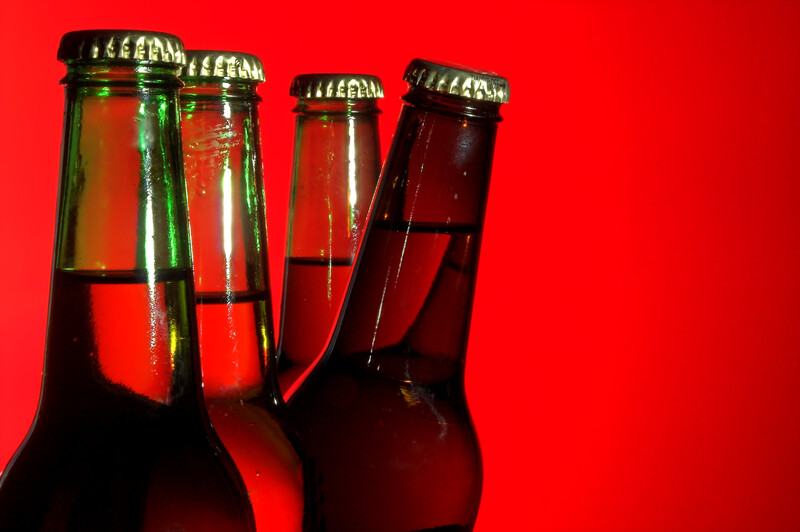 Home Brewing Affiliate Programs
Adventures In Home Brewing
Electric Brewing Supply
Home Brew Online
Williams Brewing
BrewDemon
Love2Brew
Brooklyn Brew Shop
Brewer's Friend
PicoBrew
Midwest Supplies
1. Adventures In Home Brewing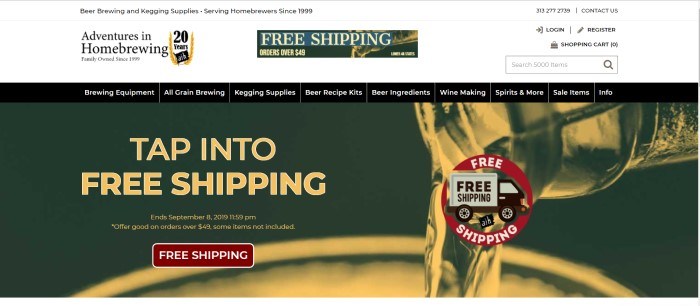 Adventures In Home Brewing is an online store that carries home brewing equipment. Products include full kits, boiling equipment, fermenters, fermenting equipment, measuring and testing, beer bottling, and sanitizing gear and line cleaners.
Besides the store, the website contains information on how to brew and keg your own beer, as well as information on wine-making. There's worldwide shipping, and if you live in the contiguous 48 states, you can get free shipping on orders of $49 or more.
This company has a rewards program that allows customers to get back 5% of everything they spend. Every time they spend $200, they can receive a $10 gift certificate, and they can wait to turn in their points until they max out with a $500 gift certificate.
Affiliates can link to specific products or categories, and marketing tools are provided for them.
Why You Should Promote Adventures In Home Brewing: Besides the loyalty program and potential for free shipping, Adventures In Home Brewing has a gift registry. The wide variety of products could be another draw for potential customers.
2. Electric Brewing Supply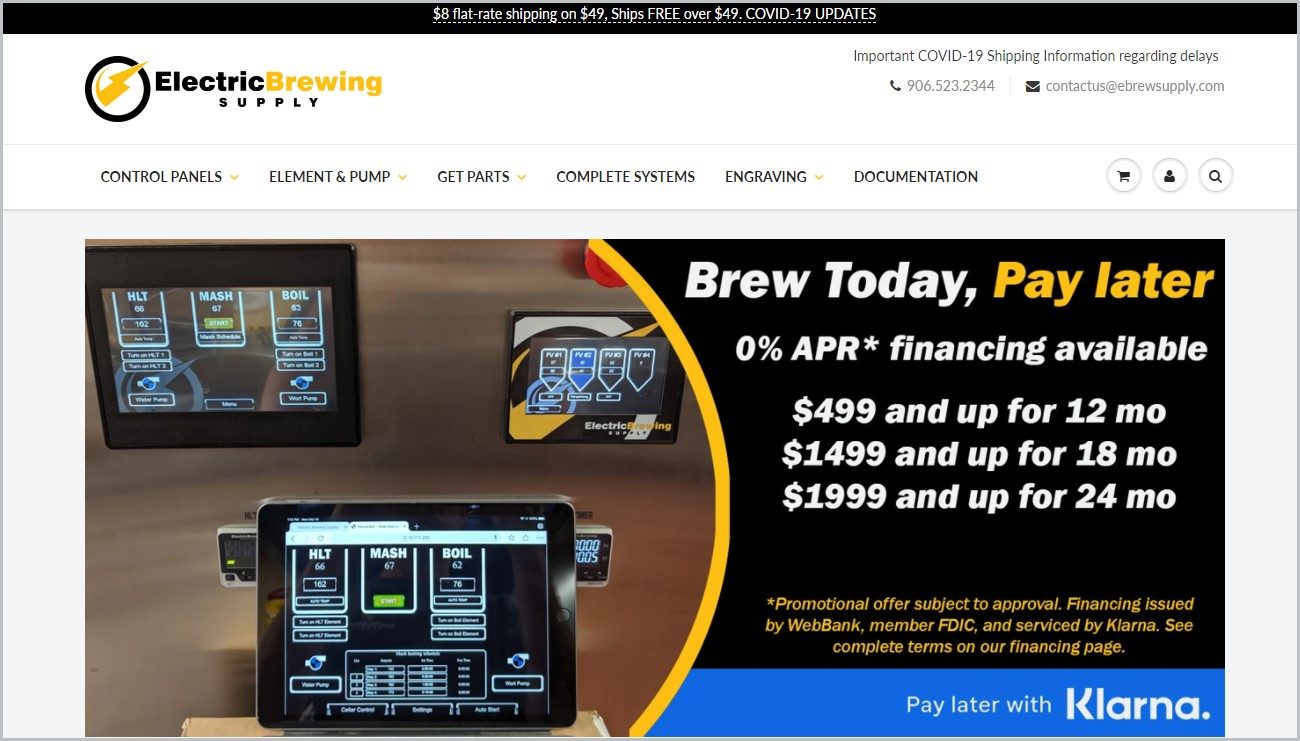 Electric Brewing Supply is a one-stop-shop for brewing equipment and supplies. They specialize in building top-quality all-grain beer brewing systems and equipment. You can build the panel you want with their quality and time-tested hardware or opt for the readily available complete systems. Engraving services are also available.
Their Electric Brewing Supply 360 Series is great for the avid brewer or the start-up nano-brewer. It's available in low-cost non-UL and commercial-friendly UL (even Canadian-friendly cUL) variations. All the controls feature local touch control. Supplies include switches, LED indicators, solid-state relays, enclosures, and more.
Their affiliate program is administered by Affiliatly and is offering interested affiliates a 5% commission on the total sales value.
Why You Should Promote Electric Brewing Supply: Wide selection of equipment and supplies that even the novice brewer will be interested in. There is also free shipping for orders over $49.
3. Home Brew Online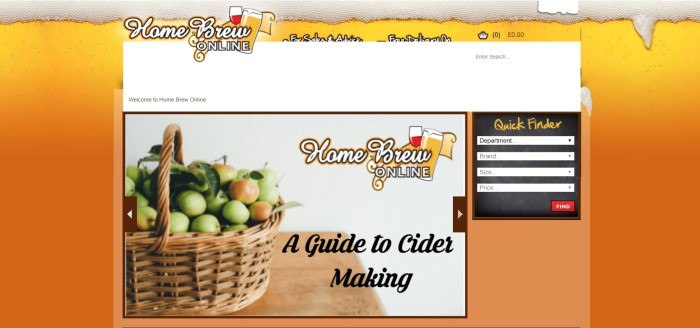 Home Brew Online is a beer-making website and store that's based in the United Kingdom. This company sells kits for making beers, ales, ciders, wines, hedgerows, and other spirits.
Besides the kits, individual ingredients are sold here. The ingredients list includes items such as malt extracts (both dried and liquid forms), brew enhancers, yeasts, brewing sugar, hop T-bags, and dried fruit and herbs. There are 11 different books for home brewing ad winemaking, too, and a selection of barrels and accessories.
For customers in the UK, this company offers free delivery for orders of £65 or more. Home Brew Online has a customer loyalty program that gives back 5% of everything they spend. The affiliate program is administered through Webgains.
Why You Should Promote Home Brew Online: Besides the free shipping in the UK, this company shares information about brewing for newbies. This could help to convert some on-the-fence shoppers. The cookie length is decent, too.
4. Williams Brewing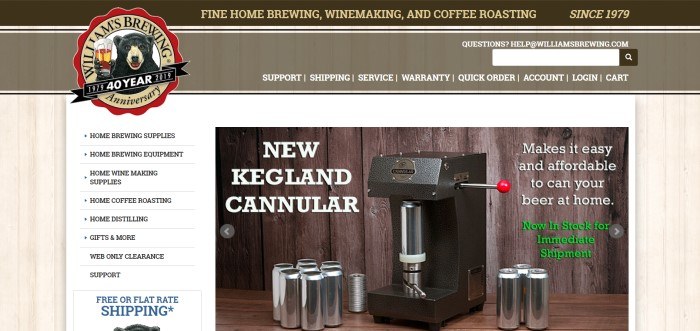 Williams Brewing targets its marketing efforts to homebrewers, home winemakers, and home coffee roasters. This company sells home brewing supplies and equipment, supplies for wine-making, and coffee-roasting supplies. Some products also include equipment for distilling. Williams Brewing also sells ingredients for home brewing.
All of the equipment sold by Williams Brewing is guaranteed for one year against defects. The ingredients are guaranteed to be fresh for six months.
In the lower 48 states, most orders of $99 or more ship for free. If orders are less than $99, they shop for a flat rate of $6.99. However, some orders that are heavy and orders that are being shipped to Hawaii or Alaska may cost more.
Why You Should Promote Williams Brewing: Williams Brewing has a 60-day money-back return policy, as well as gift certificates and gift ideas. Along with free shipping, these aspects could help some shoppers become buyers.
One thing to note is that the commission rate isn't listed, so affiliate marketers can't tell how much they can make with this company unless they contact the company to ask.
5. BrewDemon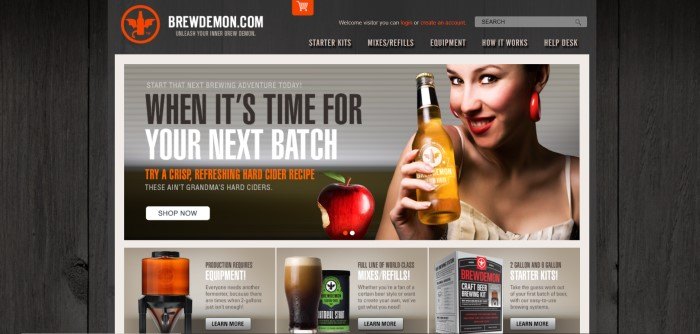 BrewDemon is another equipment, supplies, and information website. This company specifically focuses on starter kits that help newbies ease into the home brewing process.
The two-gallon kits and six-gallon kits come with everything that hobbyists need. Once the supplies are used up, customers can buy replacement ingredients or kits. The one-gallon starter kits are priced starting at $49.
This company also sells fermenting equipment, bottling supplies, replacement parts, recipe kits, recipe books, and individual ingredients. The website has a section where customers can buy dented or damaged cans or ingredients that have passed their expiration date. Customers can also search for the ingredients or refill kits by batch sizes.
BrewDemon offers a 90-day warranty to cover manufacturer defects for home brewing equipment. The affiliate program is run through Avantlink.
Why You Should Promote BrewDemon: The commission is a little higher than with some similar companies. The focus on refill kits and mixes can help to make home brewing easy for customers, too.
6. Love2Brew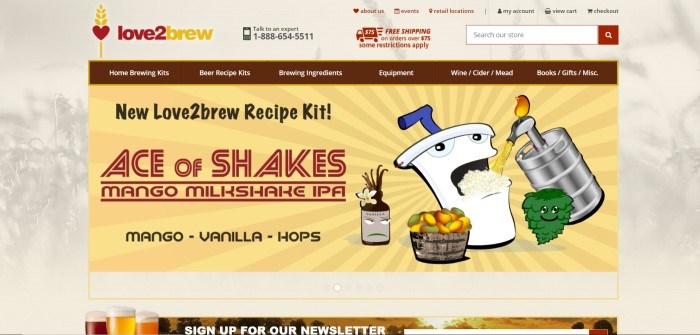 Love2Brew is a one-stop-shop for home brewing and wine-making. Customers can use the products to craft high-quality beers, wines, ciders, and meads.
The website contains an enormous free database of homebrew information, which can be found under the Love2Learn tab. This company is fairly social. It sponsors local branches of major homebrew clubs and promotes local homebrew competitions.
The conversion rate is 2.8%.
Why You Should Promote Love2Brew: Love2Brew provides free content to its readers every day. This company also tries to recycle and reuse as much as possible.
7. Brooklyn Brew Shop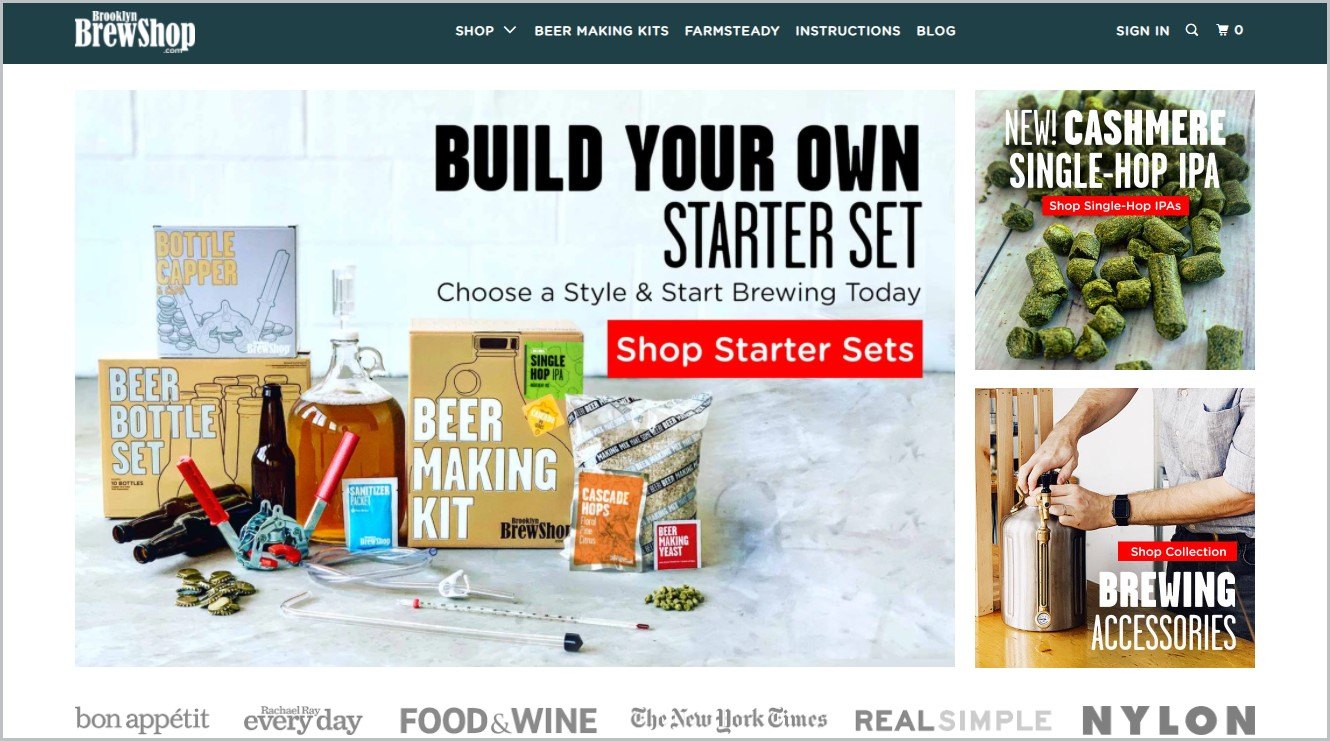 Brooklyn Brew Shop offers compact, attractive, and easy-to-use Beer Making Kits. The company is based in Brooklyn, NY, and aims to provide the kits needed to make beer even for the most space-strapped of apartment dwellers. Aside from their beer-making kits they also offer beer-making mixes that include the ingredients and brewing accessories like bottle capper, corks, CO2 refill cartridges, and more.
They now have FarmSteady, a new line of DIY Food Kits. It aims to encourage people to enjoy food more and discover the ones that they can actually make at home – bagels and cream cheese, soft pretzels and beer cheese, fresh Italian cheeses, and kraut.
Brooklyn Brew Shop's affiliate program is managed by ShareASale.
Why You Should Promote Brooklyn Brew Shop: They have been regularly featured in the global press like the New York Times, Food & Wine Magazine, Forbes, Rachel Ray, The View, CBS Early Show, Nylon, Bon Apetit, Real Simple, and countless additional magazines, and websites.
8. Brewer's Friend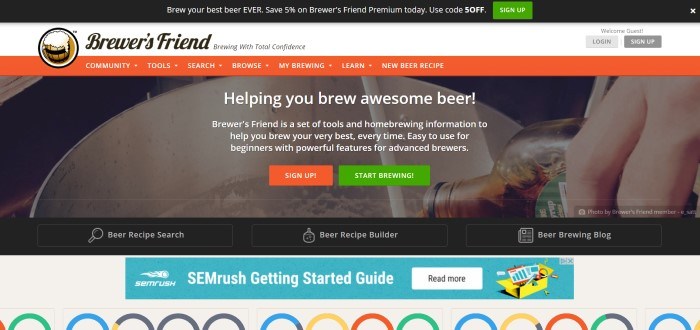 Brewer's Friend is a subscription-based recipe service and digital toolkit for home brewers. The tabs include a 'my brewing' section with a dashboard, information for brew sessions, recipes, shopping lists, a personal inventory, equipment lists, notes, calculations, reports, and a profile space.
Brewer's Friend has 137, 632 recipes including vanilla cream ale, Mango Habanero IPA, and Hop Notch Clone. These recipes can be edited, adjusted, and shared online. The company also provides tools like calculators and tracking sheets for brew days, a blog and forum, and a learning section.
Subscriptions cost $24.99 per year or $2.49 per month. There's also a free trial membership with limited features but no time limit. Brewer's Friend uses Post Affiliate Pro to administer its affiliate program.
Why You Should Promote Brewer's Friend: The commission is fairly high. This is also a unique company that focuses more on recipes than on supplies.
9. PicoBrew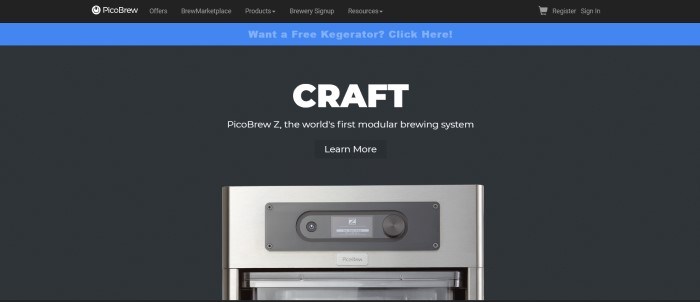 PicoBrew sells award-winning beer brewing appliances. These are high-tech, high-end items costing hundreds of dollars each. The company carries full brewing systems, coffee brewing equipment, a distillery, and kegerators. One bundle combines the Pico C brewing system with the PicoStill for around $772.
The PicoStill can also be used on its own for creating hops, essential oils, and other products. The PicoPro, which is designed specifically for brewing beers, is priced at $599.
PicoBrew also partners with a large number of breweries from around the world and 4,500 craft breweries in the United States. PicoBrew has created PicoPaks, which are home-made ingredient kits for crafting beer recipes from these breweries.
Their affiliate program is managed via ShareASale.
Why You Should Promote PicoBrew: PicoBrew's relatively expensive prices, combined with the 10% commission, could bring in some decent affiliate earnings.
10. Midwest Supplies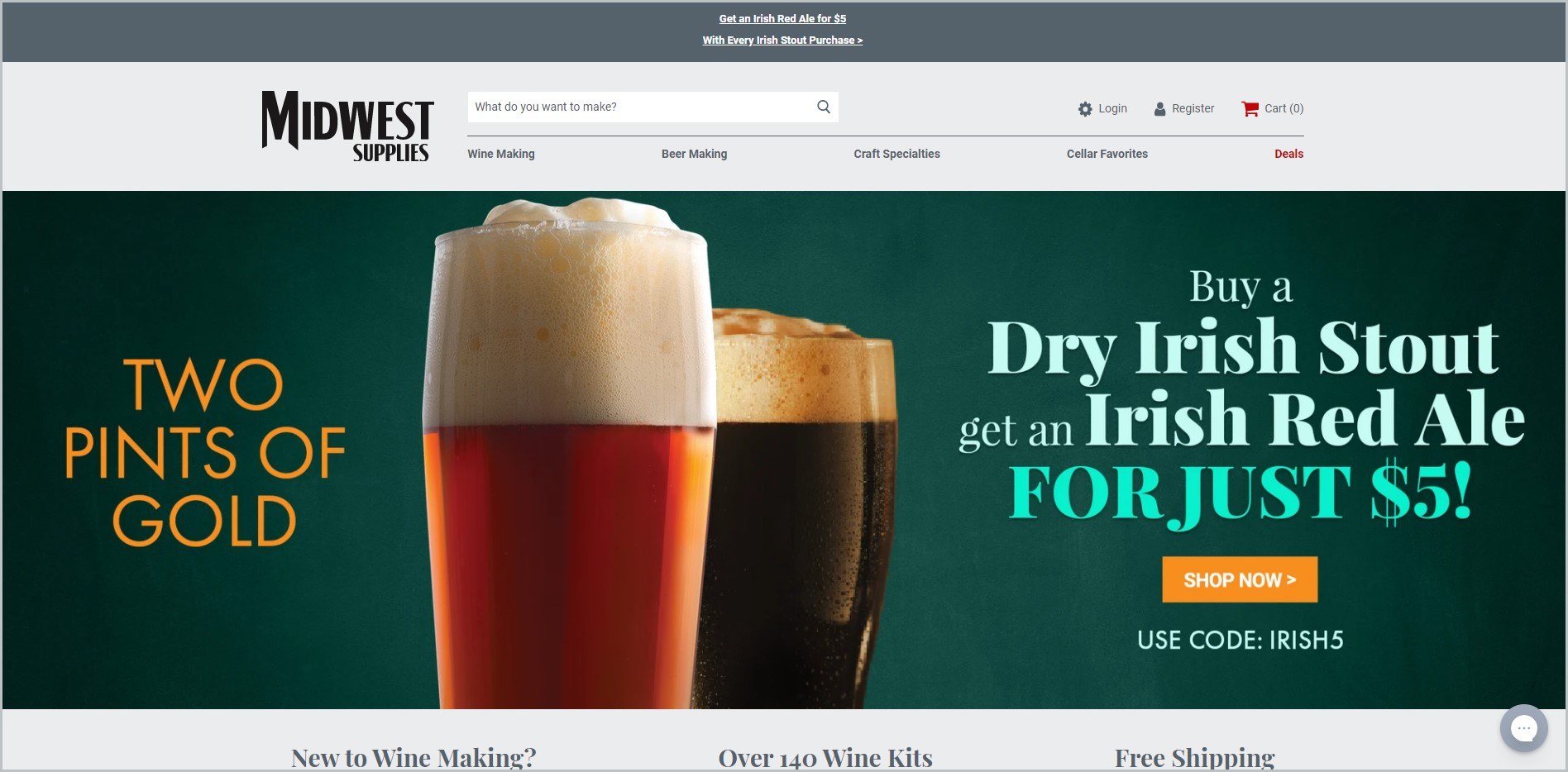 Midwest Supplies has been providing top-quality home brewing, winemaking equipment since 1995. They also have hydroponic, and gardening equipment, and fresh ingredients. They have partnered with Northern Brewer and actually began offering Northern Brewer's top-of-the-line starter kits, ingredients, and recipe packs in 2018.
Aside from their friendly customer service team, they also guarantee satisfaction or your money back with no questions asked for up to 30 days – that is how confident they are in the quality of their beer-making supplies and ingredients.
Why You Should Promote Midwest Supplies: A great selection of brewing equipment, ingredients, and kegs. A lot to offer to aspiring brewers, not just about beer making, but winemaking, kombucha making, cider making, and other craft specialties.
Affiliate Website Ideas:
This list of the top 10 home brewing affiliate programs can give you a feel for the types of companies you'll be working with, but how will you use them in your niche marketing efforts?
One way is to start a website based solely on man caves. Any of the home brewing and distilling systems could be featured here, but affiliates could also promote big screen televisions or projectors, furniture, stereo systems, gaming consoles, and even subscription-based snack boxes that include items like jerky or cheese.
Another idea is to create a website based on urban homesteading. Besides home brewing equipment, this type of website could promote vertical gardening equipment or aquaponics systems, vinegar pots, composting barrels, canning supplies, and solar electricity systems.
Of course, a site dedicated to alcohol enjoyment, such as gourmet food, beer, and wine would work too. Even just a simple review site reviewing hard-to-find beers and other treats can actually be something that people search for online. Wouldn't you want to read someone's opinion about some expensive chocolates, coffee, or beer before you buy them for your dad on Father's day or for your wife on Christmas?
Boost Your Affiliate Earnings
These 10 affiliate programs are just the beginning of what's possible. There are hundreds of ways to earn affiliate commissions with your website, including product reviews, top 10 lists, how-to guides, and more
But what about traffic and conversions? How do you make sure your affiliate links get clicked?
I used the affiliate training here to turn my brand new website into a six-figure income generator in less than two years. Build a business, not just a pocket-money side project!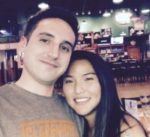 Nathaniell
What's up ladies and dudes! Great to finally meet you, and I hope you enjoyed this post. My name is Nathaniell and I'm the owner of One More Cup of Coffee. I started my first online business in 2010 promoting computer software and now I help newbies start their own businesses. Sign up for my #1 recommended training course and learn how to start your business for FREE!