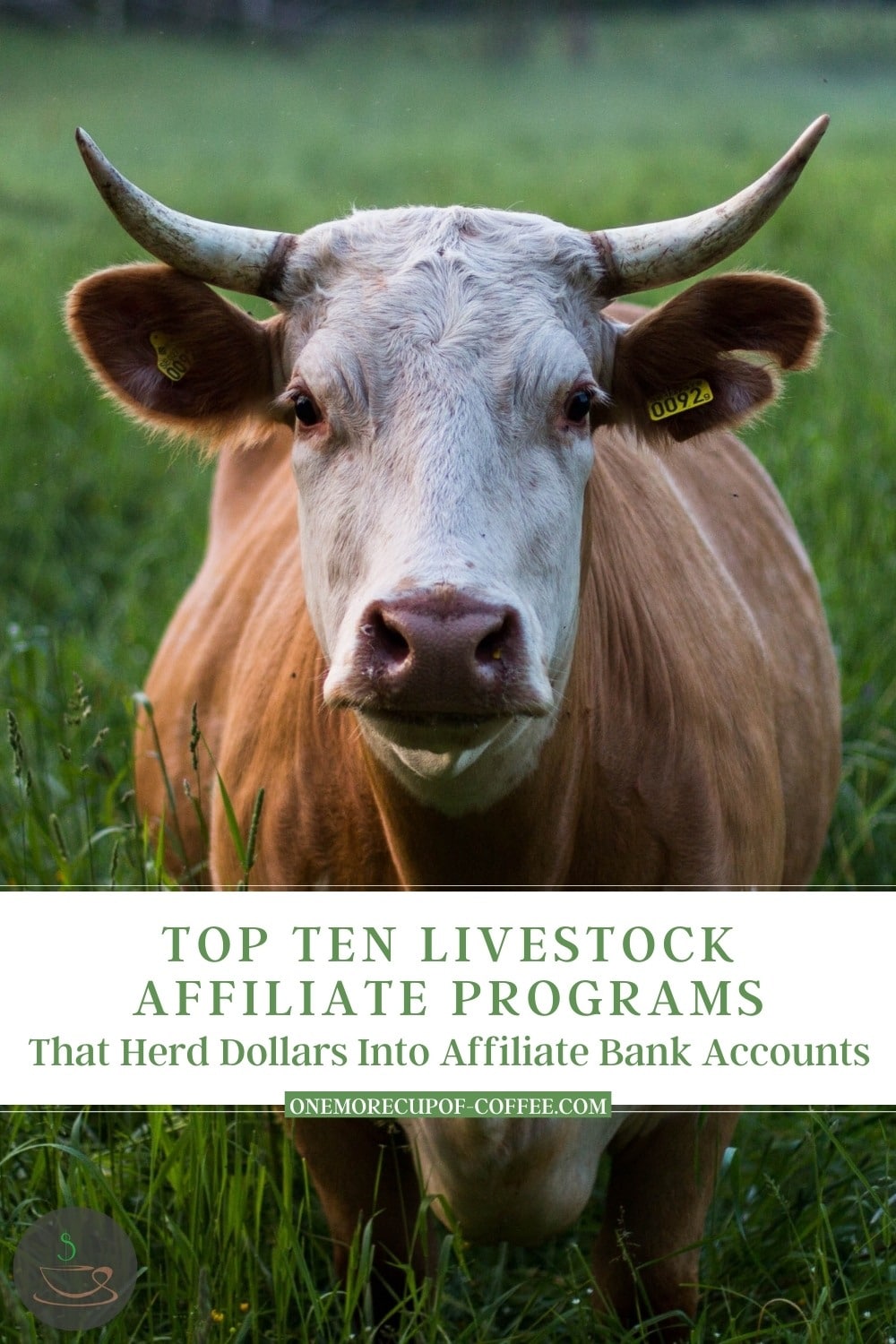 Not everyone has the luxury of space to grow cattle or pigs. Most of us don't keep chickens, rabbits, or bees, either—we get our meat and other products from grocery stores. Consider this, though: the global processed meat market is predicted to reach over 1.5 trillion dollars by 2022.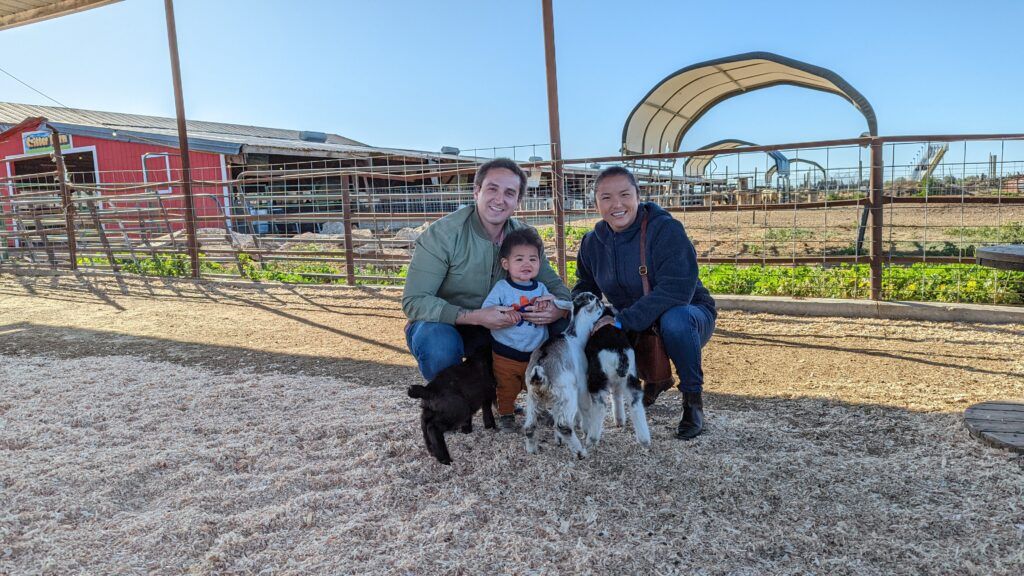 Are You Ready To Work Your Ass Off to Earn Your Lifestyle?
Are you tired of the daily grind? With a laptop and an internet connection I built a small website to generate income, and my life completely changed. Let me show you exactly how I've been doing it for more than 13 years.
That's a lot of money and a lot of growth potential. Affiliate marketers who are looking to expand their marketing strategies might think about including livestock programs as a way to break into the meat market.
The best livestock affiliate programs include everything from livestock supplies and books on how to raise healthy livestock to chicken coop plans and newly hatched chickens. If you're interested, read through the following list of the top ten livestock affiliate programs. At the end of this article, I'll share some ideas of ways to put these programs to use.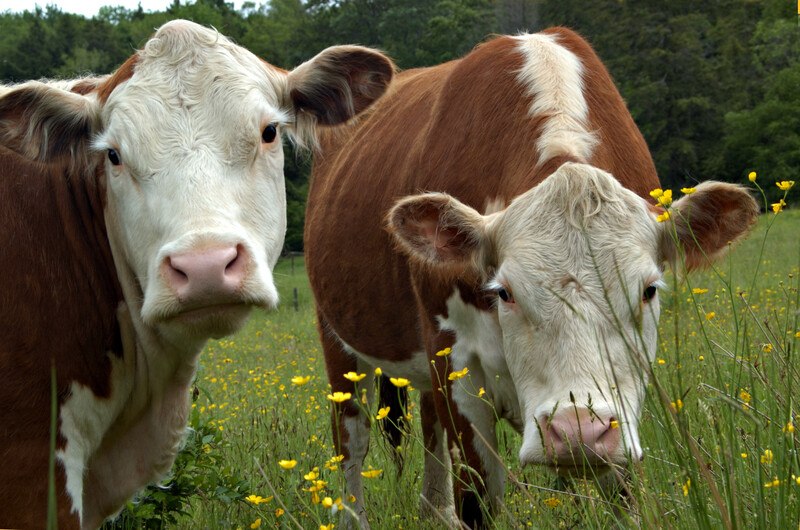 Livestock Affiliate Programs
Tractor Supply
Guide To Profitable Livestock
eNasco
DoMyOwn
C-A-L Ranch
Ace Hardware
Farm And Rancher
Bookshop
Easy Coops
Lehman's
1. Tractor Supply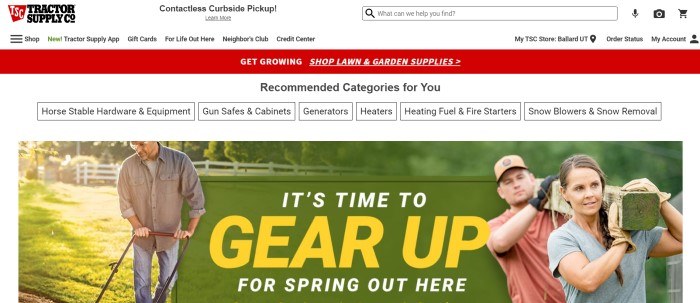 Tractor Supply is the nation's largest farm and ranch retailer, with both brick-and-mortar locations and a strong online presence. This store carries items such as welders, gun safes, clothing, lawn and garden products, pet care, and outdoor items.
Where livestock is concerned, customers can find products like livestock feed, feeders and waters, health supplements, and grooming supplies. Customers can also search for products by animal type.
This store offers contactless curbside pickup and financing options. It also supports the military in various ways, including working with Paws4People and donating gift certificates on Armed Forces Day.
The affiliate program is administered through Pepperjam. Tractor Supply has also teamed up with eBay Enterprise and AvantLink, The Global Leaders in Performance Marketing, and AffiliateTraction. Affiliates are provided with a monthly newsletter, text and banner ads, and other marketing materials.
Why You Should Promote Tractor Supply: Tractor Supply carries a great selection of livestock-related goods. The commission rate and cookie length aren't listed, so it's difficult to tell how much you could make with this company, but some affiliates might like to work with Tractor Supply because it supports the military.
2. Guide To Profitable Livestock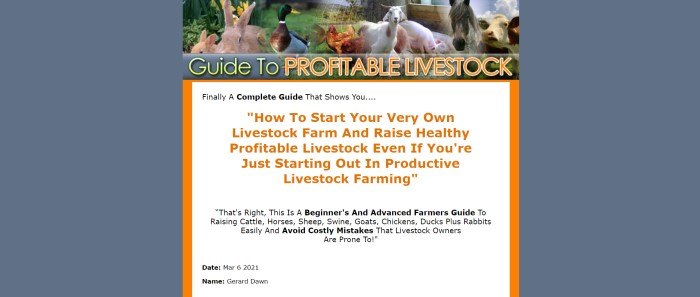 Guide To Profitable Livestock is an informational e-book for people who want to start farming or ranching but don't know how to take care of livestock. The guide contains information on subjects such as breeding, keeping animals healthy and safe from disease, and other topics that can help newbies make their farms profitable.
This e-book sells for $97. With the 60% commission rate, every sale referred by an affiliate marketer results in a commission of $58.
The affiliate program is run through Clickbank. Payments go out every two weeks by check, direct deposit, or bank wire transfer. Affiliates get access to banners, articles, an e-course, email follow-ups, a brandable e-book, landing pages, and other advertising content to help them market the guide.
Why You Should Promote Guide To Profitable Livestock: This e-book contains information that could be helpful to new farmers and ranchers who don't know how to raise livestock profitably. The commission rate is good, and affiliates are provided with a lot of marketing materials.
3. eNasco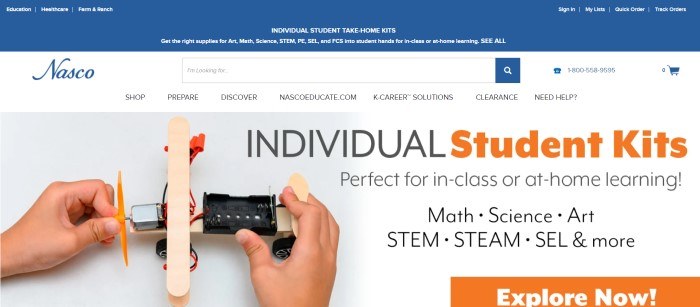 eNasco is an online counterpart to Nasco, an educational and livestock supply store that got its start in 1941 as a provider for vocational agriculture.
This store carries the world's largest selection of livestock supplies. It also sells activity supplies to help senior citizens stay healthy, nutrition education supplies and lab sampling bags to support the food and testing industries, medical simulators and manikins, and K-12 curriculum. eNasco carries more than 100,000 items total.
The affiliate program is offered through both AvantLink and ShareASale. One helpful thing this company provides is an extensive list of keywords that can be used to help market the products.
Why You Should Promote eNasco: eNasco carries the largest selection of livestock supply products in the world, along with many products for education, health, and other industries. The affiliate program is offered through two well-known affiliate networks.
4. DoMyOwn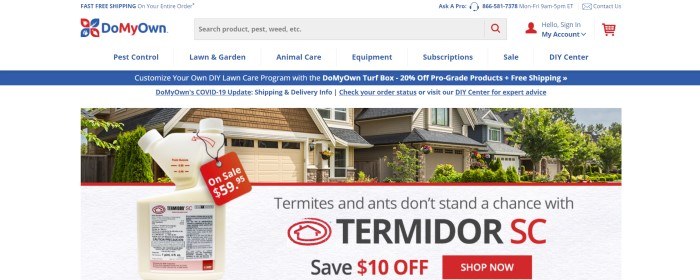 DoMyOwn is an online retail store for DIY pest control. This store carries more than 5,000 products for pest control, lawn and garden, animal care, supplies, tools, and equipment. Customers use the search bar to find a particular item or browse through the categories to find what they want.
While many of the animal care products focus on helping pet owners rid their cats and dogs of fleas, several livestock categories are included, too. Customers can find items for horses, cows, poultry, small animals, swine, bees, and other livestock.
This company offers fast, free shipping on every order. DoMyOwn also prices its products carefully so that customers can save up to 85% on pest control.
The affiliate program is run through ShareASale. Marketing materials such as banner ads and data feeds are available.
Why You Should Promote DoMyOwn: DoMyOwn offers free shipping, saves customers up to 85% on pest control, and carries more than 5,000 products.
5. C-A-L Ranch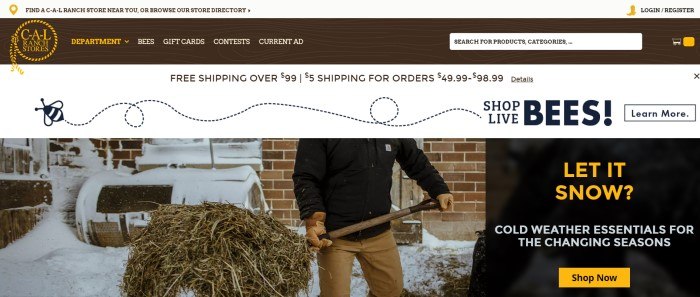 C-A-L Ranch is a retail store focused mainly on hunting, fishing, and other recreation, but it does sell livestock supplies, as well. Customers to one of its 23 physical locations can find fencing, wire, feeders and waterers, and occasionally small livestock like newly-hatched chicks or rabbits.
Online orders of more than $100 get free shipping. This company also offers weekly specials and free returns in the continental U.S.
C-A-L Ranch runs its affiliate program through AvantLink. The average order value is $160.
Why You Should Promote C-A-L Ranch: C-A-L Ranch carries a nice selection of livestock supplies, and it offers a free shipping option, weekly specials, and free returns.
6. Ace Hardware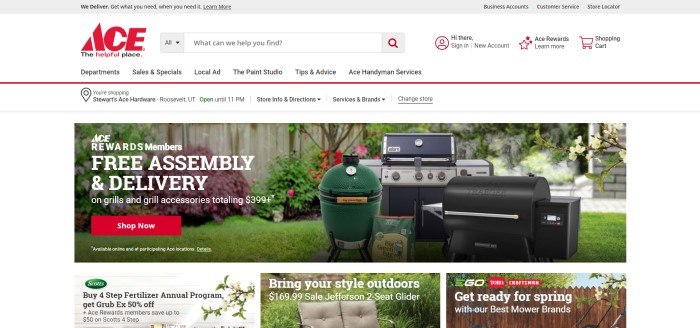 Ace Hardware is a hardware store that also sells a variety of farming and ranching equipment. This includes products for livestock, with items such as stock tanks, animal bedding, nursing bottles, cowbells, and egg incubators.
The affiliate program is run through Impact Radius. Commissions can be earned on all products except for gift cards. The company provides the Ace Hardware logo, banners, and product links that affiliates can use to market the products.
Why You Should Promote Ace Hardware: Ace Hardware carries several livestock-related items, but it also carries products in several other categories.
7. Farm And Rancher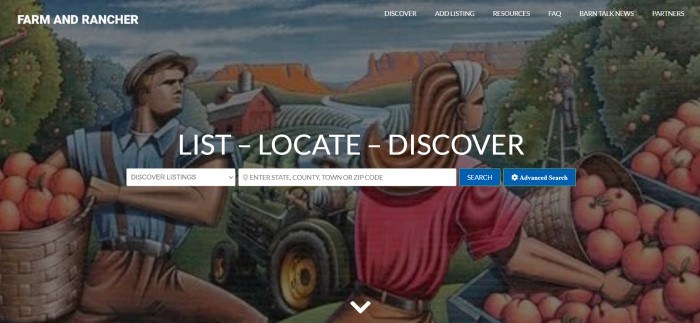 Farm And Rancher is a directory for businesses that support the farming and ranching industry. Businesses that could be included in this directory range from farms and ranches themselves to feed stores, co-ops, farmer's markets, livestock associations, and similar industries.
Customers who wish to be listed and who come through an affiliate referral could get a $12 discount on their listing. This company also offers a free three-month listing.
The affiliate program is run in-house. Affiliate marketers are paid by PayPal, wire transfer, or check. Payments can come as often as every two weeks, as long as the affiliate has accrued $18 or more in commissions.
Why You Should Promote Farm And Rancher: This directory provides customers with a discount code of up to $12 per listing, and it also offers free three-month listings.
8. Bookshop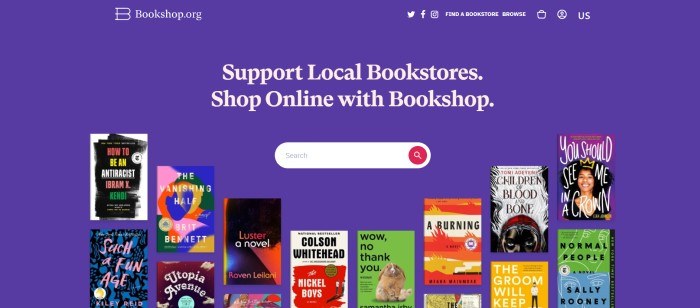 Bookshop is an online bookstore designed to help support independent bookstores and authors. It's set up so that 75% of all profits are donated to stores, publications, and authors. So far, this company has raised more than $12.28 million for bookstores.
Bookshop carries around 500 different books relating to livestock. These include books like 'An Introduction To Heritage Breeds: Saving And Raising Rare Breed Livestock And Poultry.' Some books are priced at around $7, and some in this category sell for around $35.
The affiliate program is run by Bookshop itself. Affiliates can sign up by filling out a short form on the website. Independent affiliates can withdraw their funds anytime as long as they have a balance of $20 or more, and bookstore affiliates are paid every six months.
Why You Should Promote Bookshop: Besides carrying a large number of livestock titles, Bookshop donates to help support writers, publications, and bookstores.
9. Easy Coops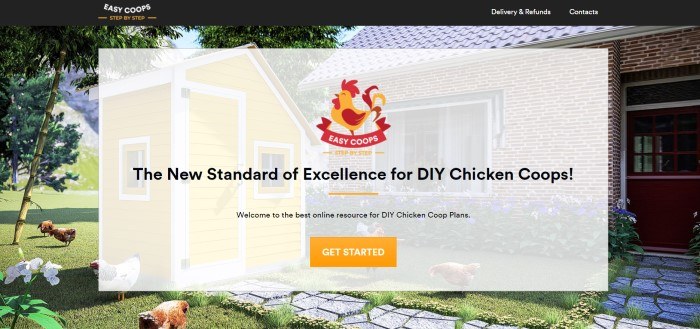 Easy Coops sells DIY chicken coop plans. The premier product is a book entitled '15 DIY Chicken Coop Plans.' This book gives customers 600 pages of plans for building everything from an A-frame chicken coop that holds up to six chickens, to a 24'x8' walk-in coop that can house 50 chickens.
The plans include exact measurements and lists of all the hardware needed to build the coops. The book costs around $30. All orders come with a 60-day money-back guarantee.
The affiliate program is administered through Clickbank. Affiliates make more than $17 per sale. Banners, images, and sample emails are provided to help affiliates sell the book.
Why You Should Promote Easy Coops: Easy Coops fills a niche market need, comes with a money-back guarantee, and gives a generous commission rate to affiliate marketers.
10. Lehman's

Lehman's sells tools and products meant for a simpler way of life, with items ranging from cast iron cookware to soapmaking supplies. There are nearly 30 items specifically for livestock. These include hickory canes to help manage livestock herds, books that teach how to build fences, and chicks from several chicken varieties.
The affiliate program is run through Pepperjam. Affiliates have access to product feeds and opportunities for exclusive offers to help them market the items.
Why You Should Promote Lehman's: Lehman's carries quality livestock books, supplies, and chicks, but it also sells several other types of items that could bump up shopping cart totals.
Affiliate Website Ideas
Now that you've read through the top ten livestock affiliate programs, you might be wondering whether they fit with your affiliate websites and if there's any way to incorporate them into your marketing strategies. You might be surprised at how easy it is to utilize these programs.
For example, a website supporting all things America could easily promote flags, made-in-America goods, domestic tour packages, and national parks. It could also include Tractor Supply from the list above, simply because Tractor Supply does so many things to support the military.
A second idea is a website for homeschooling families. Besides curriculum, art supplies, museum passes, and book clubs, this type of website could feature computers, tablets, coding kits, and online language learning programs. It could also feature small livestock options such as chickens or rabbits as a hands-on way to learn about economics and science.
A final idea is a website that touts organic lifestyles. Snacks, clothing, cleaning supplies, meal kit delivery services, and even pet supplies could be included on a website like this one. It could also include programs from the list above, such as Easy Coop or Lehman's, for website visitors who are interested in organic chicken farming.
Boost Your Affiliate Earnings
These 10 affiliate programs are just the beginning of what's possible. There are hundreds of ways to earn affiliate commissions with your website, including product reviews, top 10 lists, how-to guides, and more
But what about traffic and conversions? How do you make sure your affiliate links get clicked?
I used the affiliate training here to turn my brand new website into a six-figure income generator in less than two years. Build a business, not just a pocket-money side project!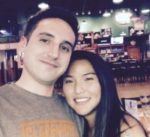 Nathaniell
What's up ladies and dudes! Great to finally meet you, and I hope you enjoyed this post. My name is Nathaniell and I'm the owner of One More Cup of Coffee. I started my first online business in 2010 promoting computer software and now I help newbies start their own businesses. Sign up for my #1 recommended training course and learn how to start your business for FREE!