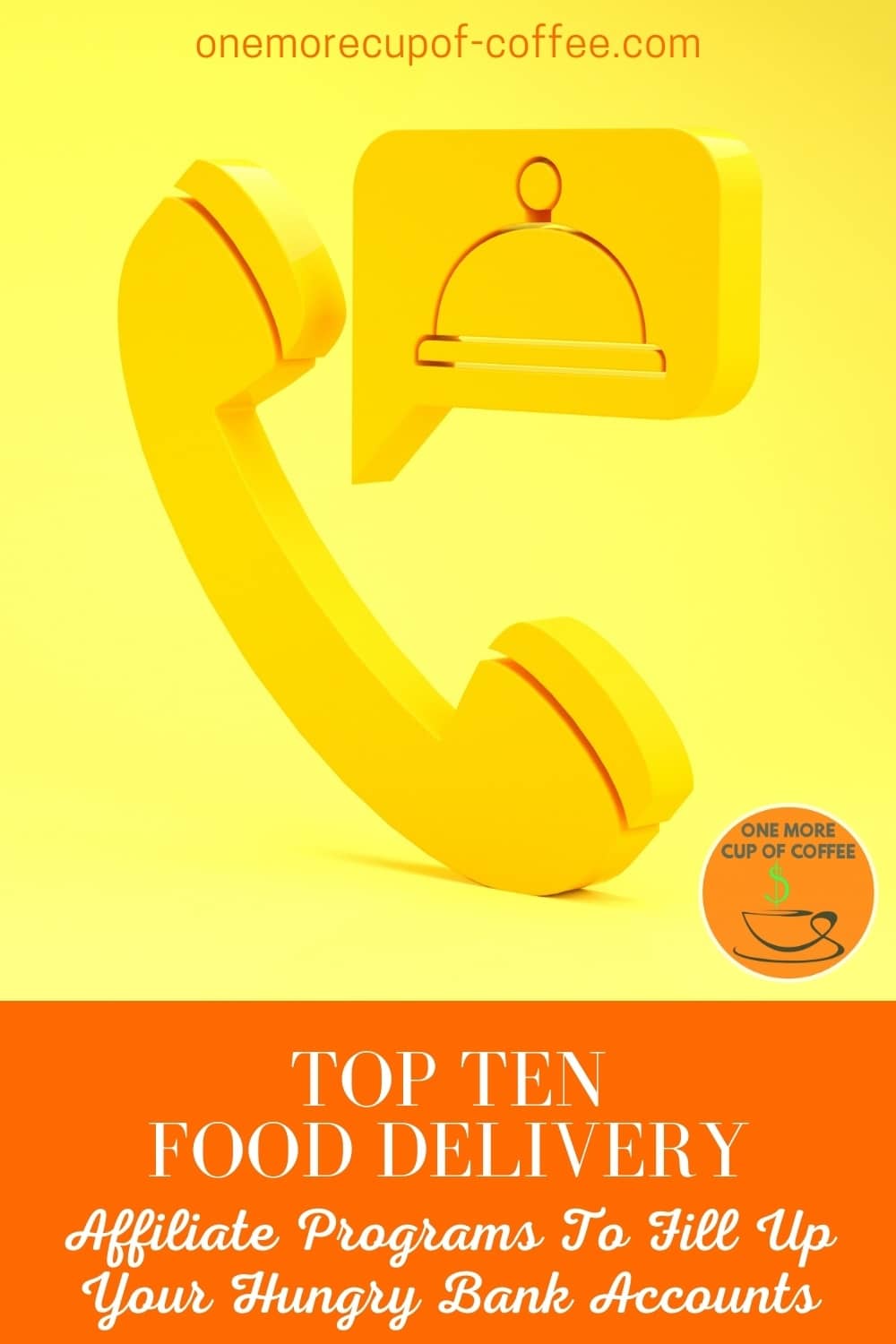 As more people order food online and outsource their cooking, more opportunities for affiliate marketers are emerging. Food delivery affiliate programs include takeout delivery, grocery delivery, and meal kit delivery services. It's amazing to think how things have changed in the last decade, and although "takeout" was normal in the past, it was nowhere near as ubiquitous as it is now.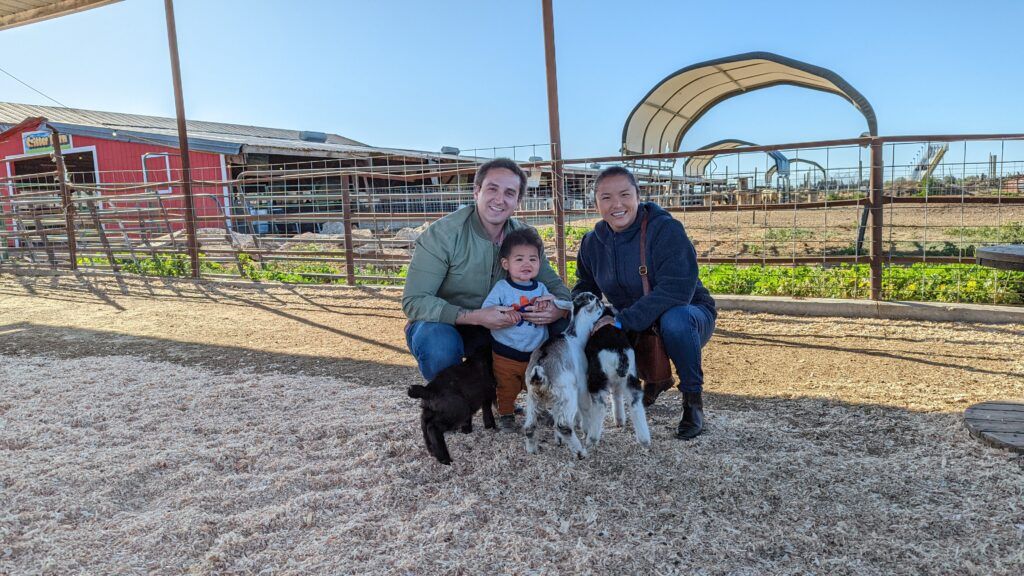 Are You Ready To Work Your Ass Off to Earn Your Lifestyle?
Are you tired of the daily grind? With a laptop and an internet connection I built a small website to generate income, and my life completely changed. Let me show you exactly how I've been doing it for more than 13 years.
No time to eat? Just get Doordash or Uber Eats! Easy! In fact, you don't even have to talk to anyone on the phone, and they just drop it off at the door and the app notifies you.
These ten food delivery affiliate programs would be great for any food blog, or blog related to diet, nutrition, work, family, and many more. You get to decide for how they'd fit with your affiliate websites. At the end of the list, I'll share some ideas with you for ways you can put them to use. I've also got another list specifically dedicated to food delivery apps. Though many of these companies do actually have apps, not all do. The other list has some cross over from here, such as GrubHub, but also some new ones like DoorDash.
Food Delivery Affiliate Programs
Postmates
Instacart
Silver Cuisine
GrubHub
Daily Harvest
Drizly
Home Bistro
Shipt
Blue Apron
Medifast
1. Postmates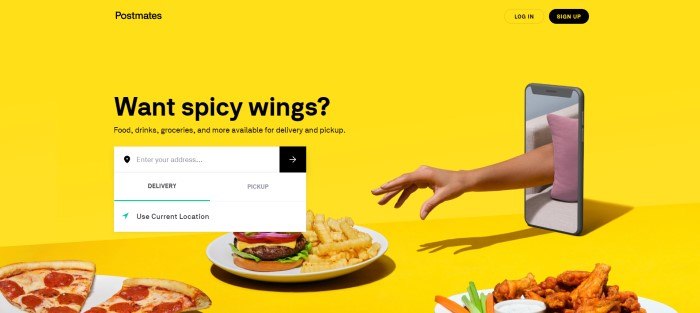 Postmates delivers food like groceries or takeout meals to customer's homes, but it can also bring non-food items such as phone chargers, party supplies, and over the counter medications. This company works with more than 25,000 merchants across the United States. It's reliable, and most deliveries are made within an hour of order placement.
The affiliate program is run through Impact. Affiliates are provided with text links and banner ads, but not with data feeds. The commission rate is $10 for every new customer. This works out to about $300 per month for affiliates who attract one new customer every day.
Why You Should Promote Postmates: Although the cookie length is short, the commission rate is decent. This service can deliver non-food items as well as food items, and that could convert some shoppers, too.
2. Instacart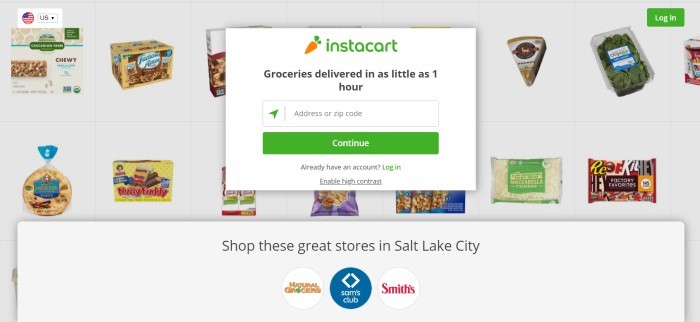 Instacart delivers groceries to customers' doors. This company works with various local grocery stores, so depending on the available stores, customers could have several different shopping options to choose from. Instacart delivers groceries the same day that the order is placed, and it works in 44 states as well as in some Canadian locations.
The affiliate program, which is run through Impact, actually has two options. The Instacart Shoppers program pays affiliate marketers $5 for every new shopper they refer who begins to work with the Instacart service to shop for customers and deliver the groceries.
The Instacart Customer program works with content websites to introduce new customers to the company. Most affiliate marketers are paid $10 for new customers. Affiliates with loyalty websites make a $5 commission, and affiliates with coupon websites earn a $2 commission. The affiliate programs are administered through Acceleration Partners.
Why You Should Promote Instacart: Affiliates can get paid for bringing personal shoppers to work with Instacart or for drawing in new shoppers. Groceries ordered through Instacart are delivered the same day that the order is placed.
3. Silver Cuisine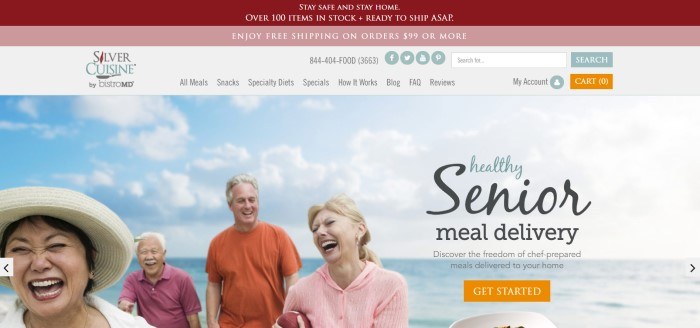 There are several meal kit delivery services on the market, but Silver Cuisine is designed to provide nutritious meals specifically for customers who are 50 years old or older. This company's philosophy is that nutrition can be a form of preventive medicine for older people.
The meals can be heated in microwave ovens, and the meals come individually wrapped in easy-to-use packaging. Customers can order exactly what they want from categories such as specialty diets, specials, snacks, and other meals.
The affiliate program is run through CJ.
Why You Should Promote Silver Cuisine: Silver Cuisine looks at nutrition as preventive medicine, and it can also be useful for helping to protect the aging population from global pandemics by allowing them to shop for food from home. The affiliate commission rate is decent and the cookie length is great.
4. GrubHub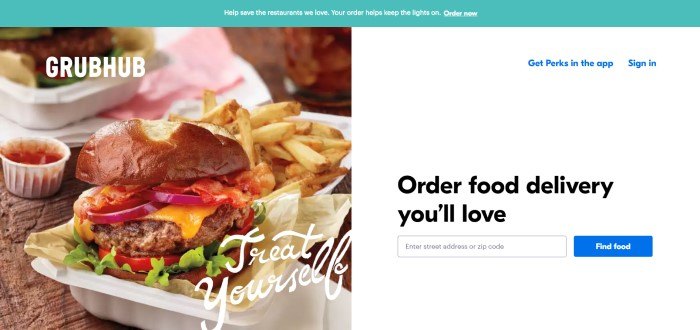 GrubHub and its' partner company, Seamless, allow customers to order takeout food online or by mobile apps and then deliver that food directly to the customers. This company processes more than 647,000 orders daily and features more than 300,000 different restaurants. GrubHub and its partners deliver food in over 4,000 cities in the United States, as well as delivering food in London.
The affiliate program is run through Impact. Besides Seamless, other partner brands include MenuPages, AllMenus, and LevelUp.
Why You Should Promote GrubHub: GrubHub doesn't list its commission rate or cookie length, so it's difficult to say how much you could make with this company. However, it works in a lot of areas and with several different restaurants, so it could be easy to promote.
5. Daily Harvest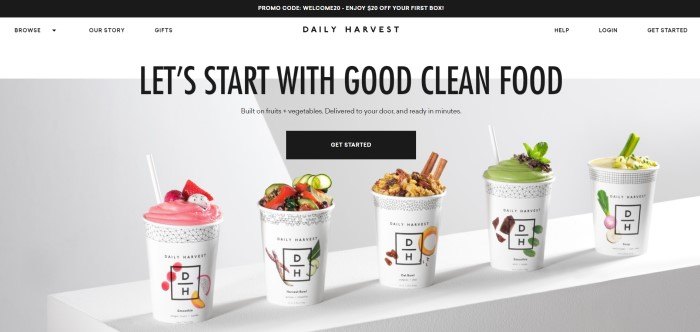 Like Silver Cuisine, Daily Harvest is a meal kit delivery company, but instead of targeting senior citizens, this company is geared toward people who want both organic foods and convenience. The meals are ordered and delivered through a subscription service, and they arrive in individually-packaged frozen cups.
Customers can choose as few as nine recipes or as many as 26, and meals can be delivered either weekly or monthly. Meal categories range from harvest bowls, chia bowls, and breakfast bowls to soups, smoothies, and lattes. Daily Harvest uses some unusual fruits and vegetables to provide the best possible nutrition.
The affiliate program is administered through ShareASale.
Why You Should Promote Daily Harvest: For people on the go, Daily Harvest may be a good option for getting nutritious meals that boost the immune system delivered right to their doorstep. This company doesn't list its commission rate or cookie length.
6. Drizly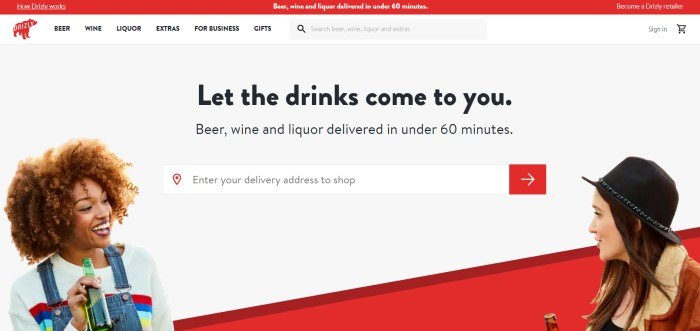 Drizly primarily delivers beer, wine, liquor, mixers, and party supplies to customers, but it can also deliver food and snacks such as chips, crackers, nuts, and candy. Deliveries are made across the United States and Canada, allowing people to stay home and avoid catching or spreading COVID-19.
The average order value is more than $70, and affiliates are provided with marketing tools, including creatives, special coupons, and seasonal promotional opportunities. The affiliate program is run through Pepperjam.
Why You Should Promote Drizly: Drizly primarily delivers alcohol products, but it can deliver some foods and items for parties, as well.
7. Home Bistro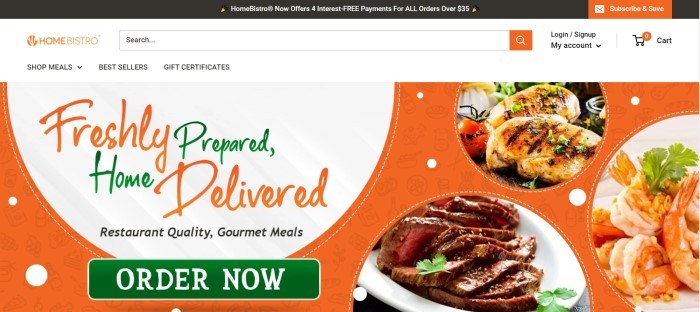 Like Daily harvest, Home Bistro delivers frozen gourmet meals, but Home Bistro doesn't require customers to have a subscription or membership. The recipes are designed to be both nutritious and delicious and they include several types of specialty meals. These include meals for diabetics, seniors, low sodium options, weight loss, and more. Meals are shipped across the lower 48 states.
The affiliate program is run through ShareASale, with an average order value of more than $160. Affiliates are provided with special promotional codes to help market the products, and there are opportunities for affiliates to earn bonuses.
Why You Should Promote Home Bistro: The commission rate, cookie length, and the opportunity to earn bonuses are great. This company provides a great selection of different types of meals and a moderately high average order value.
8. Shipt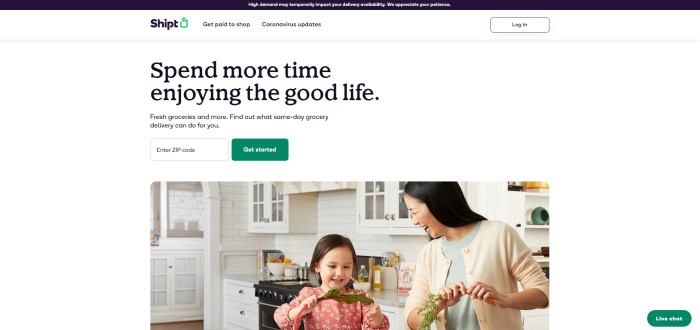 Shipt is a same-day grocery delivery service. This company has an app that allows customers to order food and household essentials in categories such as home, pet and garden, food, bath and beauty, and flowers from their favorite local stores. Personal shoppers hired by Shipt purchase the items and deliver them to customers.
Shipt is a membership-based service, which costs $99 per year and provides customers with unlimited shopping trips, as long as the orders total at least $35.
The affiliate program is run through Impact Radius. Affiliates are given access to banner ads, text links, and videos to use to help promote the service. Bringing in one new customer every day could result in a monthly commission of around $225.
Why You Should Promote Shipt: Besides working with grocery stores, Shipt works with local drug stores such as CVS Pharmacy, pet stores such as Petco, and other types of local stores. Customers can use the app to save time and money. Shipt is owned by Target.
9. Blue Apron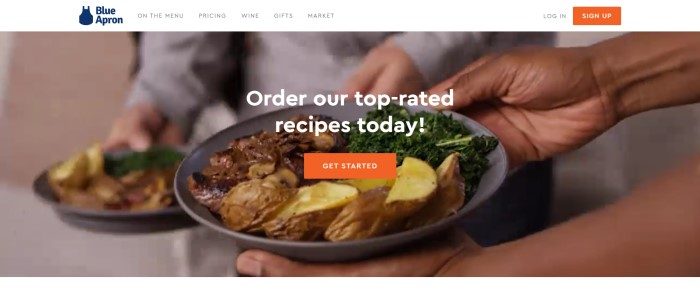 Blue Apron is a subscription-based meal kit delivery service that provides gourmet meals. Food is only shipped across the lower 48 United States, although affiliates may live in other areas of the world. Each subscription box contains enough food for either two or four people, and customers can choose two to four recipes to try each week. Most subscription boxes are shipped for free.
The affiliate program is run through Impact Radius. Affiliate marketers who focus on providing good content are the best affiliates for this company. Affiliates are also given access to promotional materials and one free box of food to try, in exchange for a review on the affiliate website. Commissions are paid through PayPal or by check, but there's a minimum payment threshold of $50.
Why You Should Promote Blue Apron: Blue Apron could be a great option for customers who like gourmet meals but want to avoid the grocery store and time spent with online shopping lists. Affiliates also get to sample the food delivery service.
10. Medifast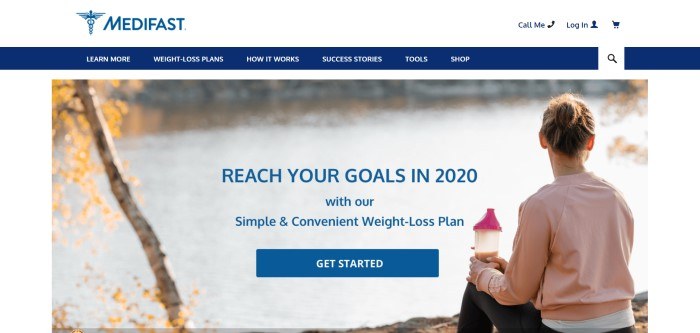 Medifast is a nutritionally-sound meal replacement company designed to help customers lose weight. Shoppers can customize their boxes of food and have them shipped to their door. Medifast food plans have a 30-day money-back guarantee.
The affiliate program is administered by VigLink, and affiliate marketers are given access to marketing materials to help them promote the products. One great affiliate perk is that affiliates get an $85 bonus for their first sale, and they also get recurring monthly commissions on referrals who continue with the program.
Why You Should Promote Medifast: The Medifast program was designed by a physician and has been recommended by people in the medical profession for decades as a way to help patients lose weight. The generous first-time commission rate, recurring monthly commissions, and first-sale bonus are great for affiliate marketers, too.
Affiliate Website Ideas
Now that you've read through this list of the top ten food delivery affiliate programs, do you have any ideas for how you'd like to use them with your affiliate websites? I have a few ideas to share with you here that can help get you started.
For example, you might have a new affiliate website to help people keep their immune systems healthy. A website like this one could promote dietary supplements, organic cleaning supplies, sleep aids, and products like aromatherapy for anxiety relief. Meal kit delivery services such as Daily Harvest, Home Bistro, and Silver Cuisine from the list above could help people get the nutrition they need to stay healthy while keeping them away from possible contamination associated with grocery shopping.
A second idea is a website for people who really don't have time to shop. Basic delivery services such as Instacart, Postmates, and Shipt from the list above can be extremely helpful here. Other time-saving devices such as robotic vacuums and Insta-pots could be promoted here, too.
A final idea is a website about nutrition on a budget for college students. Delivery services such as GrubHub that deliver takeout food could be useful to them, though you'd want to focus on how to eat healthy while eating out. Laptops, textbooks, student loans, and dorm room supplies could all be featured on a website like this one, in addition to cheap supplements to keep their brains working while they study late into the night!
Boost Your Affiliate Earnings
These 10 affiliate programs are just the beginning of what's possible. There are hundreds of ways to earn affiliate commissions with your website, including product reviews, top 10 lists, how-to guides, and more
But what about traffic and conversions? How do you make sure your affiliate links get clicked?
I used the affiliate training here to turn my brand new website into a six-figure income generator in less than two years. Build a business, not just a pocket-money side project!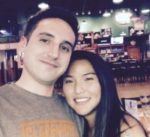 Nathaniell
What's up ladies and dudes! Great to finally meet you, and I hope you enjoyed this post. My name is Nathaniell and I'm the owner of One More Cup of Coffee. I started my first online business in 2010 promoting computer software and now I help newbies start their own businesses. Sign up for my #1 recommended training course and learn how to start your business for FREE!