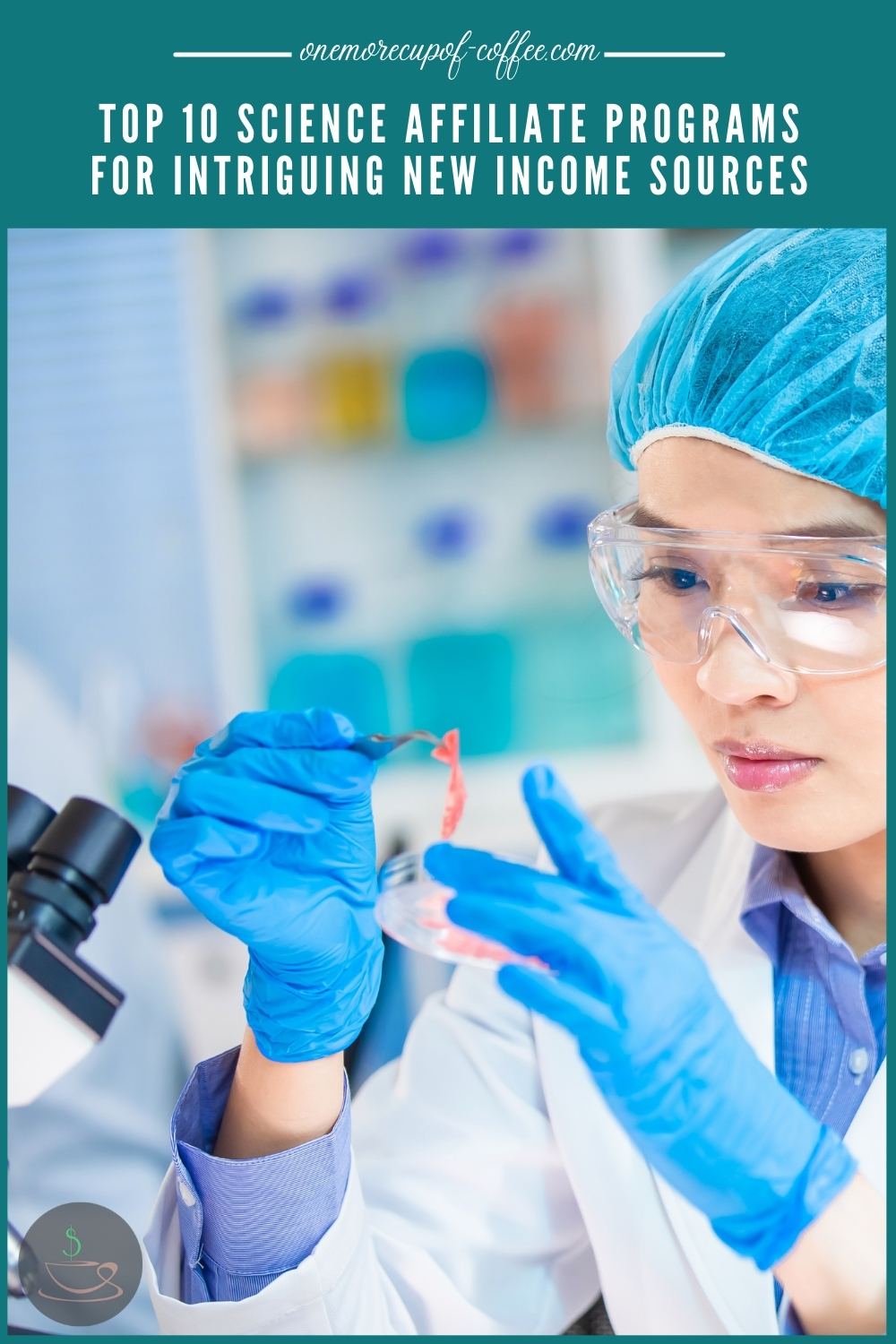 When you think about what makes your life better, do you consider the science behind it? In the kitchen alone, microwaves, refrigerators, and dishwashers are all based on science. The textiles used in our living room furniture, the cars we drive, and now even the foods we eat are thoroughly researched and integrated into almost every aspect of our society.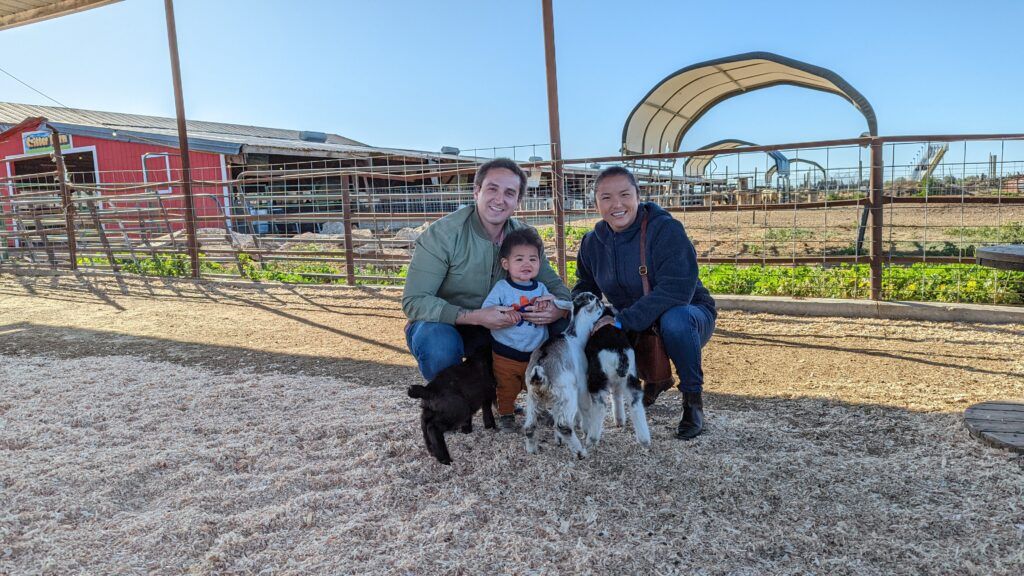 Are You Ready To Work Your Ass Off to Earn Your Lifestyle?
Are you tired of the daily grind? With a laptop and an internet connection I built a small website to generate income, and my life completely changed. Let me show you exactly how I've been doing it for more than 13 years.
As our culture becomes more sophisticated, affiliate marketers can delve into the many ways science impacts consumers by promoting the best science affiliate programs that connect customers with the research they crave. The programs range from exploratory science kits for kids, STEM experiences for any age, science books, online courses, at-home cannabis experiences, and even scientifically-backed laboratories where the best health supplements and solutions are produced.
If you're interested in science, this list of the top 10 science affiliate programs could be helpful to you. As you read through it, think of ways you can pair these programs with your current niche market offerings. At the end of this article, I'll share some more ways that these programs can be integrated into niche market strategies.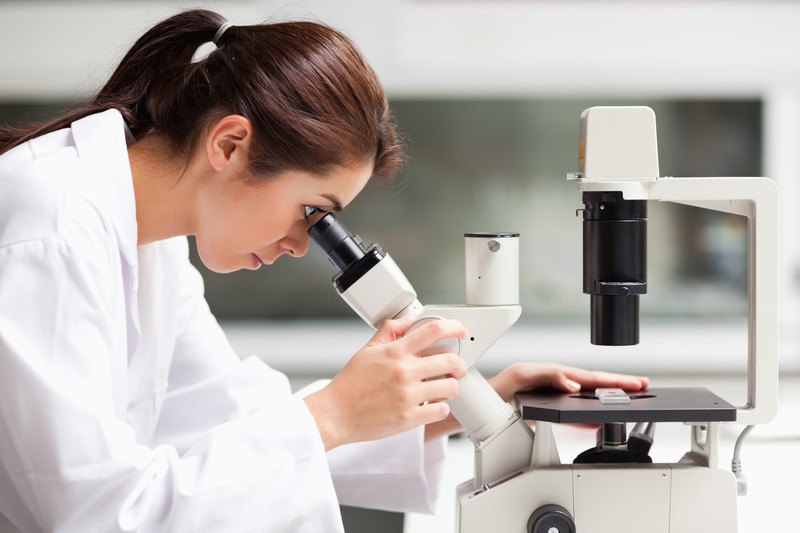 Science Affiliate Programs
Steve Spangler Science
MEL Science
Data Science Dojo
Science.bio
ATP Science
Simple Smart Science
Springer
Eva Varga's Science Logic
Coursera
Elysium Health
1. Steve Spangler Science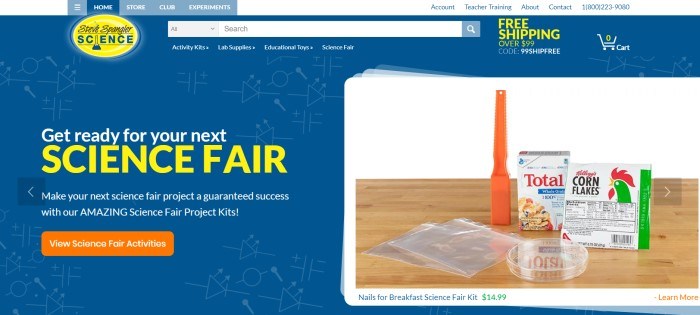 Steve Spangler Science is a subscription-based exploratory science program for kids. The monthly kits come with up to a dozen science experiments to try, including activities such as making instant snow, playing with magic sand, or investigating how germs spread. The monthly science kits ship for free.
Customers can buy kits month to month or subscribe for three months or six months at a time, with a $10 commission. Subscriptions for 12 months earn an affiliate commission of $15. This company also has an online store, and affiliates can earn an 8% commission for all store sales initiated through their affiliate links.
This company provides all the marketing materials that affiliates need, including seasonal promotions and VIP bonus campaigns. They partnered with Pepperjam to run their affiliate program.
Why You Should Promote Steve Spangler Science: Free shipping and affordable pricing on the subscription boxes could attract and convert some customers. The ability for affiliate marketers to earn money for store sales as well as for subscriptions is nice, too.
2. MEL Science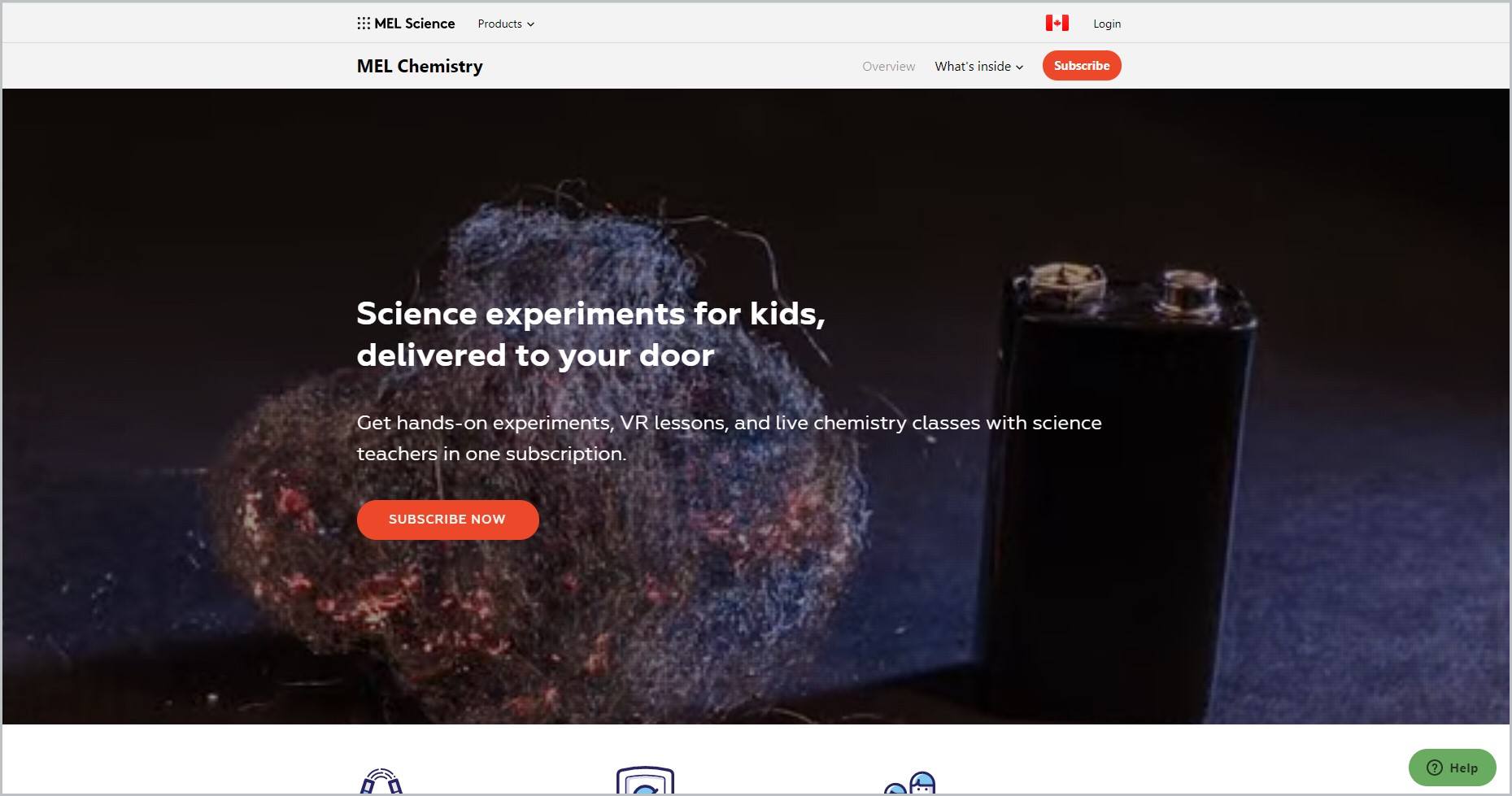 MEL Science offers monthly educational subscription boxes in chemistry, physics, and elementary science. They combine hands-on experiments with VR/AR technologies in order to make education fun and engaging to inspire kids to learn.
Their products are not just meant for aspiring scientists ages 10–16+ but will be great for science teachers, schools, and homeschooling parents as well. They also have the MEL VR app and MEL Science app available on App Store and Google Play.
The subscription will include a new hands-on experiment every month, everything you'll need to conduct the experiment and keep you safe, 12 exciting chemistry topics within a year, free VR lessons in MEL VR app, and step-by-step instructions, tips, and videos in MEL Chemistry app.
Why You Should Promote MEL Science: Expertly built by scientists and parents and completely safe, and research conducted by two science universities, NJIT and ITMO, shows that their lessons help children score higher on exams.
3. Data Science Dojo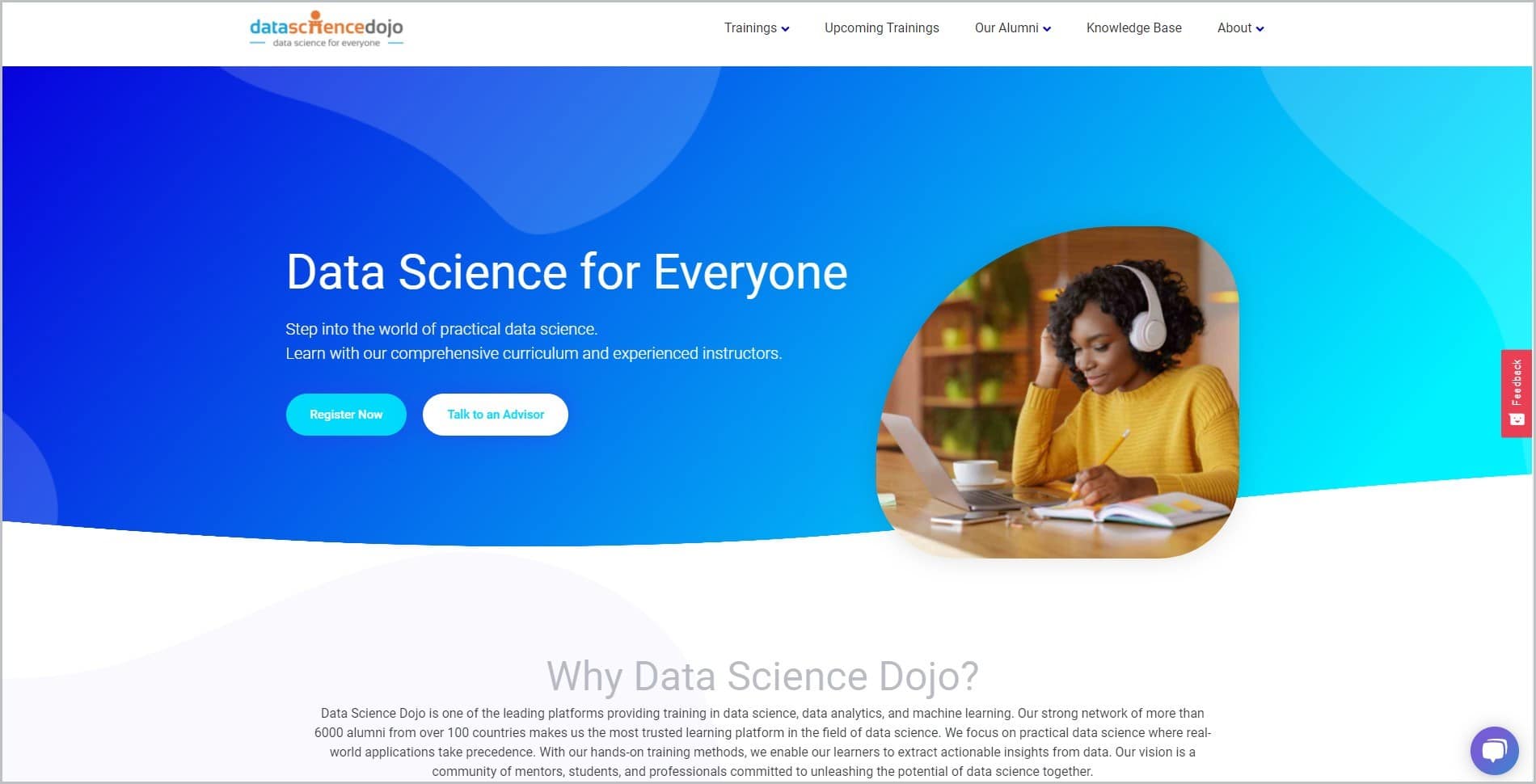 Data Science Dojo offers Bootcamp that is designed to bring you the best training in data science, engineering, and machine learning. Their comprehensive curriculum, interactive learning environment, and challenging real-world exercises facilitate learning on a more practical approach.
Data Science Dojo has different training programs for employees in different functional roles. Private training can be customized to meet a particular team's learning needs. Training can be delivered in-person but with COVID-19 restrictions, only virtual instructor-led formats are available at the moment.
They offer Dojo, Guru, and Sensei packages for most Bootcamp locations. Each package is announced at our early-bird discounted price of 30% off.
Why You Should Promote Data Science Dojo: They have global recognition. Their attendees come from diverse backgrounds, including software development, management consulting, medicine, mining, education, and more.
4. Science.bio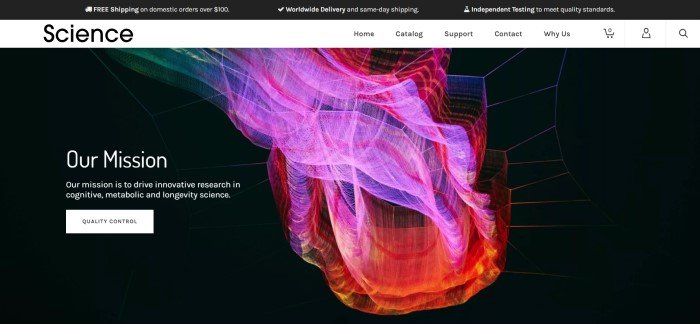 Science.bio is designed to drive research in biological sciences, such as longevity issues, cognitive science, and metabolic understanding. Products include liquid and powdered forms of compounds that can be used to further research and development, as well as some lab supplies such as solvents and measurement pipettes.
One of the nice things about this company is that affiliate marketers are allowed to give their referrals a 10% discount code for their first order. This company can also make affiliate payments through bank transfer, PayPal, or Bitcoin, and customers get free shipping on orders of $100 or more.
Why You Should Promote Science.bio: The 10% consumer discount and free domestic shipping could both be converting factors for some shoppers. The ability to get paid in Bitcoin as well as in common currency could be a fun alternative, and the commission rate is attractive. Affiliate marketers also get commissions on any repeat purchases made by their referrals.
5. ATP Science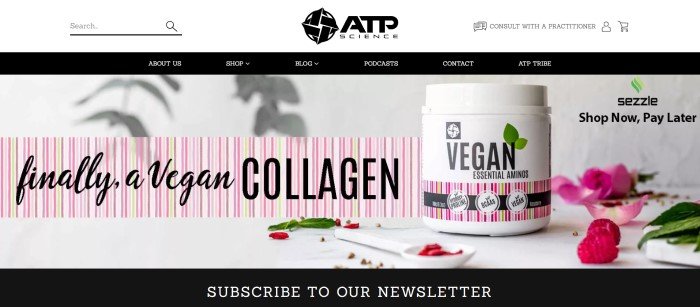 ATP Science is a health science company that creates unique formulas for cosmetics, nutritional supplements, and more. The company addresses a wide range of issues with its products, including anti-aging, sports support, and general well-being.
Customers who place domestic orders of more than $150 can get free shipping. Unopened products can be returned for a full refund within 60 days of purchase, and some opened products can be returned for store credit within 30 days.
This company uses AvantLink to administer the affiliate program. Affiliate marketers get all the promotional materials they need, such as banner ads and text links, as well as some specially-designed marketing tools.
Why You Should Promote ATP Science: The simple return policy and free shipping could convert some shoppers, and the nice selection of products could help attract them.
6. Simple Smart Science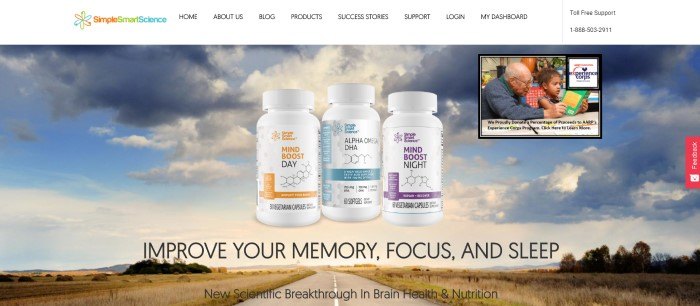 Simple Smart Science is a scientifically-backed nutritional supplement company that targets and addresses memory issues and cognitive decline. Some of the products include ingredients that boost concentration and the ability to focus, reduce anxiety, improve memory, relieve mental fatigue, promote healthy sleep patterns, and improve creativity.
One nice thing about this company is that affiliates who make 30 sales within 90 days can qualify for their own free supply of the company's MindBoost products.
Why You Should Promote Simple Smart Science: The 30% commission rate is one of the highest in comparable companies, and the ability for affiliate marketers to get their own products free is a generous perk.
7. Springer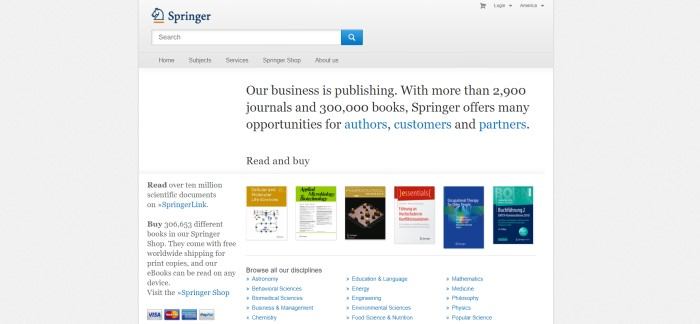 Springer is a scientific publisher with a stock of more than 260,000 print and eBooks. The topics include everything from archaeology and occupational therapy to mathematics and statistics. Some books are published in German rather than English.
Print books are shipped for free, and eBooks can be used without limitations on devices around the world. The online store has a daily deal section.
Springer partnered with Commission Junction to administer their affiliate program. The commission rate starts at 10% and goes up to 15% when affiliate marketers bring in more than $1,000 in sales every month.
Why You Should Promote Springer: The free shipping, eBook options, multiple languages, and a large selection of science books could all attract and convert shoppers.
8. Eva Varga's Science Logic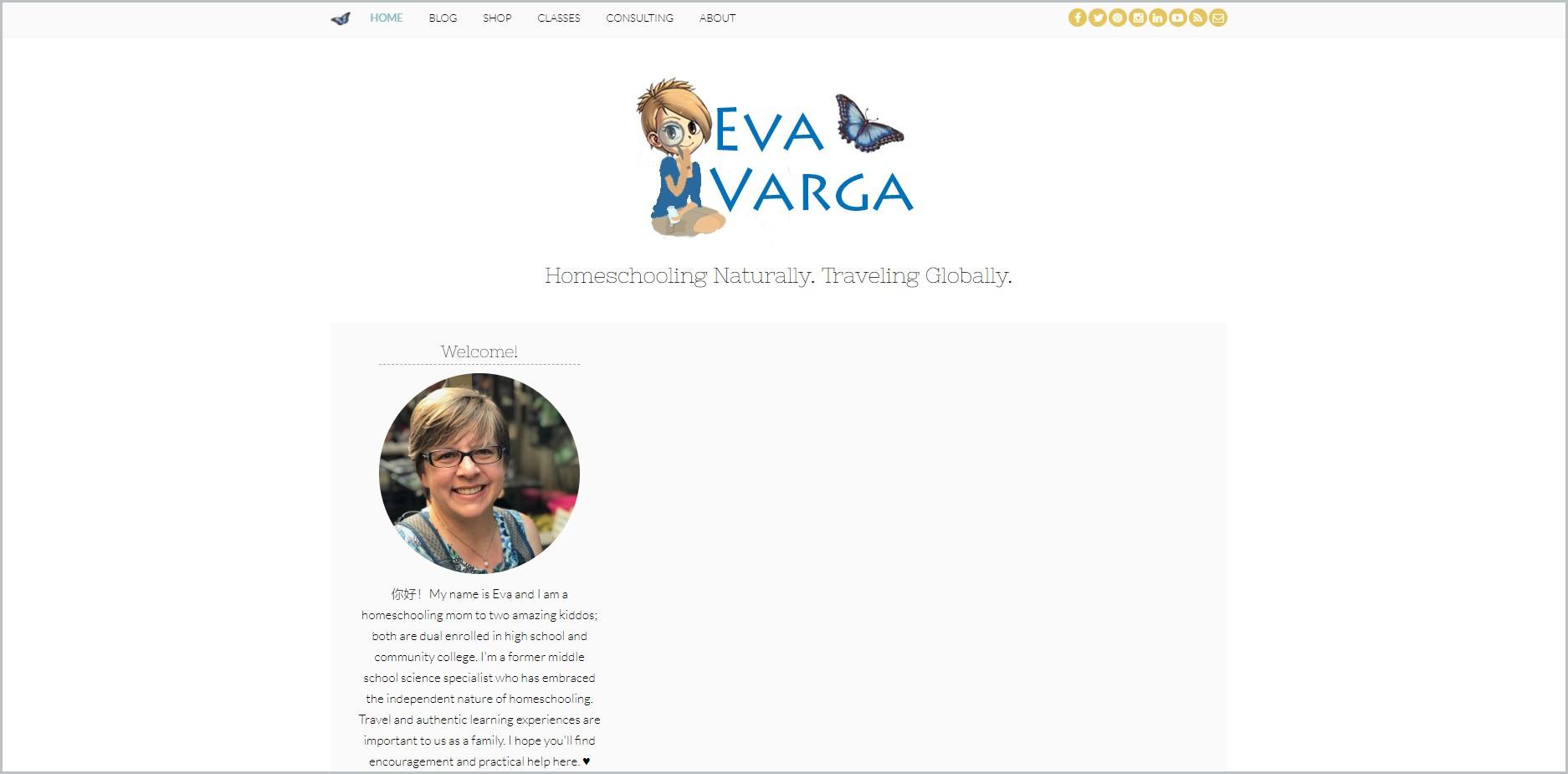 Eva Varga's Science Logic Curriculum is an inquiry-based and hands-on science curriculum for middle-level students. Each unit, which can be used independently or combined, incorporates the background information, literature connections, and suggested long-term projects.
This hands-on science curriculum aims to provide a science curriculum that will both challenge the middle-level child and instill a love for science in the process. Weekly hands-on activities, readings, and long-term projects are also included.
Aside from the Science Logic Curriculum, Eva Varga also offers online Science Courses for educators and homeschoolers and speaking and consulting services.
Why You Should Promote Eva Varga's Science Logic: Although the lessons are written for homeschooling families, the curriculum can also be easily adapted to a co-op or classroom.
9. Coursera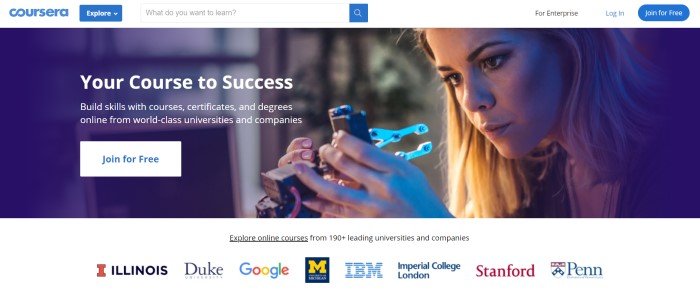 Coursera is an online learning program that offers more than 4,000 courses in disciplines such as computer science, data science, information technology, business, and personal development.
This company only pays commissions on the first month of a referral's subscription, but affiliate marketers are paid commissions on as many courses as the referral purchases.
Affiliate commissions are earned on courses, specializations, and professional certificates. This company also offers master track certificates and complete online degrees.
Prices for paid individual courses start at around $39 each. Some courses are listed for free. The cost of specializations and professional certificates is around $39 per month.
Why You Should Promote Coursera: The commission rate is relatively high. The focus is on science and business, which could attract shoppers in niche markets, too.
10. Elysium Health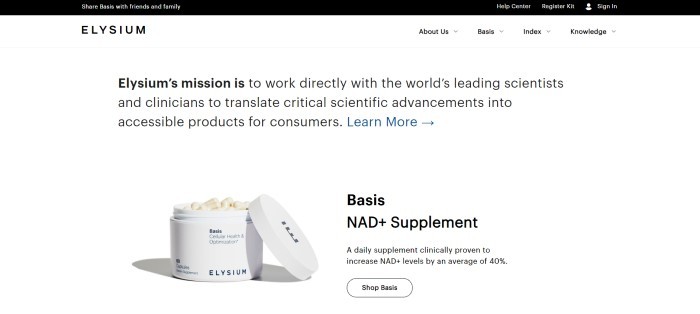 Elysium Health works to solve health problems using the best life science available. The company partners with affiliates who are interested in fitness, nutrition, science, personal optimization, and similarly wellness-minded individuals.
The company's main product is a supplement called Basis, which promotes cellular health and restores NAD+ levels in the body. Customers can get free 2-day shipping and free returns. Customers can purchase individual bottles for around $60 each, or subscribe to monthly shipments and get bottles for around $40 per month.
Elysium Health's affiliate program is being administered by Commission Junction.
Why You Should Promote Elysium Health: The free shipping, free returns, and the ability to save by subscribing to monthly shipments could help convert some shoppers.
Affiliate Website Ideas
Now that you've read about the top 10 science affiliate programs, how do you think you can use them in your niche market efforts? I'll share some of my own ideas here that you can use to help brainstorm your perfect niche market strategies.
For example, you could create a website that focuses on STEM experiences for homeschooled children. Besides science curriculum and resource bundles, a website like this one could feature hardware equipment such as ham radios, telescopes, microscopes, and computers, as well as software programs, apps, and eBooks.
A second idea is a website that focuses on scientifically backed anti-aging options. A website like this one could dive into interesting new scientific solutions such as light therapy and the devices to administer it. You could also feature scientifically researched supplements, cosmetics, hair care products, skincare products, and personal care items, as well as restorative sleep aids and even hypnosis tracks for cellular rejuvenation.
One final idea is a website that focuses on combining scientific research with business administration practices for high-ranking company executives. A website like this could promote products such as business loans for expanding research laboratories, marketing software, lab equipment and supplies, and group continuing education packages from online learning platforms.
Boost Your Affiliate Earnings
These 10 affiliate programs are just the beginning of what's possible. There are hundreds of ways to earn affiliate commissions with your website, including product reviews, top 10 lists, how-to guides, and more
But what about traffic and conversions? How do you make sure your affiliate links get clicked?
I used the affiliate training here to turn my brand new website into a six-figure income generator in less than two years. Build a business, not just a pocket-money side project!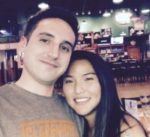 Nathaniell
What's up ladies and dudes! Great to finally meet you, and I hope you enjoyed this post. My name is Nathaniell and I'm the owner of One More Cup of Coffee. I started my first online business in 2010 promoting computer software and now I help newbies start their own businesses. Sign up for my #1 recommended training course and learn how to start your business for FREE!