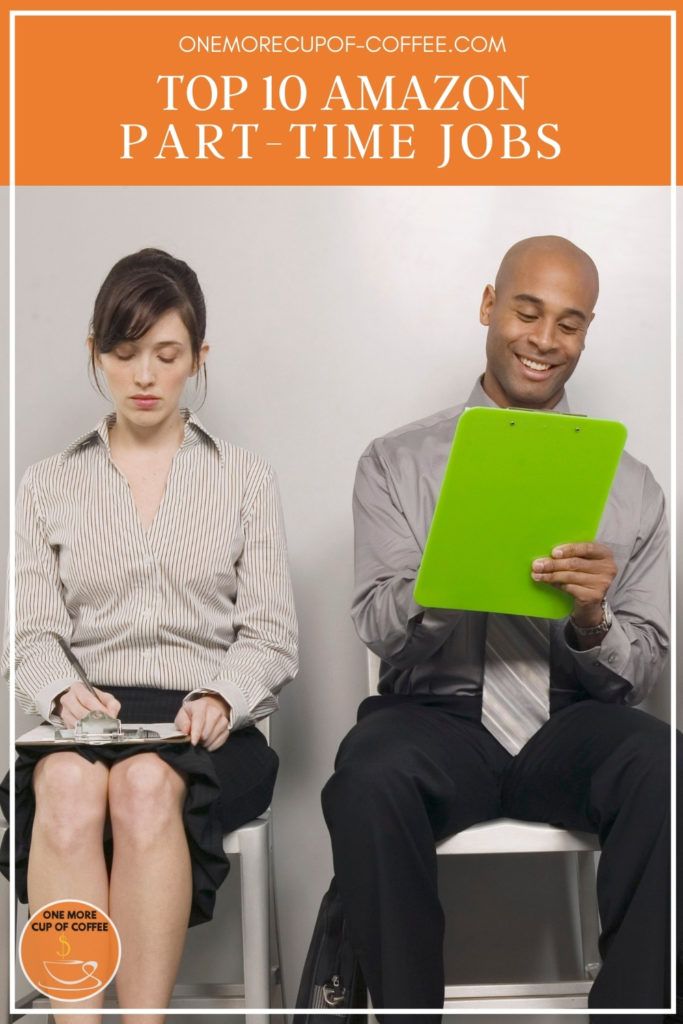 One of the top employers in the United States is none other than Amazon. The Seattle-based tech giant even announced having surpassed nearly 1 million employees mid-summer despite facing challenges amidst a global health pandemic. While other companies are struggling to keep up and having to lay off their employees, Amazon is doing the opposite. There are now thousands of Amazon part-time jobs opening up practically every month while temporary jobs are converting into full-time positions.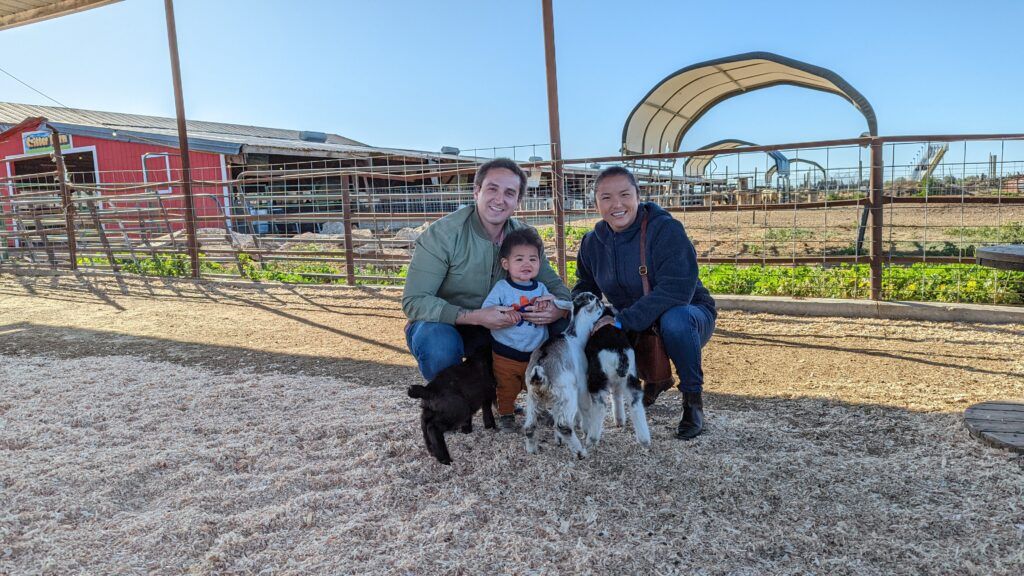 Are You Ready To Work Your Ass Off to Earn Your Lifestyle?
Are you tired of the daily grind? With a laptop and an internet connection I built a small website to generate income, and my life completely changed. Let me show you exactly how I've been doing it for more than 13 years.
That said, it's no surprise that many people, who suddenly found themselves jobless within a few weeks or months, have been on the hunt for a new job. Also, you might be at a stage in your life where a traditional full-time work schedule doesn't work for you. Luckily, many of Amazon's part-time jobs offer positions in fields that you might be familiar with or already have experience with.
Amazon offers a wide range of job categories across the board. So whether you're skilled at speaking on the phone with customers, driving trucks, lifting heavy loads in warehouses, or fixing technical issues – Amazon has a part-time job for that.
This article takes us through the most popular and in-demand part-time jobs that Amazon offers. While all of these roles also offer full-time positions, these are specifically part-time opportunities that are frequently available on Amazon.jobs.
Top 10 Amazon Part-Time Jobs
Customer Service
Warehouse, Shopper, & Fulfillment
Amazon Tech Jobs
Amazon Web Services
Software Development
Operations, IT, & Support Engineering
Sales, Advertising, & Account Management
Human Resources
Marketing
Administrative Support
How Much Do Amazon Part-Time Jobs Pay?
Before we get into the juicy job descriptions, it's good to know that Amazon's minimum wage pays $15 per hour for all its employees within the United States (that's double the federal minimum of $7.25).
If you are an Amazon employee but are not a US citizen, your salary may vary. For example, all Call Center Representatives in the US earn $15/hour, but the same agents based in the UK earn around £9-11 GBP which converts to around $11-14 USD.
That said, all of the below jobs vary. So while the minimum is $15/hour, you could earn more based on experience and position.
1. Customer Service
One of the best part-time jobs at Amazon lies within the company's pride and joy – its Customer Service Department. Amazon loves to toot their own horn about their world-class customer service agents. They even state that "Amazon's mission is to be 'Earth's most customer-centric company.'"
Amazon's Customer Service team, or "CS" team, work in 75+ service locations around the globe. The top cities within the United States are Seattle, Portland, Atlanta, Dedham, Los Angeles, and Bellevue, among others. Available positions within each city will vary. If you don't find an available job near your home when you apply, you can always consider working remotely as a Customer Service Associate. As a CS team member, you will earn a bundle of benefits on top of how much Amazon Customer Service jobs pay.
You may also want to consider customer services jobs for U-Haul or Apple.
2. Warehouse, Shopper, & Fulfillment
If you're looking for a more hands-on Amazon part-time job, search through their available Warehouse, Shopper, & Fulfillment jobs. Amazon Warehouse and Fulfillment jobs are where the action happens. Job duties include but aren't limited to, picking, packing, shipping, and fulfilling orders for Amazon delivery customers. Amazon Shopper jobs refer to flexible, part-time positions working in a Wholefoods store or in a Prime Warehouse.
Walmart warehouse jobs are also available.
3. Amazon Tech Jobs
If you are adept at tech and have the skills to prove it, Amazon is constantly seeking new employees to join their People Technology team. What's more, they've recently launched the Part-Time Team Initiative. This program is aimed at hiring technical talent to work a flexible, part-time job to further advance Amazon's complex technological solutions, management systems, and databases.
Also, the Part-Time Tech Team works a 30-hour M-F schedule while receiving the same benefits as full-time employees. If you feel inspired to lead Amazon's innovative future, then this part-time job could be just the right amount of challenge you need.
4. Amazon Web Services
Amazon Web Services (AWS) is a "secure cloud services platform" that provides computing power, storage, and functionality to thousands of businesses around the world in 190 countries. Within this job category exist a dozen or so part-time Amazon jobs ready to be filled – there are jobs in Design, Sales, Hardware Development, Machine Learning, and more! AWS Builder also includes jobs in the Public Sector, Data Science, and Professional Services categories.
5. Software Development
Software development is what makes Amazon stand out – without talented developers their front-end interface would look wildly different than the innovative platform we know today. The types of part-time jobs available in this category are:
Software Development Engineer (SDE)
Software Development Engineer in Test (SDET)
Quality Assurance Engineer (QAE)
Android Engineer
Application Engineer
Solutions Architect
In order to fulfill the basic qualifications, you must hold a BS/MS in Computer Science or equivalent technical field, have at least 5+ years experience working on professional software development, and showcase excellent proficiency in Computer Science fundamentals and coding skills.
6. Operations, IT, & Support Engineering
Amazon also offers part-time jobs in its Operations, IT, & Support Engineering category. You could be working as a Staff Pharmacist in the PillPack program by Amazon Pharmacy or as a qualified IT and networking specialist that connects and supports Amazon's massive infrastructure. Other support engineering positions available part-time are IT Technician, Cloud Support Engineer, and IT Systems Engineer.
7. Sales, Advertising, & Account Management
If you have previous experience in Advertising and Sales, you'll be happy to know Amazon offers several part-time jobs in this category. But don't worry – Amazon promises it's not like "other Sales jobs" – instead of pushing products the core focus is on building relationships with the customers. Amazon offers part-time positions to working students in Retail all the way to Senior Account Manager and Account Executive. The top-level positions will require at least 10+ years of B2B experience or more.
8. Human Resources
Familiar with Human Resources (HR)? While many of Amazon's HR jobs are full-time, there are a few opportunities to land a part-time job. Most of the part-time jobs will fall in the Recruiting category for entry to mid-level employees. Other HR Amazon jobs will include HR Assistant, Business Partner, Manager, Sourcer, and Immigration Specialist. Your primary role working in HR will be to connect with and develop the right people to fit the job while fulfilling Amazon's "peculiar ways."
9. Marketing
Marketing is one of Amazon's strong suits; they didn't rise to the top by marketing themselves "business as usual." Instead, Amazon's Marketing team has consistently focused on the customer's needs and goals. So whether you're working as an Engagement Marketing Manager or as the Head of Growth for Amazon's Music & Entertainment Department, you'll be a part of an upbeat, talented team of marketers who know how to let Amazon's products and services speak for themselves.
10. Administrative Support
Amazon's Administrative Support jobs are what make "everything run smoothly" throughout the company. A sample of positions includes Administrative Assistant, Executive Assistant, Receptionist, and Officer Manager. Part-time jobs in particular will be available for Part-Time Assistant Managers who are tasked with ensuring "safety, quality, customer experience, productivity, and fun." Basic qualifications only require a high school diploma and experience managing in retail, logistics, or distribution. Preferred candidates will hold a Bachelor's in either engineering, operations, or another related field.
Amazon Part-Time Jobs To Work From Home
If you are exclusively seeking an Amazon part-time job that allows you to work from home, then check out Amazon's Virtual Location jobs. Most opportunities for virtual part-time jobs at Amazon will be either in Customer Service or in IT and Engineering.
Other Types of Amazon Part-Time Jobs
Of course, Amazon offers much more than these top ten jobs for those looking for a part-time schedule. The above ten are simply the positions you will find the most job availability as Amazon frequently hires in those departments.
Other types of Amazon part-time jobs can extend to neither any category you can think of:
Solutions Architect
Fulfillment & Operations Management
Hardware Development
Data Science
Amazon Books/Kindle
And more!
If you are seeking for a part-time job at Amazon, you can start your search right now by filtering through the "part-time" tab on the left side of the page on Amazon.jobs.
Which Amazon Part-Time Job Is Right For You?
As you can see, there are many different job types at Amazon to suit everyone's unique needs.
Part-time employees at Amazon are normally required to work 20-30 hours per week from Monday-Friday. And while all part-time jobs vary in position and experience, the minimum you will earn is $15 per hour. On top of that, some part-time jobs offer the benefits and compensation that full-time employees receive.
So which position is right for you? No matter which category it falls in, Amazon has many part-time entry-level positions as well as top-level jobs designed to match your skillset and expertise. So whether you are a student in search of a part-time gig to pay off school, or a full-time parent in need of an extra income, an Amazon part-time job will offer the right amount of work/home balance without cutting corners on satisfaction or salary.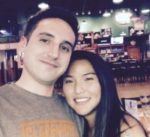 Nathaniell
What's up ladies and dudes! Great to finally meet you, and I hope you enjoyed this post. My name is Nathaniell and I'm the owner of One More Cup of Coffee. I started my first online business in 2010 promoting computer software and now I help newbies start their own businesses. Sign up for my #1 recommended training course and learn how to start your business for FREE!