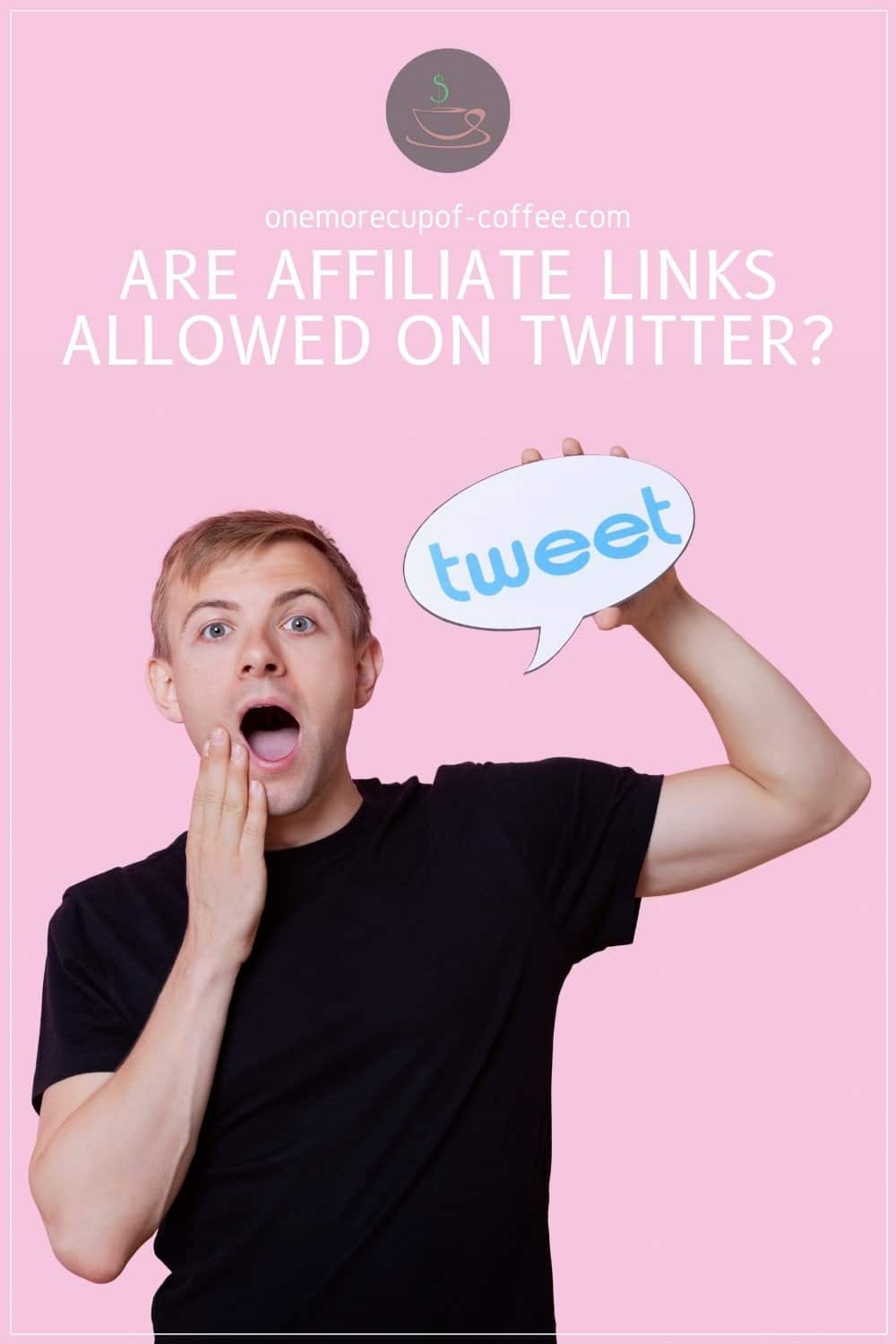 Out of all the social media tools available to us to grow our brands and businesses, Twitter just might be the most underrated. While many hobbyists just use it to drop witty 280-character messages before signing off, as a marketer, you can use it to promote your products or services. Are affiliate links allowed on Twitter, though? And if so, how can you use them?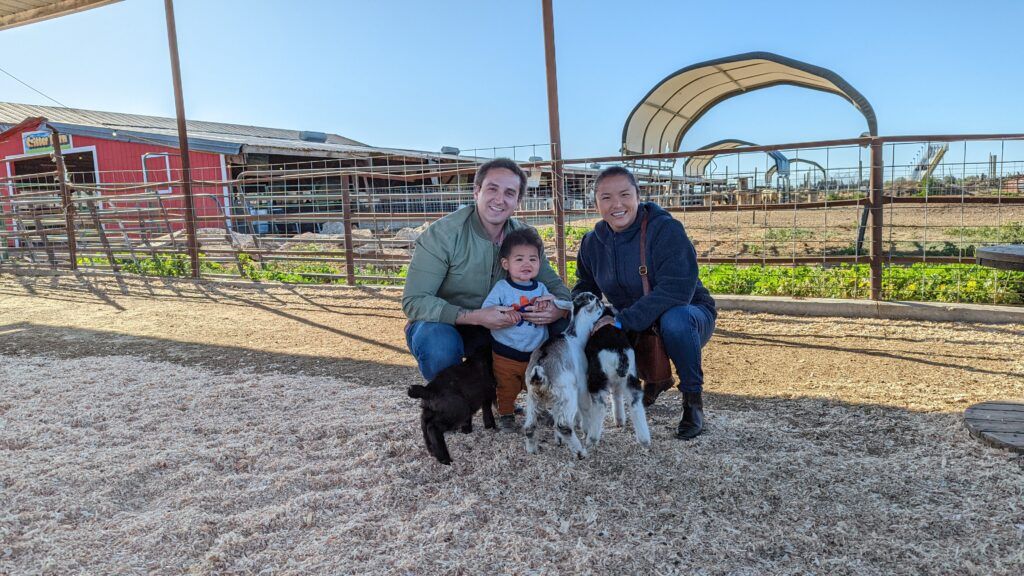 Are You Ready To Work Your Ass Off to Earn Your Lifestyle?
Are you tired of the daily grind? With a laptop and an internet connection I built a small website to generate income, and my life completely changed. Let me show you exactly how I've been doing it for more than 13 years.
The little bluebird of the social media platforms just also happens to be one of the largest tools on the market with over 330 million active users each month. So being able to use affiliate links or not could seriously change the way you think about the app in terms of your content strategy.
If you're wondering how you can leverage affiliate marketing on Twitter, where over 40% of its users are active daily, then read more below! In this guide, you'll learn how to effectively use social media to reach your affiliate marketing and business goals.
Are Affiliate Links Allowed On Twitter?
Yes, Affiliate Links Are Allowed On Twitter
Get ready to shoot out a celebratory tweet because yes – Twitter does allow you to use affiliate links within your posts.
However, (here come the exceptions), you should use affiliate marketing on Twitter sparingly. After all, Twitter is not where people come to shop (unlike Pinterest, where you can also use affiliate links).
Instead, users on Twitter come to get inspired, read, educate others/themselves, or to just follow the latest juicy #trends.
So while Twitter does accept the use of affiliate links, it's somewhat frowned upon. The only way to get around this is if you build up an engaged community on Twitter.
Again, unlike Pinterest where you don't really need a community to market to because it acts as a search engine, your success with affiliate marketing on Twitter almost entirely relies on your follower count. If your audience doesn't interact with your content, your tweets will never see the light of day.
Also, it's good to note that, while Twitter does allow you to insert links from affiliate programs such as Amazon, CJ, and ShareASale, not all affiliate programs will be allowed on the app. That said, proceed with caution before firing out your tweets!
How To Make Money With Affiliate Links On Twitter
If you decide to indeed take the opportunity to use affiliate links in your tweets on Twitter, do so with purpose.
Tweeting more links in "desperation" to earn commissions from a few random sales simply won't do. Instead, tweet less but with better quality content.
To effectively do Twitter affiliate marketing, make sure you are optimizing your profile so you can start seeing growth. Make sure to:
Optimize your profile bio
Link out to your website or blog
Make use of the 160 characters wisely
Engage in niche-specific threads
Tweet 1-5 times per day for optimal engagement
Once your content strategy is well underway, you start to see decent growth. Then, you can begin to leverage affiliate marketing tools to your benefit.
Pick a niche that gets high engagement on Twitter (for example, finance or tech perform very well) and begin mapping out what it is you want to promote.
For instance, if you are a fashion blogger, you could drop affiliate links to popular fashion affiliate programs or your styled outfits, favorite clothing brands, or even a monthly beauty box subscription. Basically, products and services that your audience would expect to see from you.
Affiliate marketing can be effective on virtually any app that allows it, but it's not likely that you will see that much income generated from simply tweeting out 5 affiliate links per week.
What's more, the average "lifespan" of one tweet is a meager 18 seconds. Meaning, if you don't see any engagement or clicks within the first hour, your tweet will probably fall flat after that.
Instead of posting raw affiliate links directly into your tweets, here are a few extra ways to incorporate your affiliate marketing strategy on Twitter.
3 More Ways To Leverage Twitter To Drive Traffic To Your Affiliate Links
Some say that the best way to use affiliate marketing on Twitter is to actually do it indirectly. What does that mean?
That means instead of directly posting links in your tweets, post links that will drive traffic to your other sites (i.e. affiliate blog, YouTube, or eCommerce store) where you will see a higher conversion rate.
Lead Capture Page
One way to go about this is to actually promote your newsletter.
As a content creator or business owner, your followers will be much more inclined to click through to sign up for your juicy and valuable newsletter, rather than purchasing a product you recommended with one short tweet.
Email marketing can be extremely powerful to leverage affiliate links if set up correctly.
Did you know that, once you capture someone's email, the opportunities for bringing them content containing affiliate links are virtually limitless? Not saying that you should load every email up with affiliate links.
But you could potentially keep a subscriber on your list for several months, turning them into a loyal follower who will then trust your product recommendations without much of a question.
Leveraging your Twitter account to drive followers into subscribers is a wise long-term endeavor for growing your biz.
Link To Your Affiliate Blog
With a 280 character limit, you don't have much room to get all flowery with your words in a tweet. Or even go in-depth about a product or service.
But your affiliate blog?
That's where you can get into the nitty-gritty details of a product/service and use long-form content to influence your audience (in a positive way, of course).
Redirecting your followers to your affiliate blog is a much better affiliate marketing practice and strategy for getting actual conversions on your links without appearing spammy. After all, that's what affiliate blogs are literally for – to promote and talk up affiliate products (unlike Twitter).
Plus, because Twitter is less of a visual social media platform, promoting a website or blog where people actually have to read your articles to consume the content will ensure that you have better click-through-rates for blog links posted in tweets (compared to Pinterest or Instagram where people just want to scroll through pretty photos).
Paid Ads
Can you promote ads on Twitter with affiliate links? There are currently no restrictions to boost tweets with affiliate links in them (whether direct or cloaked links).
However, your tweet will appear indicating that it was "promoted" which could curtail conversions by appearing too salesy.
You also have to consider that sure, while you are potentially reaching more people, you are also paying for your affiliate links to be promoted. The ROI might not yield such great results.
Other Ways To Make Money With Twitter
Besides affiliate marketing, how can you make money on Twitter? Another way you could potentially monetize your Twitter account is by working with brands, promoting your own products, or by setting up an account on Twitter Media Studio.
Brand partnerships (or influencer marketing) is growing faster than ever, across all the social media fronts. You can even leverage your Twitter audience to make money by promoting products/services from business partners in exchange for compensation.
If you collaborate with a brand or business and get paid for it, you should always indicate that in your tweet. According to the FTC's policy on disclosing affiliate links, you can simply use #ad either at the beginning or end of your tweet.
Since character space is limited, this is often enough to suffice as proper disclosure, but you can always include a short phrase like "This is an affiliate link" to ensure you are keeping in-line with best practices.
Promoting your own products on your eCommerce store is another way to make money with Twitter (albeit indirectly). Just as much as you can share affiliate links in tweets, you are more than welcome to share links to your own shop or product pages on your Shopify or WooCommerce store.
If you have a very niche following, this could be great to get your products out in front of interested users. You can promote your products via catchy giveaways, discount codes, and entertaining GIFs, images, and videos.
Media Studio is a platform by Twitter that allows you to set up and monetize professionally-produced broadcasts from your Twitter account. This initiative was launched by Twitter in order to compete with video streaming services like YouTube, Facebook, and even TikTok, where you can earn money to go live!
So, considering all the ways you can use Twitter to grow your brand – is it good for affiliate marketing, specifically?
Is Using Affiliate Links On Twitter Worth It?
Considering that Twitter is mostly a platform where people come to read witty comments and get inspiration from their fav celebs or motivational people, it's not the most ideal place for posting affiliate links.
While ads can be effective at times, you won't see much of a lucrative return as you would if you were to instead start an affiliate blog and redirect your Twitter following there.
Overall, when used sparingly, Twitter can be a good place to insert affiliate links for a dedicated audience. However, if you don't have a brand people can get behind and become fans of, making any money with affiliate links on Twitter will be quite the challenge.
You'd be better off spending your time investing in growing your affiliate blog, which will bring you much more sustainable, long-term traffic and affiliate sales.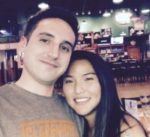 Nathaniell
What's up ladies and dudes! Great to finally meet you, and I hope you enjoyed this post. My name is Nathaniell and I'm the owner of One More Cup of Coffee. I started my first online business in 2010 promoting computer software and now I help newbies start their own businesses. Sign up for my #1 recommended training course and learn how to start your business for FREE!