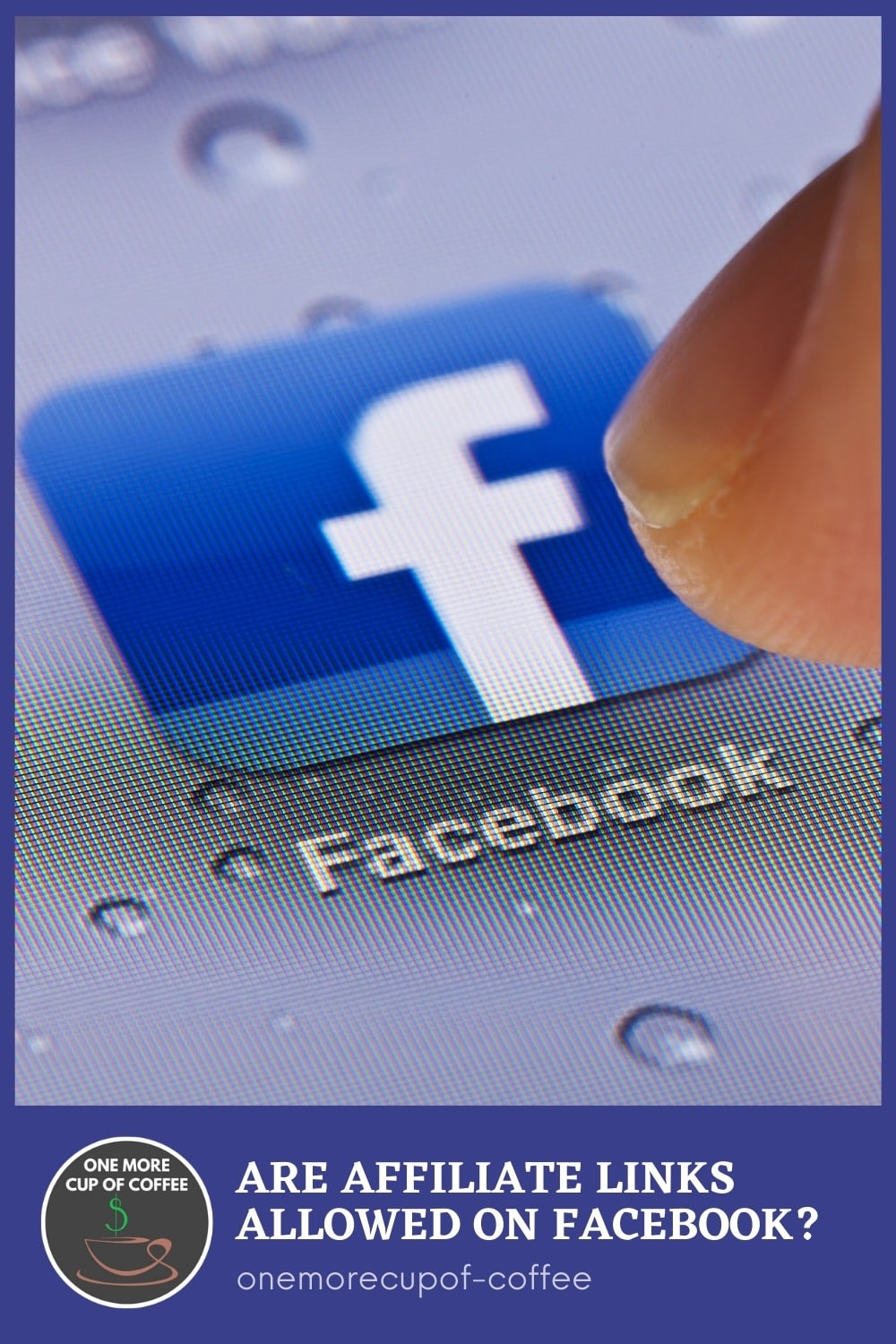 Besides being a place to stalk your ex and get into heated political debates, Facebook is a great marketing tool for both businesses and affiliate bloggers alike. But one thing that always stops bloggers in their tracks is this: Are affiliate links allowed on Facebook? As in, will you get penalized by Facebook, Amazon, or other affiliate programs if you try to drop a link in your posts?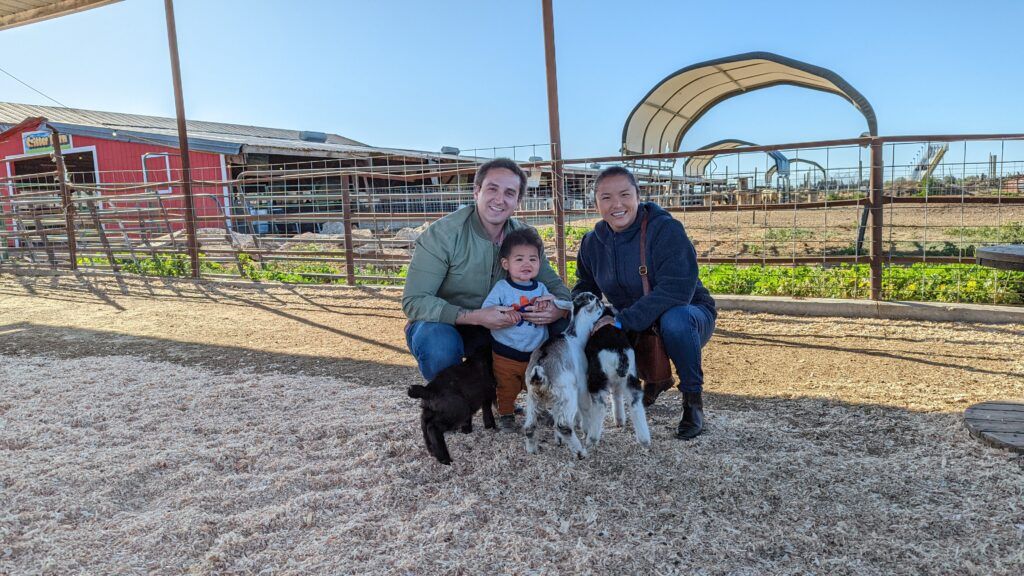 Are You Ready To Work Your Ass Off to Earn Your Lifestyle?
Are you tired of the daily grind? With a laptop and an internet connection I built a small website to generate income, and my life completely changed. Let me show you exactly how I've been doing it for more than 13 years.
What we do know is that you can create a Business Facebook Page, launch stellar ads for cheap, and even blog directly on the platform using Facebook Notes. But it's the dos and don'ts of affiliate marketing that throw most people off, especially when it comes to social media rules and regulations (which can oftentimes be limited or paradoxical).
In this guide, we'll take a peek at whether or not affiliate links are allowed on Facebook and discuss what the best affiliate strategies are to use on social media to promote your blog content, drive traffic to your site, and maybe even collect a few pennies in your pocket from commissions.
Are Affiliate Links Allowed on Facebook?
Yes, Affiliate Links Are Allowed on Facebook (With Exceptions)
Yes, Facebook does permit you to directly post affiliate links into your posts, but only under a few circumstances. According to LongTailPro, you are only allowed to post affiliate links directly into Facebook posts on both Personal and Business pages, but you cannot promote a post containing affiliate links using Facebook Ads.
In addition, in order to comply with the Federal Trade Commission (FTC) on its affiliate marketing policies, you must always properly disclose that the link which you are inserting is indeed an affiliate link – even on personal posts.
Simply posting "aff link" or even "affiliate link" is apparently not good enough, either. Seeing as not everyone knows that an affiliate link implies that the person will get paid via subsequent purchases through the link, it's best to use a simple disclosure such as, "This is an affiliate link. I may receive a commission should you click and make a purchase." (Note that the wording doesn't have to be exact.)
Summary: Facebook allows affiliate links to be inserted on posts for both Personal/Business pages. However, you are not permitted to pay to promote that post via Facebook Ads. If you do, you risk getting barred from using Facebook Ads and/or kicked from your affiliate program.
So knowing that your affiliate links can only go so far with organic reach (hello friends and family), how can you still use Facebook for affiliate marketing?
How To Make Money With Affiliate Links on Facebook
To still make money from affiliate links on Facebook, you'll want to consider posting a mixture of entertaining, inspirational content in addition to your affiliate link posts. If you always post news updates with the intent to convert readers into affiliate sales, then you will miss out on the larger picture: growing a real community.
Growing a loyal fanbase on Facebook is the best strategy to ensure that your posts always result in high click-through-rates. The more people who read your Facebook posts = the more potential for natural affiliate commissions.
That said, aim to post a healthy ratio of content that is 80/20.
Meaning, 80% of your Facebook posts should be unrelated to your affiliate program(s) and should instead be digestible content that's either entertaining, helpful, or shareable.
The remaining 20% of your posts can then be promotional posts that contain affiliate links. Instead of pasting one obvious and ugly affiliate link and signing off, try micro-blogging on Facebook. Yep – write up entertaining mini-reviews or product comparison posts, use bullets for quick listicles, and then naturally insert the affiliate links within your content just like you would a blog post.
Again, the idea here is to build a community on your Facebook business page for your brand/affiliate blog where you can post affiliate links directly into your News Status. That's why it's important to adhere to the 80/20 rule so your not shoving "click here" type posts to your audience every day.
Also, it's wise (even recommended) to include an easy-to-see affiliate disclosure statement somewhere on your blog landing page. This means not shrinking it down to where it's illegible. At the top of the article, just underneath the featured image, is an ideal place for it.
Unless you have a large Facebook following on your business page, using Facebook posts to drop affiliate links might not make you that much money per month.
That said, below are a few more effective ways to use Facebook to your affiliate advantage.
3 More Ways To Leverage Facebook To Drive Traffic To Your Affiliate Links
Lead Capture Page
A genius way to convert Facebook followers into subscribers is to create and build email capture landing pages. Instead of posting an affiliate link and banking on short-term income, you could post a link to your e-mail sign-up page.
Better yet, build the landing page and then incentivize it with a clicky call-to-action or freebie. Free digital downloads are a proven way to build email lists, fast.
From there, once you have someone subscribed to your email list, you can then target them with emails in which you place affiliate links.
A subscriber is more likely to click-through and makes a purchase based on your recommendations than someone who just willy-nilly liked your Facebook page one day without really knowing what your 100% about.
Link To Your Affiliate Blog
One of the best alternatives to promoting your affiliate links with Facebook Ads is to promote your blog content, which contains said affiliate links, with Facebook Ads.
This method is a brilliant way to incorporate Facebook into your affiliate marketing strategy. Not only does it allow you to keep your accounts safe by not pushing your luck, but it also drives traffic to your website (which is often the better long-term reward in most cases).
You can then promote those posts via Facebook Ads, resulting in more blog visits and, hopefully, a few affiliate conversions.
Remember, you are absolutely allowed to promote your blog posts on Facebook, even if the article contains affiliate links. Just make sure that the Facebook post that you promote itself doesn't contain a link.
Paid Ads
Unfortunately, you are not allowed to use paid ads to promote your affiliate links on Facebook. You can only promote your blog posts, which themselves may contain affiliate links, but that's as far as you can use paid ads to your advantage.
Other Ways To Make Money With Facebook
Here are three more ways to make money on Facebook.
Branded Content
Selling on the Facebook Marketplace
Earning Stars by going live on Facebook Livestream
To make money through Branded Content, you ideally should be something of a content creator or publisher who creates original photography/content for a business partner in exchange for payment. This is ideal for influencers or businesses' who already have a loyal following that they can market sponsored campaigns to.
While the above is mostly limited to content creators with a following, a way that anyone can make money on Facebook is to sell used stuff or flipped items like furniture on Facebook Marketplace. You can do this from your personal page or business page! In fact, eCommerce business owners can list and sell their products on Facebook Marketplace to generate more income.
A final way to monetize your Facebook following is by going live on Livestream. This actually works just like how you make money on TikTok with the coin-reward system that you can convert to cash after you rack up enough. But instead of coins, Facebook rewards you with Stars. This is similar, but not quite the same to YouTube's money structure, in that you don't automatically get paid a percentage of the ad revenue generated from your video views. Instead, think of it as donations.
You can also cross promote, and add affiliate links to Instagram, since Facebook owns Instagram. Affiliate links on Instagram are much more limited in their usage, but can still be effective with the right promotional strategy.
Ultimately, the audience for Facebook and IG are slightly different, so it's worth promoting your links from multiple angles.
Is Using Affiliate Links on Facebook Worth It?
While there are quite a number of ways to make money on Facebook, simply inserting affiliate links in 20% of your posts isn't necessarily going to pay your bills. But it can still be a nice way to generate extra income each month as well as boost your blog's monthly traffic.
The trick to using affiliate links effectively on Facebook is not overdoing it. Otherwise, you'll scare your audience away. Instead, follow the 80/20 rule and always try to provide fun, entertaining, and valuable content in your posts.
Sprinkling a few affiliate links here and there in your Facebook feed won't hurt your brand or affiliate program relationship; that is unless you intentionally violate your policy over and over again, in which case you could be blocked from the program(s) or have your profile removed completely.
So for the sake of playing it safe – remember not to promote Facebook posts with direct affiliate links using ads. Rather, consider linking out to your affiliate blog (where affiliate links appear more naturally) or to your lead capture page to collect emails (which are often worth way more than a pocket full of pennies from affiliate sales).
Better yet – why not try all the strategies mentioned above to see what works best for your brand or business!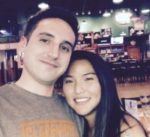 Nathaniell
What's up ladies and dudes! Great to finally meet you, and I hope you enjoyed this post. My name is Nathaniell and I'm the owner of One More Cup of Coffee. I started my first online business in 2010 promoting computer software and now I help newbies start their own businesses. Sign up for my #1 recommended training course and learn how to start your business for FREE!