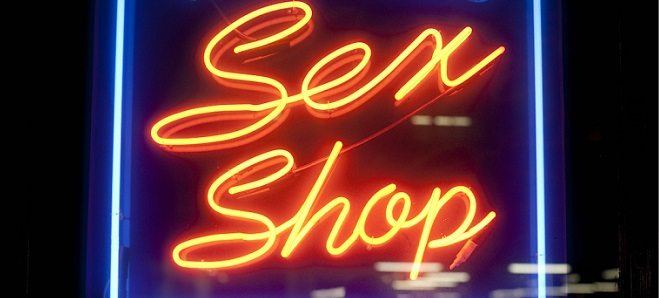 Affiliate Programs, Keyword Lists, and Niche Research for Sex Toys
There is a saying, "money makes the world go round" but times have changed and many things are having a more sexual appeal to them. This brings up another popular saying in both the entertainment industry and especially in many forms of marketing and that is "sex sells." The latter saying is what this post will be about. If sex bothers you, don't worry I'll be tame.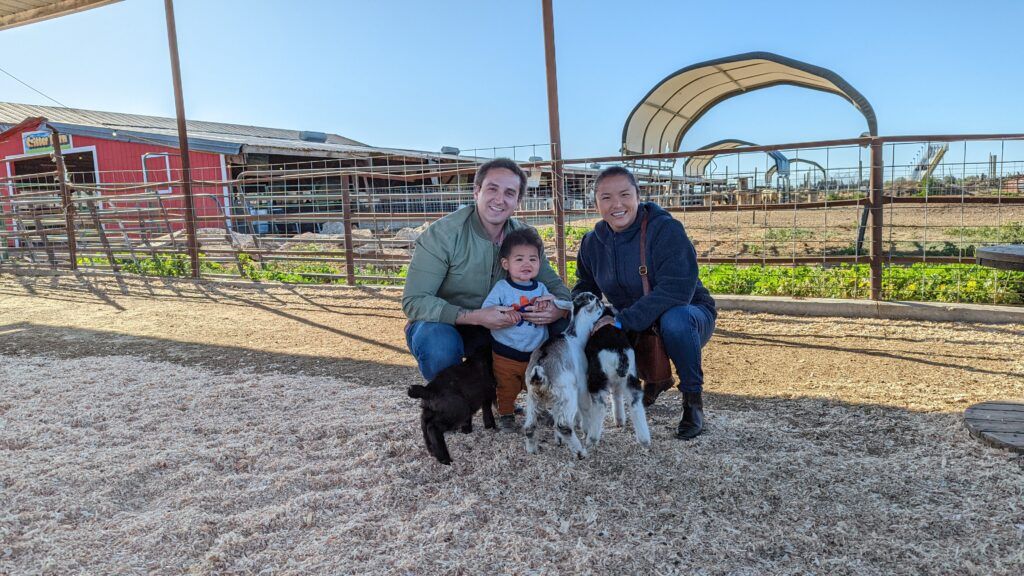 Are You Ready To Work Your Ass Off to Earn Your Lifestyle?
Are you tired of the daily grind? With a laptop and an internet connection I built a small website to generate income, and my life completely changed. Let me show you exactly how I've been doing it for more than 13 years.
One very popular and sort of under the radar niche is that of sex toys. There are far more people that use sex toys than you realize and a sex toy is anything that arouses you sexually either with your partner or as self-gratification. For example, watching an adult DVD is a form of sex toy because it gets you aroused, just like your girlfriend or wife wearing some sexy lingerie.
Note: There is another post I wrote on a similar topic, so check out that post as well on Adult Toys Affiliate Niche Research.
Sex toys is a 15 Billion Dollar per year industry and has exploded in growth in recent years thanks mainly in part to the widely popular and accepted Fifty Shades of Grey phenomenon. Now sex toys and its supporting products are more accepted and associated less to the porn industry and more towards mainstream products openly sought after by men and women.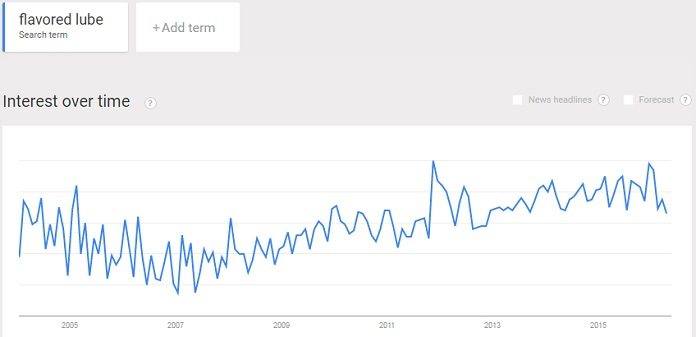 There are many marriage counselors and sex therapists that advocate the use of sex toys within a relationships, to spicing things up and keep a relationship sexciting. One of the many different sub niches is lubricant. When one uses a sex toy, most times a lube is needed as well. In my research I found that there is a bacon flavored lube. It didn't surprise me. Who doesn't like bacon?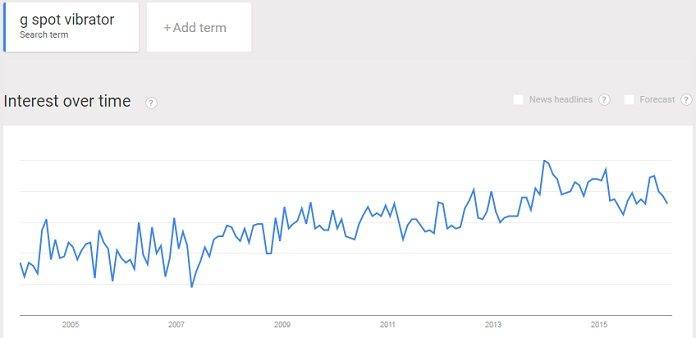 I bet you probably thought that a sex toy was just some long phallic looking thing made of rubber, but when you research this niche it is far more-broad than you think. There are vibrators physically designed to arouse various parts of the body. Even before the "Fifty Shades" excitement swept the sex nation, a g-spot orgasm was all the rage!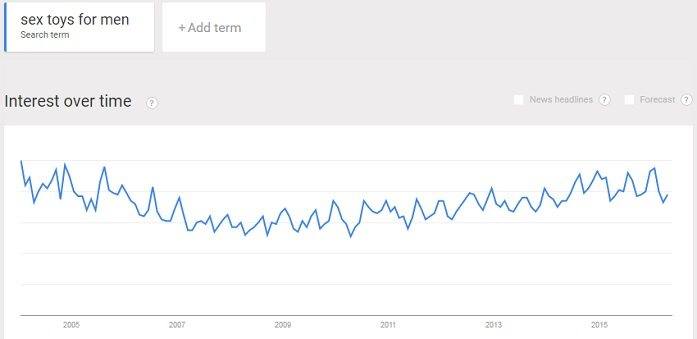 One of the sub niches for sex toys that should not be overlooked is that of men. I did a check on the difference between sex toys for men and for women, and Google trends showed that an interest in sex toys for men was higher. It just goes to show you that there is much more to this niche than one might expect and yet another reason why this is a hugely profitable niche.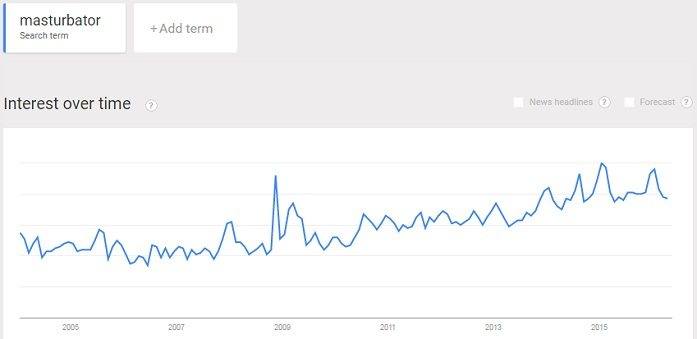 As sex toys moves further into the mainstream the demand will continue to grow. The types of devices and various accessories that make up this niche are numerous and it will be a bit of a challenge of which sub niche you should concentrate on first. Naturally there will come a time that you can expand into other categories because they all are interrelated.
When starting out choose a focused down niche. There will be a lot to choose from and in turn you should not have a problem coming up with high searched or low competition keywords. I was able to find some good keywords by just going to one of the affiliate program websites below and searching the names of products. Now let us look at some targeted niche products and ideas to consider.
Sex toys for anal and prostate stimulation
Clitoral vibrators
Solid glass dildos and butt plugs
Bondage and fetish clothing
Adult DVD movies
Stand-alone and over-the-door sex swings
Masturbators for men or women
Strap-on dildos and extenders
Lube & oils
Sex furniture
Lace, see-through, fantasy lingerie
Bondage restraints and other related gear
Top 3 Affiliate Programs
My Thoughts
In doing the research for the sex toys niche I learned that there isn't a shortage of affiliate programs available in this niche. Matter of fact there are more in this niche than there is in some popular mainstream niche markets. Some companies like my number one selection below have been around for more than 30 years, but unless you were into using these toys in your relationship you would never know this.
As I said in the beginning of this post, the sex toy industry is massive and very profitable at 15 Billion Dollars per year and growing. The time is ripe for getting in on this niche now. With the Fifty Shades of Grey phenomenon still fresh in people's minds with possible future books and movies, the acceptance, demand, and profitability for sex toys will continue to expand.
Though a majority of the affiliate programs listed below offer the same kind of products, I chose programs based off of longevity in the industry, customer reviews, commission amount, and size of their online catalog. There are also a couple of companies that manufacture their own toys and one that offers high-tech toys that can be programmed and operated long distance via Bluetooth. That one blew me away!
Adam & Eve
Signup URL: http://www.adameve.com/t-affiliate
Focus: When it comes to sex toys they have EVERYTHING for women and men including lingerie, dvds, supplements, lubes, oils, games, fetish items, sex furniture, condoms
Commissions: 30%
Comments: Adam & Eve is the nation's largest marketer of adult products. They opened their doors in March 1971, making them one of the oldest companies in the adult industry. Prior to the age of the internet they were also one of the oldest mail order companies in the adult industry and in some respects still are.
For decades they have built a solid and time-tested reputation for honesty and reliability in an industry known for shady back-alley business dealings. I have chosen them as my number one choice because of their longevity in the sex toy industry, are known as the trail blazers and innovators of their respective industry, offers one of the highest commission at 30% and has a 30 day cookie.
Their inventory of products is absolutely massive and like my number two selection below, they manufacture many of their own products and offer some toys from the Fifty Shades of Grey collection. With that kind of track record, Adam & Eve should be the first affiliate program you join.
LoveHoney
Signup URL: http://www.lovehoney.com/help/affiliates
Focus: All kinds of sex toys for women and men with lingerie for plus-sized women, and they offer the Fifty Shades of Grey Official Pleasure Collection approved by author E L James
Commissions: 20% or 22% if order is over $500
Comments: LoveHoney has been in business for more than 10 years and offers a wide range of sex toys for both women and men. They have a great reputation for customer service and their return policy is for one full year after purchase for any reason and it is free. They manufacture many of the toys they sell, which gives credit to their superior quality.
But now LoveHoney has joined up with Fifty Shades of Grey author E L James to create a specific line of toys portrayed in the book, which they also sell to other sex toy companies like my number one selection above. In addition to their exclusive deal with James, they have over 138,000 positive customer reviews of their quality products.
With all of the above, a higher than average commission, and 120 day cookie, I have chosen them as my number two selection. With the ever growing acceptance and popularity of the Fifty Shades of Grey movement, I feel this will be a popular line of exclusive sex toys for years to come as more possible books and a movie will further spread the Fifty Shades interest.
Amazon
Signup URL: https://affiliate-program.amazon.com
Focus: A wide selection of sex toys for both women and men like vibrators, dildos, lingerie, lubes, sex furniture, sex books, adult DVDs, condoms
Commissions: 4.5% to 10% depending on product
Comments: When you hear claims like Amazon sells everything one might think that they do not sell sex toys or at least not any of the totally wild and kinky variety made famous by that oh so popular "Grey" book. But you would be wrong. Amazon actually has an entire section of their online catalog devoted solely to sex toys from the mild to wild.
When I typed in "Sex Toys" into their search bar I was prompted to go to their "Sexual Wellness" section. Upon doing so I found a catalog almost as extensive as my number one selection above. When it comes to buying anything, and I mean anything within reason online, Amazon truly has everything!
It is only because of their large catalog and brand recognition that I chose them as my number three selection. There are a few affiliate programs listed below with higher commissions and definitely higher cookie durations, Amazon's cookie is only 1 day, but Amazon does sell everything and your commission is based off of everything the customer purchases, even if it is not a sex toy.
Other Affiliate Programs
Hydromax
40%
The Bathmate Hercules, Hydromax X-series, and Xtreme series of penis pumps
AdultStoreSales
30%
Sex toys for women and men plus adult DVD movies, lubes, sex games, lingerie, books, how-to guides
Too Timid
20%
Sex toys like anal toys, vibrators, dildos, lingerie, lubes, sex ed books, DVDs
Vibrators.com
15.4%
Every kind of vibrator under the sun, plus various other sex toys, books, DVDs, lubes
Lovense
15%
Three different kinds of high tech long distance Bluetooth programmable sex toys, one for her, one for him, and one universal
PinkCherry
15%
Sex toys for women and men such as dildos, vibrators, anal toys, masturbators, adult dvds, lingerie, fetish gear
Lelo
5% to 20% depending on product
Personal massagers, remote-controlled couples' massagers, vibrating eggs, 24-karat gold vibrators, and BDSM accessories
Sex Toys Keywords Breakdown
10 Low Competition Keywords (Searches/QSR)
what is a g spot vibrator – 5862/5
cheap sexy lingerie for plus size women – 139/6
realistic strap on dildos – 120/37
how to buy sex toys online – 384/39
prostate massaging toy – 859/44
the best sex furniture – 160/46
what is a sex swing – 5086/55
what is a rabbit vibrator – 2905/69
kinky sex games for couples – 136/71
free adult movies online – 933/84
What's QSR
10 High Traffic Keywords (Searches/QSR)
sex toys for men – 8713/191
glass dildo – 7211/185
how to use a vibrator – 6639/174
see through lingerie – 6383/170
life like sex dolls – 5439/144
sex swing – 5208/224
adult movies online – 4751/158
a realistic dildo – 4106/187
ben wa balls – 3968/245
sex toys for women – 3688/199
Why Is This Different From Google's Number?
Though Google's Keyword Tool has improved in recent years, it still gives inflated (inaccurate) traffic numbers. The keyword tool I use (link) takes data from a variety of search engines, not just Google. Remember that Bing + Yahoo own 30% of the search market.
Other Great Keywords (high traffic, low competition)
do penis pumps really work
plus size sexy lingerie
sex games for couples
rabbit vibrator
inflatable butt plug
do penis pumps work
how to use sex toys
best vibrators for beginners
adult movies on dvd
sex toys for couples
liberator sex furniture
adult sex toys for men
Affiliate Marketing Action Plan For Sex Toys
When choosing your direction for this niche remember to narrow down your audience as much as possible. With a wide variety of products within any given sub niche you should not have a problem coming up with things to write about and review. Do your research and look for interesting products with a growing interest.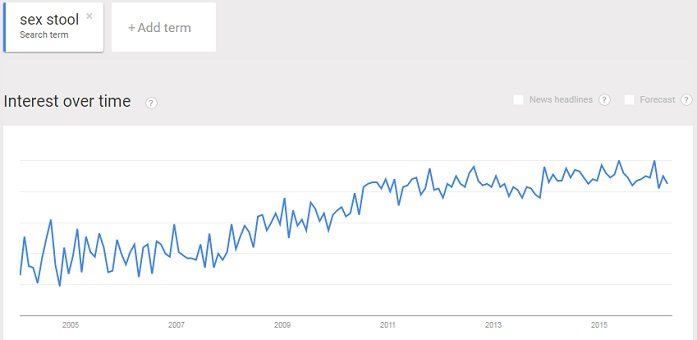 For example, when doing my research I came across sex furniture. It is already amazing to me the amount of sophistication and the high tech side of this niche but I never would have thought that sex furniture would be an increasing popular interest.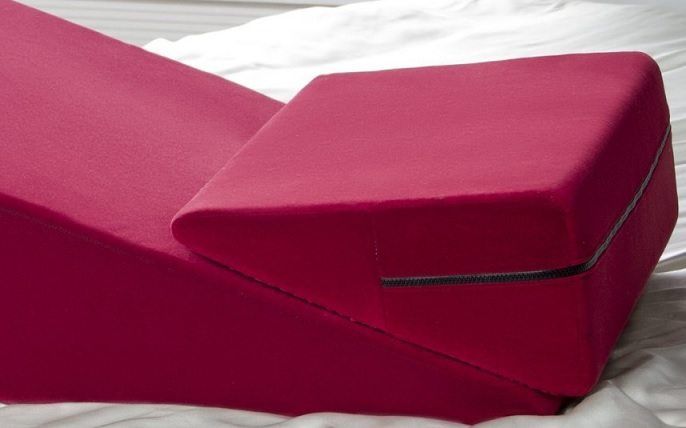 After seeing these items and others advertised in a few of the affiliate programs above, I searched keywords on it and found both high search and low competition. Then after finding the sex stool graph I knew this was a good sub niche to concentrate on. If I were to do a sex toys niche website, sex furniture is where I would start.
It's broad enough to give you a range of content topics to cover, but narrow enough so you don't have to pin down the entire sex toy industry.
Need Extra Help?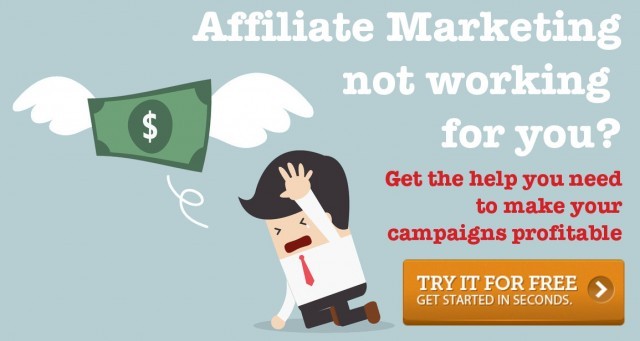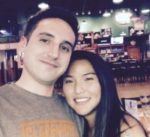 Nathaniell
What's up ladies and dudes! Great to finally meet you, and I hope you enjoyed this post. My name is Nathaniell and I'm the owner of One More Cup of Coffee. I started my first online business in 2010 promoting computer software and now I help newbies start their own businesses. Sign up for my #1 recommended training course and learn how to start your business for FREE!