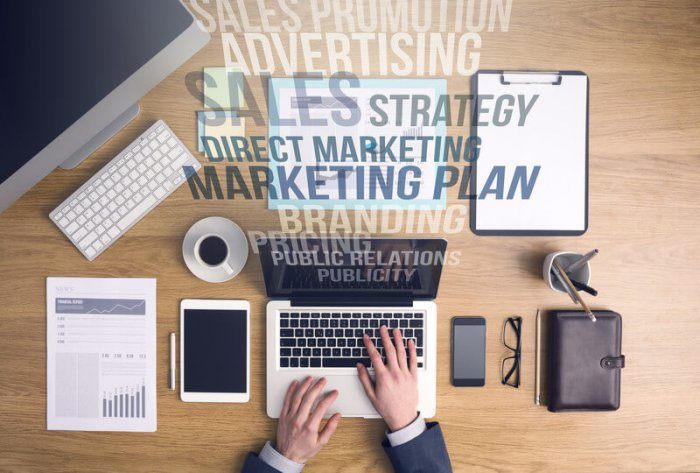 Advertising makes businesses tick. Everything from big corporations to independent ventures need advertising to get their name out there and into the public conscious. The work of an advertising sales agent is imperative to this – and it's a great, high-paying job that does not require you to have a college degree.
It can seem like college is the only access route to a good career but this simply isn't the case. College can create plentiful debts due to student fees and requires you to remain in the education system for several more years after completing high school – it's not for everybody; and that's okay, because there are careers like that of an advertising sales agent out there.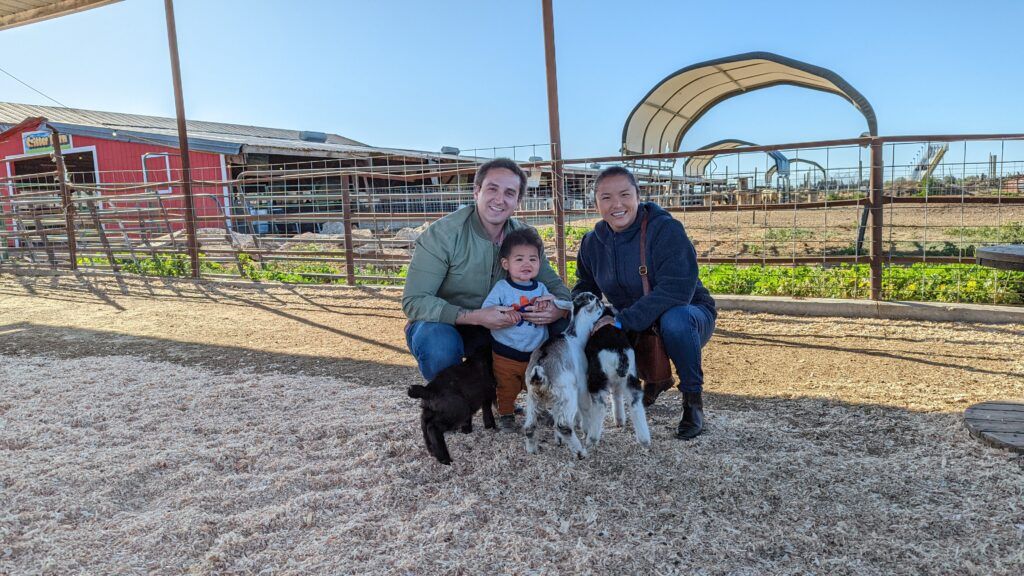 Are You Ready To Work Your Ass Off to Earn Your Lifestyle?
Are you tired of the daily grind? With a laptop and an internet connection I built a small website to generate income, and my life completely changed. Let me show you exactly how I've been doing it for more than 13 years.
Advertising sales agents sell advertising space to businesses and individuals. They contact potential clients, make sales presentations, and maintain client accounts.
Over the course of the following article we are going to take a more in-depth look at the role, and answer questions such as how you go about becoming one and what is the salary of an advertising sales agent. We'll also look at the skills that would see you excel in the role, the benefits that come attached to it and take a look at some similar occupations. We'll begin with a look at what the day-to-day tasks of the job are.
What Does an Advertising Sales Agent Do?
An advertising sales agent, sometimes referred to as an advertising executive, is someone who sells advertising space to businesses and individuals. They work in a range of industries, including advertising agencies, radio, television and internet publishing. They will contact potential clients, make sales presentations, maintain client accounts and often work under pressure to meet sales quotas.
It can be an oftentimes challenging job, but one that can be very rewarding, both career-wise and in terms of salary. The day-to-day tasks of the job require you to be extremely tuned in to the world of advertising and the needs of your clients.
The start to any project generally begins with the locating and contacting of potential clients offering them your services. Once this done, you will pitch to them why they should work with you. This comprises of the agent explaining to clients how specific types of advertising will help promote their products or services in the most effective and on-brand way possible.
If the clients are interested then agents will provide them with approximate advertising costs and then go about processing all paperwork related to the acquired account.
Once all of this has been accomplished, the job begins in earnest. Agents must then prepare and deliver sales presentations to new and existing clients, while informing them of what they can have such as advertising art, formats or features, while providing samples.
Once the pitch has been accepted by the clients, the agent must then deliver the advertisements to the client, while also preparing promotional plans, sales literature, media kits and sale contracts for clients. The agent must also advise clients as to the best way about getting these materials out there, and who they would appeal most too.
What Skills Do You Need to be an Advertising Sales Agent?
Working as an advertising sales agent requires you to be skilled in a number of different areas, and while you will nurture these traits while working on-the-job, you can develop them before becoming qualified. Some skills that will see you excel in the job are listed below:
Self-Confidence
Confidence will get you a long way in the advertising business. The moment you meet a potential client, you are selling your product and services with your impression immediately, so you will need great confidence as this can sometimes be the deciding factor in doing business or not.
Initiative
Following on from confidence, having initiative is also an absolutely essential part of working in advertising. Customers will not just come to you – especially at first – so you must not only seek them out, but also be impressive enough for them to want to work with you.
Communication Skills
The key to success in advertising, as is the case with many careers, is communication. Having open and clear communication with your clients and colleagues is the only way to complete projects to the best possible standard. You want to listen to your customers' needs and advise them how best to go about achieving them. You'll also need to be able to deliver presentations under pressure.
Organizational Skills
Agents work with many clients, each of whom may be at a different stage in the sales process. Agents must be well organized to keep track of their clients and potential clients, and making sure you give people the optimum amount of time is a great way of forming long-lasting bonds.
Hard Worker
Working in advertising isn't always easy. You'll need to face up to a lot of rejection and also put in some long shifts – often doing extra working hours – to ensure everything runs smoothly.
How Do You Become an Advertising Sales Agent?
A career as an advertising sales agent is open to you without receiving a degree in any particular field. That being said, having a background in some form of communications, marketing and business will stand to you in your pursuit of a career in the industry.
With that being the case, perhaps the best way to break into the industry is by first getting an entry-level position in advertising sales and then work your way up to a sales position.
There are no formal, industry-wide educational requirements for becoming an advertising agent; the requirements for getting a job in this field are set by each individual employer. You will in most cases need to be at least 18 years old and have a high school diploma, however.
The most important thing when it comes to acquiring a job as an advertising sales agent is not education; it's a demonstrable and proven ability to sell. This, above all else is important in the job, as it is such an essential component. Experience and a proven track record within the industry are key to finding a good job in advertising.
If you are looking for additional qualifications to help you starting out, The Manufacturers' Representatives Educational Research Foundation (MRERF) offers CSP (Certified Sales Professional) training to sales representatives in a wide variety of industries.
The three-day training course helps participants understand and apply the principles of consultative selling and focuses on a variety of topics grouped into three broader categories: managing one's self, the selling process, and business skills. Courses like these are expensive but they may help you in acquiring some techniques that will set you out from a competitive crowd and put you on your way to a lucrative career.
Salary and Additional Benefits
Working as an advertising sales agent can provide you with a lucrative income. According to the Bureau of Labor Statistics, the media salary of an advertising sales agent as of May 2016 was $50,380 a year, which works out at approximately $22.84 per hour. The median salary is the figure that is determined by finding the wage at which fifty percent earn more than and fifty percent earn less than.
According to the same source, the lowest 10 percent of earners in the job were making less than $24,320 with the highest 10 percent of advertising sales agents making more than a staggering $115,430 per year.
What your salary will be within the job is determined by a number of fluctuating factors, such as how much experience you have in the role, where you are working and who your employer is.
In terms of additional benefits that come with the role, advertising sales agents can expect good perk packages depending on who they are working for. You may be entitled to benefits such as health/dental insurance, sick leave, vacation days and product price reductions. Be sure to check with your employer as to what these perks are for you, however, as they may vary from company to company.
Another large perk that may appeal to many considering a job in advertising is the potential for travel. When selling their wares, agents may find that they have to travel quite far. It is an additional plus to the job that you will get to see many different parts of the world while working.
Similar Occupations
If you've got an aptitude for advertising, perhaps you would be interested in hearing about other jobs that utilize your particular skill set that also do not require a degree – jobs like that of an insurance sales agent and a wholesale and manufacturing sales representative.
Insurance sales agents contact potential customers and sell one or more types of insurance. Insurance sales agents explain various insurance policies and help clients choose plans that suit them. This job shares huge similarities with that of an advertising sales agent, except substitutes insurance for advertising.
Wholesale and manufacturing sales representatives sell goods for wholesalers or manufacturers to businesses, government agencies, and other organizations. They contact customers, explain the features of the products they are selling, negotiate prices, and answer any questions that their customers may have about the products. It is a job that uses the skills needed to work in advertising except in a commercial setting.
Conclusion
A career working as an advertising sales agent can provide you with a very comfortable living thanks to its great salary, and also will allow you to go to lots of interesting places and meet lots of fascinating people. It's also a job that's accessible to you without a college degree.
College has an important part to play in our society, but it isn't for everybody. For every person who would like to go to college there is someone else who would like to enter the working world and start earning money rather than piling up college debts. Jobs like that of an advertising sales agent make this possible, so be sure to assess your options before committing yourself to anything, as the perfect job for you may not require a degree!
I never went to college, and it ended up being the best decision I ever made. Almost a decade ago I learned how to create my first online business, and now I work full time from home. The best part is that I set my own salary, and set my own schedule. If I want to make more money, I work harder. If I want to work less, I just take the day off!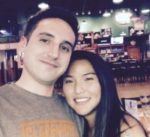 Nathaniell
What's up ladies and dudes! Great to finally meet you, and I hope you enjoyed this post. My name is Nathaniell and I'm the owner of One More Cup of Coffee. I started my first online business in 2010 promoting computer software and now I help newbies start their own businesses. Sign up for my #1 recommended training course and learn how to start your business for FREE!