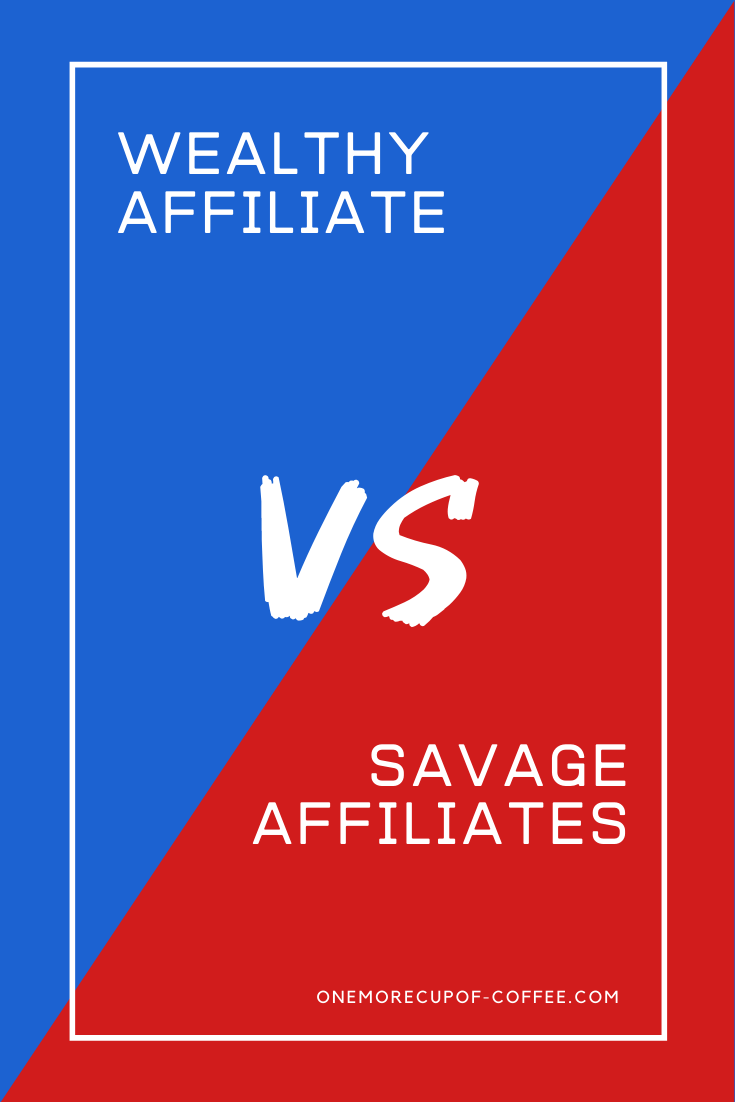 I've bought and tried many popular "how to make make money online" products over the years. One of the longest standing recommendations over the past decade+ is Wealthy Affiliate. Recently, another product called Savage Affiliates has gained some steam, and there are many positive reviews about it as well. Since I have bought and reviewed both products, I wanted to do a little "head to head" matchup to see which one was better.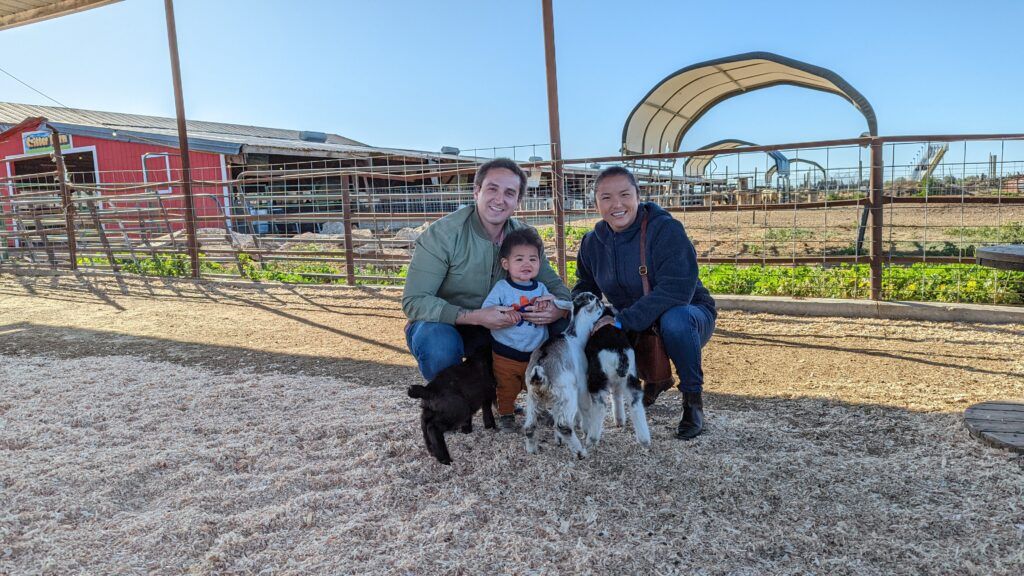 Are You Ready To Work Your Ass Off to Earn Your Lifestyle?
Are you tired of the daily grind? With a laptop and an internet connection I built a small website to generate income, and my life completely changed. Let me show you exactly how I've been doing it for more than 13 years.
So if you want to learn affiliate marketing and build a profitable affiliate website, where should you spend your money? Let's break it down – but first, links to the full reviews if you want more in-depth information about each product.
Full Reviews
For the comparison section, I'll be talking about three categories:
These are the three main areas I think people should consider before dropping some cash! Then, you can check out my final verdict.
Cost
The first comparison between Wealthy Affiliate and Savage affiliates is the cost.
Wealthy Affiliate: $49/month or $359/year
Savage Affiliates: $197
A few more details. Wealthy Affiliate offers a free 7-day Premium access called the STARTER membership, where you can join, do the first 10 lessons, build a website, and interact with members for 7 days. After that, you can continue to build your website, but cannot communicate with other members. This is all without credit card info, so no accidental rebills. You can also get a discount on your first months membership, so it will cost $19, instead of $49, so you can truly test-drive Premium benefits for a full month.
Savage Affiliates has an upgraded membership for $297, with extra training modules. They say that the price of $197 and $297 is discounted from the regular price of $497 and $697, but that discount seems to never expire, so it's one of those fake marketing things to incentivize you to buy.
A lot of people prefer a one-time payment like Savage Affiliates offers because they are afraid of getting locked into a contract, or any kind of fiasco with cards getting charged because you forgot about a payment. For this reason alone, many people prefer Savage Affiliates. Even on a yearly basis, at a glance it's cheaper. Wealthy Affiliate is $588 if you pay monthly, and $395 if you pay yearly.
However, consider that Wealthy Affiliate includes WordPress optimized hosting which would probably cost you about $50/month anywhere else, and once you start buying things recommended in the Savage Affiliate training like autoresponders, lead generation tools, and backlinking services, those costs add up as well.
Lastly, Wealthy Affiliate doesn't offer refunds. They provide the 7-day trial, then a discounted first month membership. After that, you are responsible for remembering your auto-billed monthly membership fee. Savage Affiliates offers a 30-day money back guarantee.

Training
Quality
Both courses have very good quality training modules. In Savage Affiliates, the training is 100% video. You get a variety of styles of video, including over-the-shoulder tutorials, whiteboard drawings, and "facetime" style with a tutorial but you can also see Franklin Hatchett on camera. He has a very casual teaching style, and his experience in affiliate marketing comes through very clearly as he relates personal stories and anecdotes about his personal affiliate websites.

Wealthy Affiliate has both video and written training, along with images to accompany the writing. There is also discussion happening on each training module, so you can ask questions or collaborate with other members, to brainstorm, for example.
Both courses are good. Wealthy Affiliate has more material on their website, so it can be hard to navigate for a newbie. It's easy to just start clicking things and get lost. There's also a lot of activity going on, with live chat, blog posts, Classroom questions, etc. It's a lot to take in. Savage Affiliates on the other hand is just the course, so it's easy to know what to do!
On the other hand, once you get to the Wealthy Affiliate training, the course is laid out much more step-by-step in a "do this, then that" fashion. In fact, there are specific tasks lists that you need to complete after each lesson! Savage Affiliates, in comparison, is a little messy. I feel like a lot of the videos are a little meandering, and while he's off on a tangent about how good ClickFunnel commissions are, you're wondering…"OK, what's next man?"
Focus
Savage Affiliates covers a few different topics, and does a good job of most of the topics they cover. They focus a lot on three main "styles" of affiliate marketing: Clickbank products, Amazon products, and promoting ClickFunnels (a lead generation product). Amazon and Clickbank are good places to start, although I'd argue that Clickbank is pretty outdated nowadays. Still, it's a famous marketplace, and shows you the large scope of products available to promote. I really don't get the hype around ClickFunnels, but whatever.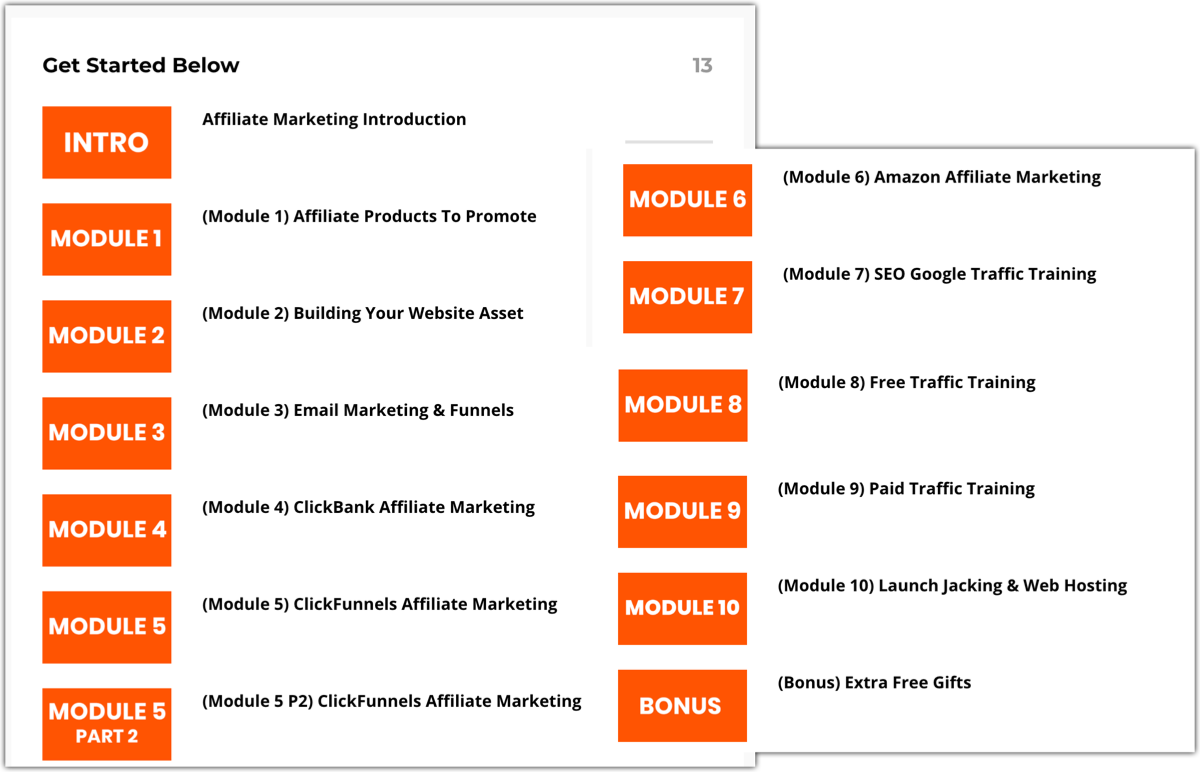 Their training shows you the basics of how to find products to promote, get affiliate links, and write articles. This is all good. What I don't like is that they focus a lot on backlinking, and even worse, they encourage you to purchase links to boost the rank of your site. This is a huge error in my opinion, and can have serious long term, negative consequences for your business. Google often de-ranks (removes from search engines, or penalizes) sites which engage in fraudulent linking practices.
Wealthy Affiliate takes takes a broader approach at affiliate marketing, with a longer time horizon in mind. Instead of locking you down to just a few famous affilaite programs, you are presented with THOUSANDS of possibilities. In fact, they are fully-integrated with one of the largest affiliate networks in the world, AWIN, so you can browse affiliate programs in your dashboard. However, you'll also be introduced to affiliate networks like Rakuten, Shareasale, and CJ.com, taught how to find independent affiliate programs by searching in Google, and there are even past webinars how to find and apply for private affiliate programs.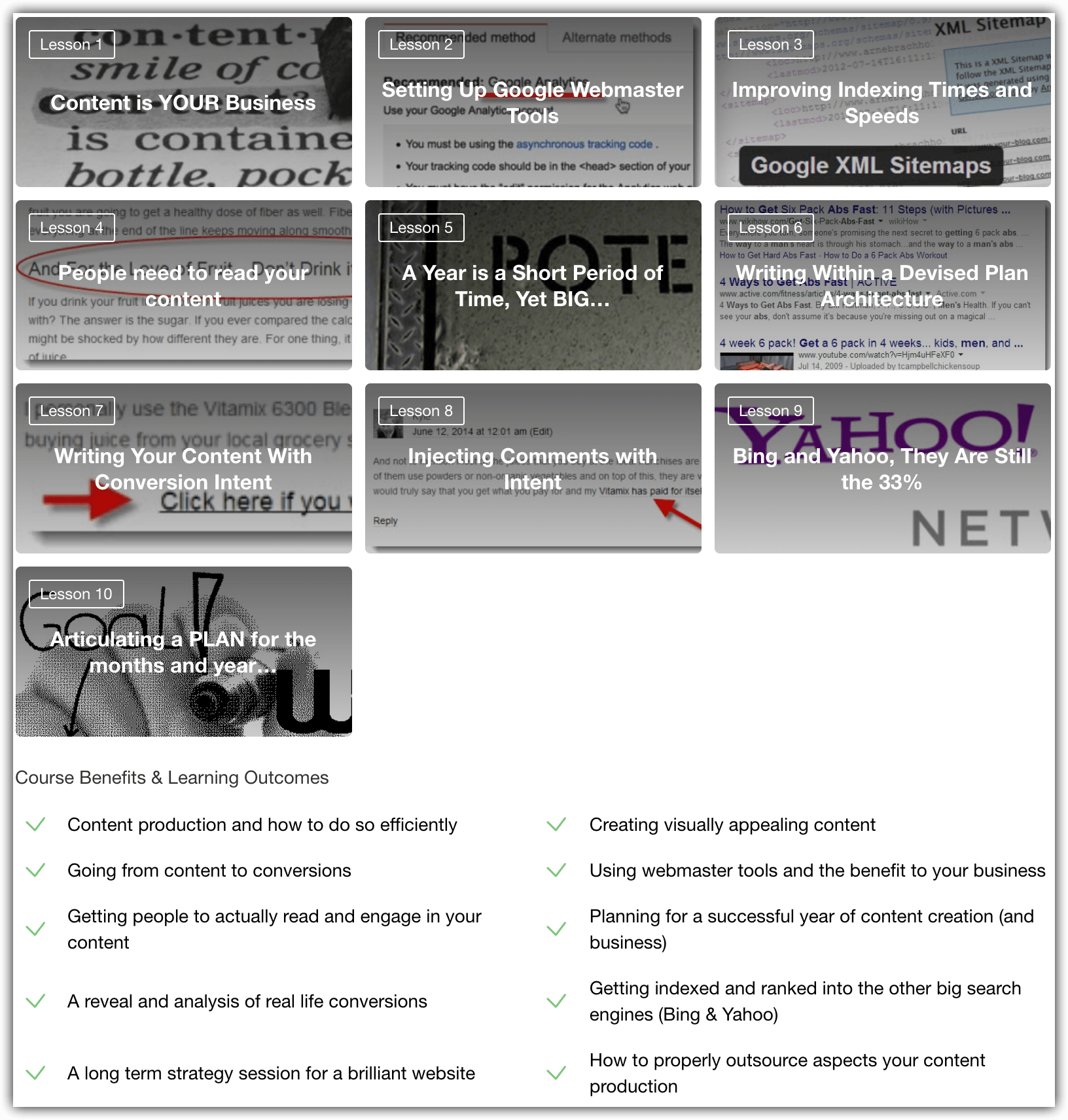 In terms of build your affiliate site, the focus is long term success. Rather than relying on grey or black hat SEO to temporarily boost the rank of your website, you are encouraged to build your business on the core principle of helping people and providing value. Writing content isn't just to make money – it's an opportunity to help someone find information that they want.
This mentality is how you create websites that you own for decades, and grow from your first $5 sale to your first $1,000 day. Does it take longer to rank? Yeah. But you get to keep what you earn!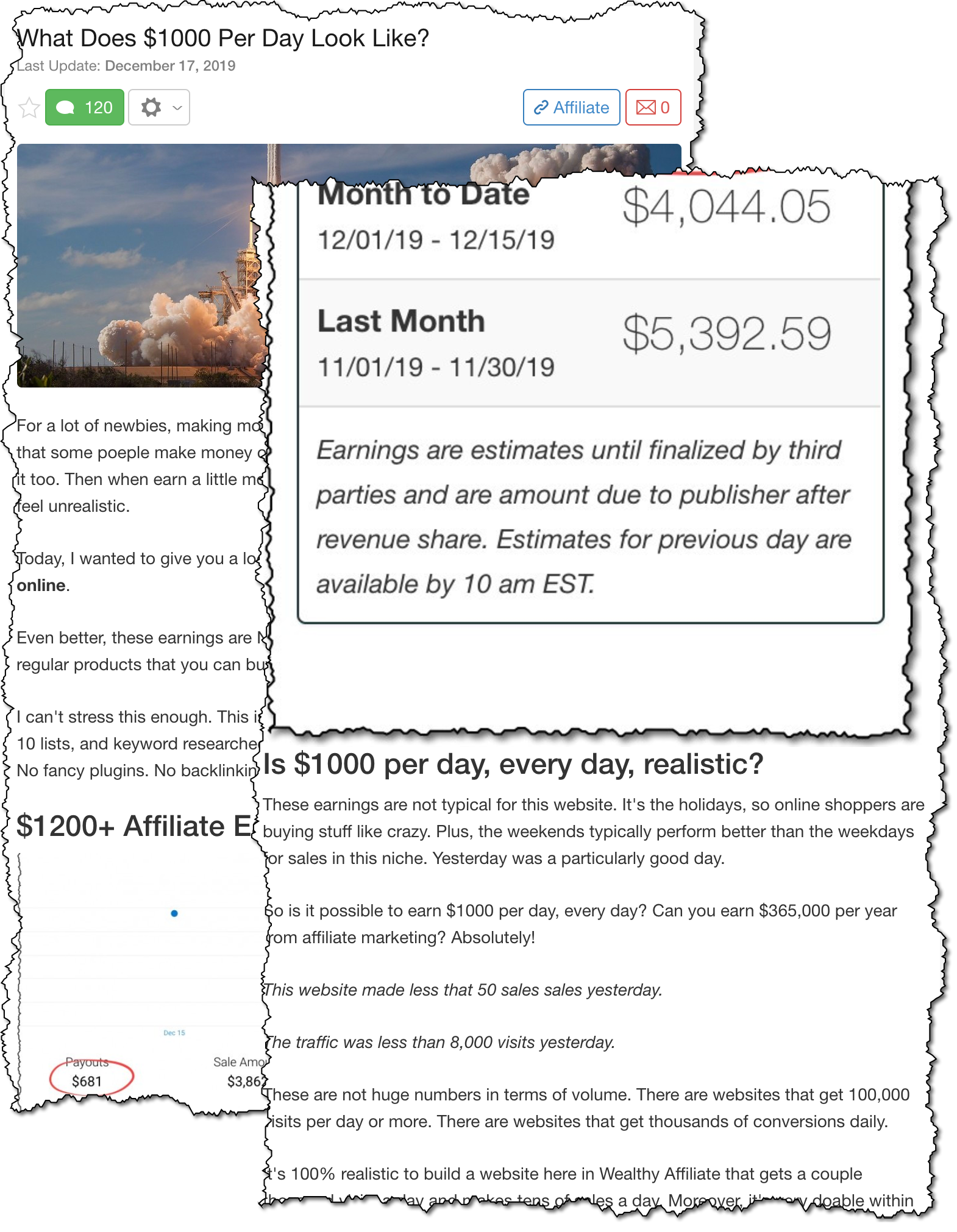 So which training is better? I cut my teeth with Wealthy Affiliate, and I'm still a member 10 years later, so I obviously believe in their training and heavily promote it. I've only looked into Savage Affiliates for a couple weeks, so, you know, I'm probably biased. I'm doing my best here to be fair!
Personally, I think Wealthy Affiliate's training is way better, and will lead more people to success. I've seen some criticism on a couple websites saying that Wealthy Affiliate's training is "outdated". I'll translate that for you: Wealthy Affiliate doesn't teach backlinking. That's it.
People online are obsessed with links as a way to gain rank. Links work. They can help. But you can achieve success without them. They are not a necessary ingredient if you are producing good content. The people who love links are the ones who need them to artificially boost the rank of their site. Here are two of my competitors in two different niches, both of which were engaging in either PBNs or paid links in some way.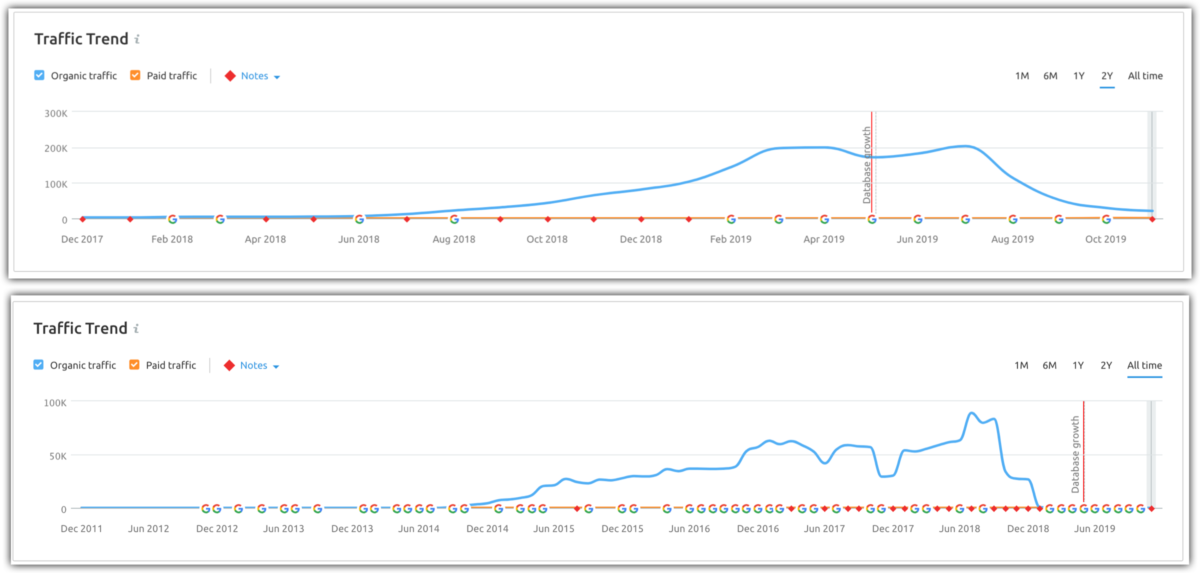 Why do I hate PBNs so much? I had a $10k/month site lose a large chunk of income with a previous Google update many years ago. It was my own fault of course – I bought the links – but I didn't heed the warnings of savvier business owners than myself. This was the trend of the time, so I followed suit, and paid for it.
Anyway, this isn't a rant about links. I just wanted to address what people say when they claim that Wealthy Affiliate training is "outdated".

Support
The support at Savage Affiliates is better than most, but it simply cannot compare to Wealthy Affiliate… at all. Not even close.
In terms of tech support, Wealthy Affiliate SiteSupport takes care of any hosting or website issues. Plugin broke your site? They'll fix it. Mystery problem? They'll investigate it. Their level of speed and effectiveness is on par with my Kinsta hosting which costs me $300+ per month.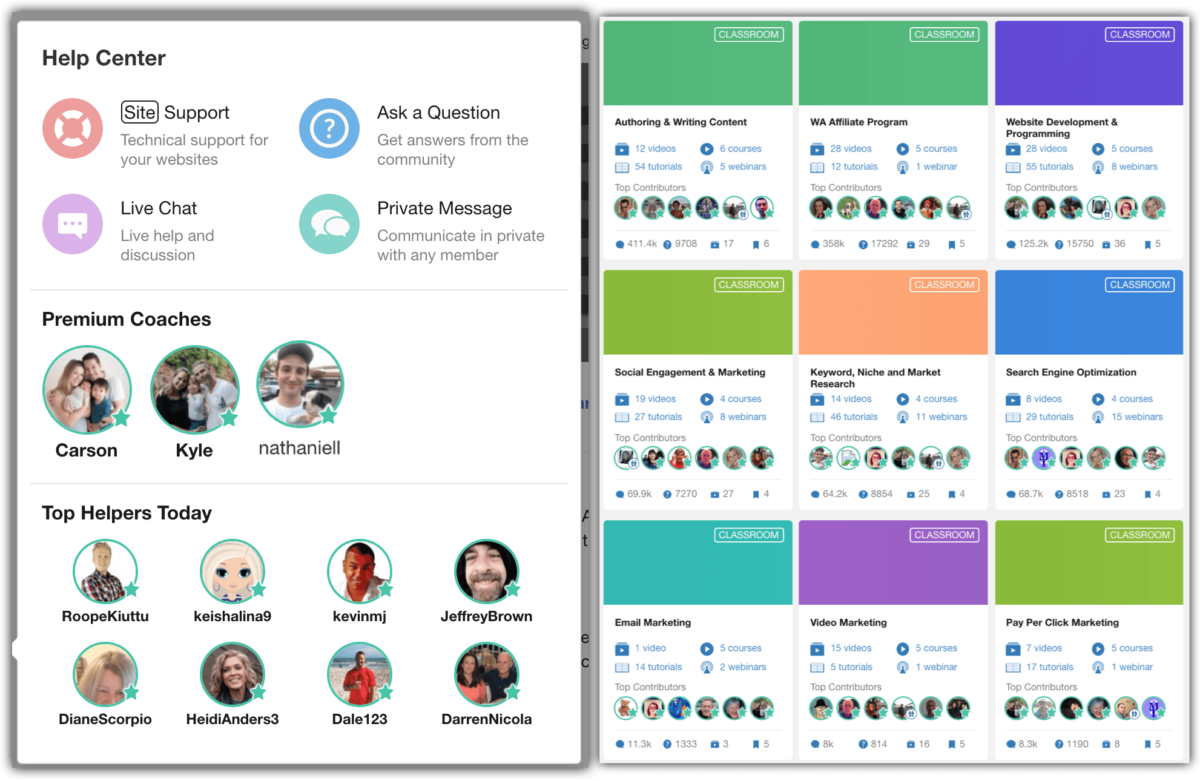 With Savage Affiliates, you're on your own. You'll need to contact your host to fix any tech issues for you, and if you're paying $5/month for share hosting, don't expect great service.
In terms of training support, Savage Affiliates does pretty good compared to many products in the MMO industry. They have a pretty active Facebook group, and people are positive and helpful inside. Many questions and comments get at least one response, many times multiple responses. Being a Facebook group has it's issues though, and it's not really a place where you can effectively do anything outside of what's directly in your feed for the day.
Questions are disorganized, not always displaying new ones first, or active ones first, so it's kind of a grab bag as you scroll through your feed.
By comparison, Wealthy Affiliate is a thriving community. There are siloed forums on specific topics. There's a live chat rolling 24/7. You can private message specific members. You can read and write your own internal blog posts. You can look up old questions, watch old webinars, and use the search bar to find specific topics from the past 14 years. Members can create, share, and comment on their own training modules, so there are thousands of training modules available on a wide variety of topics that aren't even part of the main training, and you can interact directly with the person who created the training.
Plus, people who create training are incentivized to make quality content because you can get paid if your training gets engagement from the community.
There are so many people around the world involved in the community that questions are often answered within minutes. Plus, for my own referrals, I answer Private Messages daily, which means they have the added bonus of being able to get 1-on-1 coaching from a successful affiliate marketer, included with their membership. Of course, that's just available to members who join through my affiliate links, but there are many other successful affiliates who are doing something similar, and offering equally coaching.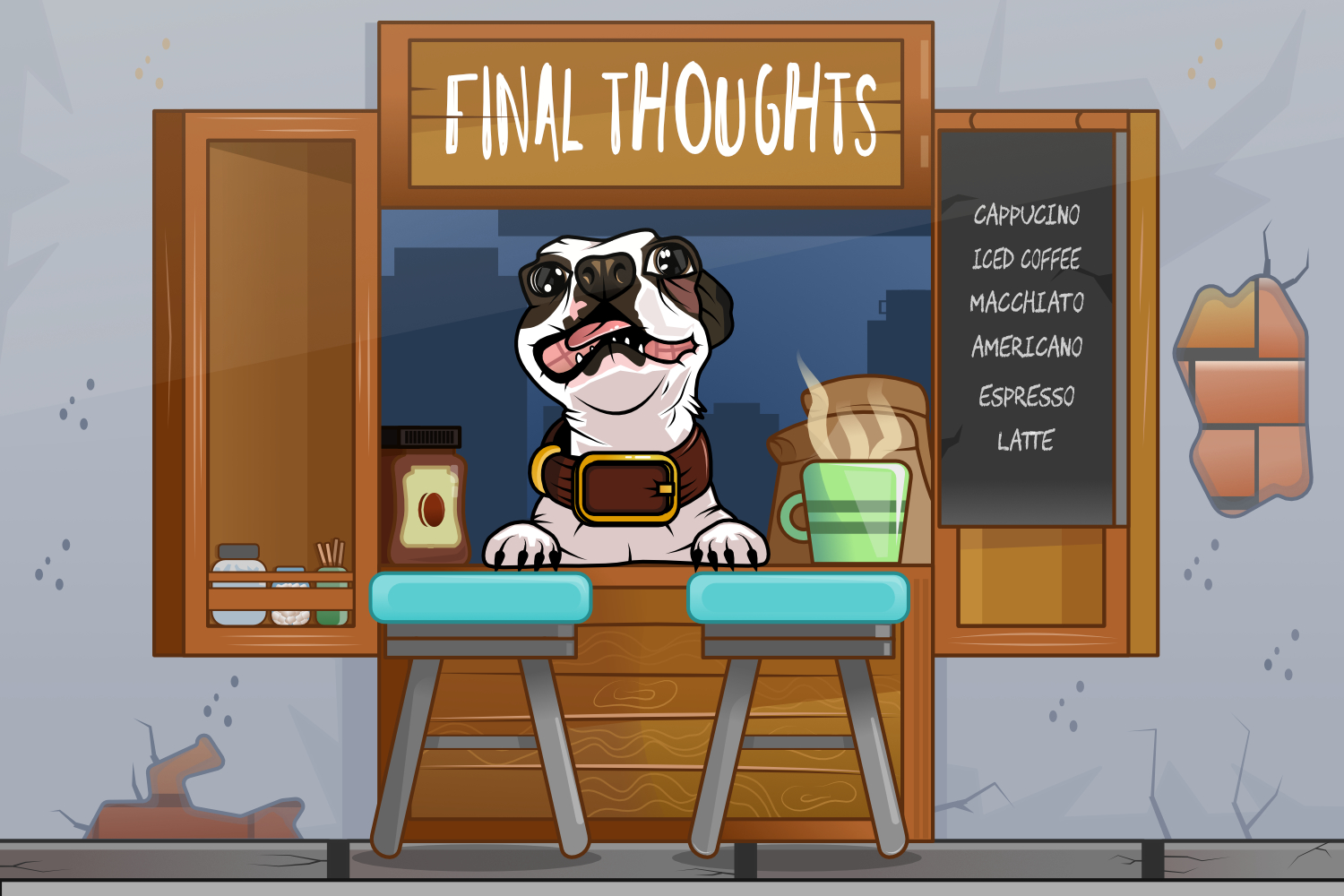 Should You Get Savage Affiliates Or Wealthy Affiliate?
I think it's pretty clear that Wealthy Affiliate is a better product. There's more, and faster support. The training is laid out in more logical way, and the mindset is much more about building a business than just trying to earn affiliate commissions. On top of that, you get four full-hour live trainings a month, and you even get 1-on-1 coaching from the affiliate you join through. It's a positive, thriving community, that sets you up for success in any niche you want.
Get Wealthy Affiliate Here (affiliate link)
On the flip side, Savage Affiliates is cheaper. A one time payment of $197 is just the right amount of commitment for some people, and that's fine. If you don't want the concern of a recurring monthly bill for your membership, and you are fine working through the modules without a lot of extra support, this is a really good product to buy. Two hundred bucks is not bad at all for the volume and quality of content you get inside the members area.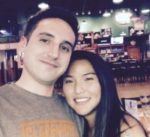 Nathaniell
What's up ladies and dudes! Great to finally meet you, and I hope you enjoyed this post. My name is Nathaniell and I'm the owner of One More Cup of Coffee. I started my first online business in 2010 promoting computer software and now I help newbies start their own businesses. Sign up for my #1 recommended training course and learn how to start your business for FREE!