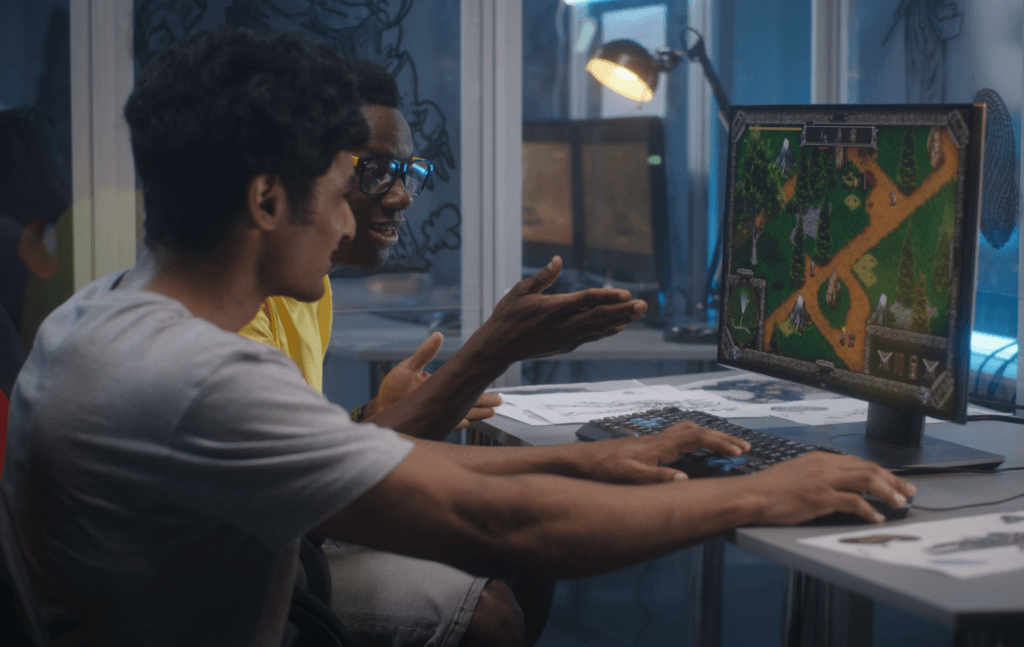 Imagine getting paid to play video games in a professional capacity. Scarcely believable, right? Well, it's a reality for video game testers – a very rewarding job that offers a fine salary and does not necessarily require you to have a college degree.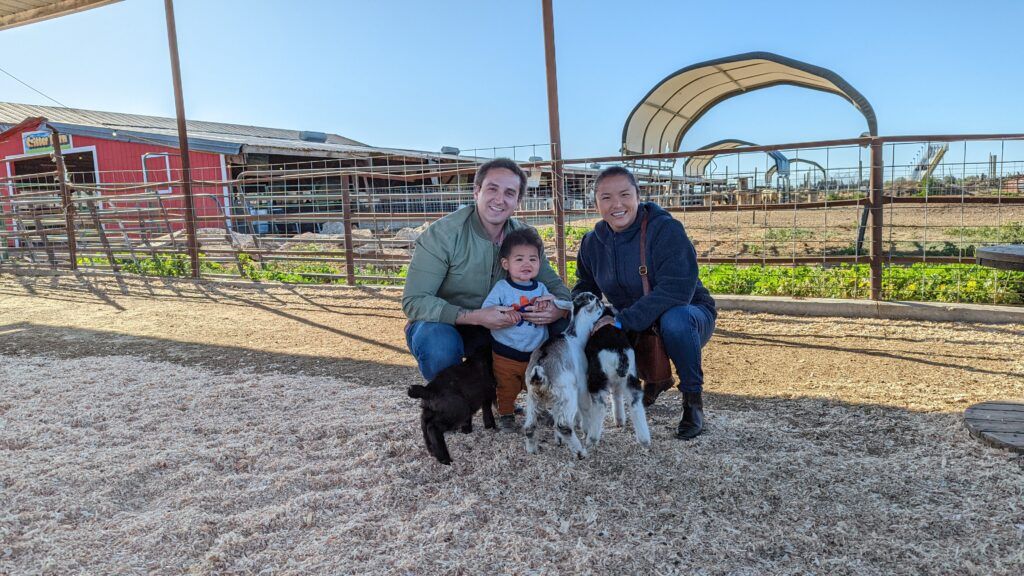 Are You Ready To Work Your Ass Off to Earn Your Lifestyle?
Are you tired of the daily grind? With a laptop and an internet connection I built a small website to generate income, and my life completely changed. Let me show you exactly how I've been doing it for more than 13 years.
College isn't somewhere that everyone can go. Massive fees, several more years in the education system, long-lasting debts… it's not possible or appealing for many people to go to college, but don't let that dismay you from securing a role in the working world that you are passionate about.
Video game testers are the people who ensure video games are up to scratch when it comes to releasing them to the general public. It's a job that requires you to be detail oriented and versatile – but you get to play games for a living!
This article gives you some more information about the role, and answers questions like what is the salary of a video game tester. We will take a look at some of the traits that will see you perform better in the job, how to gain entry to the career and more. We'll begin by taking a look at what a video game tester generally does within their jobs.
What Does A Video Game Tester Do?
The content of a video game tester's – sometimes known as a Quality Assurance Tester/QA Tester – job is quite clear from the title of the occupation: they test games to ensure that are up to the high standards required to be released to the public.
Game testers are generally introduced to a game late into the games development cycle so that any errors can be ironed out in time for release. The role of the tester is to thoroughly play through the game, usually several times, uncovering and noting any bugs, glitches or inaccuracies that they happen across.
Game testers are essential to game companies as it lies in their hands to flag any potential bugs that may render the game either unplayable or diminish its quality.
It's not easy work – game testers are paid to be rigorous, and this means they must leave no stone unturned. This means that the game will have to be completed in every way (if there are several difficulty settings on a game, each one must be played through, for example).
Once a bug is identified, testers must note it and then compile a bug report on it, which they will send to the developers. The bug will then be amended if need be, and a revised edition will be sent to the game tester to ensure that it is now working properly.
What Skills Do You Need To Be A Video Game Tester?
Familiarity With Games and Gameplay
This will be an easy to achieve skill for lots of people, but a very important one nonetheless. Video games are your bread and butter as a tester so it is imperative that you have an extensive knowledge of them – not just how they work but why they work. You must also be informed when it comes to gameplay across all genres.
Communication Skills
As a tester, you will spend a lot of time communicating with people. Lots of this will be written – such as bug reports – but also verbal communication. As well as being able to deliver comprehensive reports you must also be able to listen to developers to understand what they are trying to create.
Initiative
As a game tester you have to work to deadlines and as such, must take initiative when working. Testing games can be a very time-consuming task, so you must insure that you leave yourself enough time to fulfil your duties. Putting your head down and putting away the required hours takes good self-motivation.
Writing Ability
As a tester, your job is to identify bugs with the games that you're playing. When you happen across something that isn't right, you have to make note of it. These notes are then passed on to the developers in a bug report – a good bug report should answer all necessary questions, meaning you have to be clear and in-depth, but also ideally concise. This requires you to have good writing ability.
Eye for Detail
Having an eye for detail as a games tester is what makes you indispensable within the industry. The ability to notice minor flaws and marginal errors is paramount to success in the job, and a keen eye for detail will help a great deal with this.
How Do You Become A Video Game Tester
So, how do you go about becoming a video game tester? Well, from as early of point as possible you should be getting comfortable and knowledgeable when it comes to technology. Computer literacy is a vital component of being a tester, and it's something that you can have full control over.
If you are passionate about gaming, this next part will probably come pretty easy to you – alongside your technical aptitude you're also going to want to play a lot of games. It's likely going to be important that you are comfortable with all genres of games as well, so don't stick to one specific one – play puzzle games; play platformers; play RPGs – play it all.
When PC games are on the build-up to their release, there is often a Beta version released to members of the public. This is a form of game testing in itself, so be sure to sign up for some of these for some testing experience.
Alongside testing experience, you're going to need to be able to write bug reports as this is a big part of the role of a tester. Search online for game bug reports – they will give you an idea as to how to structure a report, which will stand to you and give you a boost when applying for roles.
It's important when compiling reports that you are extremely clear as to what the issues are – a good report should mean for no follow-up questions. This means having good communication abilities, specifically when it comes to the written form.
When you are comfortable with your knowledge, apply for an internship with a games company in some capacity; it may be testing, it may not. Getting a foot into the industry is essential, so find out which companies have bases with a reasonable distance to your area, and apply to intern there. Gaming is a close-knit industry, and making connections is vital.
In your application, highlight your testing experience, technical aptitude, report knowledge and effectiveness when it comes to written communication. Hopefully you will secure some interviews, and subsequently a job. Gaining experience will improve your resume, and once you have that, the scope for what you can do and be as a video game tester increases, so these first steps are very important.
Salary and Additional Benefits
Not only can testing games be a great deal of fun, it can also be a lucrative career path. According to the Bureau of Labor Statistics, the median salary for a game tester is a massive $82,340 per year – the median salary being the figure that half of all workers earn more than and half earn less than, meaning it provides a good indicator of the average salary.
This salary works out at an hourly rate of $39.59. To give a better indication of the salary range, the same source states that salaries usually begin around $21.68 and go up to $58.28 per hour,
There are a lot of factors that need to be taken into account when determining what your salary in the role will be – most notably, how much experience you have in the industry, who you are working for and where the offices are located.
In terms of additional benefits that come with the role aside from salary, the first and most blatantly obvious one is that for your job, you get to play video games – what's not to like. If it's a career that interests you, you're undoubtedly interested in gaming, and as such, simply working in the profession can be gratifying.
Even though there is a lot of work involved in being a tester, it can open up a flexible work schedule for yourself. Testers are often not constrained by office hours, meaning they can plan ahead for certain events in the knowledge it will not intrude on their work.
Similar Occupations
Interested by the prospect of working as a video game tester but want to hear about other, similar jobs? Well, you're in luck because there are similar professions out there that also do not require you to have a college degree – like that of a video game journalist and a construction inspector.
If the writing aspects of working as a video game tester appeal to you, perhaps it's worth considering becoming a video game journalist. It's a job that also allows you to play a lot of video games, but writing about them in a completely different way.
If you feel that the meticulous scanning and investigating of a video game tester would be interesting and something you would excel at but want to take it outside of the field of technology, perhaps it's worth pursuing a career as a construction inspector. The role requires you to make sure that construction projects meet regulations and the specifications outlined within contracts.
You can also pursue a career in writing about video games or even selling games online. Personally, I think the fastest way to make money with video games is to start a website about a video game related topic and make sales through affiliate programs. Rather than limit yourself to one income stream, an affiliate site can have you earning money from several companies, promoting games, events, and even stuff like headphones and computer parts!
Conclusion
The idea of playing video games for a living is undeniably enticing. It takes a lot of dedication and it's not easy work, but if you persevere, you can have a rewarding career in an industry you are passionate about. It's also an interesting career you can access without a college degree. As the gaming industry grows, there are more and more ways of making money, but you have to be persistent and keep digging to find an opportunity that appeals to you and has long-term potential.
It may seem like getting a good job without attending college isn't possible, but that certainly isn't the case. Not all well-paying and fulfilling jobs require a degree – like that of a video game tester – so be sure to look into what your options before committing to a degree.
I never went to college, and it ended up being the best decision I ever made. Almost a decade ago I learned how to create my first online business, and now I work full time from home. The best part is that I set my own salary, and set my own schedule. If I want to make more money, I work harder. If I want to work less, I just take the day off!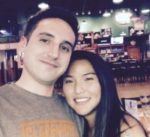 Nathaniell
What's up ladies and dudes! Great to finally meet you, and I hope you enjoyed this post. My name is Nathaniell and I'm the owner of One More Cup of Coffee. I started my first online business in 2010 promoting computer software and now I help newbies start their own businesses. Sign up for my #1 recommended training course and learn how to start your business for FREE!