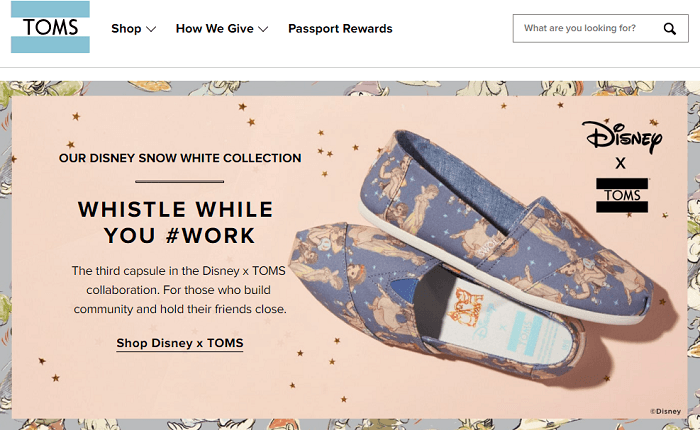 There are so many fashion affiliate programs on the market, but there isn't a single company thats is doing more good for the world than TOMS Shoes. If you're not aware of their amazing company practice, then you should know that whenever someone buys a pair of TOMS shoes, they donate one to a person in need around the world. One for one totaling to over 60 million pairs of shoes already.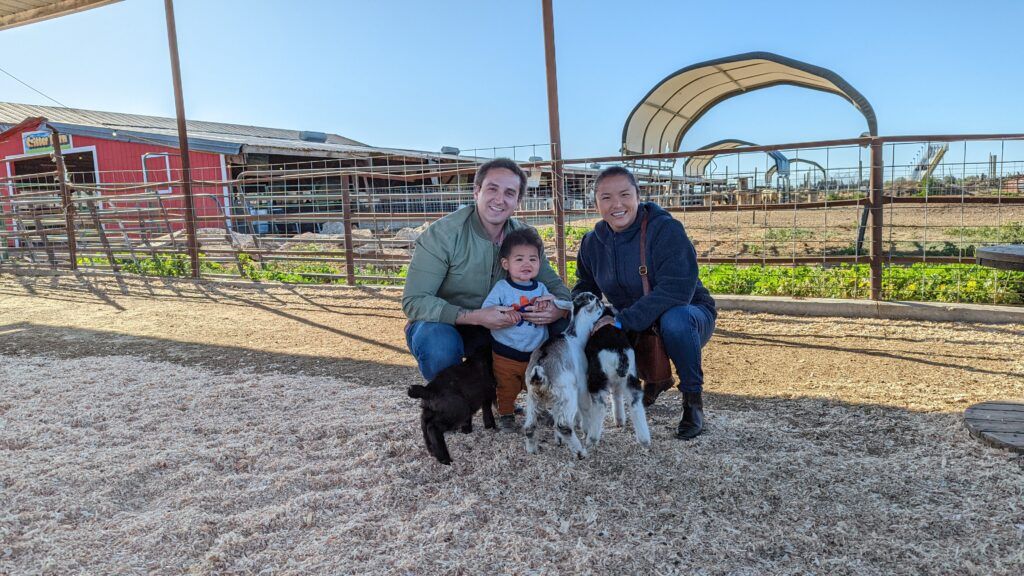 Are You Ready To Work Your Ass Off to Earn Your Lifestyle?
Are you tired of the daily grind? With a laptop and an internet connection I built a small website to generate income, and my life completely changed. Let me show you exactly how I've been doing it for more than 13 years.
While shoes may not seem like the most important thing in the world, but keeping your feet covered prevent all sorts of illnesses and make it so much easier to get around. The practice they put in place is something that other companies should try to aspire to.
Thats why joining this affiliate program is not only good for you, but good for the world in general. While this isn't an article about good deeds about the world, I still feel it's important that everyone does their part to help out.
I'll review in the rest of this article what TOMS is as a company, their products, the commission rate of their affiliate program, and how to use the affiliate tools to succeed on your website.

What Type Of Products Are Featured?
While the company name has "Shoes" right in it, the company offers a unique brand of shoes and also other fashion apparel. The uniqueness of TOMS is that they are very lightweight and made from very eco-friendly materials including canvas, rubber, natural dyes and suede. While most people think of a comfortable shoe and think of tennis shoes, TOMS shoes look natural but yet still pack that same level of comfort that you expect from a pair of shoes.
This type of product would fit great with a fashion or lifestyle blog.
While their standard pair of shoes are the slip on canvas shoes as the staple, they have diversified into shoes with laces, boots, boat shoes, and sneakers. here's an overview of the products that you'll find on TOMS website:
Shoes: There is an abundance of variety of shoes for men, women, and kids including sizes starting from 0-1 years, 1-5 years, and 5-12 years in age. You'll notice a unique color choice of all natural colors ranging from pastel colors, browns, and tans.
Sunglasses: Each of TOMS vintage eye-wear are designed perfectly to match your shoe choice and come in many different unique shapes and sizes.
Apparel: TOMS is experimenting with many different types of apparel but have given a large focus on bags. Tough and durable canvas and suede bags that will fit perfectly to complete your outfit!
While TOMS does not offer clothing at this time, their shoes, sunglasses, and bags are perfect accessories to your outfits.

What Is The Commission Rate?
Now getting to the good stuff! Affiliate programs are here so that you can advertise a companies products or services on your website or social media site. As a return, you gain a commission from sales achieved by that sale as the reward. Each company is different in terms of their policies and practices for commission and it's important to understand each company prior to signing up.
As an affiliate of TOMS Shoes you get a 3% commission on the entire sale when a customer uses your affiliate links.

When a customer clicks any of your affiliate links, they have 90 days to complete an order even if they close the window your affiliate ID will be kept in their browser cookies so you'll get credit for the sale for up to the 3 month window. After that, you no longer get credit for it.
As an affiliate commission rate, this is within a normal range for a fashion company which on average ranges between 2-5% commission rate on sales. For higher commissions, check out our page on high-commission items.
Alternative Affiliate Programs
There are many different shoe affiliate programs, but finding one which is so similar to TOMS is impossible because they have uniquely made a brand for themselves that stands out from the rest. If your goal is to get into shoes and other footwear affiliates in general, then i'll give you a bit of an overview of some of the other top names in the industry that have great affiliate programs.
Shoe Affiliate Programs:
DC: The DC company offers really great sneaker and skater shoes and have a very competitive affiliate commission rate of 8% on all orders around the world.
Foot Locker: While on a totally difference shoe type, Foot Locker carries all of the big brand names in shoes including Timberland, Nike, Adidas, etc, and they offer affiliates a 5% commission on all sales made.
Nike: Everyone knows and loves Nike for their sporty shoe types and their affiliate program has a 30 day cookie and a commission rate of 7% on average.
Aldo Shoes: For those looking for a nice pair of dress shoes made with the best leather and wooden soles, then Aldo is a great choice. Their affiliates also earn 8% on sales made in the US.
Shoes are great to sell but make sure you diversify. TOMS offers amazing deals on their shoes and offers a few different accessories, but adding other affiliate programs into the mix is always important so you can match and pair your products for cross-sales.
Website Ideas
Fashion as a niche is an amazing thing to get into. Every day each of us wear something and that turns into a chance to share it with the world. With affiliate programs it changes that fashion statement into something you can earn from.
Here are some ideas if you're just getting started!
Men's dress shoes could be a good niche, and TOMS Shoes could fit in there as a relaxed alternative as your site expands.
"Green Fashion", or "ethical fashion" could also be a good angle for marketing TOMS, and you can fit things like ethically sourced coffee, chocolate, and diamonds in the mix.
Let's get some shoes! As an affiliate, you're often in the loop on the sales before they're even announced. Having those sales and having the in with the different shoe companies gives you an edge on the market. Everyone loves good deals and no matter what kind of human you are, you like and want the next new shoe that matches your style.
If you're able to create a social media network that entices people to want your products, you can easily get a following that will purchase shoes from you over time – This time the key isn't content but rather effort and time to grow your following and consistency of showing your followers the great deals out there.
On the flip side, make some great content. Create your own brand out of the other clothing lines out there. Using TOMS as your baseline for the colors and style is a great way to get started, but utilize the other brands on the market which align with the TOMS brand and create outfits. Explain the outfit, where you get each of the pieces and why they go so well together. Demonstrate in which situations that outfit is best for each person.
Can You Make Money With The TOMS Shoes Affiliate Program?
There an incredible amount of potential to make money with TOMS affiliate program, especially when you add in the great positive impact that TOMS as a company has into your message of your website/social media sites brand.
Before you start to make money, you'll need to get signed up. TOMS works with Rakuten which is a 3rd party affiliate manager. You can sign up here at https://rakutenmarketing.com/affiliate. Once signed up, simply Search for TOMS Shoes in the search bar and request to become an affiliate.
Once TOMS approves you, you're good to go! you'll now have access to all of the affiliate links so you can start adding their products to your website.
Below is an overview of the 3 different link types available. To get to this page, simply click the "Links" tab under the TOMS affiliate page.

Here are what each of those affiliate link types are:
Text / Email: Text links are standard links which will take you to the different areas of TOMS website. For example, links directly to TOMS Women's Shoes, or TOMS Kids 0-1 years shoes, or TOMS Sunglasses. It also has limited time offer and discount links which you can use on your website to attract potential buyers.
Product Links: If you want to suggest or talk about a specific show or sunglasses that TOMS has, it's best to link directly to it so the viewer can get right to where they want to be to purchase it. Thats what the product links are. TOMS has over 6,000 products that you can link to.
Banners / Images: The final tool are banners and other images which you can add to any area of your website including the header, sidebar, or footer which act as an ad for your site to attract your website visitors to go to TOMS website.
Each of these links that come directly from the Rakuten site will have your affiliate ID built into it so you'll get credit. Simply click the "Get Link" button next to any of the banners or text links and you're good to go!
Pros/Cons of Working With TOMS Shoes
While TOMS is an amazing company with a mission and vision that others aspire to match up to, the affiliate program has both positives and negatives. I'll give you a quick run down to help you make the decision if this affiliate program is the right one for you to sign up with.
Pros:
Very well intentioned company doing good for the world.
Established brand with a variety of great shoe options.
Popular brand with a younger digital crowd and millennials.
Cons:
Lower commission rate that other companies at 3% of the overall sale.
Limited product choices with only shoes, bags, and sunglasses available.
Do you have a shoe affiliate program that you love working with? If so, tell me about it in the comments below.
The Internet's #1 Affiliate Training
It sounds like you're pretty familiar with the basics of how affiliate marketing works. Awesome! But is your website profitable yet? Are you stuck spending hours wondering why you aren't seeing results yet?
You aren't alone. Most newbie affiliate marketers are a little lost, jumping from one "how to" guide to the next, hoping to learn the secret sauce of how to make money with affiliate marketing
I was able to turn my basic niche blog into a six-figure earner in 18 months following the training from this company. They focus on building a sustainable business that will earn for years, not just a website that will "game" search engines for temporary rankings. That's why 8 years later my websites are still earning and still growing.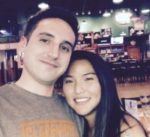 Nathaniell
What's up ladies and dudes! Great to finally meet you, and I hope you enjoyed this post. My name is Nathaniell and I'm the owner of One More Cup of Coffee. I started my first online business in 2010 promoting computer software and now I help newbies start their own businesses. Sign up for my #1 recommended training course and learn how to start your business for FREE!